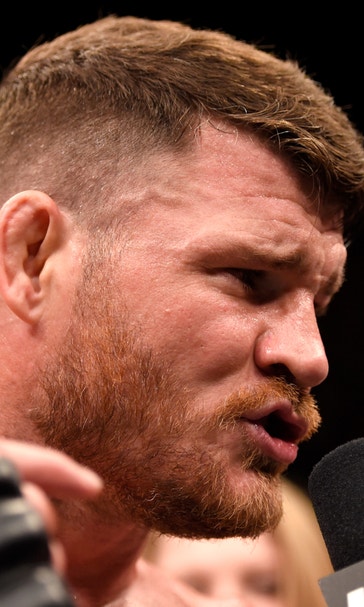 Michael Bisping says Dan Henderson will try to cheat ahead of their rematch
BY Damon Martin • November 15, 2016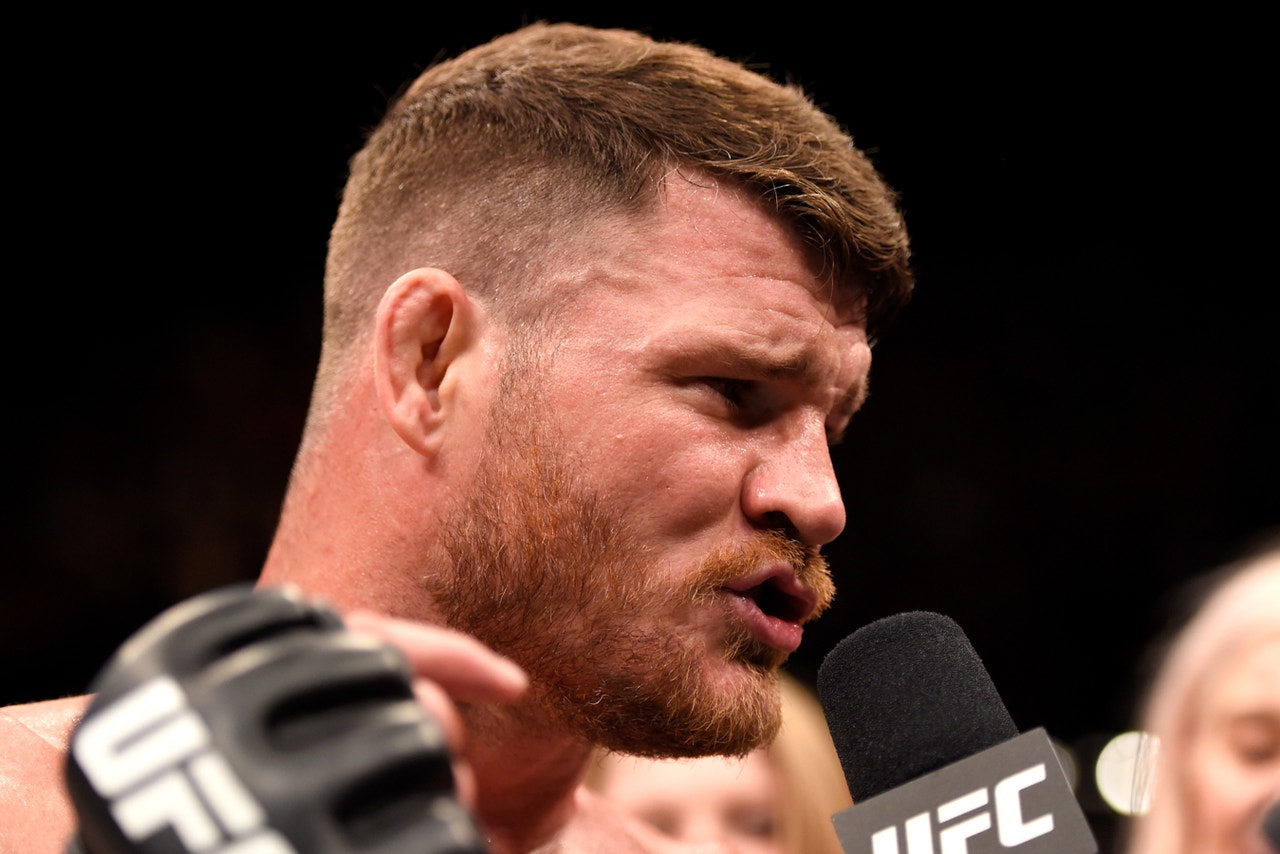 Michael Bisping has more than his fair share of experience facing off with chemically enhanced opponents so that's why he's launching a pre-emptive strike against Dan Henderson before they ever step into the cage together on October 8 in England.
Bisping officially announced his rematch with Henderson as the headliner for UFC 204 on Thursday before launching into a tirade where he immediately pointed the finger at the 45-year old veteran as a potential cheater.
Henderson was a noted user of testosterone replacement therapy (TRT) when the treatment was still legal for mixed martial arts and despite enhanced testing by USADA (United States Anti-Doping Agency), Bisping is convinced his next opponent will still try to work outside the rules.
"Lightning does not strike twice. It struck once the first time, it will not be twice. There will be no TRT, no drugs, no steroids, no performance enhancing drugs. Dan Henderson, I challenge you to announce at the press conference that you will not take any performance enhancing drugs, that if USADA shows up any day, any time, they can test you. Because I think he's going to cheat," Bisping said on his Sirius XM show on Thursday.
"I think he's going to go out there and have some sneaky PED's because he's going to think 'screw it, if I get suspended so what, I'm retiring anyway'."
Henderson has already stated that his fight with Bisping will be the final bout of his career whether he wins the middleweight championship or goes out on a loss.
Bisping believes that declaration of retirement might work in Henderson's favor as far as his decision on using a performance enhancing drug because his career will be over regardless of the results.
"I think he's gonna juice because if he gets popped, he's just gonna get suspended. That is no consequence to him and people will remember that he retired as champion even though it would be a no contest," Bisping said. "If he was to get the win, he could still retire saying, 'I just beat the world champion.'"
The biggest deterrent in Bisping's mind is the paycheck that Henderson would lose if he decides to use a banned substance ahead of their fight, but then again he's seen other fighters with plenty on the line still cheat and then get caught regardless of the consequences.
"People do play with fire even though they know USADA might turn up," Bisping said. "People do make these stupid (expletive) mistakes. Dan Henderson being a weird version of bloody Fred Flintstone - that's what I'm gonna nickname him, he looks like Fred Flintstone — he will probably make that mistake."
Bisping's reservations about Henderson won't stop him from taking the fight and predicting a victory in his first title defense.
A one-sided, vicious beating — according to Bisping.
"I plan on putting a beating on Henderson that people will never forget in a long, long time,' Bisping said. "Dan Henderson knocked me out at UFC 100 and when I was unconscious, flew through the air and delivered a forearm smash that could have left me severely brain damaged. I owe that guy. I owe that guy big time. He has this logo of him above my almost dead corpse emblazoned on his shorts, it's everywhere, it's his logo. You don't think I want to get revenge for that?
"The guy just knocked out Hector Lombard, who hasn't been knocked out ever. He's still very, very dangerous. He's a tough opponent, but make no mistake, I'm going to smash him to bits and the guy will never even think about walking into an Octagon ever again."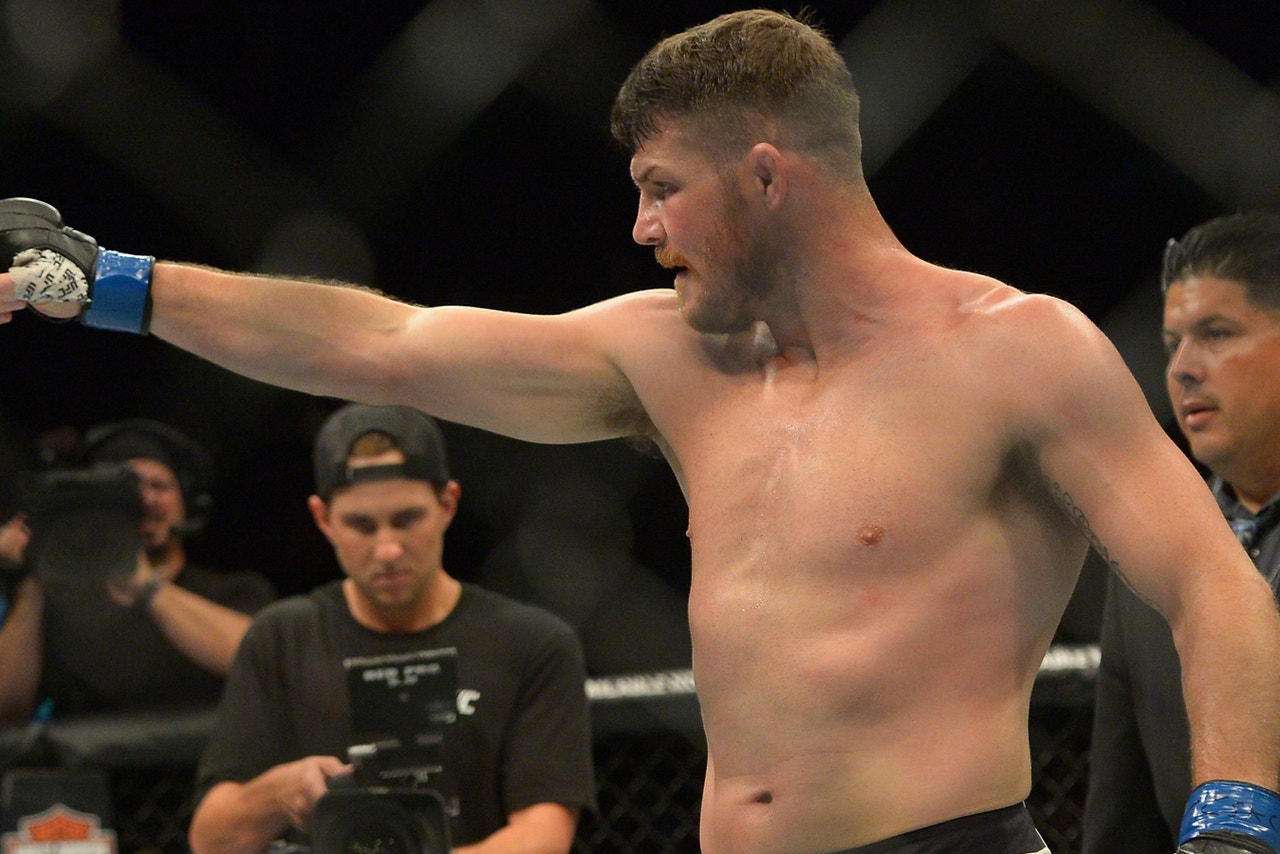 ---
---