Ultimate Fighting Championship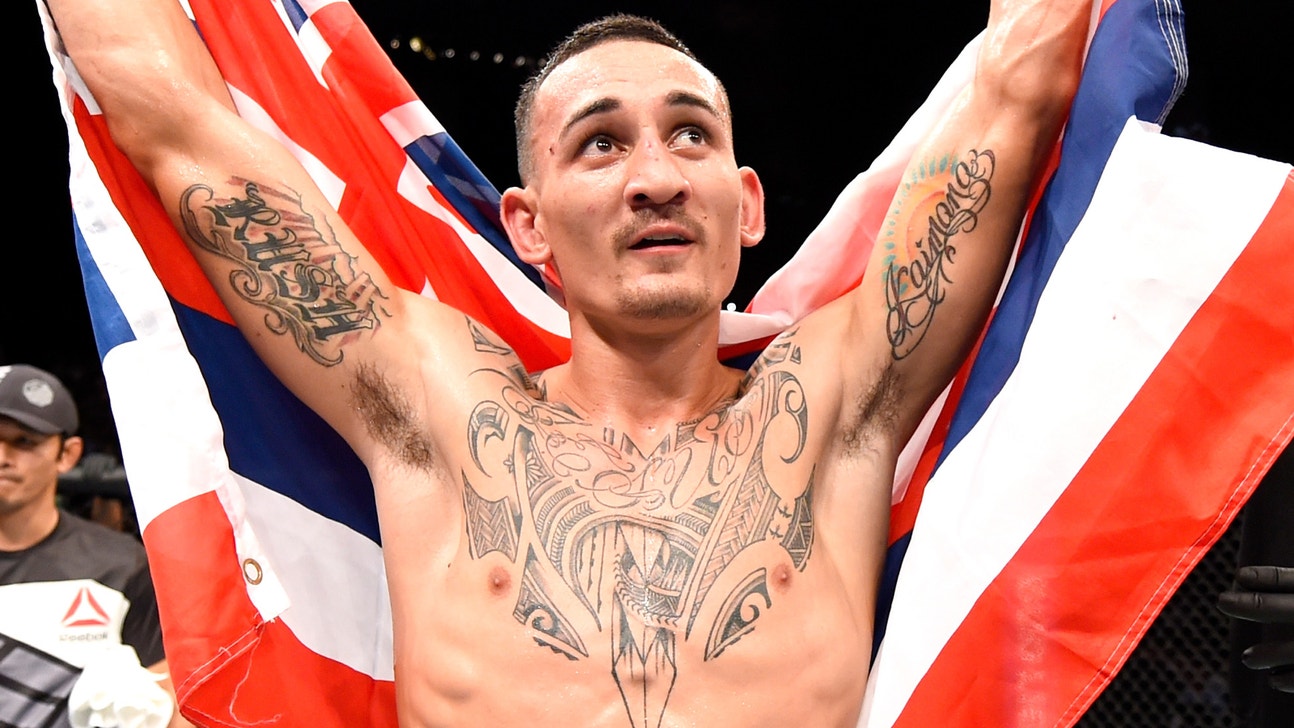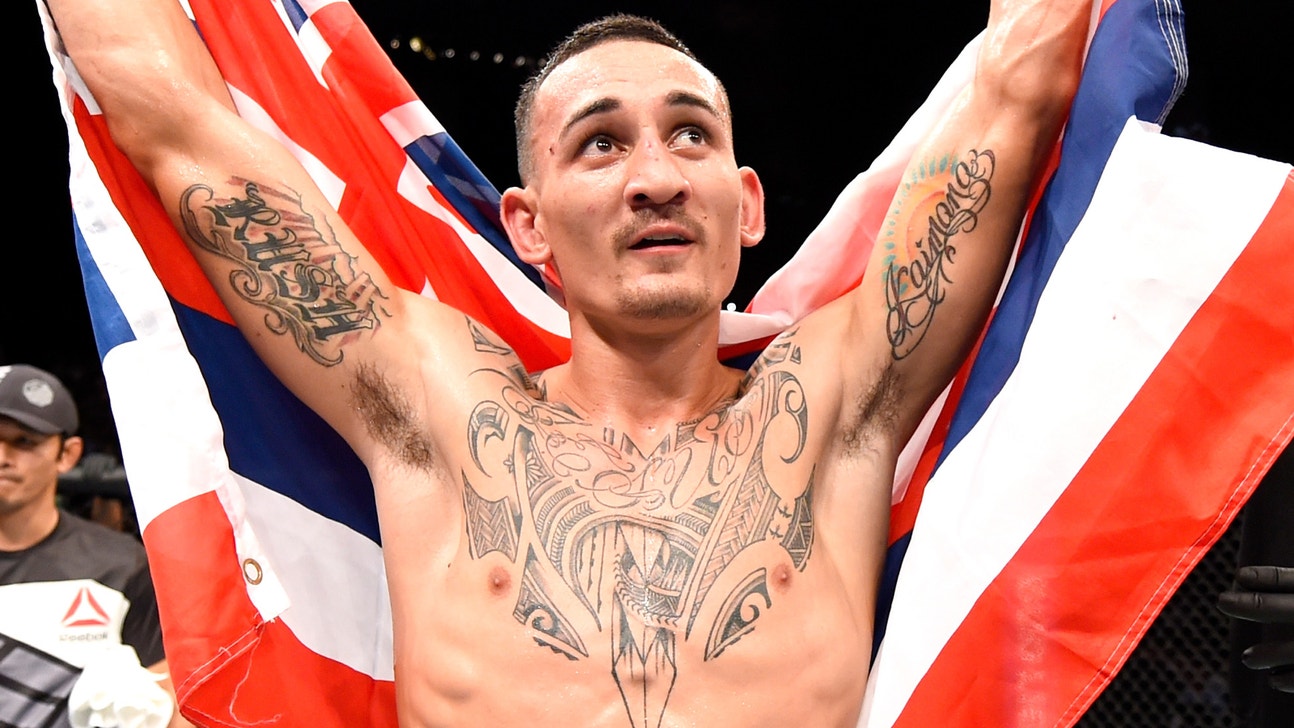 Ultimate Fighting Championship
Max Holloway punishes Anthony Pettis by TKO to win interim title at UFC 206
Published
Dec. 14, 2016 8:44 a.m. ET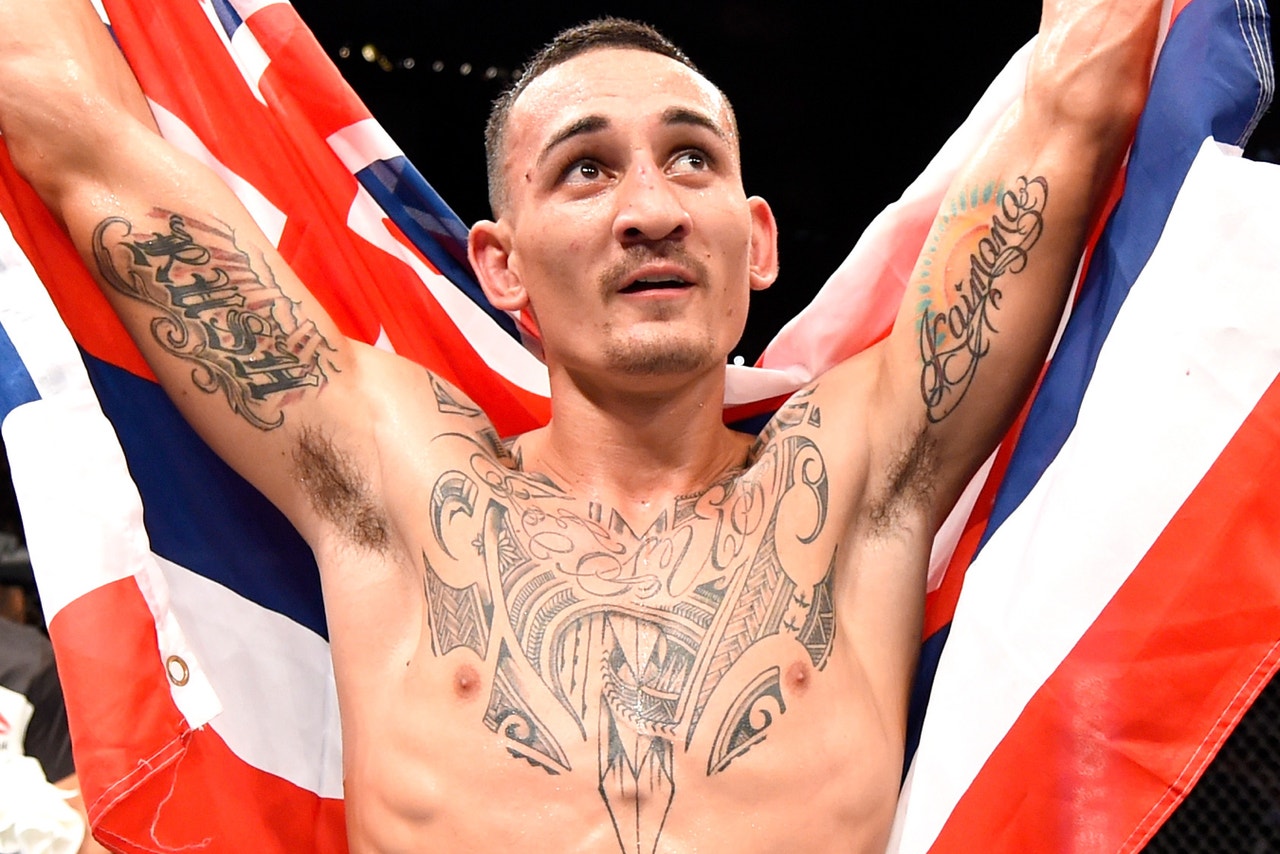 Max Holloway had been champing at the bit during a nine-fight win streak to finally get a chance to compete for UFC gold.
With his 10th win on Saturday night in the UFC 206 main event, Holloway is now the new interim featherweight champion.
It all went down in Toronto after a tumultuous twist of events saw Holloway and Anthony Pettis bumped to the main event with a title on the line after light heavyweight champion Daniel Cormier suffered an injury that forced him out of his scheduled bout with Anthony "Rumble" Johnson.
Holloway didn't skip a beat as he jumped at the chance to fight for the belt while knowing that a win would finally get him a long-awaited showdown with current featherweight champion Jose Aldo.
In only his second fight at 145 pounds, Pettis failed to make weight on Friday, which changed the stakes of the bout for the former lightweight champion as he could no longer win the title even if he got past Holloway on Saturday night.
Holloway decided to take that option away all together as he put on a stellar performance to take out Pettis in impressive fashion with a third-round TKO.
As the fight got underway, Pettis didn't show much wear and tear from a rough weight cut while going on the attack with a bevy of kicks aimed at Holloway. But the Hawaiian persevered and fired back with a series of hard, straight punches.
Holloway was precise throughout the first round, landing with laser accuracy as he continued to pop Pettis in the face over and over again with his lead jab. By the end of the first five minutes, Pettis already had a cut on his right eye, but that was the least of his problems.
Pettis went to the corner and told his head coach Duke Roufus that he believed his right hand was broken, which immediately took away one of his biggest weapons for the remainder of the fight.
While the first round was relatively close, Holloway started to pull away in the second with his confidence brimming as he was landing punches at will on Pettis, who just couldn't seem to stave off his offense no matter which way he turned.
Holloway even landed a hard punch to the chest that knocked Pettis off his balance before tumbling to the canvas for a moment. While Holloway is best known for his kickboxing attack on the feet, he also managed to land a beautiful inside trip that sent Pettis crashing to the mat before letting him back up again.
It was almost like Holloway wanted to show Pettis that he could take him to the ground if that's what he wanted before immediately re-engaging in a stand-up fight on the feet.
As the third round got underway, Holloway was in complete control with Pettis' right eye now showing the signs of 10 full minutes of damage. It seemed like only a matter of time before Holloway finally found an opening to put a stop to the fight and when that opportunity came he seized it.
Holloway stunned Pettis with a hard shot that sent the former lightweight champion backwards towards the cage and from there the 25-year-old contender opened up with a barrage of strikes to the head in rapid fire fashion.
Pettis finally crumbled from the pressure as he dropped to the canvas with Holloway still pelting him with punches until the referee stepped in to stop the fight. Holloway put his hands in the air in celebration as he stood tall as the new UFC interim featherweight champion.
The end of the fight came at 4:50 into the third round.
As UFC president Dana White wrapped the gold belt around Holloway's waist, the new champion was quick to turn his attention to Aldo, who will be his next opponent when he returns to action in 2017.  Holloway even came up with a new nickname for the Brazilian while referencing the "Where's Waldo?" children's books.
"We couldn't find Aldo so I thought I'd call him Waldo — Jose Waldo. Tell him meet me in Brooklyn in February," Holloway shouted after the title win. "Let's get the (expletive) real one.
"This is my ticket to Jose Waldo. Hashtag — where's Jose Waldo? Let me know when you guys find him."
Holloway has been banging the drum for months to get Aldo in the cage to face him and now with the interim title around his waist it's clear that's what will be next. Judging by his words after the win, it looks like Holloway and Aldo could meet as early as UFC 209 in Brooklyn, which is currently scheduled for Feb. 11 in Brooklyn, NY.
As for Pettis, he drops to 1-4 over his past five fights while his loss to Holloway is the first time in his career that he's ever been finished. Following the loss, Pettis said that he's going back to lightweight after his body just gave out on him while trying to cut down to 145 pounds for the main event at UFC 206.
---
---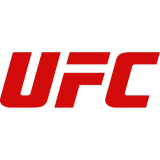 Get more from Ultimate Fighting Championship
Follow your favorites to get information about games, news and more
---