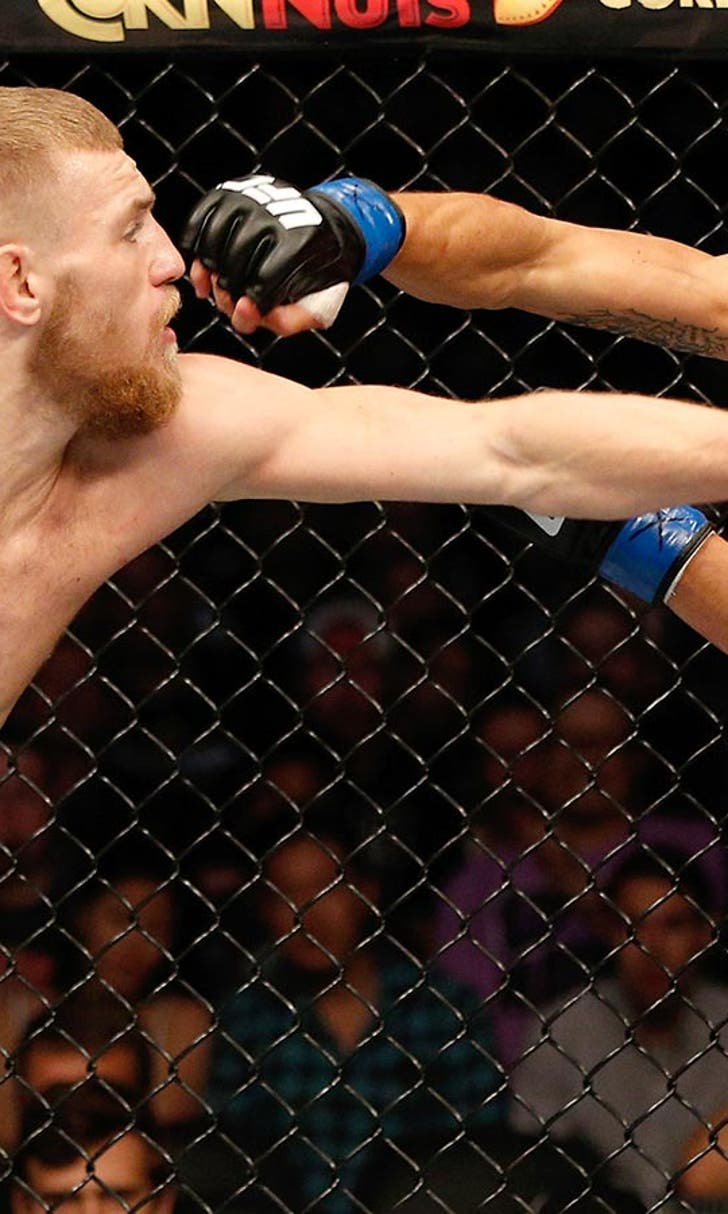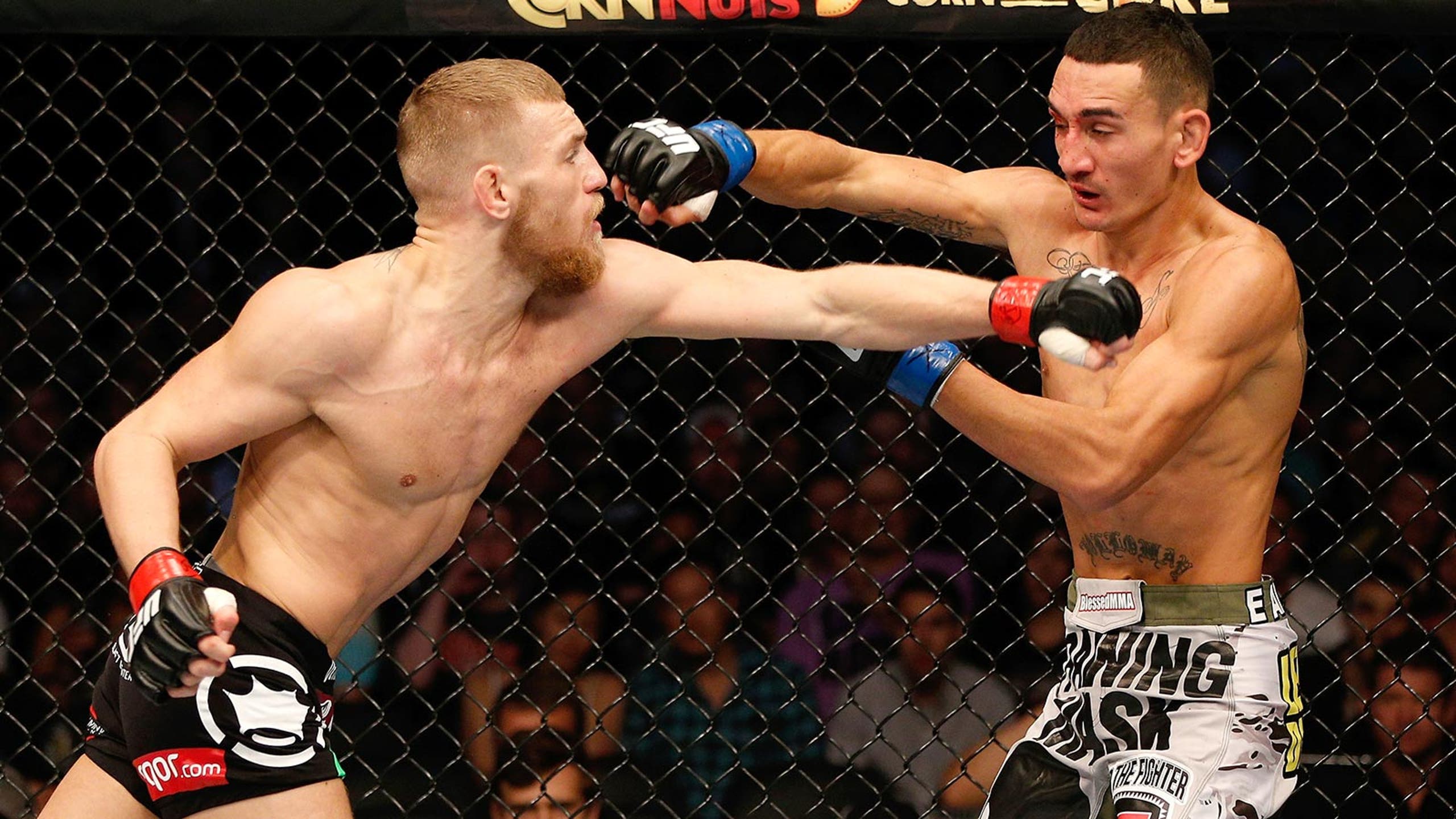 Max Holloway: Conor McGregor is the real deal
BY Damon Martin • February 11, 2015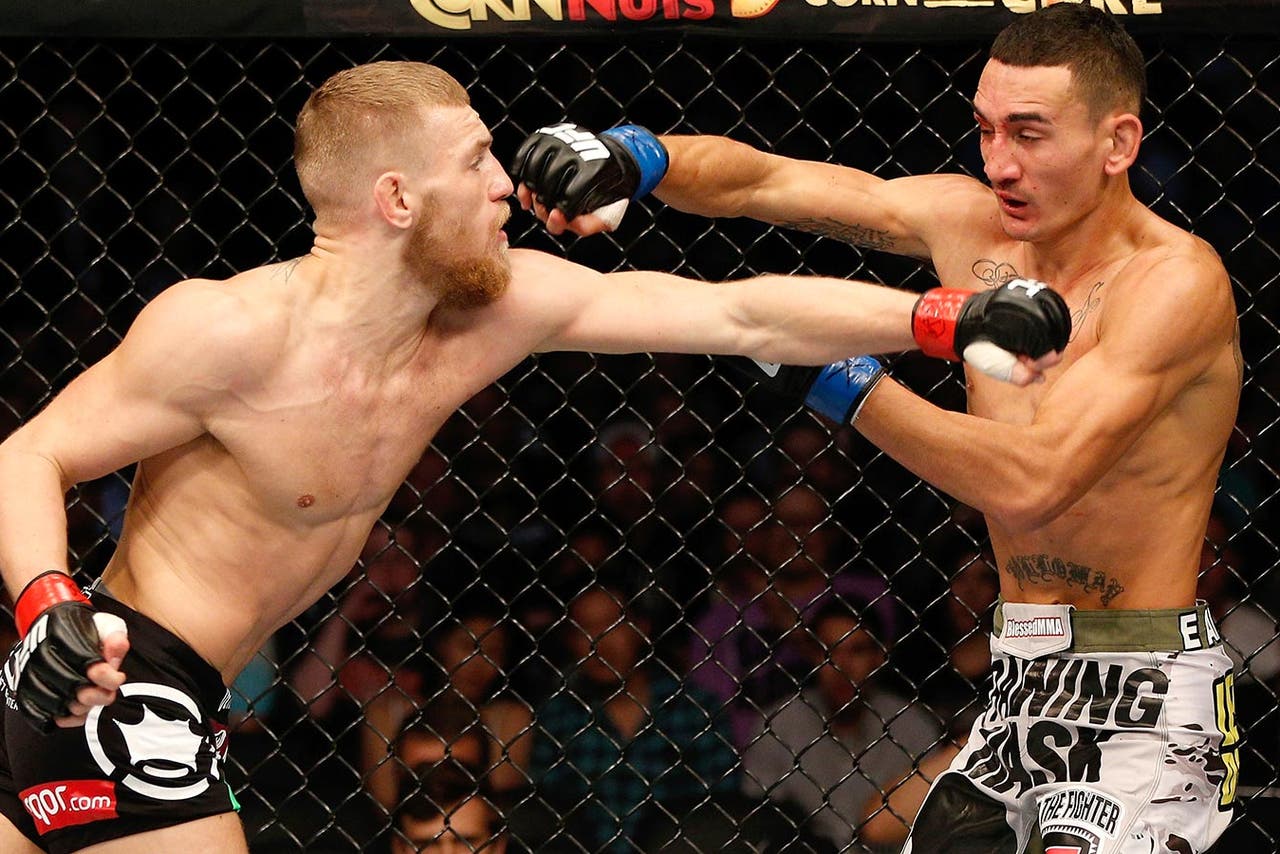 Top featherweight contender Conor McGregor has taken the UFC by storm over the past two years, but even as he approaches a title fight against champion Jose Aldo in July there are still a mass of detractors who don't believe the Irish superstar is worth all the hype.
McGregor has won five fights in the UFC thus far with four of them coming by way of knockout or TKO.  The fifth fight in that list belongs to current top 15 featherweight Max Holloway, who took McGregor to decision in his second fight after joining the UFC roster.
While McGregor has taken more than a few potshots at his opponents both before and after fights, Holloway is the one person who seems to avoid the Irishman's barbs and instead earned his respect with a hard-fought battle over three rounds.
"I notice that. Every time he talks about me, it's nothing but respect and I respect the guy," Holloway told FOX Sports.  "I think I earned the guy's respect because I'm the only person to go to a decision with him. I feel like he landed shots that would knock other people out and he had me on the ground but couldn't submit me and I think I earned his respect.  I respect him as well."
Holloway isn't sure why there are so many doubters when it comes to McGregor's resume ahead of his title fight.  He dispatched a top-five ranked fighter in Dustin Poirier and if there's a question about the validity of wins over names like Dennis Siver or Marcus Brimage, McGregor did exactly what he was supposed to do and put them both down in relatively easy fashion.
The other top-15 opponent McGregor faced was Holloway and he hasn't been finished since his UFC debut, which he accepted on short notice against Poirier in 2012.
"He's been doing what he's been doing to great fighters," Holloway said.  "He fought (Dustin) Poirier and finished Poirier, that's pretty crazy.  Then the other guys, people can say what they want and 'oh they aren't the same caliber' but he's doing what he's supposed to do.  He's going out there and finishing them.  If they're not at his level of fighting, he's doing what he has to do to get them out of there."
Chances are McGregor will have people doubting his accomplishments right up to the moment he steps in the cage with Aldo in July.
Don't count Holloway among them, because he's a believer that McGregor is a serious threat to win the featherweight title.
"I think he is the real deal and when we see him fight July 11, we'll see who really is the king of the 145-pound division," Holloway said.
Holloway currently owns a part of McGregor's past being the only fighter in the UFC to make it to decision with him, but after picking up three wins in his last three fights, with all of them coming by way of knockout or TKO, and a chance to add a fourth this weekend when he faces Cole Miller at FOX Sports 1 UFC Fight Night: Henderson vs. Thatch in Colorado, the young Hawaiian competitor plans on being a part of his future as well.
"All of my losses, all of them. I want to get all of them back.  If Conor keeps going on his streak and I keep going on my streak, I don't see why not.  I don't see why we couldn't do that rematch," Holloway said.
"The biggest rematch right now would be me and Conor and the UFC would make a lot of money off of that."
---
---