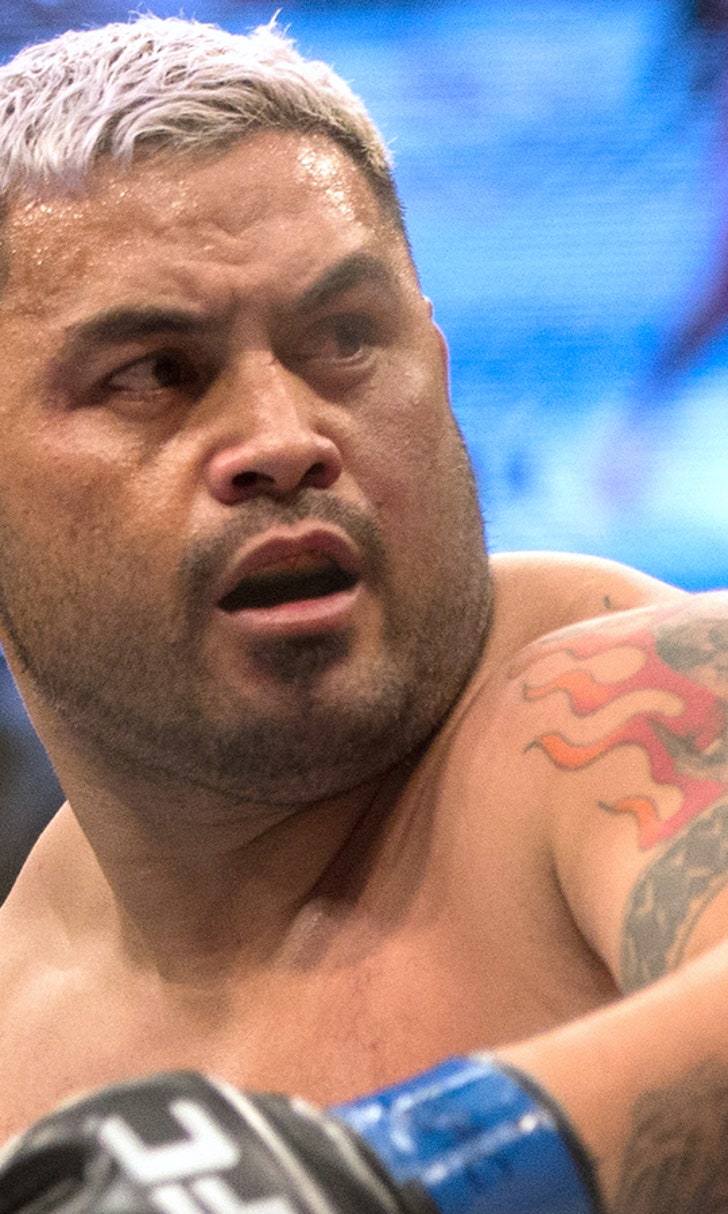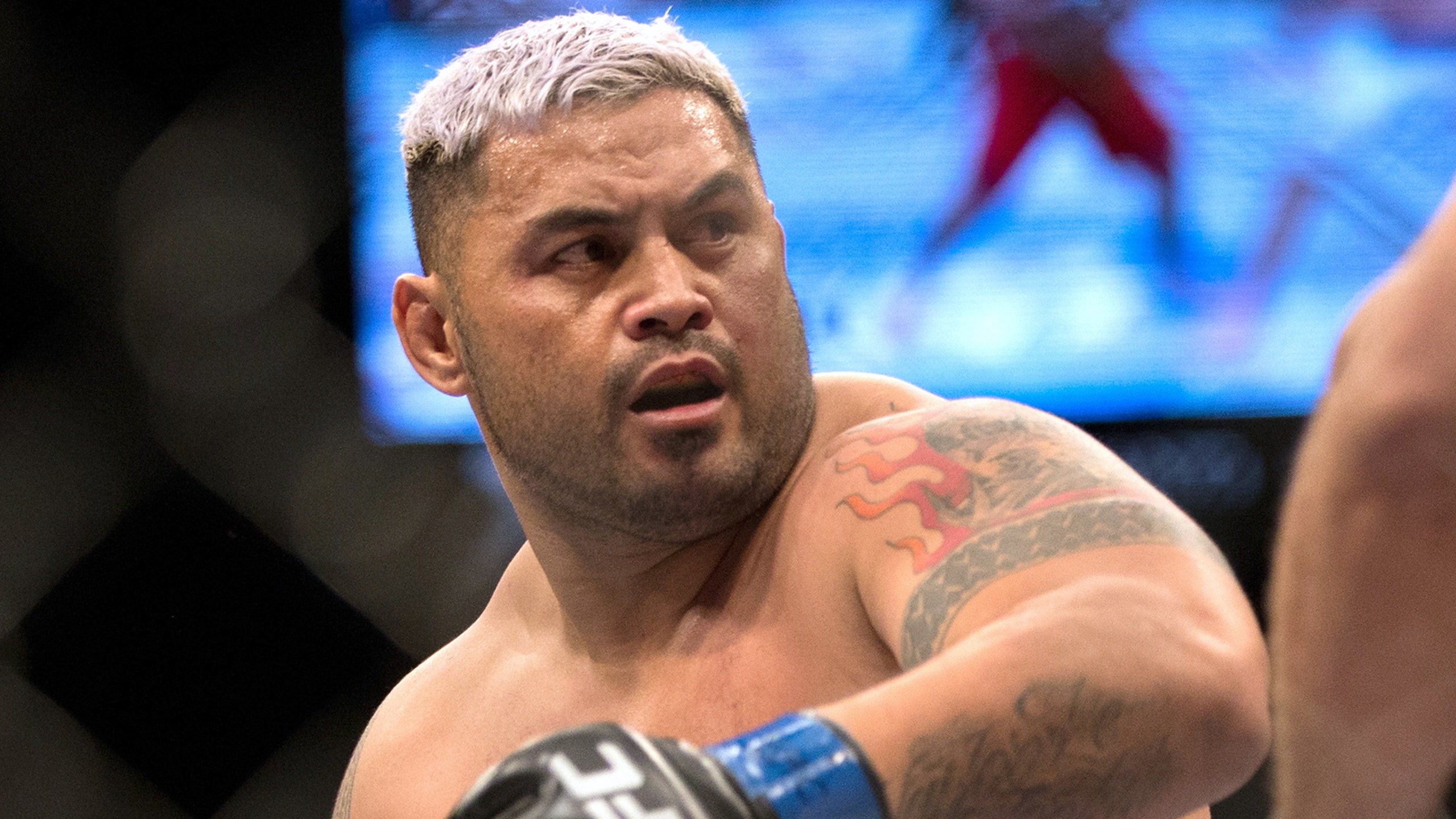 Mark Hunt: "I'm going to focus on dropping weight and knocking Fabricio's face off"
BY Damon Martin • October 22, 2014
When Mark Hunt woke up yesterday morning his thoughts were focused on the important things in life like getting his kids ready and dressed for school.  He wasn't even thinking about fighting just yet, especially after his last fight ended in late September and since then he hadn't even been approached about his next bout in the UFC.
After dropping off his kids at school, that all changed in a hurry.
"I was talking the kids to school and I got a call from Dana (White)," Hunt told FOX Sports.  "The next minute I'm talking about fighting for the No. 1 contender spot so it was this morning."
Taking a five round title fight on about three weeks notice isn't ideal for any fighter.  Even the most seasoned veterans in fight shape would struggle to say yes to an offer like this on such short notice.
Hunt will be the first one to tell the world that he wasn't back in training immediately after his fight with Roy Nelson in September.  Still, Hunt didn't hesitate for a second when White offered him the chance of a lifetime.
"The thing is it's not exciting times if you're not into fight mode or fight camp mode.  I was taking my kids to school.  But these opportunities don't come around very often so I want to grab it with both hands and I'm running with it," Hunt said.
"I might not be in the right shape at the moment, but of course I wanted to say yes."
The former K-1 Grand Prix champion notoriously struggled with his weight cut going into the Nelson fight where there were concerns about making the 265-pound limit for the heavyweight division. Ultimately, Hunt made the weight without incident, but he knows there's work to be done ahead of November 15 in Mexico.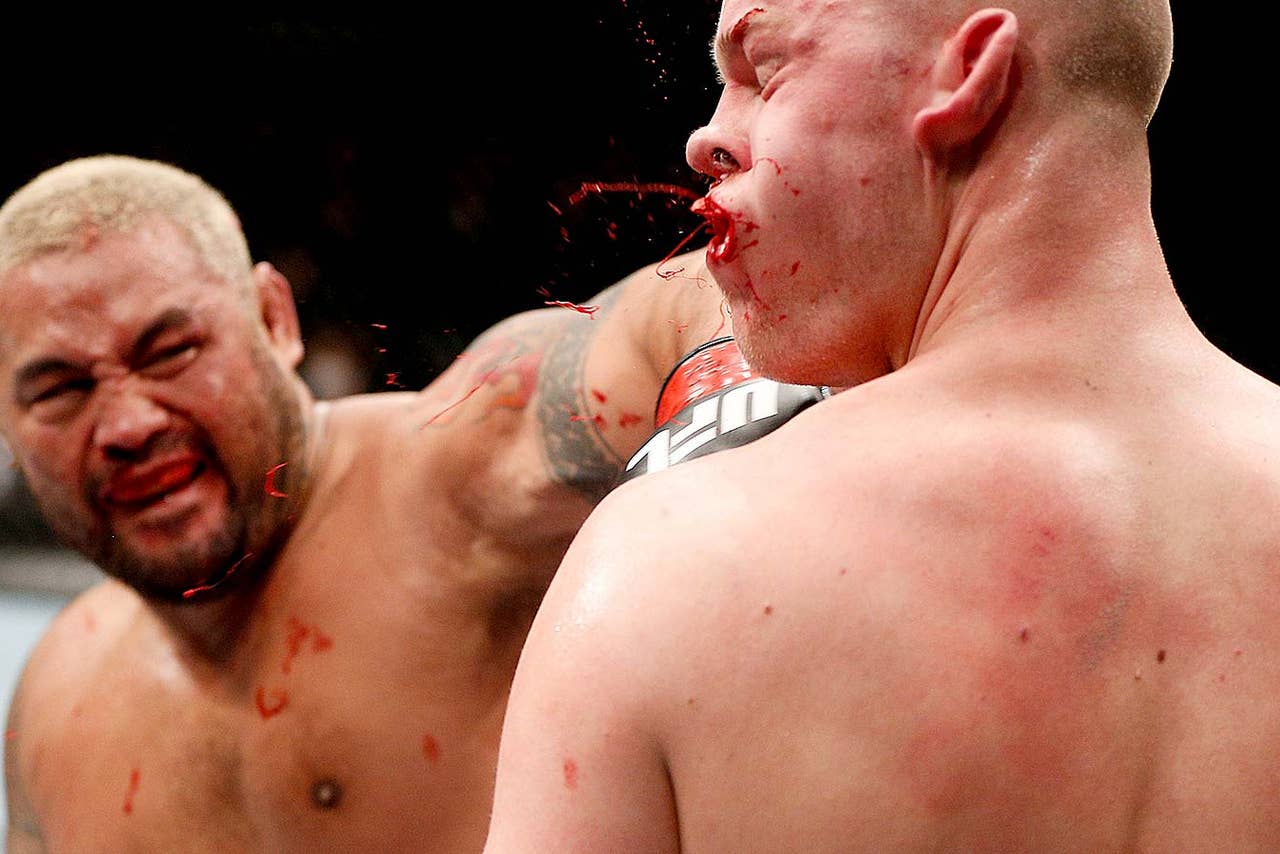 Hunt isn't wasting any time getting back in the gym, focusing on his diet immediately, and by the time he's facing off with Fabricio Werdum next month, he's confident he'll be ready to go.
"I'm feeling right now like I'm over weight.  What's going to change for me is a hell of a lot of training and dieting.  The opportunity is there for me and I'm happy about it," Hunt said.
"I'm going to focus on dropping the weight and knocking Fabricio's face off."
This isn't Hunt's first rodeo.
It's been well documented throughout his storied career that the 'Super Samoan' was always the guy a promoter could call to step up on short notice for a fight.  He made his name in kickboxing as a part of one-night tournaments where he could be facing any number of opponents from round to round.
He plans on relying on that experience to get him through a very tough three week stretch as he gets ready for the title fight at UFC 180.  It won't be easy, but then again if fighting was easy, everybody would be doing it.
"I've fought for 24 years now.  I've fought on a day's notice. I'm not gun shy at all," Hunt said.  "I've taken fights on short notice, four days and I took a fight against Wanderlei (Silva).  I'm not one to shy away.  Whether I win or lose, and don't get me wrong I expect to win, but win or lose I'm glad I got the opportunity to step up and do it."
When the odds for the newly matched fight are made, Hunt understands he'll likely be a decided underdog.  Werdum has been training for this fight for several months and he's also ranked as one of the top three fighters in the heavyweight division.
Doubt fuels Hunt. It always has.  Any time there's been a situation when he's been counted down and out, Hunt finds a way to excel.
Just like when he was signed to fight in the UFC in the first place.  The promotion was ready to buy out his contract after he was transferred to the UFC when they bought out PRIDE Fighting Championships in 2007. Hunt insisted on fighting.  He lost by submission to Sean McCorkle in his debut fight, marking his sixth loss in a row overall.
Now four years later, Hunt is fighting for the UFC heavyweight title.
"It's always the same thing.  You could take this opportunity or you could never do this. You can say you can never do this, but there's nothing that can't be done.  Never is no word you should have as a fighter if you want to achieve something against the best fighters in the world. Never isn't in the vocabulary," Hunt said.
"I lost six in a row and they said 'oh you're a bum, what are you still doing here?'.  And I said to myself I'm one of the best fighters in the world.  I'm not a quitter.  I'm looking forward to going to battle with Fabricio in Mexico.  This morning I was thinking about when I was going back to training.  Now I'm fighting for the title in three weeks. Every fight might be my last so I'm going to give it my all.  We're going to go to war.  It will be good."
---
---