Ultimate Fighting Championship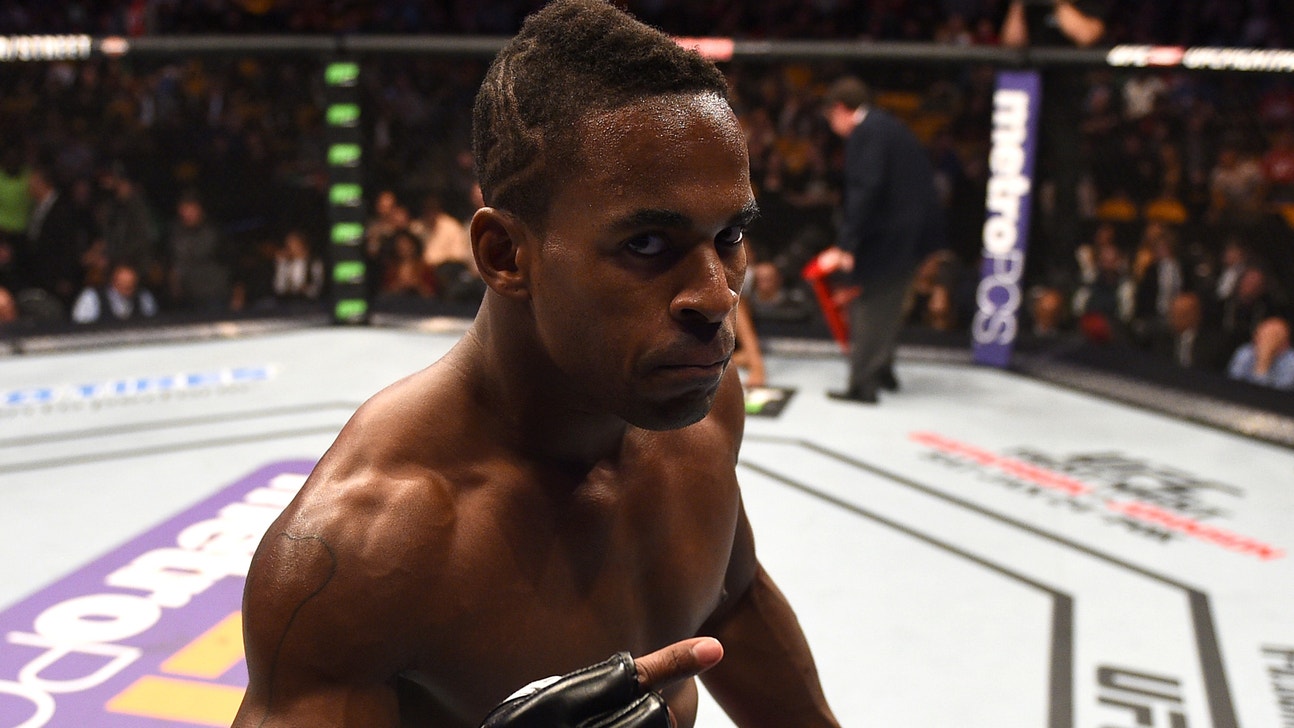 Ultimate Fighting Championship
Lorenz Larkin frustrated with the UFC over lack of promotion for his fights
Published
Nov. 15, 2016 2:14 p.m. ET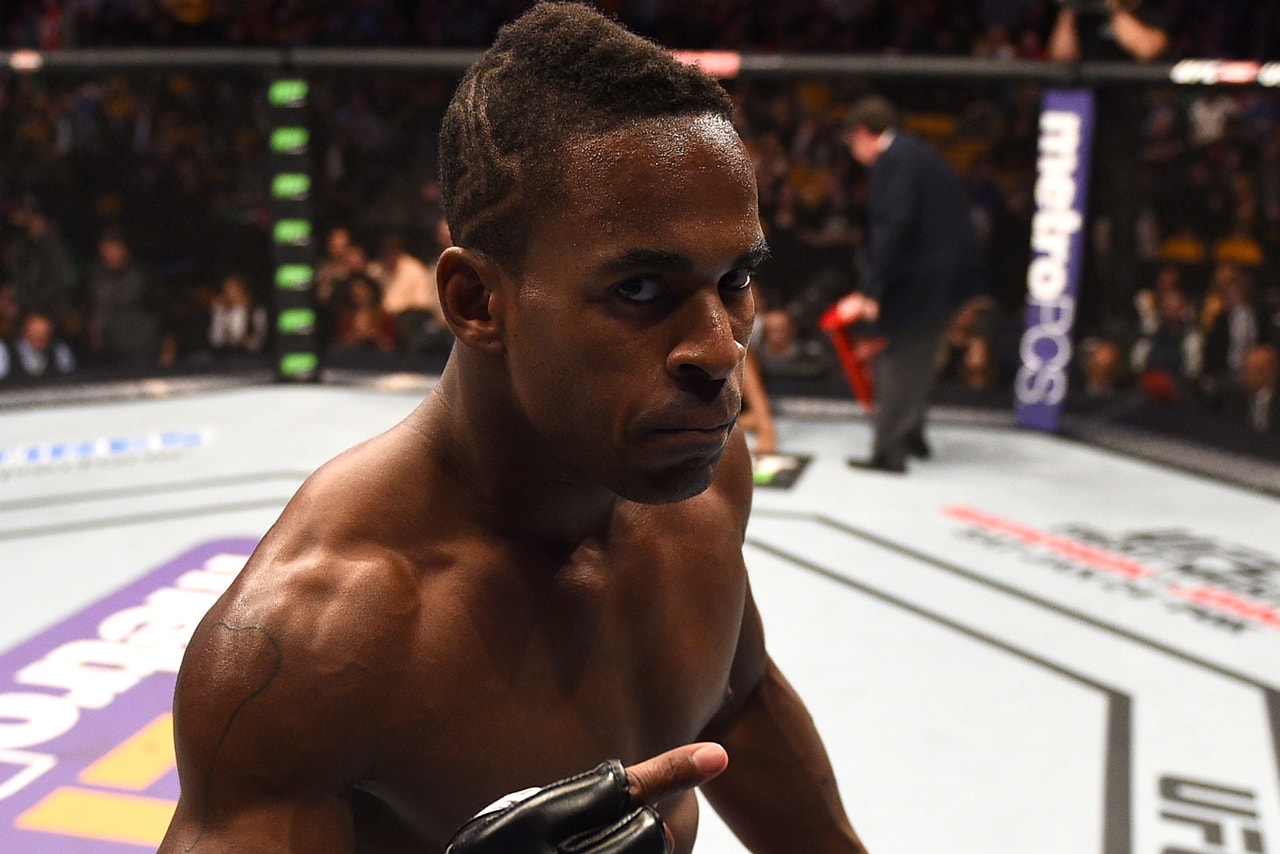 When Lorenz Larkin accepted a short notice fight against Neil Magny, he was excited for the opportunity to face a top 10 opponent but there was still a nagging annoyance stuck in the back of his head.
Since joining the UFC, Larkin has put on a lot of exciting performances but he's not exactly thrilled with the way the organization has promoted him.
Actually according to Larkin, he hasn't seen any push from the UFC even when he's always willing to save the day or put on the kind of fights that make fans jump out of their seats.
"I'm happy in one sense and then it's kind of like whatever in another sense," Larkin said when speaking to FOX Sports. "I feel like every time I go in there, I give 110-percent, there's no half ass with me in the cage. I feel like I've got my fan base from doing that, but I feel like on the back end, there's not time put into me.
Now Larkin isn't just complaining for the sake of making loud noises so people will pay attention to what he's saying.
Larkin understands that the UFC is a business and they want fights and fighters who help sell pay-per-views or get ratings on TV when they perform.
He believes he could be one of those guys if given the platform, but to this point in his UFC career, Larkin feels like he's been snubbed.
"It is frustrating. It sucks. I understand that there's two sides to this — the fighter's side and the business side and I don't want to sound like a dumb idiot that's just talking from the fighter's aspect and doesn't understand the fight business. When I think of anything, I think of it from both perspectives," Larkin said.
"I just feel like there's some guys who do deserve the push, who are hard workers and don't turn down fights and put on exciting fights. These are the things that would help the sport and the company grow. The UFC handles everything from a business aspect, but they would be nothing without the fighters. For fighters to put on those memorable fights where fans can't wait to see another one."
When he got booked to fight Magny at UFC 202, Larkin found out a few days later that they would ultimately be placed on UFC Fight Pass as the featured preliminary bout of the evening.
As much as words like 'featured' or 'main event' might be used to describe the placement on UFC Fight Pass, Larkin can't help but feel like he's not getting the exposure he would receive if he was competing on the pay-per-view card or as part of the prelims airing live on FS1.
"From a fighter's aspect, I understand the whole gist of Fight Pass and Fight Pass is cool if it's a Fight Pass event. If it's Anderson Silva vs. Michael Bisping where it's just a straight Fight Pass event. As a fighter, I feel like it sucks because I'm potentially going from FOX Sports 1 to pay-per-view to Fight Pass and it's retarded," Larkin said. "I don't understand why you would put that on Fight Pass. On the business side, I see what they're doing — they want that fight to sell more Fight Pass memberships.
"The thing is I pay attention to all that stuff. Once when (Magny's) fighter fell out and I replaced him, the facts are out there. All the fans like this one more than the original fight. It's just a frustrating thing."
Larkin says he's not asking for the UFC to push his brand ahead of everybody else on the roster, but he would appreciate a little promotion for the hard work he's put in during all of his performances inside the Octagon.
Larkin knows if the UFC gave him the spotlight, he'd shine under the bright lights but he just needs the opportunity to do it.
"I'm not asking for a lot. I'm just asking to be marketed right," Larkin said. "It's crazy to me where all the fans I have are die hard. I created that. But there's some fans who are like 'who's that?' and I've had exciting fights. It's not so much from me, it can't all be from me. It has to be from both ends.
If there's one positive Larkin will spin ahead of his fight with Magny it's that he won't let his lack of promotion hurt him when he steps into the cage on Saturday night.
There's certainly some bitter feelings regarding the perceived snub he's received since coming to the UFC, but Larkin says no matter how he's feeling ahead of the fight, once he steps into the Octagon it's all business.
"My thing is I've always went into fights with a clear head. No matter what I'm going through, that's always what I've done," Larkin said. "The frustration is in the back of my head, but as far as going into my fight, I always have a fire that's going in with me when I fight. It's not going to affect me.
"I'm always going in with a clear head. I'll worry about everything else in 15 minutes or less."
---
---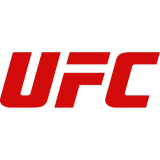 Get more from Ultimate Fighting Championship
Follow your favorites to get information about games, news and more
---