Ultimate Fighting Championship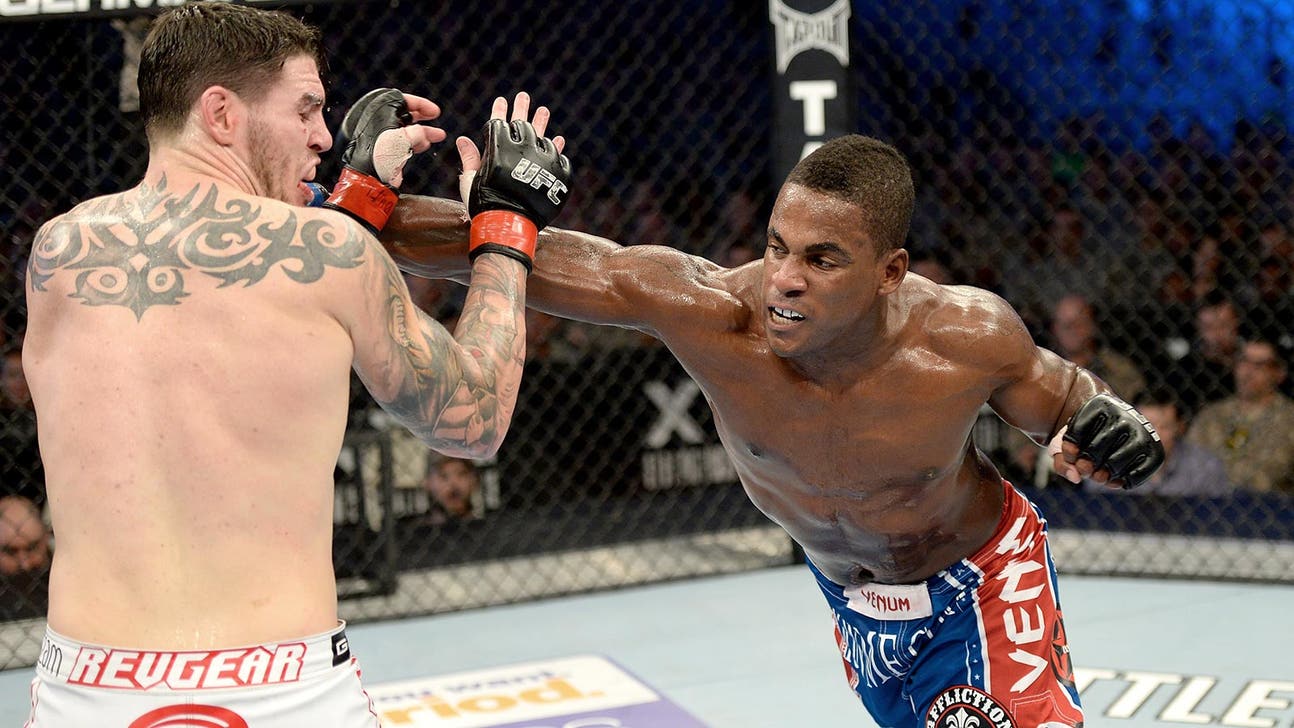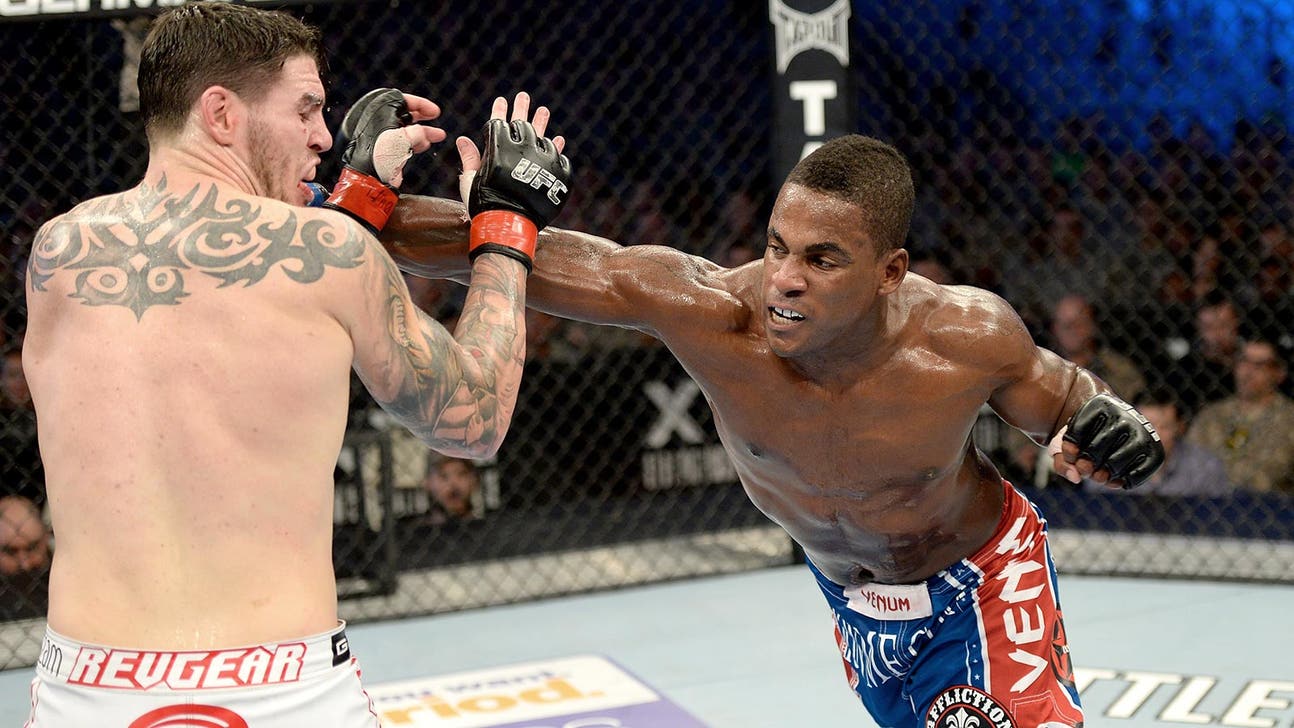 Ultimate Fighting Championship
Lorenz Larkin candid about his last UFC performance: "It just sucked"
Published
May. 7, 2014 10:00 a.m. ET

There's no way to sugarcoat the last fight Lorenz Larkin had inside the UFC Octagon.
It was awful.
Larkin lost to Brad Tavares back in January, but when the fight was over he wasn't beat up, bleeding or sore from just taking too much punishment.  He didn't get knocked out or submitted.  Larkin just failed to show up and it's the kind of loss that can usually push a fighter into one of two directions. 
Either they get better and react from a terrible performance or they never quite get centered correctly again and future efforts are just as off kilter. Larkin really wants to be in the former category, so he's structured his entire training camp around preventing another abysmal performance like the one he had against Tavares.
"I just waited. I just waited way too long. I didn't pull the trigger.  It just sucked, but maybe it was for the best because in my camp we've been working on pulling the trigger and not waiting.  The biggest thing with that fight was just me not pulling the trigger," Larkin told FOX Sports.
"As far as sparring, if I get to the point where I'm not pulling, my coaches are telling me right when I'm not doing it.  I've not been wasting these opportunities. I've been moving forward and making these opportunities come."
The other part of the loss that was particularly hard was the fact that when it was over he didn't even feel like he had been in a fight.  Tavares got the better of him with punches and kicks accumulated round over round, but never once during the fight did Larkin ever get hurt or feel like he was close to being finished.
It was almost like he wasn't there at all, and when he goes back now to watch the tape, Larkin can't help but be ashamed of what he's seeing.
"I did watch the fight and it sucks because I'd rather be beat up and bloody coming off a loss, than going back to the backroom feeling like nothing happened," Larkin said.  "That does beat me up a little bit."
As he prepared for his fight this weekend against Costa Philippou at UFC Fight Night in Cincinnati, Larkin sparred and trained like an animal, always going for the kill.  It's not that he changed his style necessarily, but with so many weapons in the toolshed, Larkin knew it was time to unleash them.
Even his teammates noticed a change in his preparation after watching him lose in January. 
"I train with Lorenz quite a bit, he helps me prepare for my fights and I help him as well.  With Lorenz, when he explodes he's very, very hard to deal with.  He hits hard, very precise and he's got a lot of skills.  My only criticism and I've said this to him, is that he holds back a little bit. I think that's what cost him in his last fight," Larkin's training partner Michael Bisping told FOX Sports about the upcoming bout.
"In this fight, look for Lorenz to come out very hard, very fast and put it on Philippou."
The last thing Larkin wants is to let another golden opportunity pass him by.  After being relegated to the preliminary fights for his bout against Chris Camozzi last November, Larkin was given a co-main event slot and frankly he blew it. 
Now with another similar situation presented, Larkin promises fireworks and an explosive fight with Philippou that proves he belongs in co-main events as well as eventual consideration as a top 10 middleweight.
"I feel like this is a fight that can show the fans and show the UFC, show them that I belong.  Costa Philippou is a tough opponent, and I'm always up for the challenges.  I like the bigger fights like this.  I feel like when the skill level goes up, my skill level goes up," Larkin said.
"Now it's time to put everything that I've been working on in camp and bring it into the fight.  My perfect aspect would be a (Robbie) Lawler/(Johny) Hendricks fight.  I like fights like that.  That's what the fans tune into watch.  Don't get me wrong, if I'm able to knock him out in the first 10 seconds, I'll take it.  I do love fights that are memorable."
---
---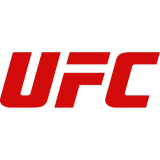 Get more from Ultimate Fighting Championship
Follow your favorites to get information about games, news and more
---