Kevin Lee plans on helping Floyd Mayweather get ready for Conor McGregor
BY Damon Martin • June 24, 2017
Floyd Mayweather versus Conor McGregor may look like boxing against mixed martial arts, but there's one UFC athlete who has absolutely no problem going against the current lightweight champion as he gets ready for the biggest fight of his career.

UFC lightweight contender Kevin Lee has spent plenty of time training alongside Mayweather over the past few years as he's made his rise up the ranks inside the Octagon, and he'll have no problem offering him a helping hand as he prepares to face McGregor on Aug. 26 in Las Vegas.

According to Lee, he was already approached about sparring with Mayweather in his training camp but the 24-year-old Detroit native had his own fight coming up against Michael Chiesa this weekend in Oklahoma City.

"Oh yeah for sure. I'll go back, we'll talk," Lee told FOX Sports about working with Mayweather. "They wanted to me spar a couple of weeks ago, but I had to get ready for this fight. I have to put myself first. He was going to pay me a little bit of money but not enough. I'm going to let them shine, I ain't going to hate on their shine, they are going to go out there and make their money and I'm going to make my own money.

"It's just like these guys going out and asking for the big fights and the money fights. [Expletive] that, I'm going to make a big fight. I'm going to make my own money fight."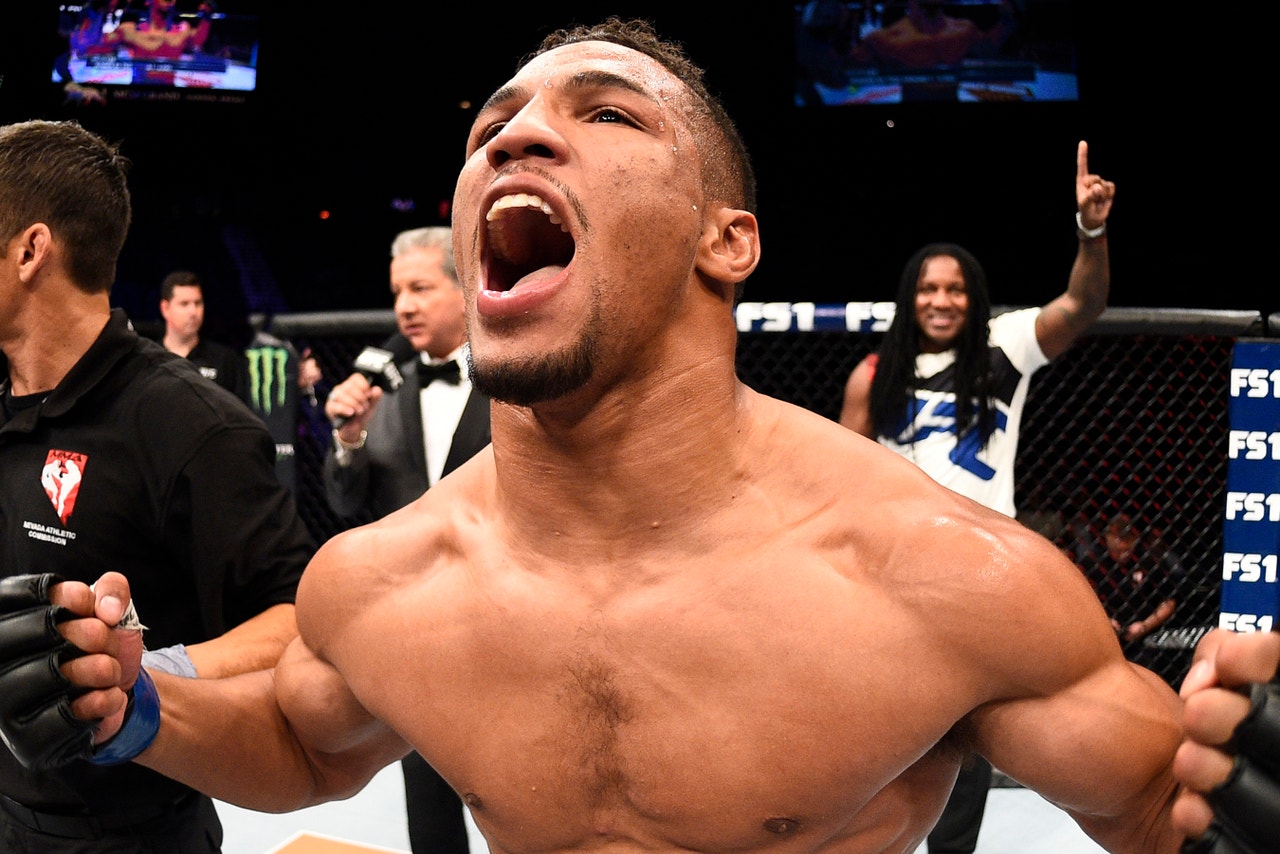 Of course, Mayweather has been boxing longer than McGregor has even been alive so it's safe to assume he has all the technique needed to earn his 50th professional win in his next bout.

That being said, Lee knows that McGregor won't be coming after him with a technical game plan simply looking to outbox Mayweather because that's just begging for a beat down.

Instead, Lee believes his input will be valuable because McGregor will almost certainly attack Mayweather with some unorthodox looks that only a mixed martial artist could mimic.




"I will say Mayweather is smart. You can't take anybody lightly. I don't give a damn if he's got zero boxing, you can't take him lightly," Lee said. "As MMA fighters, we move a little bit differently. They've seen me working in his gym for years, they respect me, they respect my skills and they respect what we bring to the table.




"We're a little bit different in the clinch. We move a little bit different. We stand a little bit different. The distance is different. I think he's smart and he's going to prepare for all aspects. He's already sparred a couple of UFC fighters so I'm going to join the ranks."




Before Lee could help Mayweather prepare for McGregor, he had to put the finishing touches on his own training camp before facing off with Chiesa on Sunday night on FS1.

Lee will definitely lend his assistance to Mayweather whenever possible, but he still has to be selfish when it comes to his own career, especially when there's a top 10 lightweight standing across the cage from him.

"I'm worried about me and to me this is a championship fight," Lee said. "To me, it's just as big as Mayweather and McGregor. After the fight, I'm going to go back, I'm going to help him out. If he pays me a couple bucks, I'll get out there and help him. I'll see what they need."


---
---