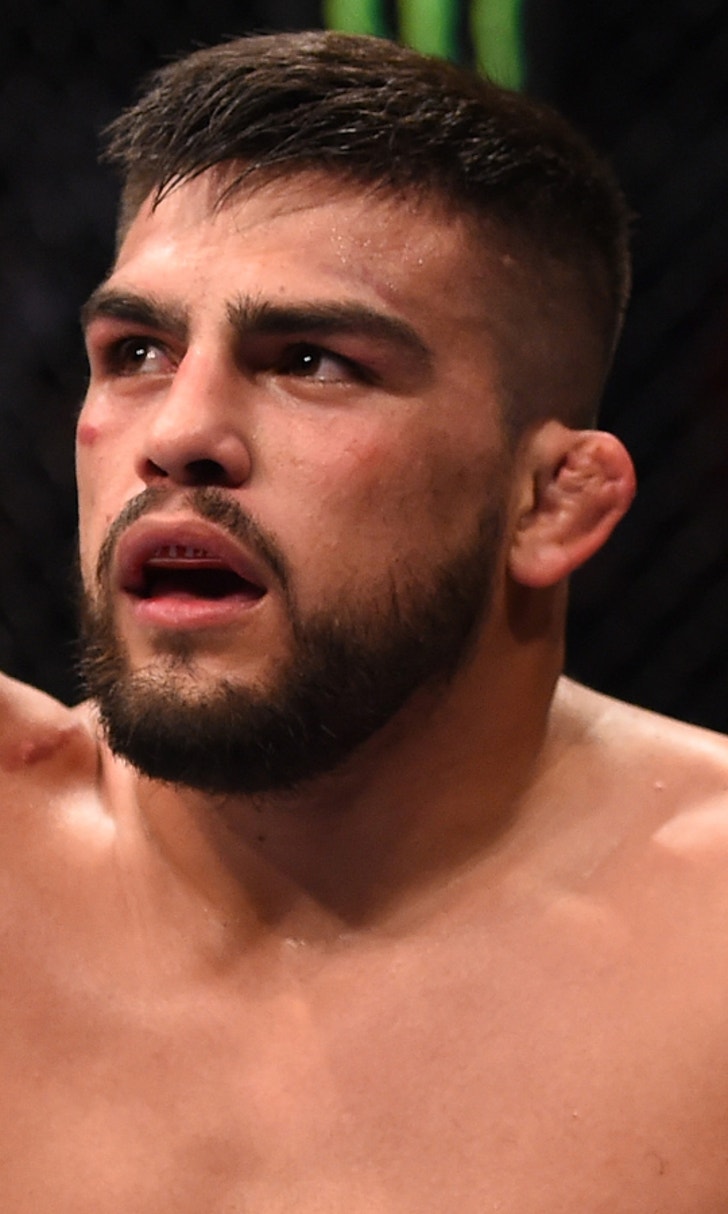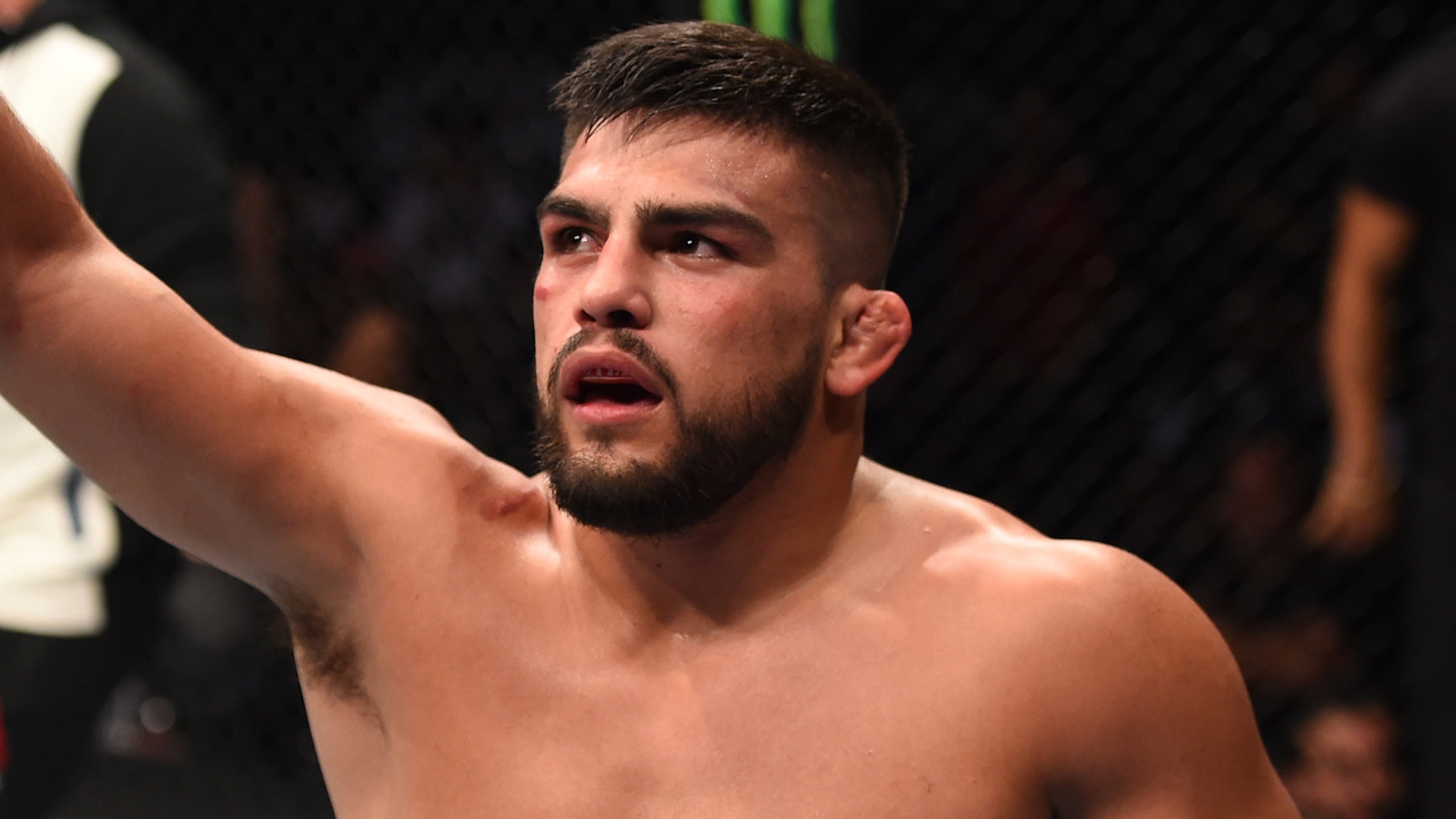 Kelvin Gastelum stuns Tim Kennedy with third-round TKO
BY Damon Martin • December 14, 2016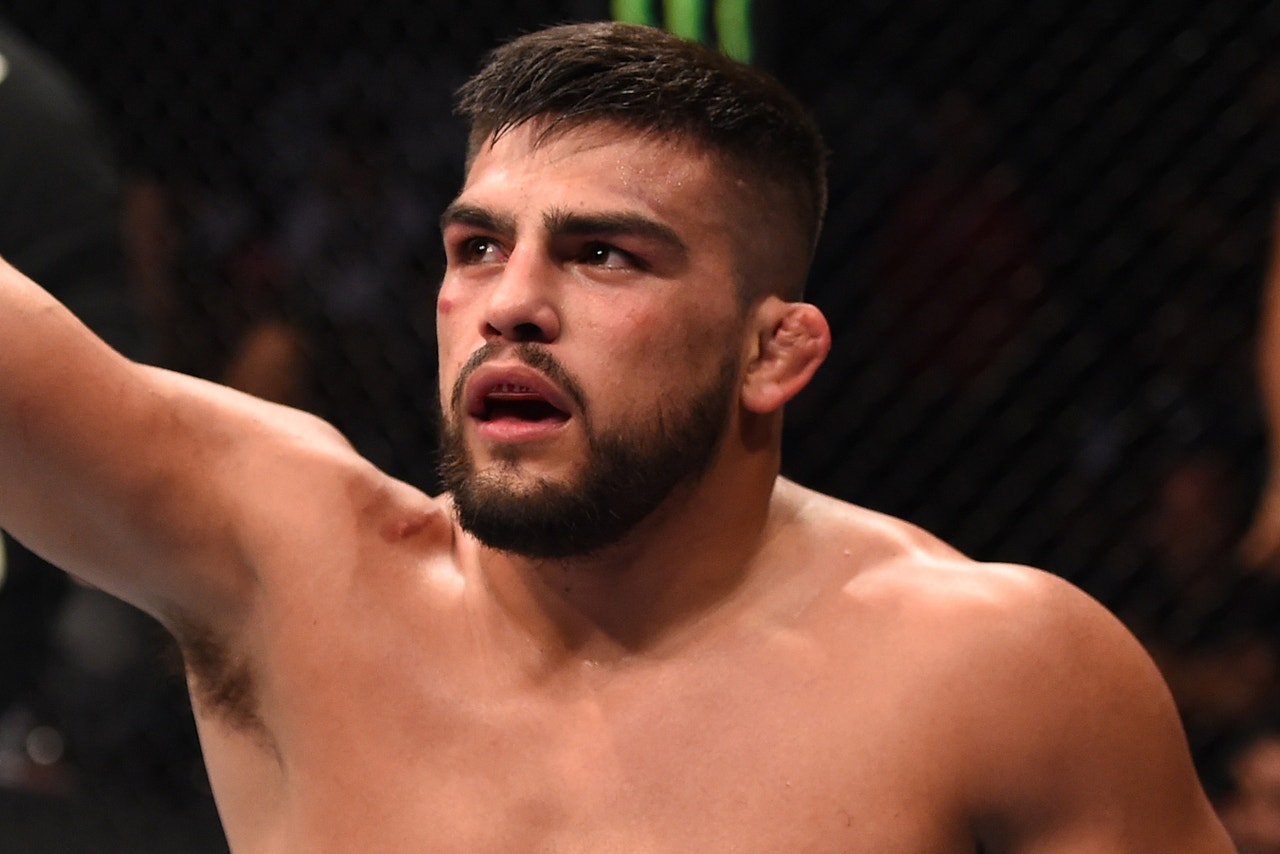 Kelvin Gastelum faced disaster just a few weeks ago when he failed to make weight for his bout against Donald "Cowboy" Cerrone at UFC 205, forcing the fight to be cancelled.
Just under a month later, Gastelum made up for that massive error with a picture-perfect performance to beat veteran middleweight contender Tim Kennedy by TKO in the third round at UFC 206.
While Gastelum has endured a tumultuous career at welterweight, he looked better than ever despite being undersized against Kennedy at 185 pounds.
With a massive size advantage on his side, Kennedy quickly swooped in to get the takedown, where he showed his power while ragdolling Gastelum around the Octagon for the first couple of minutes.
Gastelum was able to work back to his feet as Kennedy held onto the body lock while working a series of knees to the back of his legs. It appeared that Kennedy was in control until Gastelum finally got free of his grip and started to work from the outside with his boxing.
From there, Gastelum was absolutely dominant with a series of stinging, straight punches that formed a large mouse under Kennedy's right eye.
In between rounds, Kennedy looked a little tired on the stool, showing the effects of a two-year layoff before returning on Saturday night.
Meanwhile, Gastelum came out for the second round looking fresh with a smart, tactical attack on the feet as he picked his shots and battered Kennedy at will with his punches.
The third round saw much of the same except Gastelum really started to mash down his foot on the gas while applying a ton of pressure to a fading Kennedy, who was seemingly running out of steam with each passing second.
Finally, Gastelum uncorked a right uppercut followed by another quick series of punches that dropped Kennedy to the mat before referee John McCarthy quickly stepped in to stop the fight before things got any uglier. The stoppage came at 2:45 in the third round.
"It's been a rough month, I'm not going to lie," Gastelum said about not fighting at UFC 205 before returning with a win over Kennedy at UFC 206. "I definitely felt like my back was against the wall. I proved that I can overcome big obstacles in my life. I want to make things right."
While Gastelum is definitely a smaller middleweight, he looked outstanding while taking out a fighter in Kennedy, who has a lopsided win over current champ Michael Bisping. Still, Gastelum says he wants to return to welterweight if the UFC will allow him to do it.
"I felt great coming into this fight, I didn't cut any weight," Gastelum said. "I will show up at Dana's (White) doorsteps at 170 pounds."
---
---