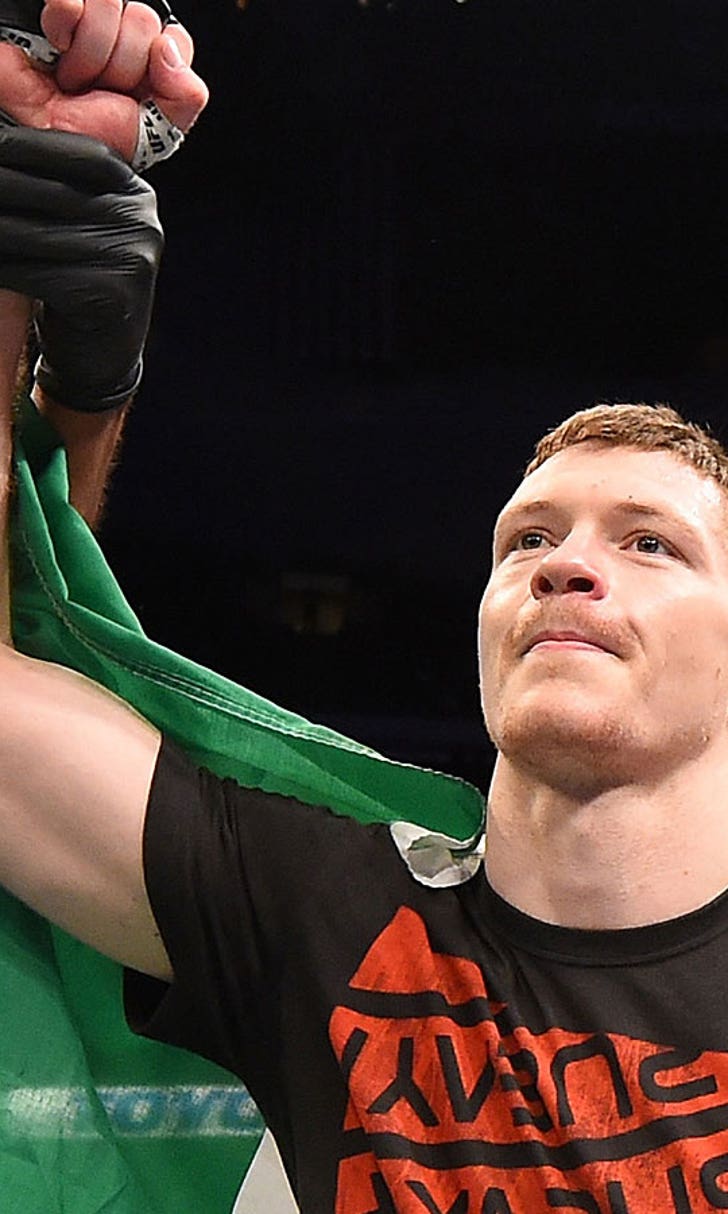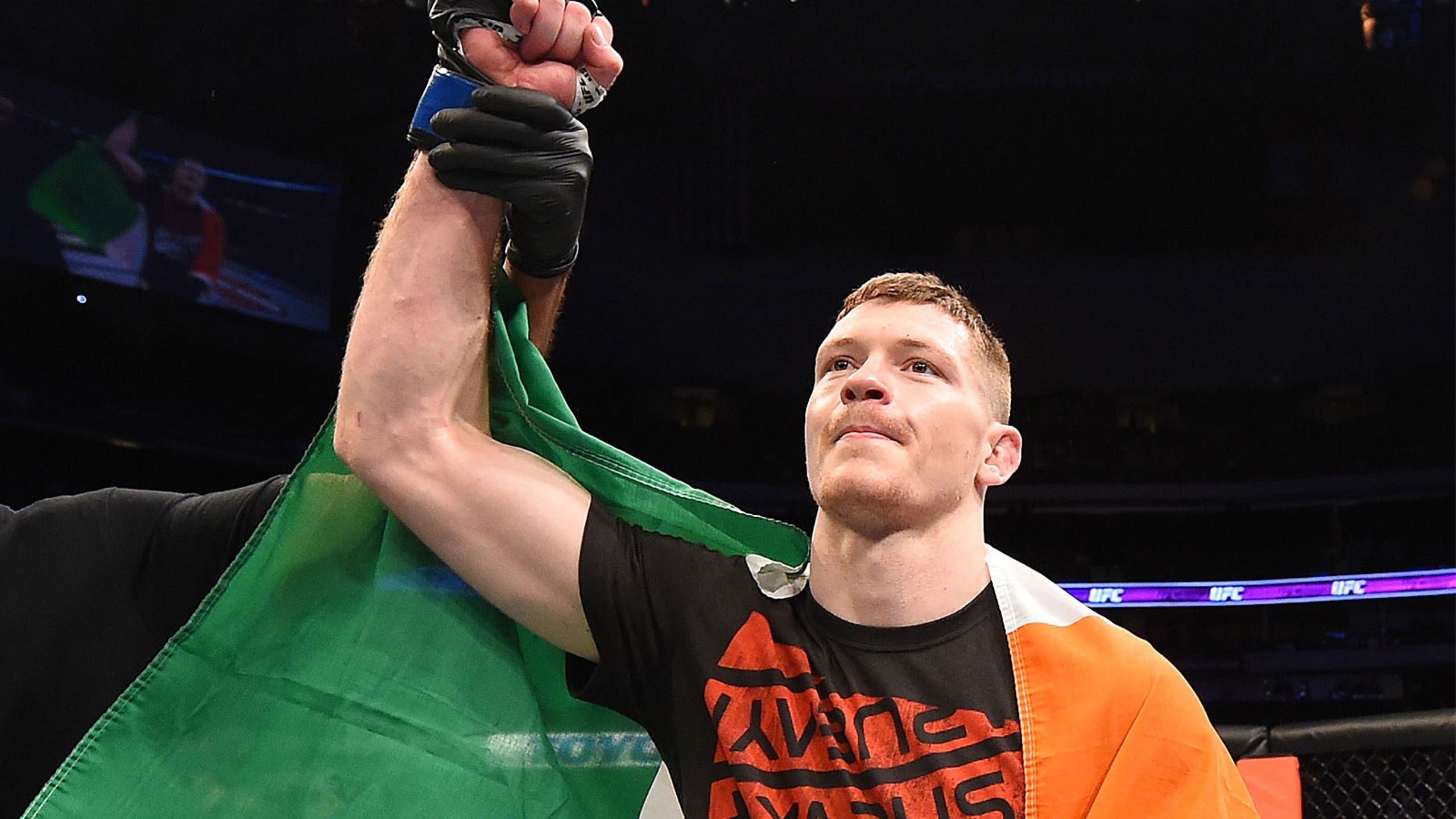 Joseph Duffy moving past the label as the last guy to beat Conor McGregor
BY Damon Martin • August 17, 2015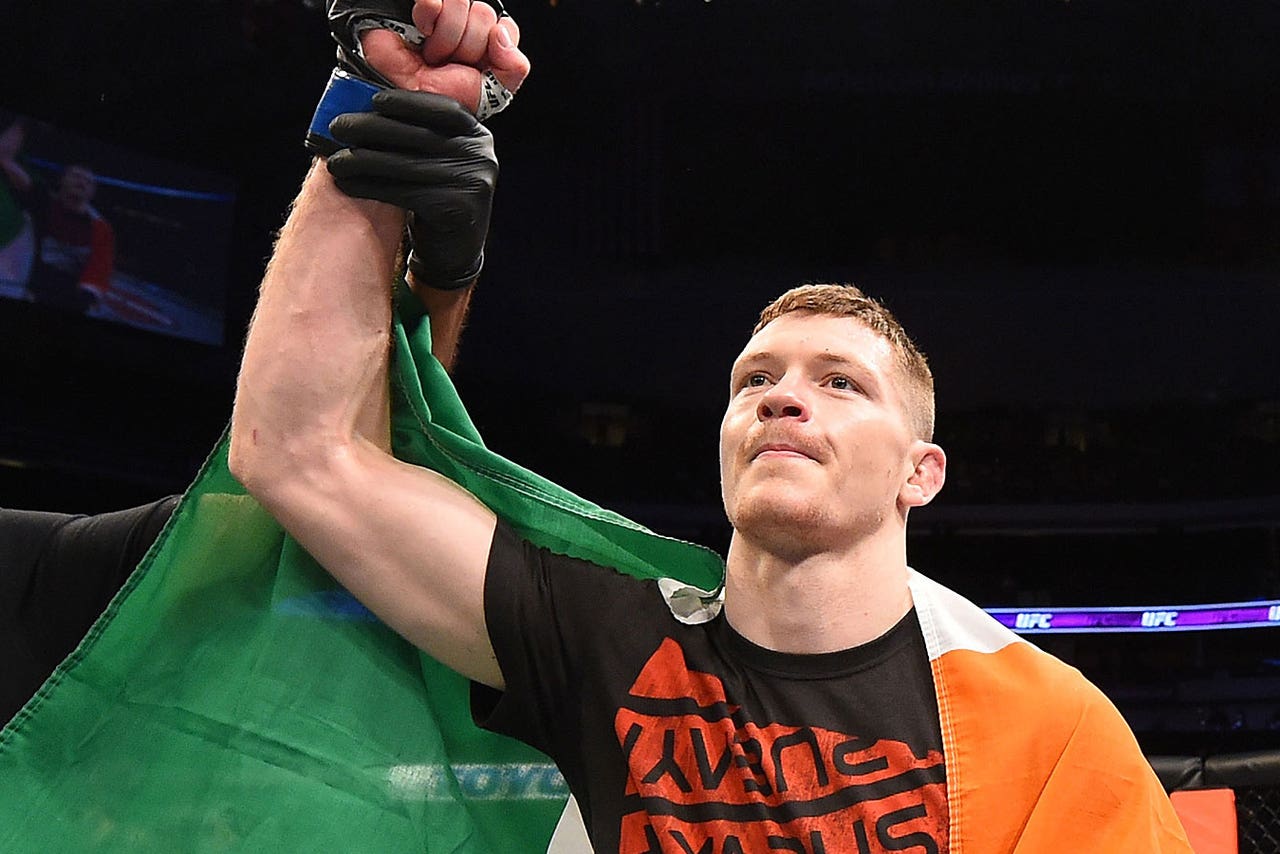 When Irish lightweight Joseph Duffy joined the UFC roster earlier this year there was no escaping the label of being the last fighter to defeat Conor McGregor.
Despite the win happening five years ago, Duffy heard a non-stop string of questions about McGregor ahead of his debut and even though he beat the outspoken interim featherweight champion, it still sounded like he was somehow in his shadow because that fight was all anybody could talk about.
Duffy won his inaugural UFC fight in just under two minutes and then topped that performance with a submission victory over Ivan Jorge in the first round of his last bout in Scotland this past July.
The two wins earned Duffy a spot on the upcoming UFC Fight Night card in Dublin, Ireland, but he won't be playing second fiddle to McGregor on that show because he's headlining in the main event against Dustin Poirier.
Of course there are far worse ways to come to notoriety than beating a popular superstar, but Duffy is excited to make his own mark in the UFC and end his current label as 'the guy who beat Conor McGregor'.
"I think the first fight gave people a look at what I can do but there were still questions. The second fight went in a different fashion, obviously with the submission it made people kind of sit up and take note. I think I'm starting to break away from that title," Duffy told FOX Sports recently.
"Obviously, it's important to go in and get a victory on October 24."
To do that, Duffy will have to get past Poirier in a five-round main event in only his third bout in the UFC. Unlike his fellow countryman McGregor, who embraced the spotlight the moment he arrived, Duffy is a much more soft-spoken fighter without a wicked tongue to help get him attention.
Duffy is starting to settle into the spotlight more and more with each passing day and with his headlining spot in Dublin in October, he'll have the chance to grow even larger as the bulk of the attention in the fight will focus on him.
"It's not for everyone. But for me this kind of stuff, it's just part of the journey," Duffy said. "This is a part of our job, it's not just about fighting anymore. The media obligations and that kind of stuff is stuff we've got to get used to. The more we do it, the more we become comfortable with it and without the fans, we wouldn't have a sport and these things allow us to interact with fans."
What Duffy wants to speak the loudest for him are performances and five rounds against a lightweight like Poirier is the perfect showcase to prove he deserves all the attention that's being laid at his doorstep after only two UFC fights.
Both fighters have been extremely impressive lately with Poirier mimicking Duffy's lightning-fast first-round finishes in his last two bouts as well. It makes for a powder keg of excitement when Duffy and Poirier finally square off in October.
"Our performances have kind of been a mirror image really," Duffy said. "He's got a similar game to mine -- he's got that knockout power and a very good ground game as well. It just makes for an exciting fight. We don't know how it's going to go but it could be finished standing or on the ground."
Duffy isn't going to get angry if the questions about his win over McGregor come up again in the lead up to this main event because it's impossible to ignore the fact that Poirier also faced him three fights ago. Unlike Duffy, however, Poirier came up short and lost to the Irish featherweight by TKO in the first round.
Duffy isn't trying to out-perform the win, but instead he wants to do something so special that everyone in attendance in Ireland and the rest of the world watching at home realizes this is a lightweight worth paying attention to and he's more than just the last guy to take out Conor McGregor.
"This is my opportunity to show the world that I am one of the best fighters in the division," Duffy said. "I'm very grateful for that opportunity."
---
---