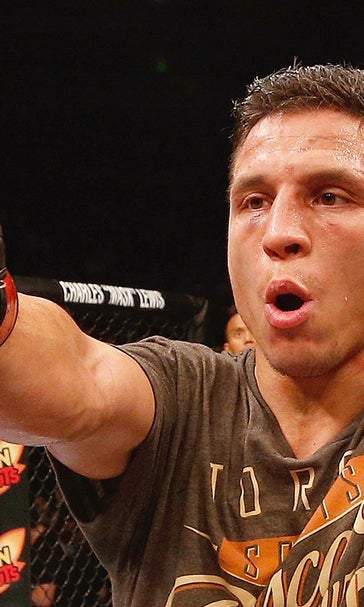 Joseph Benavidez grounds John Moraga for unanimous decision win
May 23, 2015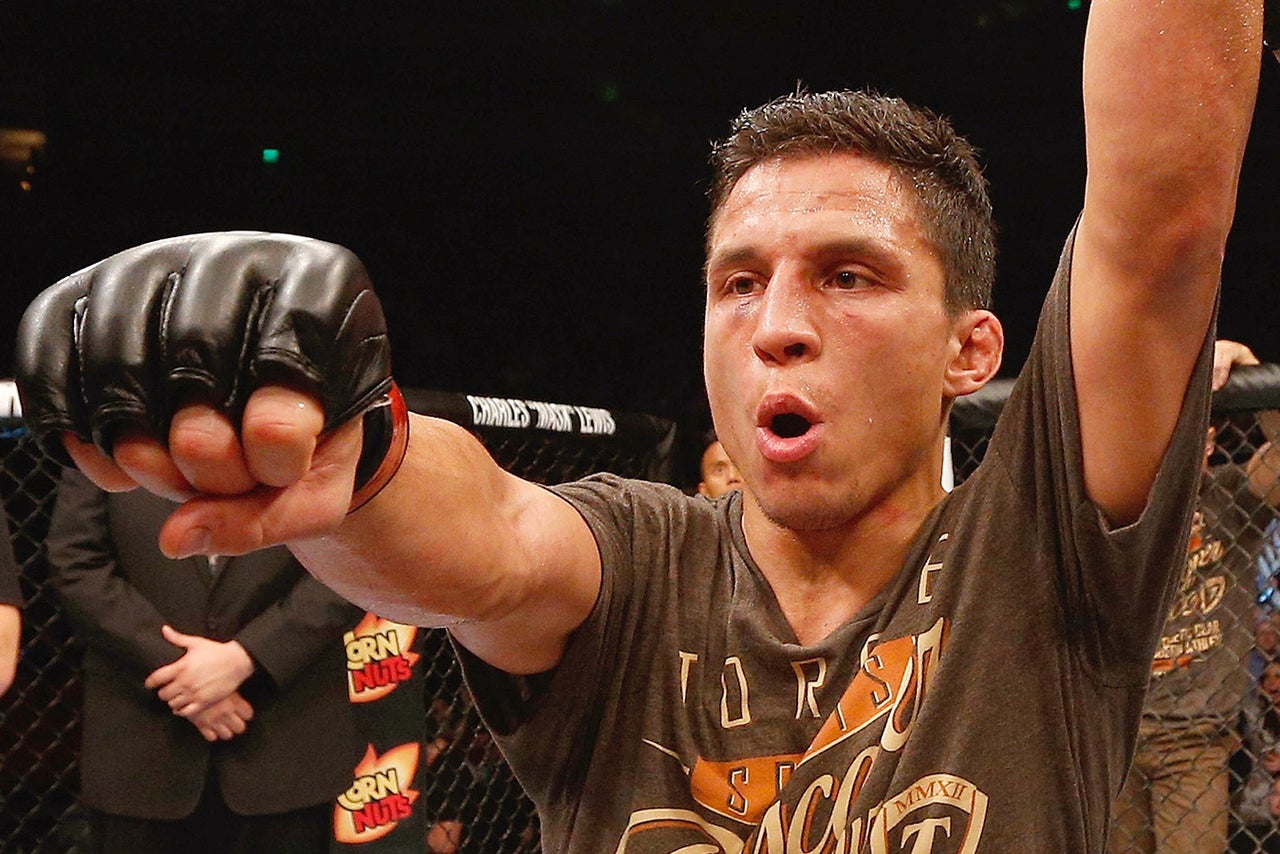 Joseph Benavidez took down another top 10 contender after scoring a unanimous decision victory over John Moraga to kick off UFC 187 on Saturday night.
Benavidez had to battle through all three rounds as Moraga came at him with everything he had, but in the end it still wasn't enough.
Benavidez started the fight like he was shot out of a cannon as he got Moraga to the mat and started to blast away with big heavy punches. The pace finally slowed before the fighters worked their way back to the feet, where Moraga launched Benavidez in the air with a beautiful suplex. But for all the effort he put forth, the Team Alpha Male fighter was down for just a split second.
Moraga looked good early in round two, but Benavidez eventually dragged him to the mat where he maintained top control for essentially the last three minutes.
With the scorecards likely in Benavidez's favor through two rounds, Moraga came out guns blazing in round three looking for the knockout. Moraga tagged him with a few shots before Benavidez decided to stand in the pocket and wing punches in a wild exchange.
Finally with just over two minutes to go in the fight, Benavidez caught Moraga's leg and put him down on the ground again, which sealed the decision for the No. 2 ranked fighter at 125 pounds.
The win moves Benavidez to 3-0 in his last three fights while he continues to knock off flyweights in his pursuit of another shot at champion Demetrious Johnson. 
---
---