Ultimate Fighting Championship
Ultimate Fighting Championship
Jose Aldo on why he hit Chad Mendes with two punches after first-round bell
Published
Oct. 26, 2014 4:01 a.m. ET

One of the best fights of the year was nearly tarnished. Some would argue that it absolutely was.
Jose Aldo beat Chad Mendes by unanimous decision (49-46, 49-46, 49-46) to retain his UFC featherweight title at UFC 179 on Saturday night in Rio de Janeiro, but it didn't come entirely without controversy. Aldo dropped Mendes with a combination after the first-round bell and it arguably could have affected Mendes' performance the rest of the fight.
Both Aldo and referee Marc Goddard both said afterward that they could not hear the sound of the bell, because it was so loud inside Ginasio do Maracanazinho. Aldo was not penalized at all for the rules infraction.
"I had no way to hear it," Aldo told FOX Sports' Ariel Helwani on the post-fight show. "I was just going forward, waiting for the judge to stop the fight. I was just going forward, doing my thing."
Goddard tweeted that at certain points of the night he could not even hear the 10-second warnings. In Aldo's defense, the punches did not seem to be intentional.
UFC president Dana White concurred. He didn't know Aldo landed after the bell until he saw tweets on his phone.
"I don't think he heard it," White told Helwani. "I didn't hear it. I didn't know until after. My phone started blowing up, people were going crazy that were watching on TV, saying how dirty that was, he got hit with two punches after. It was so loud inside this arena, you couldn't hear anything."
Mendes looked to be nearly finished after those two punches, but he recovered well in the second round, which was extremely close. The bout remained pretty tight throughout, though Aldo won four out of five rounds. Mendes did not complain at all about being hit after the round following the bout.
"People were going crazy that watched it on TV, but anybody knows that was here live, you couldn't hear," White said. "I didn't hear the bell go off."
Perhaps this is something the UFC or the Brazilian athletic commission can address in the future. If Mendes was not able to continue after that sequence, one of the top fights of 2014 would have never even developed.
---
---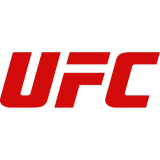 Get more from Ultimate Fighting Championship
Follow your favorites to get information about games, news and more
---