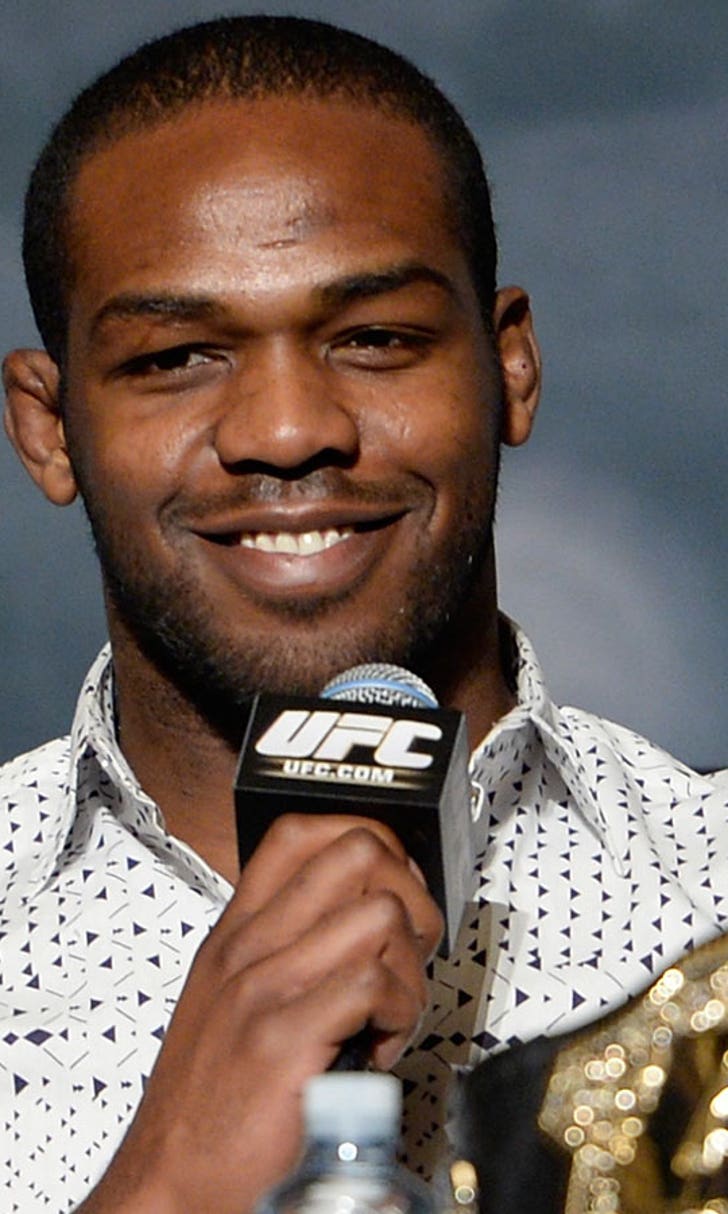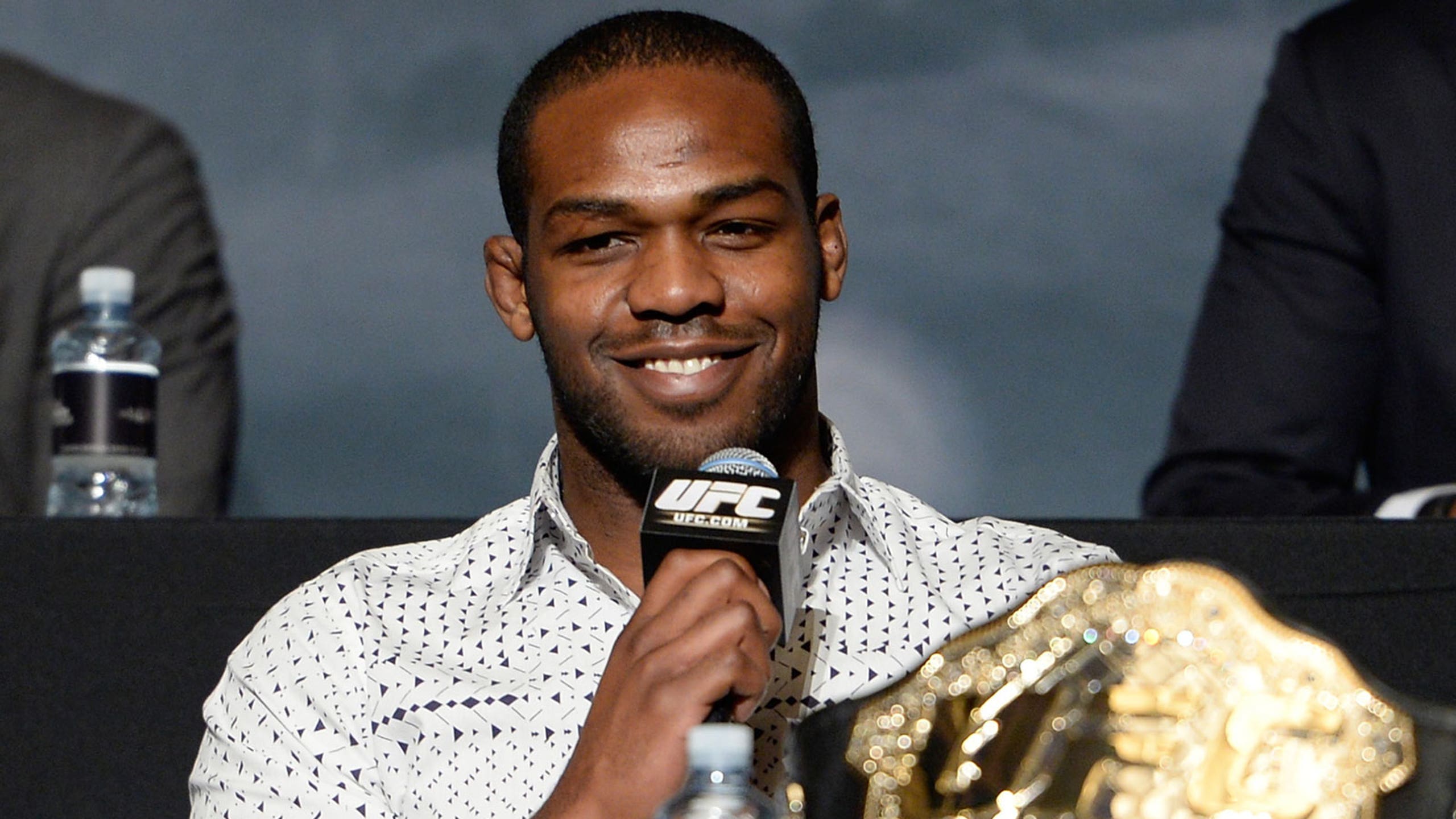 Jon Jones on potential move to heavyweight: 'I could be better'
BY foxsports • November 20, 2014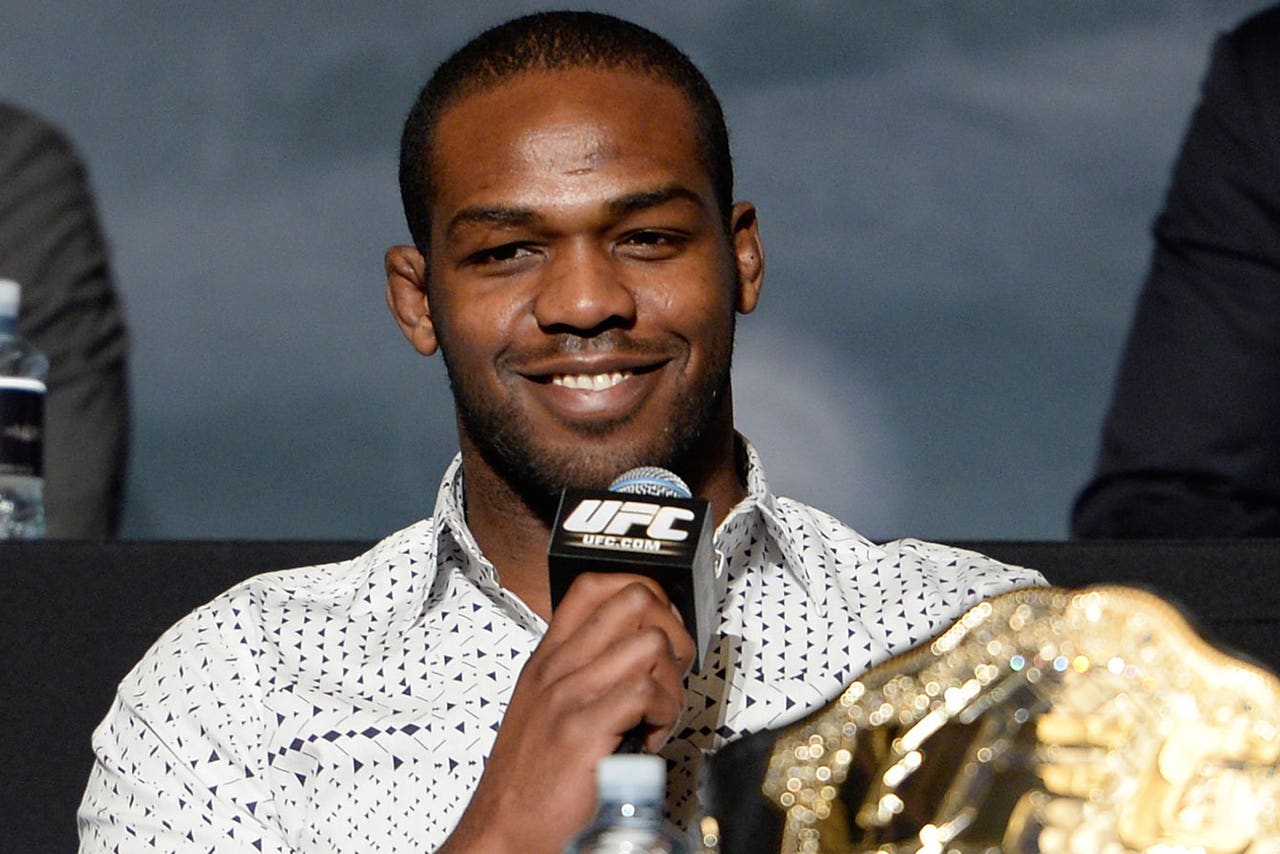 While most champions will spit some cliché like "taking it one fight at a time," Jon Jones has a plan for his career and is open to talking about it.
The way Jones sees it, if (when, in his mind) he beats Daniel Cormier and Alexander Gustafsson, it will cement the UFC light heavyweight champion's legacy as the best pound-for-pound fighter in MMA history. Then, Jones will begin taking superfights and potentially move up to heavyweight to challenge for the title there.
Jones, 27, thinks by then heavyweight could end up being his most natural weight class.
"I could be better, possibly," he said Monday after the UFC's The Time Is Now event in Las Vegas. "To not starve myself during training camp, but to eat more throughout my training camp, I would have more fuel, more energy. For sure. It would bring out the best. I might finally knock somebody out."
That doesn't mean "Bones" thinks he can step up and face every heavyweight right now. In order to acclimate to the division, Jones figures he'll have to put on pounds of muscle. Right now, he walks around at 230 without eating healthy or training hard. If he's at heavyweight, Jones would want to be in his best possible shape at 235 or 240, which means changing his diet to eat more and do more lifting.
"I would like to compete at 235," Jones said. "At 235, I'm confident in myself against any of those guys -- 235 is very athletic. You can still use your abilities: kicking high, being fast, spinning techniques, jumping techniques."
Jones (20-1) thinks he can compete with the heavyweights who are below 240 pounds right now. He'd be open to a fight with current UFC interim heavyweight champion Fabricio Werdum, who weighed 232 on Friday before his bout with Mark Hunt at UFC 180, "any day, all day." But with the heavier guys, like Hunt who cuts to the maximum of 265, Jones isn't so confident.
"There's definitely a lot of heavyweights I know I can beat," Jones said. "There's a lot of heavyweights I know that could give me a hell of a run or possibly beat me. I keep it real. I'm smaller than these guys."
Of course, the topic of current heavyweight champion Cain Velasquez was brought up in the conversation, too. Jones would be interested in that megafight if the situation were correct. And mostly that means dollar signs.
"It would be a hell of a fight," Jones said. "It would be the fight of my life, for sure. That's what it's about, though. … I'd be willing to do that for the right check and for the fans."
Jones still has some serious work to do at light heavyweight, starting with a very game Daniel Cormier in the main event of UFC 182 on Jan. 3 in Las Vegas. Then "Bones" will likely get the winner of Alexander Gustafsson vs. Anthony Johnson, scheduled for the main event of UFC Fight Night on FOX on Jan. 24 in Sweden.
But if he beats those guys? Jones could leave 205 pounds behind for good.
"I've been training against heavyweights for years now," Jones said. "I know how I compete against those guys. I tend to do really good against them. That would be the next chapter."
---
---