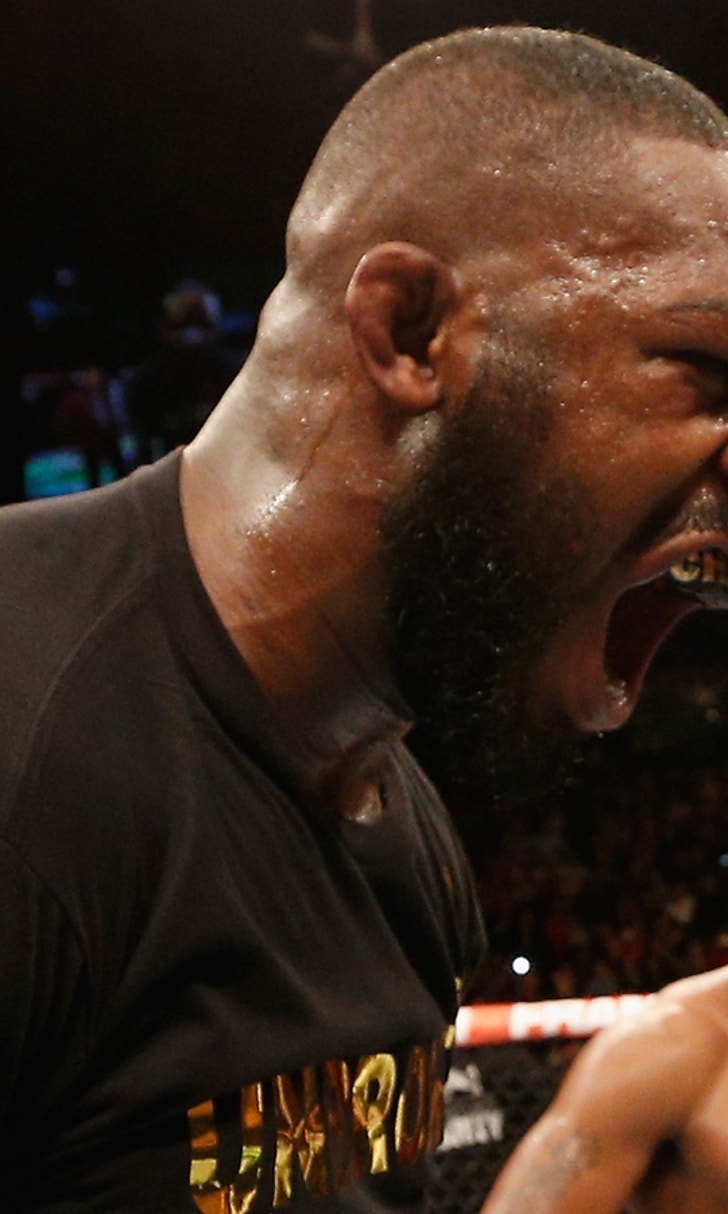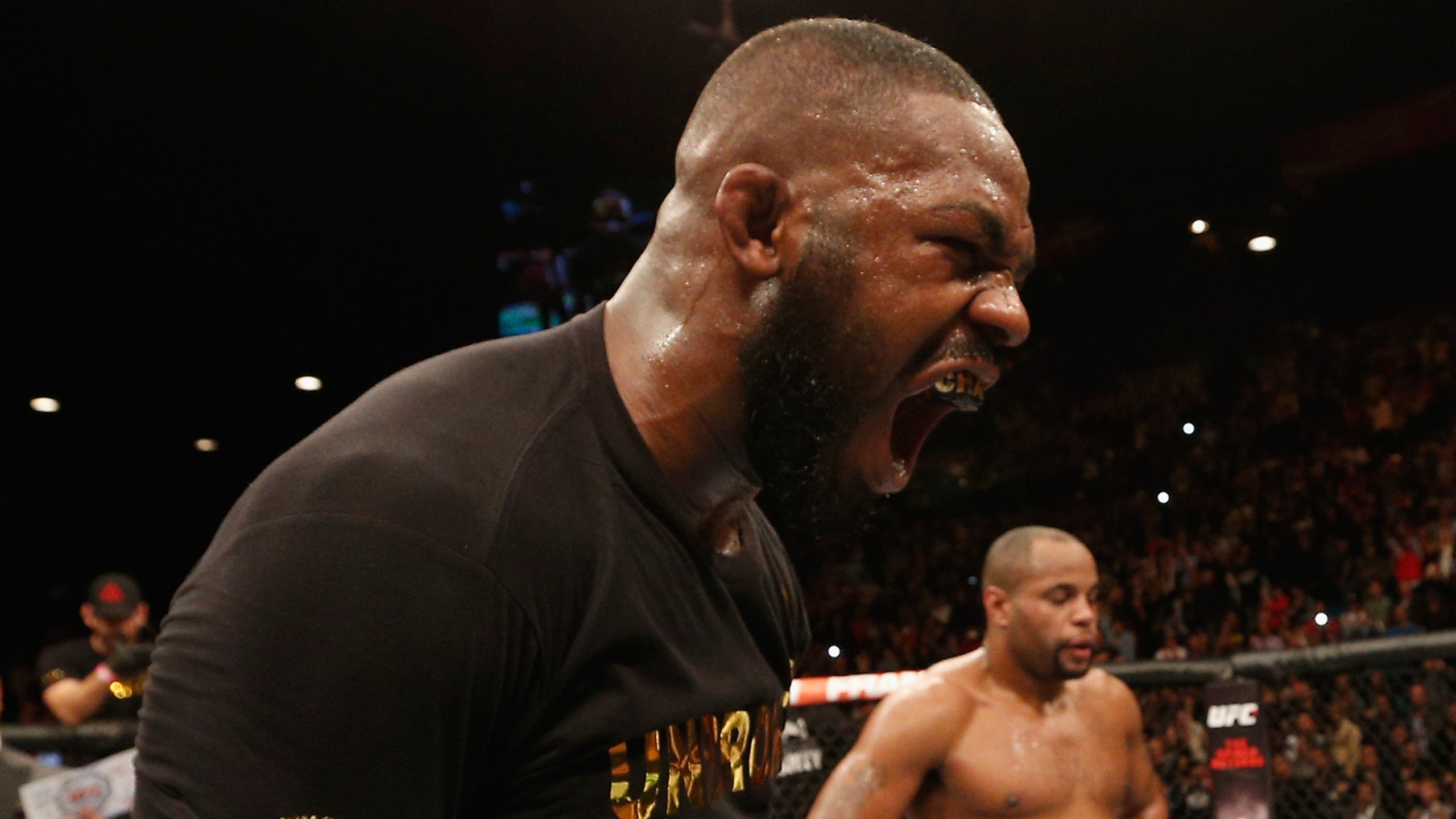 Jon Jones explains why he wouldn't face Daniel Cormier in a grappling match
BY Damon Martin • December 14, 2016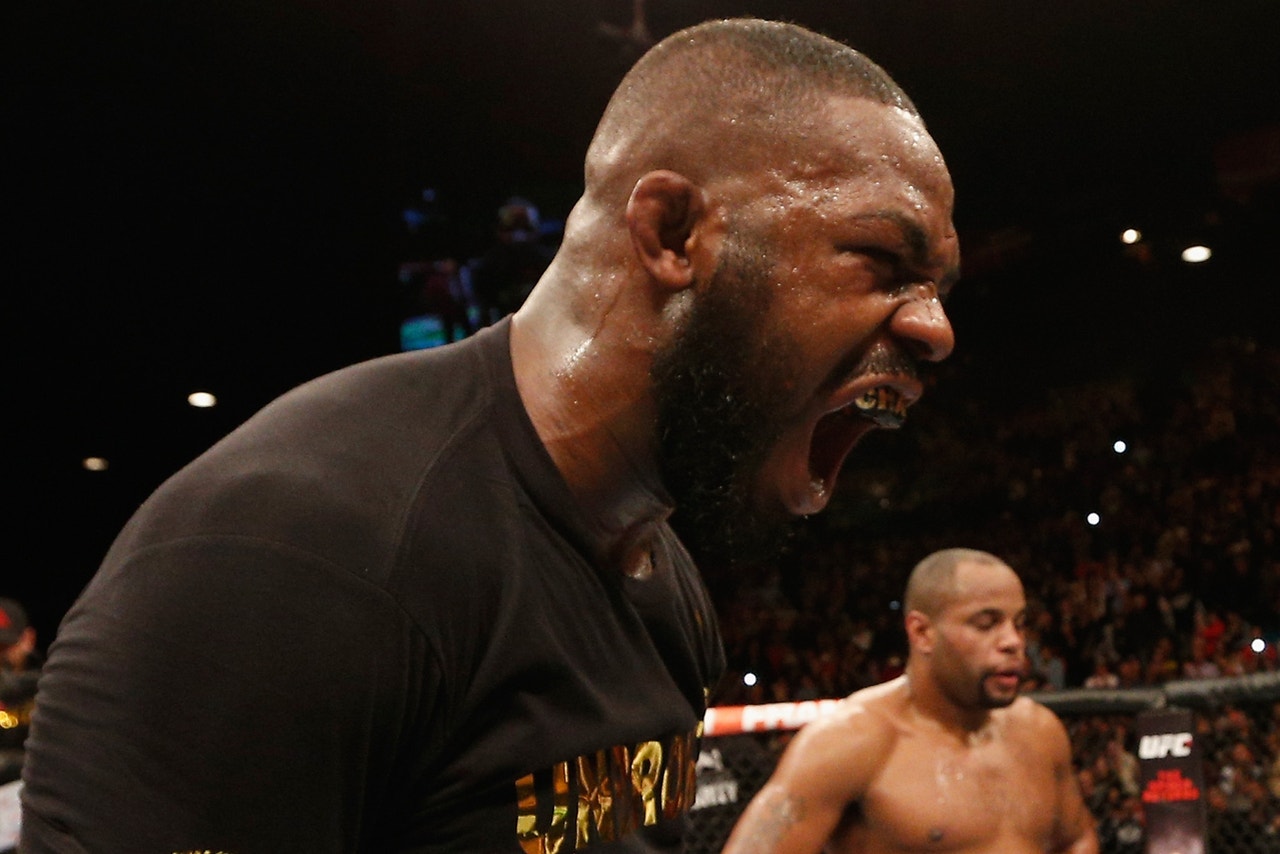 Jon Jones won't be allowed to enter the Octagon again until at least July 2017 due to a suspension handed down form USADA after he failed a drug test leading into his previously scheduled bout against Daniel Cormier at UFC 200.
As much as Jones wants to be the fighter to take back the light heavyweight title from Cormier — a fighter he already defeated in early 2015 — there's no chance to do that until he's eligible to return to action next year.
In the meantime, Jones will fuel his competitive spirit with a grappling match against recently retired UFC legend Dan Henderson at Submission Underground 2 — an event promoted by his former opponent and multi-time title challenger Chael Sonnen.
While Jones can't wait for the chance to get back to mixed martial arts, where he will look to reclaim the belt he never actually lost in competition, the former champion wouldn't want to settle his grudge with Cormier anywhere other than the Octagon.
Cormier is a former two-time Olympian in wrestling, so clearly it would present an interesting challenge for Jones in a grappling match, but he says there's no chance that will ever happen.
"That would be a hell of a match but no I wouldn't want to play with Cormier at all," Jones told FOX Sports on a conference call on Thursday. "Me and Cormier's storyline is so big and important to me. I wouldn't want to give him any false sense of security or anything.
"I just want to kick his ass with my hands and feet and elbows and knees."
Cormier as an opponent for a submission-only match might be off the table for Jones, but the former pound-for-pound king was excited for the opportunity to settle an old debt with Henderson after the two of them were supposed to fight at the ill-fated UFC 151 event in 2012.
The bout and ultimately the entire card were scrapped after Henderson suffered a knee injury in the weeks leading up to the event. Jones then received a mountain of criticism for not accepting a short notice bout against Sonnen when Henderson pulled out of the fight.
Jones says that while UFC 151 is a moment in time that he'll never forget in his career, it wasn't the driving force behind making the matchup with Henderson.
"It didn't really play that much of a part, but it's all a part of the storyline now," Jones said. "Like I said before, I never got to compete against Dan and Dan, he's a guy who's greatly respected.
"I often get people that come up to me with the UFC 151 poster with me and Dan on it and ask me to sign it. So I know it will mean a lot to a lot of fans to be able to see this. I'm excited."
Heading into their fight back in 2012, Jones was a heavy favorite to defeat Henderson but the stakes are a little different in the grappling match taking place on Sunday on FloGrappling.com.
Jones is still favored to win, especially given the size and power advantage he'll enjoy in the bout, but Henderson is a two-time Olympian in Greco Roman wrestling so he's not a novice when it comes to grappling on the mat.
Regardless of Henderson's skill or experience, Jones expects a lot out of himself and anything less than a dominant victory would leave him disappointed.
"It's important for me. I feel like a lot of my fans hold high expectations of me when it comes to inside the Octagon — not so much outside of the Octagon — but I feel like most of my performances are pretty dominant so I don't feel like I have the luxury to not perform in an extremely impressive fashion," Jones said. "So I put pressure on myself and feel pressure from my fans to not only win, but to look great doing it.
"That's what I'm planning to go out there and really dominate the way I've done in mixed martial arts."
Once the bout with Henderson is finished on Sunday night, Jones sounds like he would be interested in taking another grappling match in the future even if it's not against Cormier. In fact, Jones would like to push himself even harder — this time against someone that may make him look like the smaller opponent.
"I'd like to maybe challenge a heavyweight after this to see how I step up against a guy that's much bigger than I am," Jones said. "But no one in particular though. I think it would be a big seller for sure."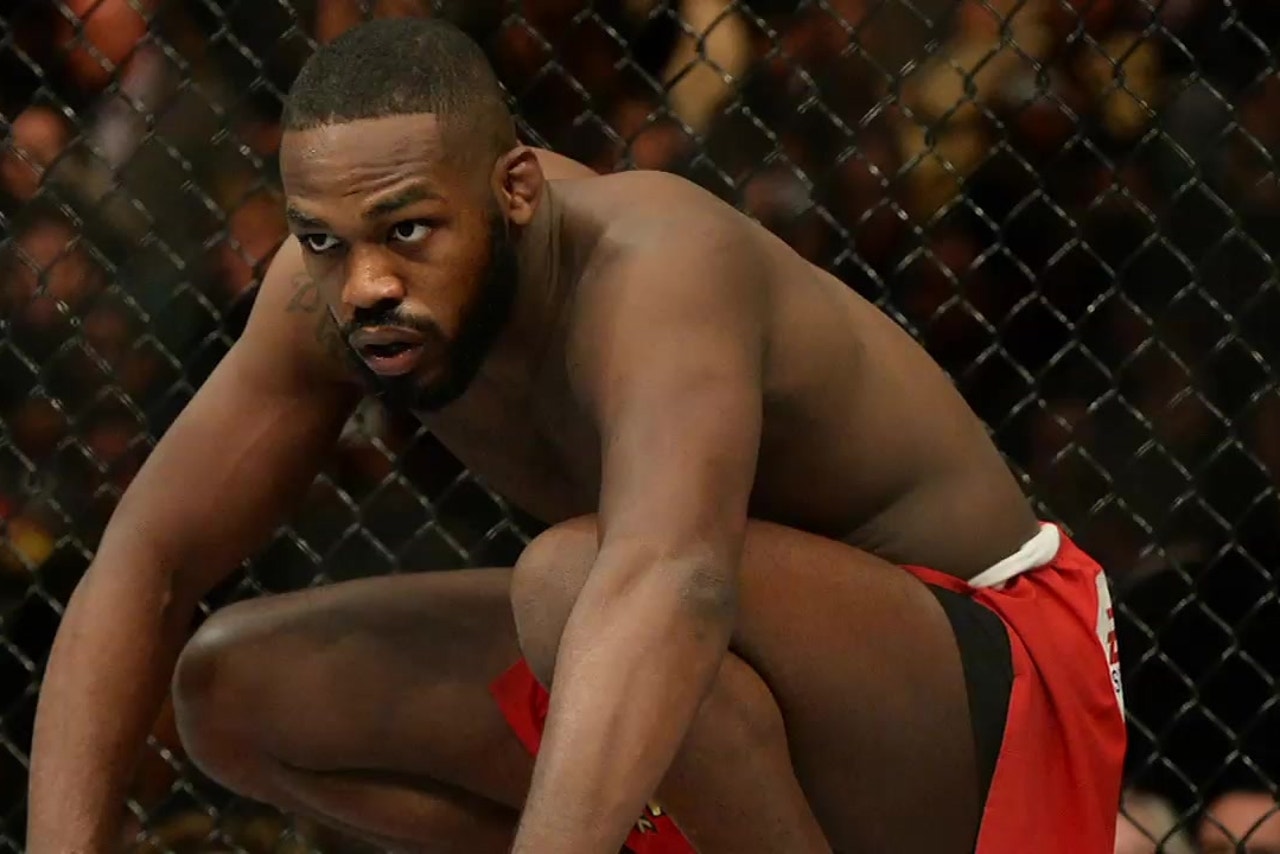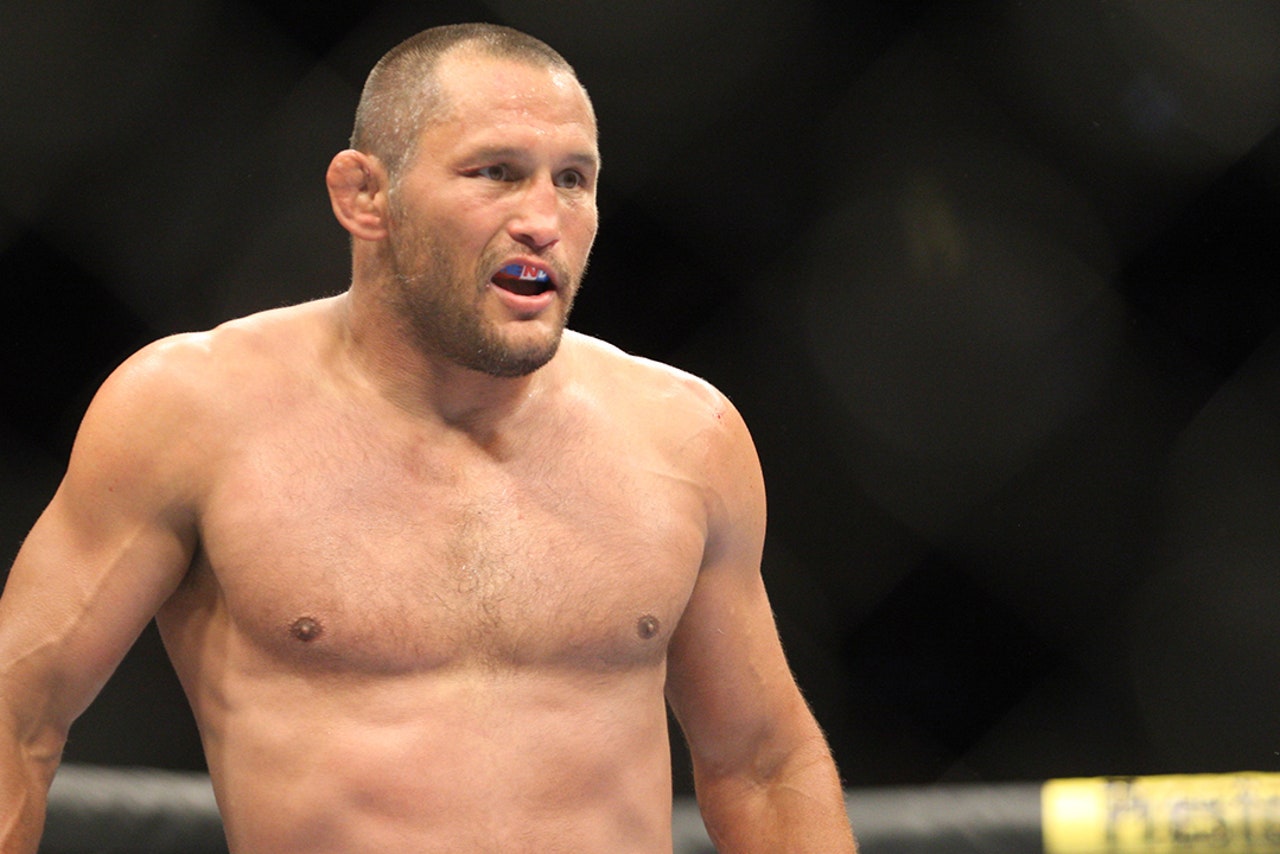 ---
---