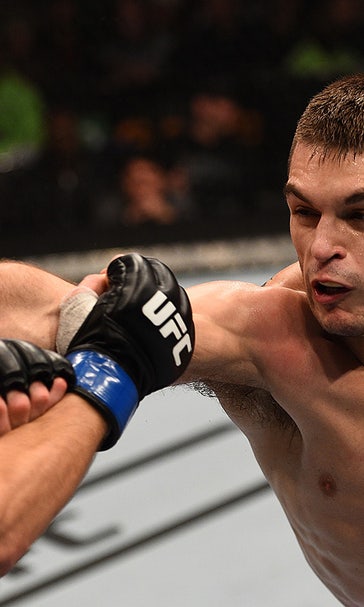 Johnny Case recounts 'Bloodsport' moment from his last UFC fight
November 3, 2015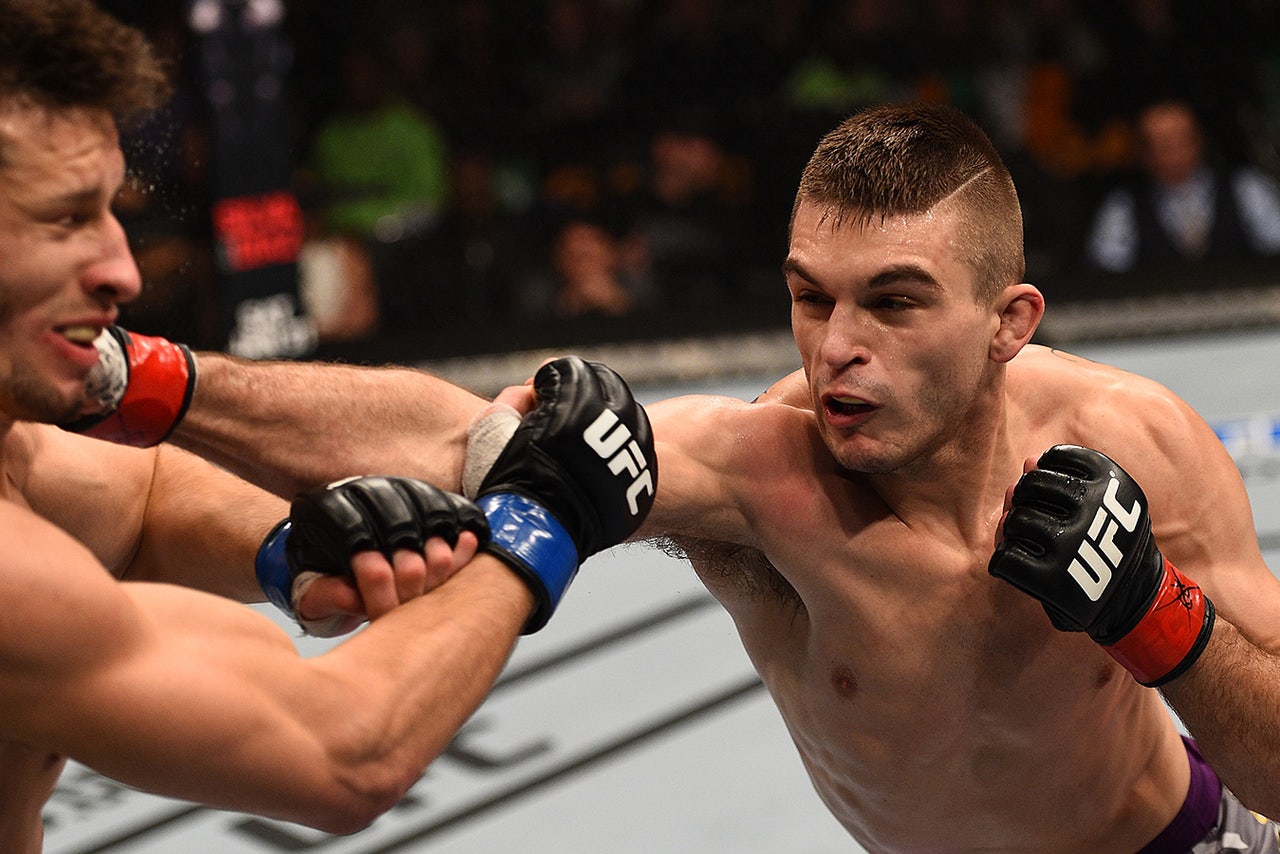 Johnny Case will walk into his fight this weekend in Brazil against Yan Cabral with a perfect 3-0 record, but still with something as he tries to bounce back from nearly being blinded in his last trip to the Octagon after an eye poke left him blurry and fighting off instinct.
The incident went down at UFC 188 when Case was struck with an accidental eye poke from opponent Francisco Trevino that could have likely ended the fight, but the Iowa native soldiered through to a unanimous decision win.
It didn't come without its own set of drawbacks, however, as Case performed for nearly 15 minutes while looking at his opponent with triple vision all while being haunted by thoughts of the last time an eye injury nearly derailed his career.
"After the eye poke, I couldn't see anything. If you've seen the classic movie 'Bloodsport' when he gets that sand thrown in his eyes and he sees like three guys. It was exactly like that," Case told FOX Sports. "I couldn't tell depth perception, I couldn't see at all. Unfortunately I had to eke out a decision in that one but it took a good two or three days before I could even open my eyes.
"That was the same eye that I had the detached retina in. As soon as I got the eye poke, that's where my mind went to. It was like 'I just detached the f**king retina again' and now I'm going to have to go through the surgery and laying face down for two weeks all over."
When Case originally signed with the UFC to step up on short notice to accept a fight, he was given the standard medical evaluation that included an eye exam, which he failed and thus was forced to withdraw from the bout. Only after that exam did Case find out he was suffering from a detached retina that happened months earlier.
Surgery repaired the damage and Case returned to action where he won his first two fights in the UFC with impressive finishes, but the eye poke that happened against Trevino not only kept him from seeing straight the rest of the fight but his heart sunk to the bottom of his stomach while thinking "not again."
"It took me out of the fight," Case said. "It took my mindset out of the fight. Instead of thinking about knocking his a** out, which the fight was going that way, to basically not getting knocked out myself and fighting defensively. Basically just trying to do what I had to do to subdue him and let the clock run out."
Thankfully, after a few days when Case was finally able to open his eyes again, he started to recover and doctors gave him clearance to return to action.
Once he overcame the initial fright that his career might have to hit the pause button with another detached retina, Case finally allowed himself to seethe from the anger that stemmed from his last bout ending in such unimpressive fashion.
While no one could blame the up and coming lightweight from fighting safe to get the win, considering by all accounts he shouldn't have been fighting at all, Case doesn't like to hear those kinds of excuses.
It wasn't the non-stop, action-packed kind of fight he prides himself on and Case promises to make up for his last bout with a much better showing this weekend in Brazil.
"I definitely want to get a finish in exciting fashion whether it's a knockout or a submission." Case said. "I want to get another one of those performance bonuses. I'm going to look for a finish.
"My teammate Myles Jury gave me my purple belt and he said if I submit this black belt then he'll promote me to black belt so that's a little extra motivation. Maybe I can get another repeat like in Japan -- knock him out with punches and then catch him with the choke as he's kind of in and out of consciousness."
Case fights as part of the FS1 UFC Fight Night: Belfort vs. Henderson prelims, which air live on FS1 starting at 8pm ET on Saturday night. 
---
---