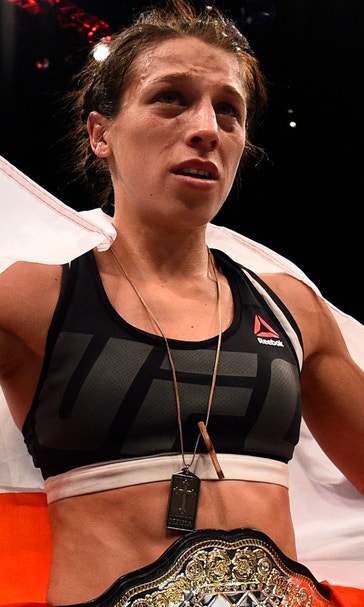 Joanna Jedrzejczyk not concerned about being the 'prettiest' fighter with 'big boobies'
November 15, 2016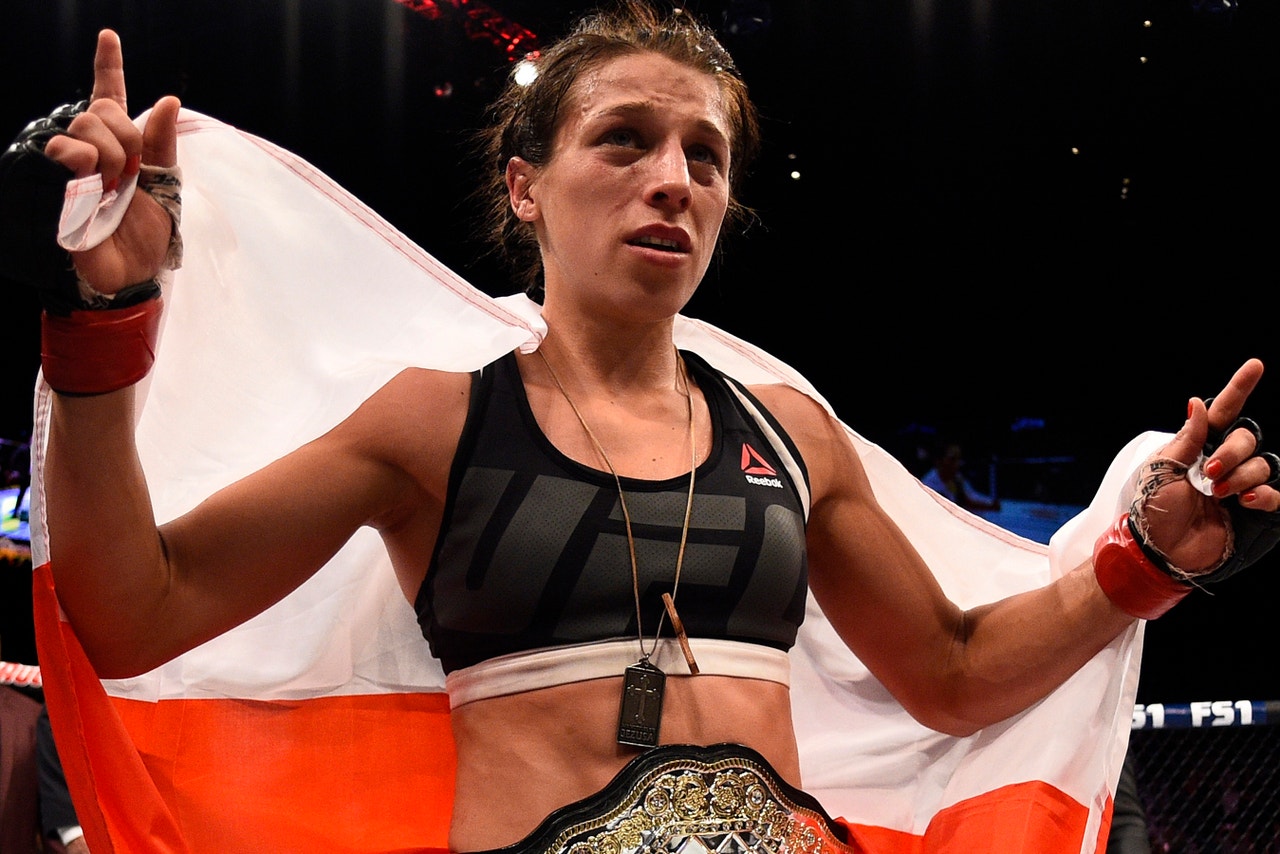 Joanna Jedrzejczyk isn't concerned about vanity as much as she wants to be remembered as the best fighter to ever step into the Octagon.
That's the message the reigning strawwweight champion passed along on Wednesday during a media conference call ahead of her next fight at UFC 205.
Just recently, Jedrzejczyk uprooted her life in Poland to relocate to train with American Top Team in Florida, and it was all done for the purpose of winning her upcoming bout against Karolina Kowalkiewicz and continuing her reign of terror at 115-pounds.
It's clear Jedrzejczyk doesn't really care how people view her from the outside looking in, so long as she's recognized as the best women's fighter on the planet.
"I know I'm not the prettiest one. I'm not having big boobies or I'm not American, but I want people to remember me as the best female fighter, undefeated in MMA and the UFC champion of the world," Jedrzejczyk told FOX Sports on the call.
Jedrzejczyk's response stemmed from a question about her eventual pursuit of a second UFC title, something she teased even before her last fight against Claudia Gadelha.
While the UFC currently only employs two women's divisions at 115-pounds and 135-pounds, it's Jedrzejczyk's dream to one day see a 125-pound weight class added to the organization as well.
It's hard to argue with Jedrzejczyk's logic considering she's stormed through every contender at 115 pounds thus far and if she adds Kowalkiewicz to her resume, the list of challengers starts to shrink even more.
"I was thinking maybe I could fight in March because I want to do two or three fights next year. I want to fight one or two more times in the strawweight division and I would like to fight at 125," Jedrzejczyk said. "The thing is I don't know what's going to happen. I'm working with Perfecting Athletes right now so the weight cuts are very easy, I'm healthy.
"Before, I broke my hand twice and it was not good for me and I had to take a longer break, but now I'm feeling great. I'm ready to go."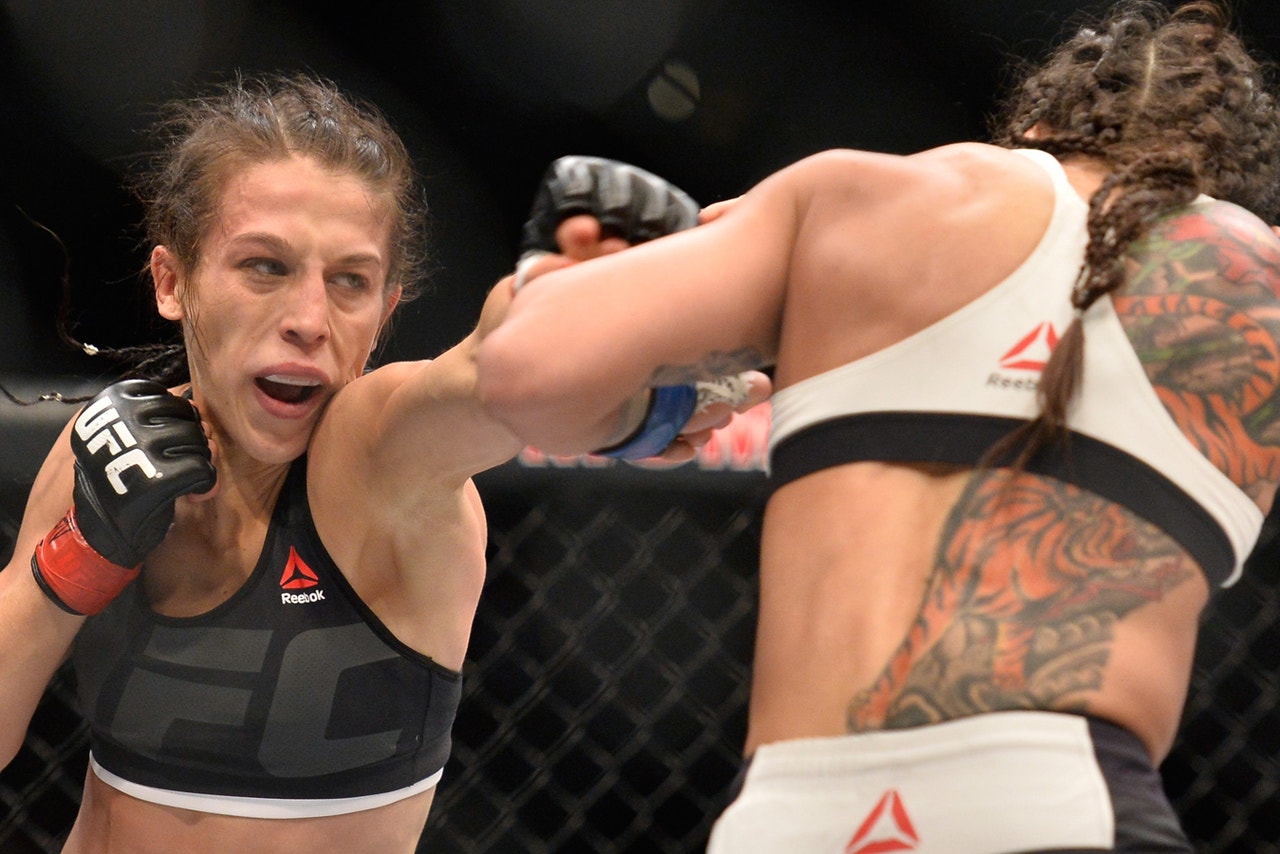 As much confidence as Jedrzejczyk exudes, she's also quick to point out that she's absolutely not looking past Kowalkiewicz as if she's just a speed bump on her road to greatness.
Part of the reason why Jedrzejczyk moved from Poland to Florida was to ensure that she was getting the best possible training to prepare her for a showdown with Kowalkiewicz, who is also undefeated with a perfect 3-0 mark in the UFC.
"People said so many times that there is nobody who can take this belt away from me, but it isn't true. I'm trying to stay humble," Jedrzejczyk said. "This camp was even harder than before the fight with Claudia Gadelha. Definitely, I'm focused, I keep my eyes open and I'm training very hard because there's lots of talent in this division.
"So definitely this fight with Karolina is a big challenge for me but I will win this fight and you're going to be surprised how I am going to win this fight."
Of course, Jedrzejcyzk believes she's going to win the fight with Kowalkiewicz and move onto another challenge in 2017, where she hopes to compete at least two or three times.
At just 29, Jedrzejczyk still has a lot of time left in this sport before she calls it a career, but the Polish champion isn't ignoring the writing on the wall that she could leave an indelible mark on mixed martial arts when she's finished.
"I want to be a legend. I want people to talk about me in five, 10 years, 20 years, that I was one of the best female MMA fighters, that I was one of the best UFC champions in the world back in the day. This is what I want. I just want to retire as an undefeated champion. This is my goal. This is my dream, and I want to make this dream become life."
---
---