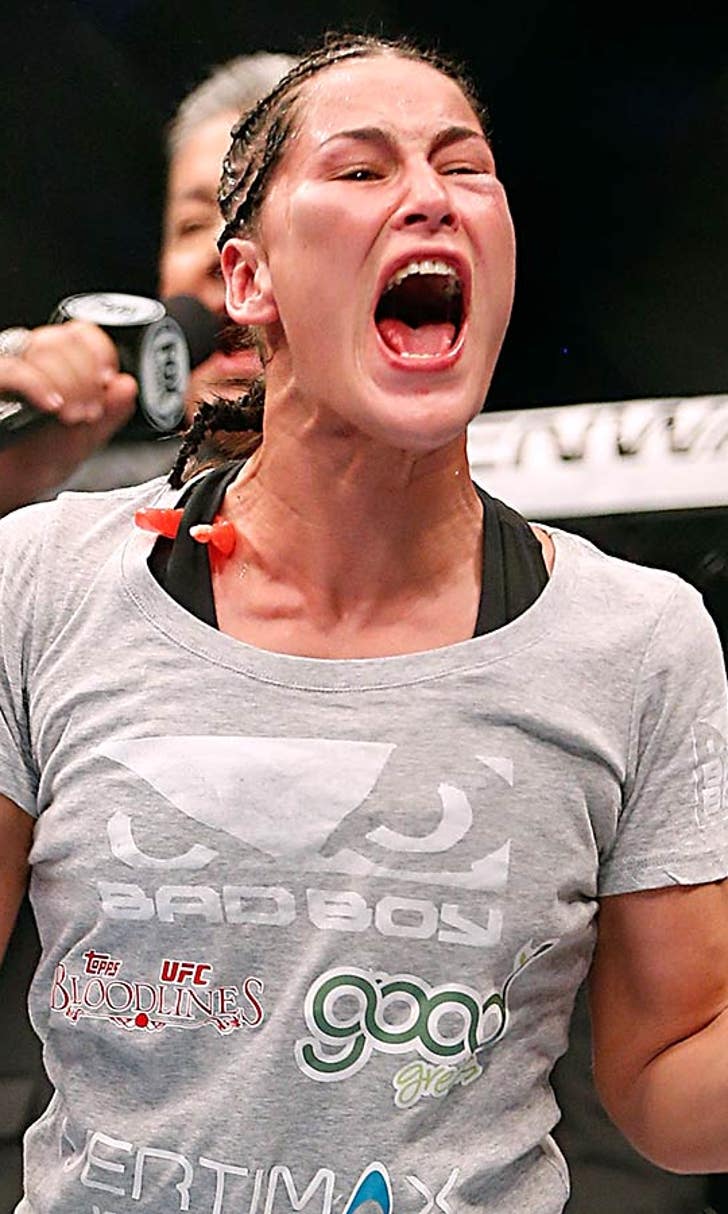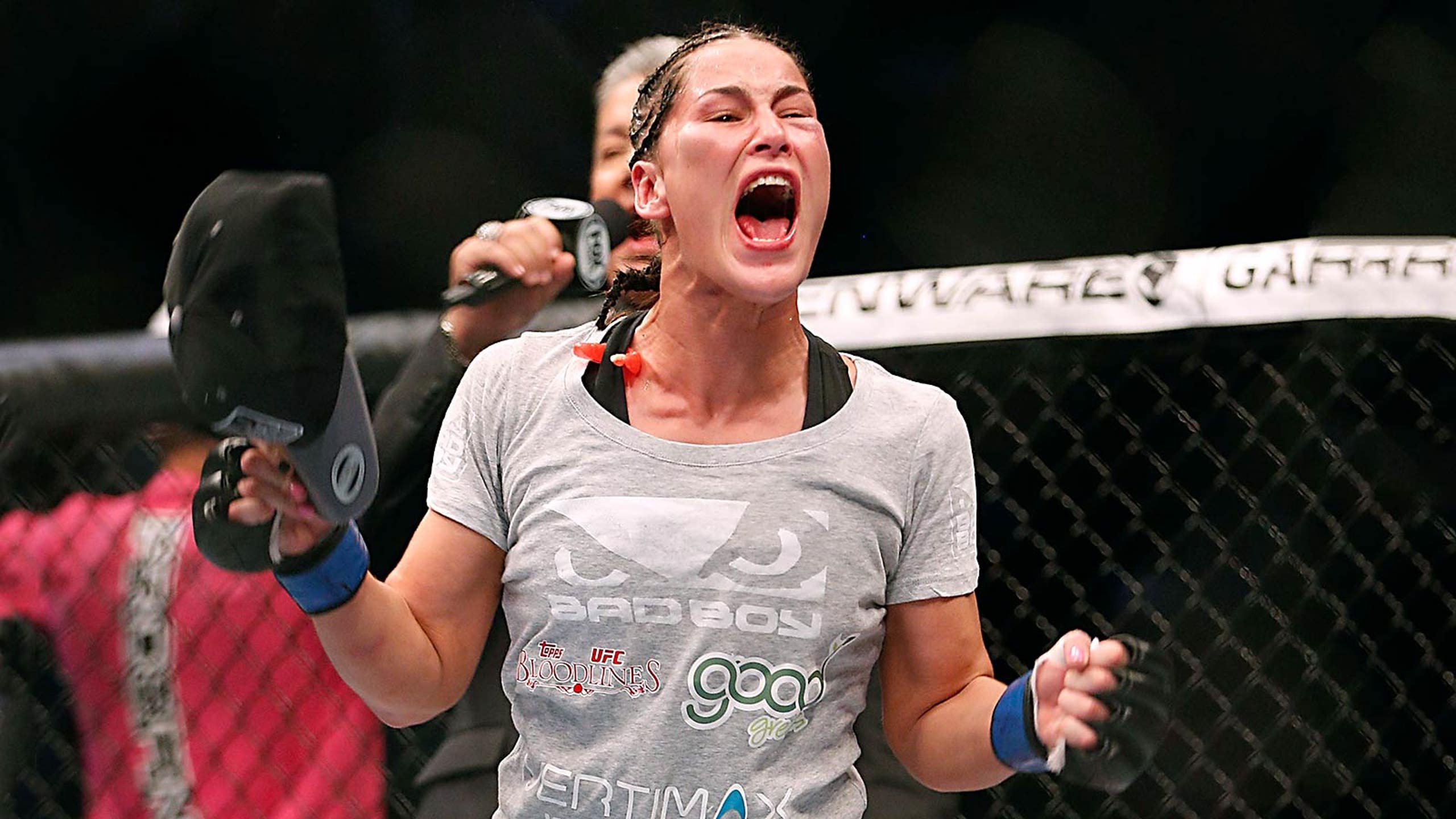 Jessica Eye's biggest battle will happen far away from UFC 170
BY Damon Martin • February 20, 2014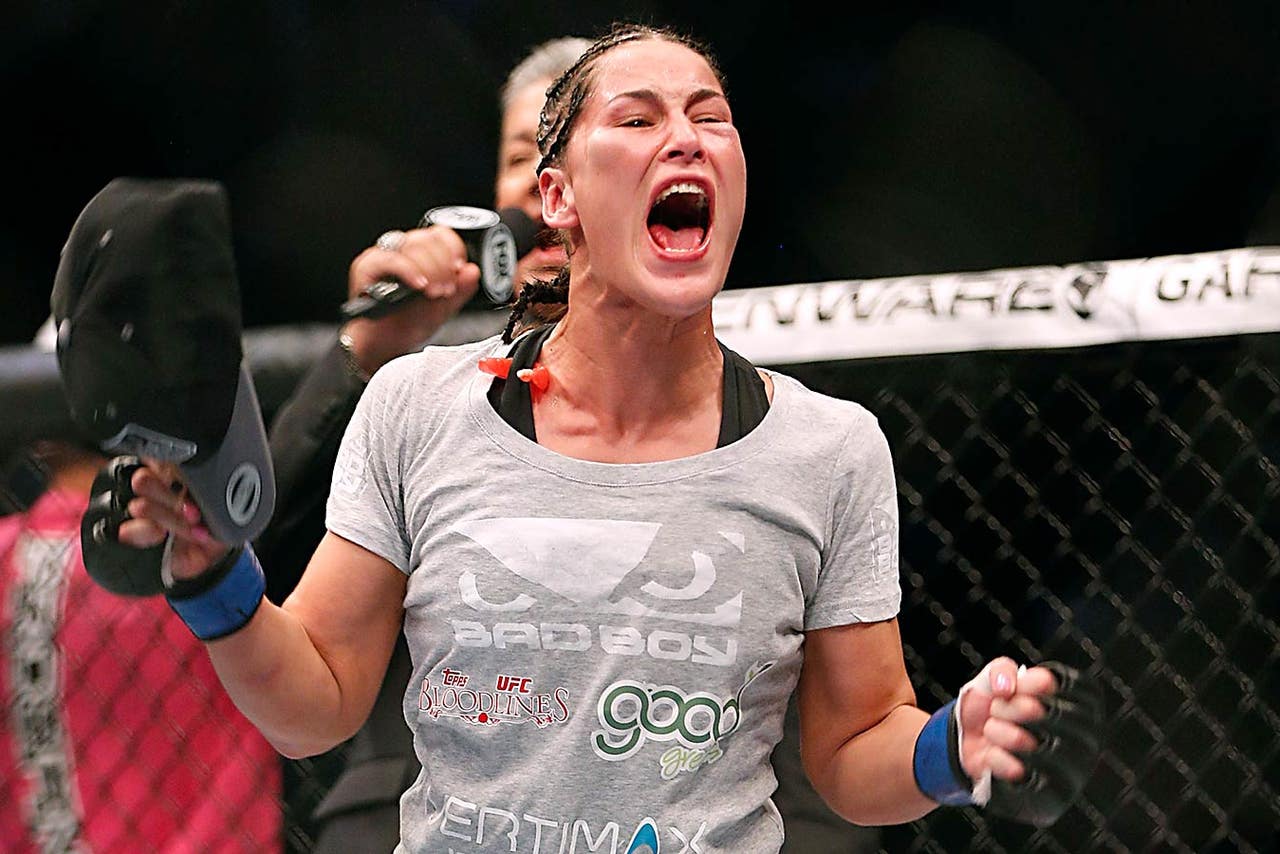 Some fights are bigger than anything that takes place in the UFC.
In the case of women's bantamweight competitor Jessica Eye the battle she's been watching for the past few months doesn't even compare to what she's about to do on Saturday night when she faces Alexis Davis at UFC 170.
Randy Eye, Jessica's father, was diagnosed with brain cancer late last year and soon after had a baseball-sized tumor removed from his head.  He was later told he had glioblastoma, a particularly aggressive form of cancer and according to doctors the disease is terminal.
So for the past few weeks as Jessica got ready for her UFC bout, her dad was tacking his own war in a hospital room going through chemotherapy and radiation to fight back the cancer attacking his body.  There's no easy way to deal with a parent going through something like that, and Jessica isn't different from anybody else just because she's a UFC fighter.
Some days she cries.  Others she gets angry.  No matter what, she's always strong for her father.  The real therapy has come through her continued support from the MMA community because in every interview or social interaction she has, when her father's fight comes up, it gives her a chance to talk about it, deal with it, and face the battle head on.
"It's been awesome.  It gives me a chance to talk about it and deal with it," Eye told FOX Sports. "I'm not trying to act like it doesn't exist, which sometimes that might be like my defense mechanism, and that usually ends up causing me to have an emotional explosion."
Going through this kind of treatment isn't easy and Eye has seen first hand the ups and downs her father deals with on a daily basis.  For most of her adult life, Eye has been a fighter and it's easy to see an opponent standing in front of her, a target she can aim for, and then it's just about being better in the cage or ring that night.
Cancer is a different kind of animal all together.  She can't punch or kick her way through this.   She can't put a scowl on her face and determination in her fists to get a win.  This is a fight that has to be fought in an entirely different way, and there are days where the light at the end of the tunnel appears to be a train barreling down the tracks, bearing down on her entire family.
"For the first half of it, especially when it first happened, it was super, super hard," Eye admitted.  "He got really, really sick and we would have actually been done with chemo and radiation had he not gotten meningitis as well as staph infection right after the surgery so that kind of pushed everything back, which kind of put it more into my camp, but it also brought me and my dad back really close together."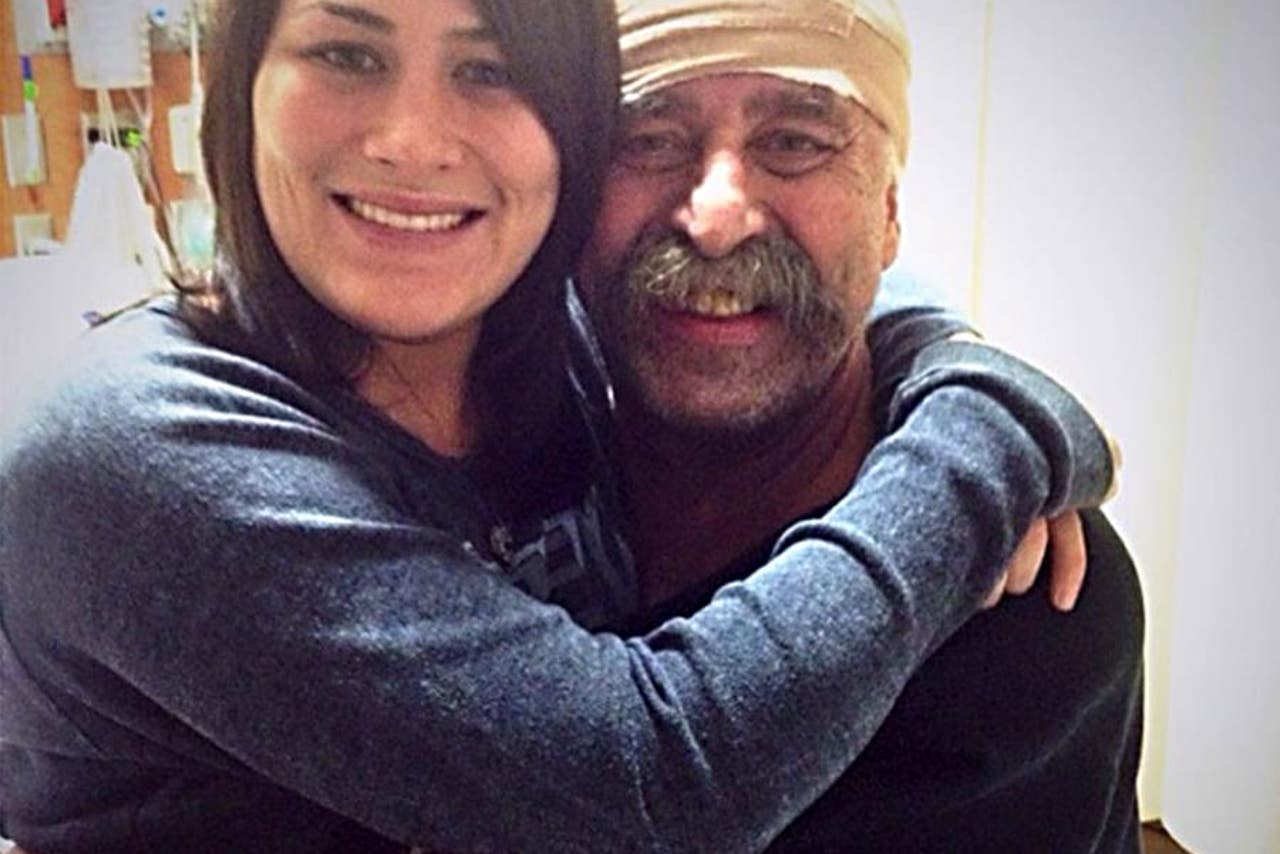 Jessica Eye and her dad Randy 
Now some might wonder how it is that Eye can go through an entire fight camp to prepare for a showdown against the No. 3 ranked women's fighter in the world and actually concentrate on training while her father sits in a hospital bed just miles away going through treatment after treatment in a life or death situation.
It was actually her father who refused to let Jessica sit by his bedside, day in and day out, because he wants to see his daughter live her dreams.  The best medicine for Randy Eye is proudly watching his baby girl fighting in the UFC.  So Jessica and her dad decided to go through a rigorous camp together getting ready for the battle ahead.
And if there's one thing the Eye family knows - it's how to fight.
"We're both fighting.  We've really had a six-week camp together.  We both really motivated each other and it's been kind of neat," Eye said. "The first four weeks I was there every day and this is the first week I stepped back and I didn't go at all and it was kind of hard not to be there.  It was weird not to be there and be there with my dad. 
"My dad would be pissed if I didn't continue on.  Like the first and foremost thing after all this went down, he said 'Jessica, don't you dare let this battle stop you from doing what I want to see you do'.  In all reality this is not the time to stop, this is the time to push even harder so my father can see me succeed at the highest level and be proud of me."
Eye traveled to Las Vegas this week for her matchup with Davis on Saturday night, and her dad will certainly be back home in Cleveland watching his daughter ply her craft.  It's impossible to measure something like motivation, but Eye has it in spades because if her dad's dreams are to see his daughter succeed, she's damn sure going to make certain he witnesses every last triumph.
"I'll keep working at it until I have that title around my waist," Eye said. "Believe me, my father will stay around until I get it, he's fighting super hard."
---
---