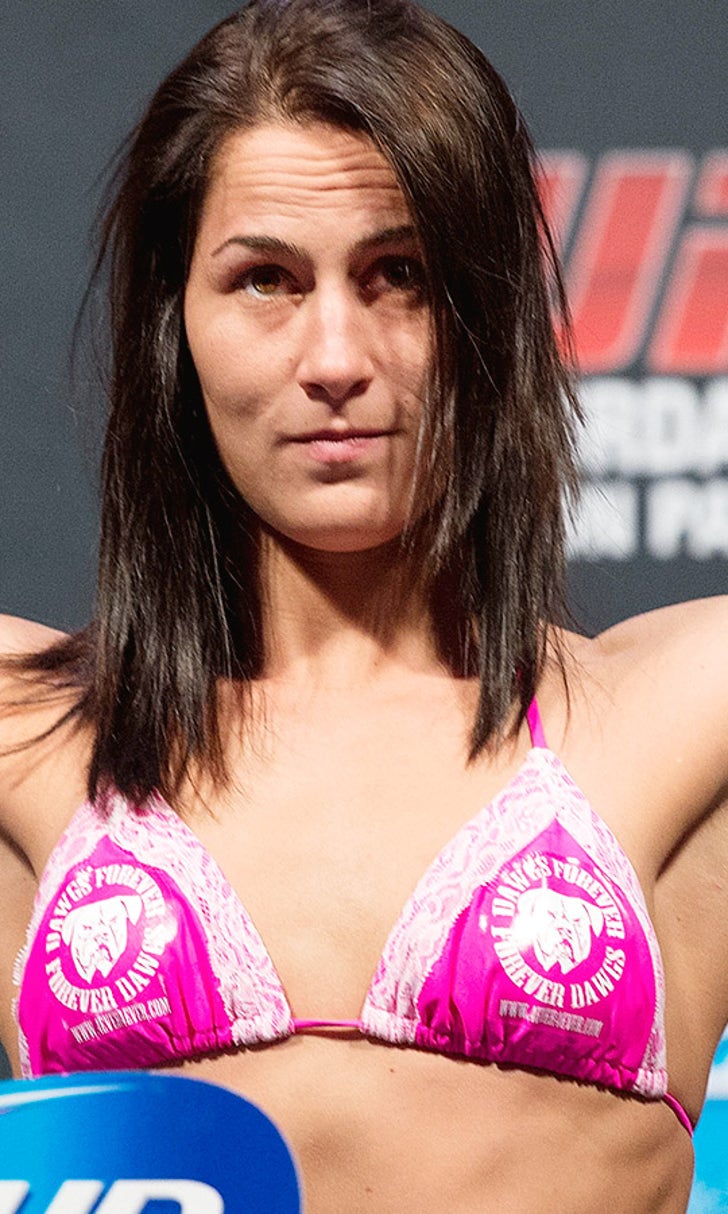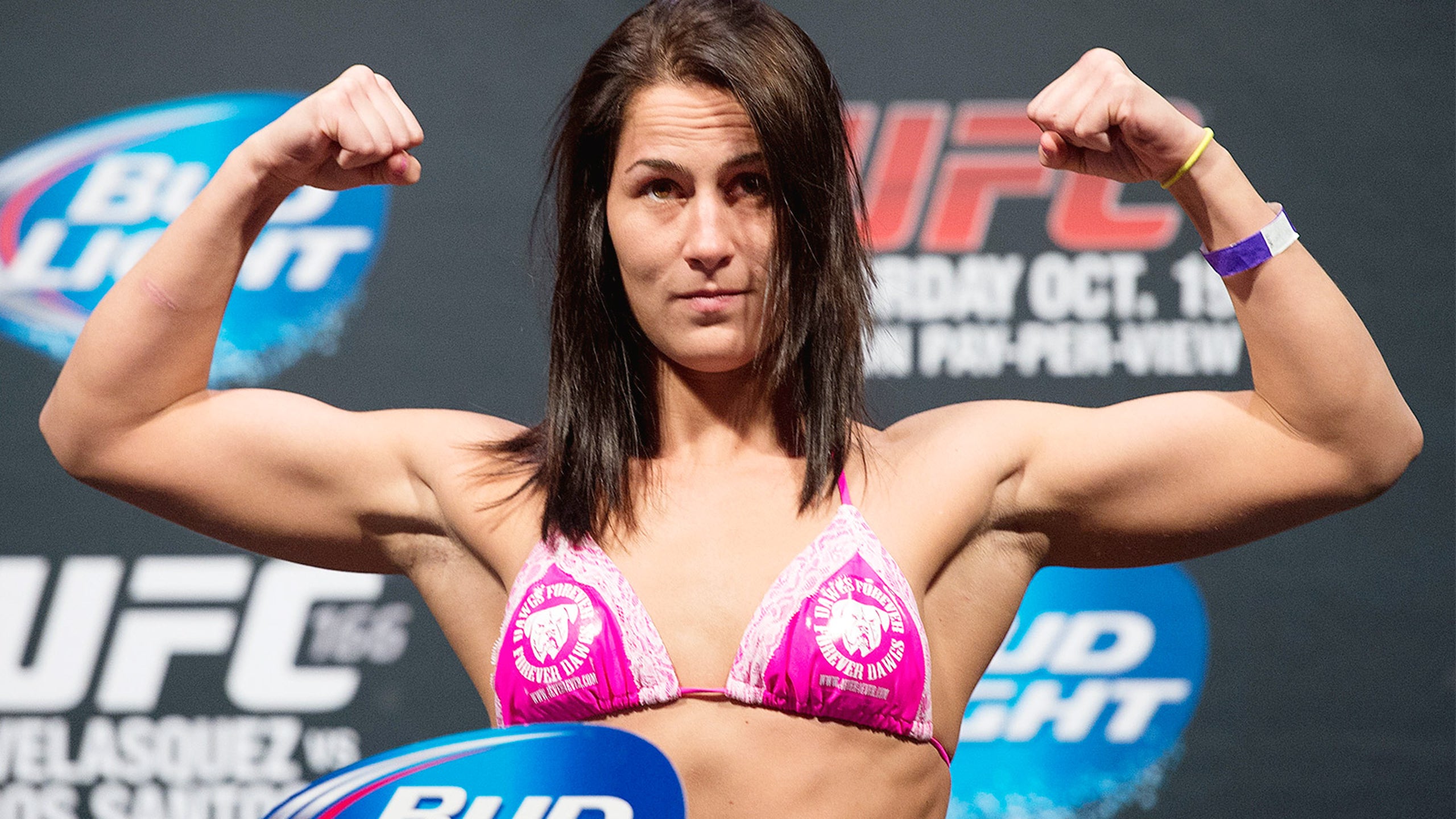 Jessica Eye tests positive for banned substance, win at UFC 166 overturned
BY Damon Martin • February 3, 2014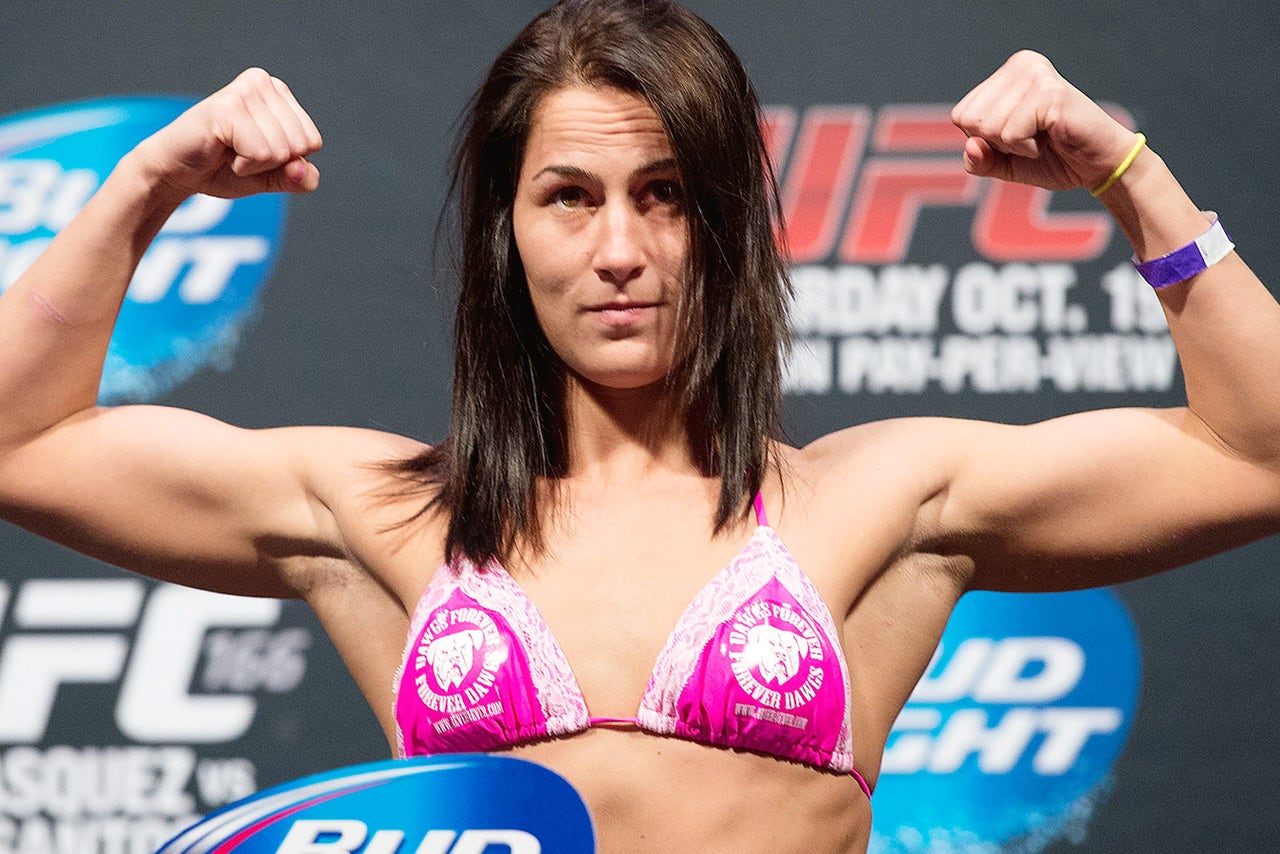 The fight between Jessica Eye and Sarah Kaufman from UFC 166 in Houston in October 2013 has been overturned and ruled a no decision by the Texas Department of Licensing and Regulation.
The news of the fight being overturned first surfaced on Saturday although the commission gave no reason at the time for the decision being changed. Now that information has become available.
Eye tested positive for a banned substance in her pre-fight drug screening administered before the bout against Kaufman at UFC 166.  According to licensing documents retrieved by FOX Sports on Monday, Eye 'tested positive for a prohibitive drug' and was subsequently 'assessed an administrative penalty in the amount of $1875'.  In addition to the penalty, Eye was put on 'a one year fully probated suspension'.
The probation lasts for one year from the date of the order from the Texas commission but Eye isn't actually suspended for the infraction, only on probation.  A suspension will not be enforced unless she does not meet the conditions of her probation.
Due to medical laws in Texas, they are unable to release the substance that Eye apparently tested positive for so it's up to the fighter whether or not she decides to disclose that information.
According to public information officer Susan Stanford, who relayed the information of the testing results to FOX Sports on Monday, Eye's testing and subsequent punishment being handed out were the reasons why the delay in time for the release of the information.
"TDLR (Texas Department of Licensing and Regulation) received the test results in a timely manner. Once the results were received TDLR started the judicial process allowing Jessica her right to due process.  Once an enforcement case was opened a Notice of Alleged Violation was issued against her and she had a right to reply within an allotted time.  The end result is the Agreed Order against her," Stanford replied via email.
Eye took to Twitter just after the news was released stating that she was still in the fight against Davis following the statement from the Texas Department of Licensing and Regulation.
I PROMISE YOU I AM NOT SUSPEND and WILL BE FIGHTING FEB 22 as scheduled !! @UFC don't believe everything you read online !

— Jessica Eye (@jessicaevileye) February 3, 2014
UFC officials have not responded to a request from FOX Sports for statement on the situation or verifying that the fight between Eye and Davis is still taking place on Feb 22 at UFC 170.
---
---