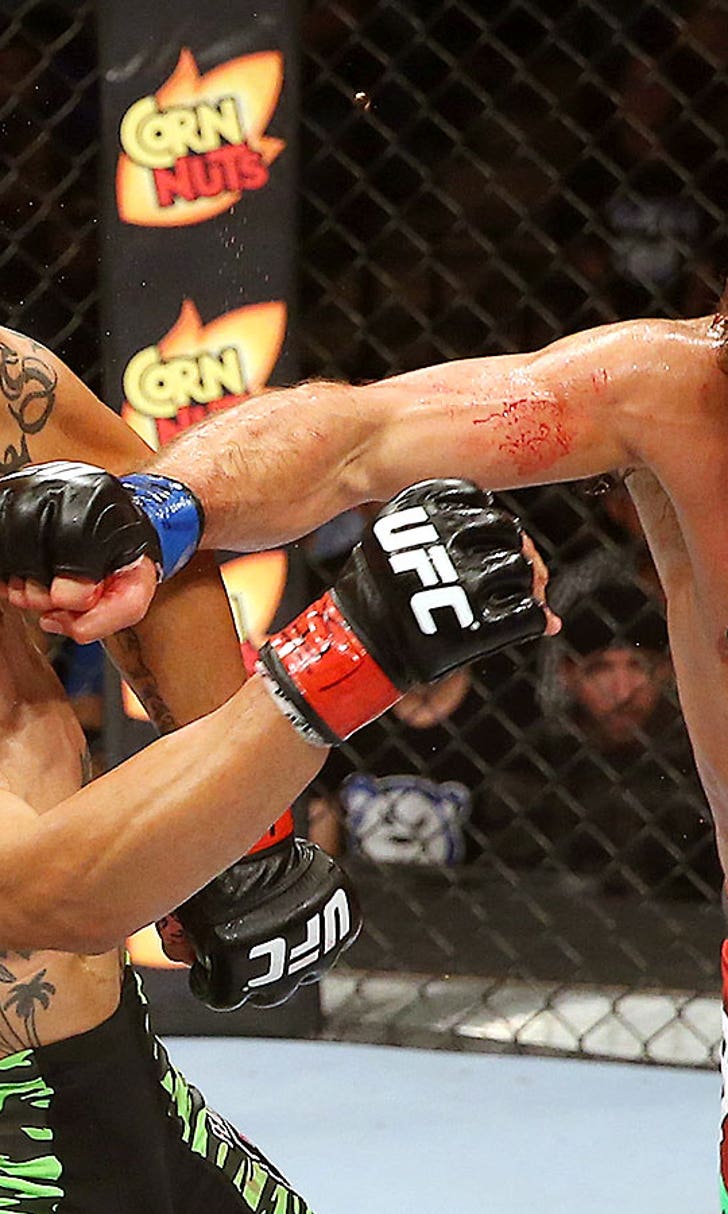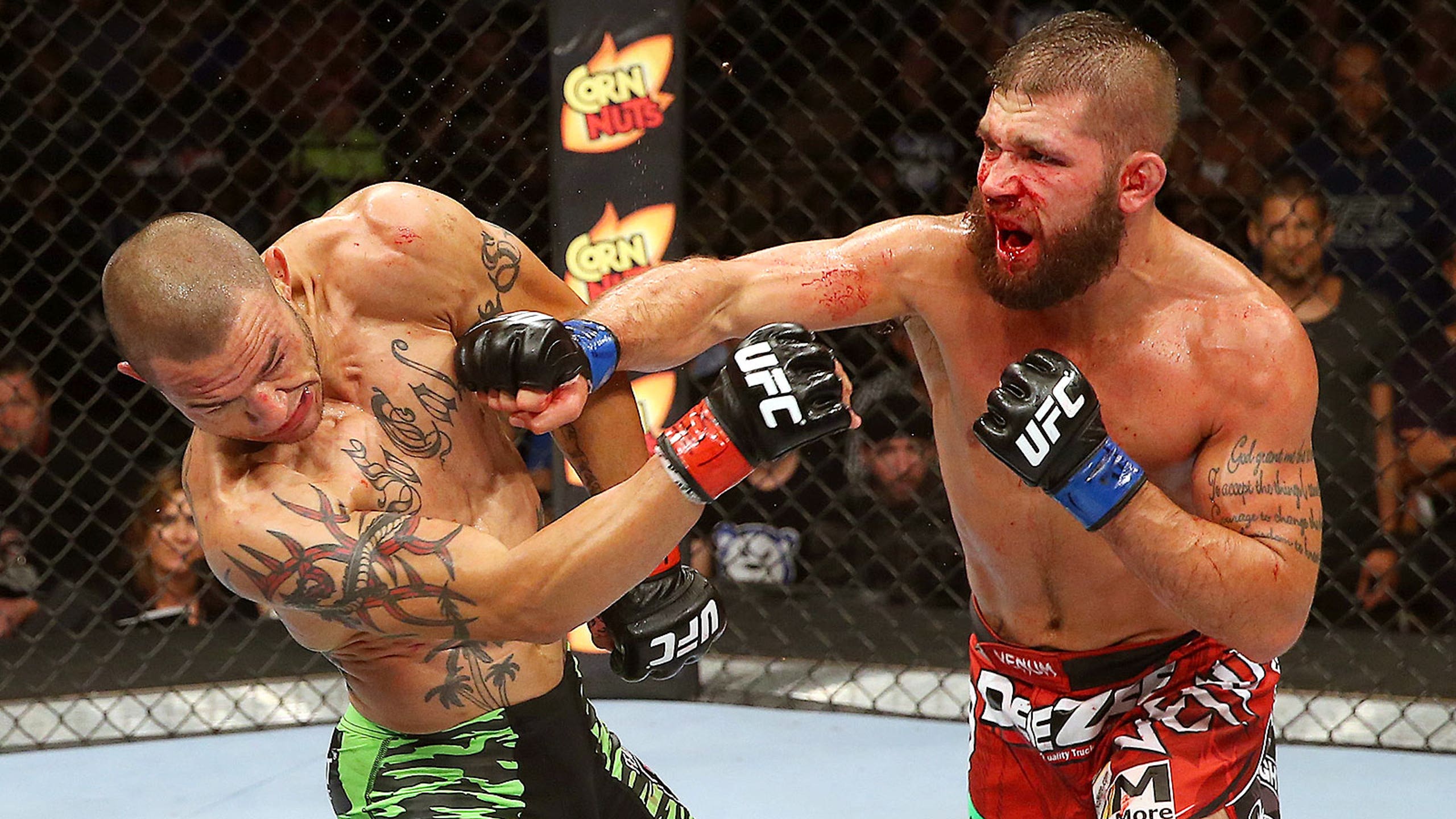 Jeremy Stephens: Charles Oliveira has a weak chin and he's mentally weak
BY Damon Martin • December 10, 2014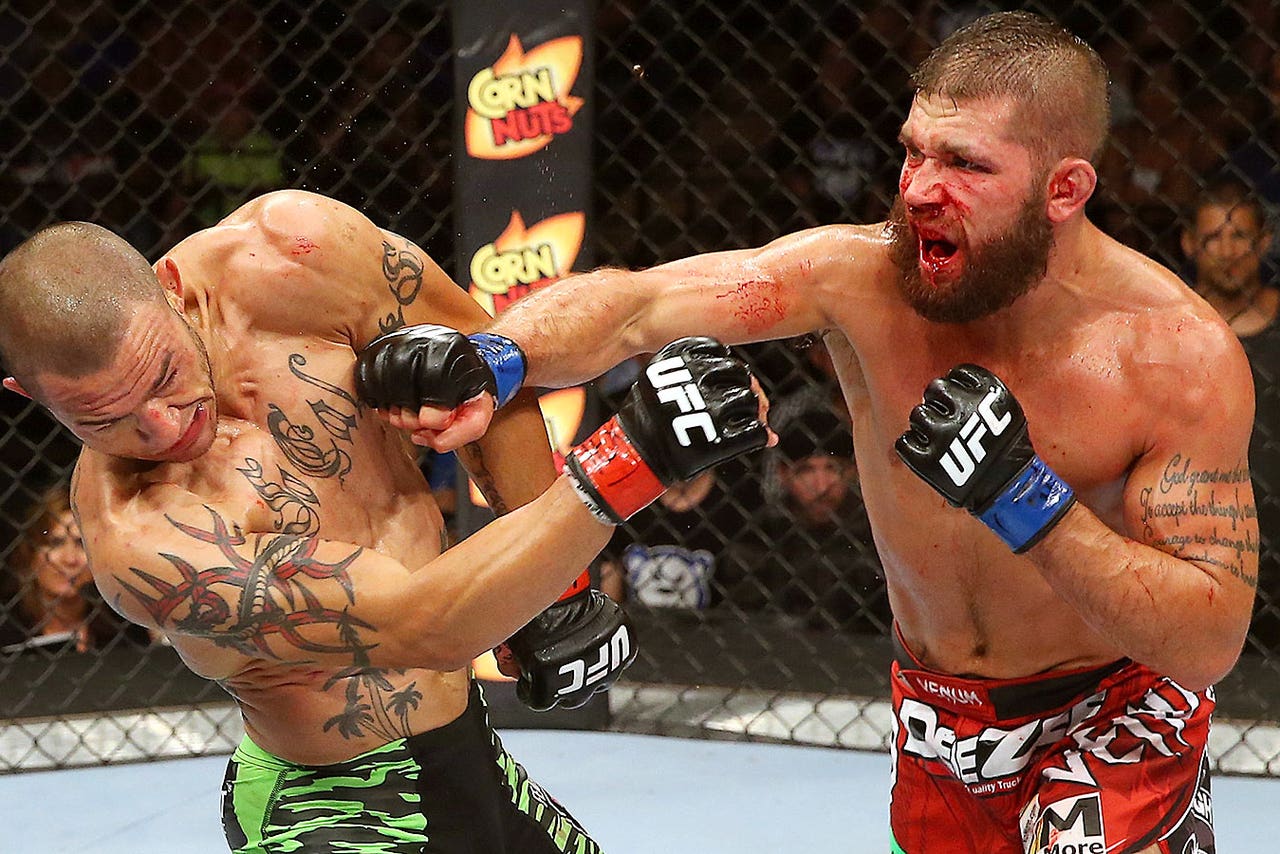 When Jeremy Stephens got the call to face Cub Swanson at UFC Fight Night back in June, he was excited for the opportunity, especially considering what a win would have done for his career.
At the time, Stephens was undefeated in the featherweight division and making a push up the rankings. A victory over Swanson, who was on a five fight win streak at the time, would have propelled Stephens near the top of the contender's race for a title shot. 
So Stephens got in the gym and worked harder than he had ever worked before.  He drilled and sparred and worked technique like a madman in preparation for his first five round fight in the UFC.  He knew he had the energy to go 25-minutes, but until he stepped into the Octagon that night in San Antonio it was all still theoretical.
In the end, Stephens lost a decision to Swanson, but gave a very good showing during the fight.  Now Stephens sits about six months removed from that night as he approaches his next matchup this weekend and he can see where things went wrong for him.
It wasn't a matter of over preparation, but maybe a case of over thinking just a little bit.
"One thing I learned in that fight was to just trust I was in really great shape and I felt like I conserved a little bit on some of my takedowns against the fence.  I was just kind of stalling out a little bit. I rocked him three or four times in the fight and the one time when I sat him down to one hand, I just kept telling myself be patient," Stephens told FOX Sports.
"In all reality I should have trusted myself and just gone for the finish. I felt like I had him, I dropped him and rocked him a couple of times and I could have finished him and I didn't take that risk and he did.  He hit me with a couple of good body shots that would have finished most people and he followed up."
If there was a positive to take away from the loss it came in the motivation that's fueled Stephens as he's gotten ready for his next fight this weekend against Charles Oliveira.  Last time out he was calm and serene when talking about facing Cub Swanson.  In the days leading up to his fight with Oliveira, Stephens is fired up and ready to look for blood on Friday night in Las Vegas.
"I'm more dangerous and deadly.  I feel like I've got the skills to pay the bills with this fight," Stephens said.
"I don't want to get too overconfident, but I definitely feel like this plays right into my ballpark.  This is an MMA fight, not a grappling match, and I feel like I win in all areas.  If I touch his chin, he will go to sleep."
Oliveira has long been considered one of the top prospects in the UFC featherweight division, but as of yet hasn't been able to put together a big win over a top 10 opponent.  The fighters Oliveira has struggled against the most have been the ones with heavy hands and knockout power.
It might be the reason Oliveira drew Stephens in the first place because the former lightweight has dynamite in his fists and maybe the most power at 145-pounds.  Stephens is well aware of Oliveira's past shortcomings and he believes it will play a major part in this fight as well.
"I see things in his game where I feel like he's not going to be prepared for something like that. I have the same amount of power in the first as I do the fifth and this is only a three round fight.  I'm hungry.  I'm chomping at the bit.  I'm looking to finish this kid," Stephens said.
"I feel like his chin's weak, I feel like he's mentally weak and I feel like I'll break him as soon as I start cracking him."
Strong words from Stephens but that's just how confident he feels going into this fight as he looks to set the tone for 2015.  A win over Oliveira gets Stephens back on track so he can score a top five fight for early next year. 
Stephens sees the Swanson fight as a learning lesson and a bump in the road.  He plans on making Oliveira the victim of his education.
"I feel like I have everything to beat this kid, to stop his game.  I have the mental advantage and I just have to go in there and use it.  It's time to go in there and fight," Stephens said.  I'm definitely excited for the future. 
"My focus has been on this fight and it's the start of the journey going into 2015. I'm looking to bounce back off that little speed bump and become a huge wrecking ball for the whole division. I can't look past Charles Oliveira and I'm excited for this fight, but yeah, I'm pumped."
---
---