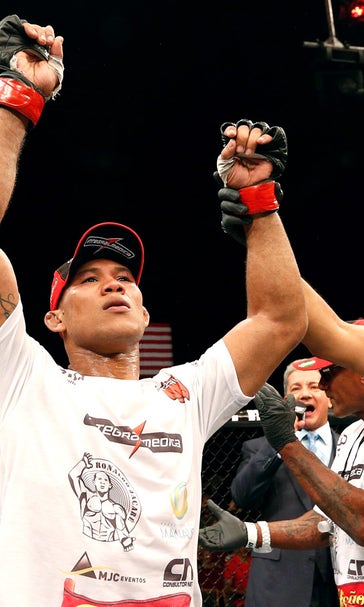 Jacare Souza staying ready to replace Weidman or Belfort at UFC 181
September 10, 2014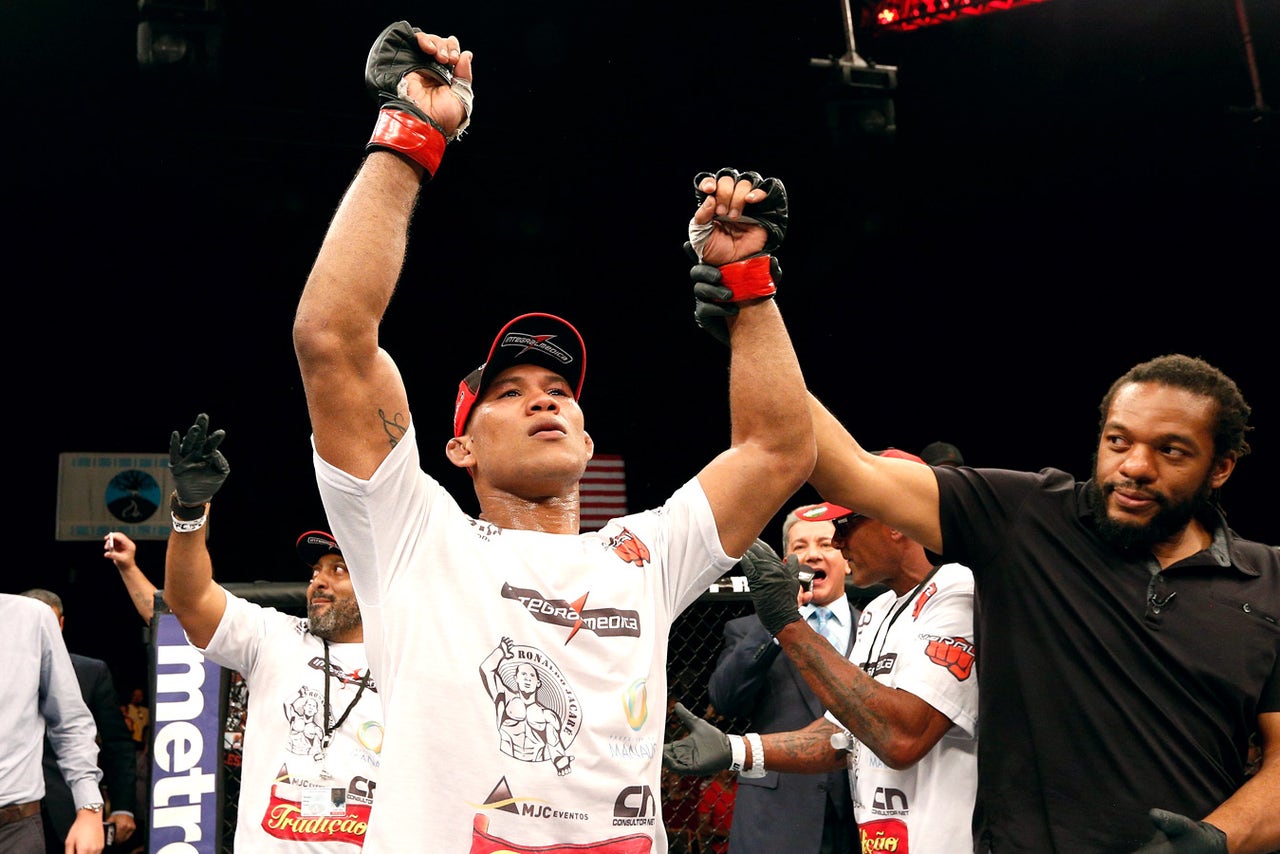 Following his submission victory over Gegard Mousasi last weekend, No. 2 ranked middleweight contender Ronaldo 'Jacare' Souza is ready to sit on standby just in case the UFC needs him for a fight on December 6 in Las Vegas.
The date for that particular show is the night of UFC 181 where the main event will feature champion Chris Weidman against Vitor Belfort. 
According to Jacare's manager Gilberto Faria when speaking to UFC Tonight's Ariel Helwani, the Brazilian is going to sit and wait for now just to see if his services may be needed to replace one of the main event fighters should either one get injured between now and December.
"Our plan A is to be the UFC's plan B," Faria noted.
Faria stated that Jacare will get back into training as if he's going to fight on December 6 and whether he's needed on two week's notice or two day's notice, he'll be ready.
While the plan may seem somewhat strange, both Weidman and Belfort were forced to push back their original fight in May so it's not out of the realm of possibility that it could happen again.
Jacare wasn't promised a title shot with a win over Mousasi, but he would appear to be the next fighter in line given his five fight win streak and standing in the middleweight division.
He will now play the waiting game just in case the UFC needs him in an emergency.  
---
---