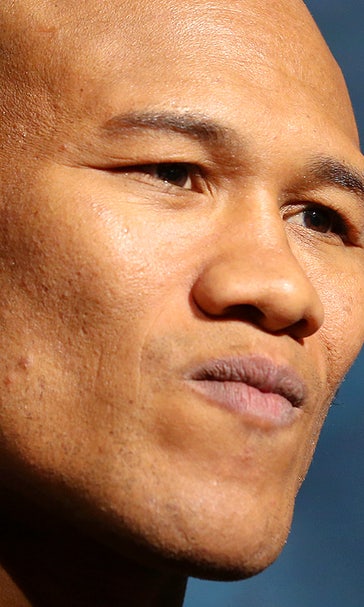 'Jacare' Souza: I think I'm still the guy to fight for the title next
April 17, 2015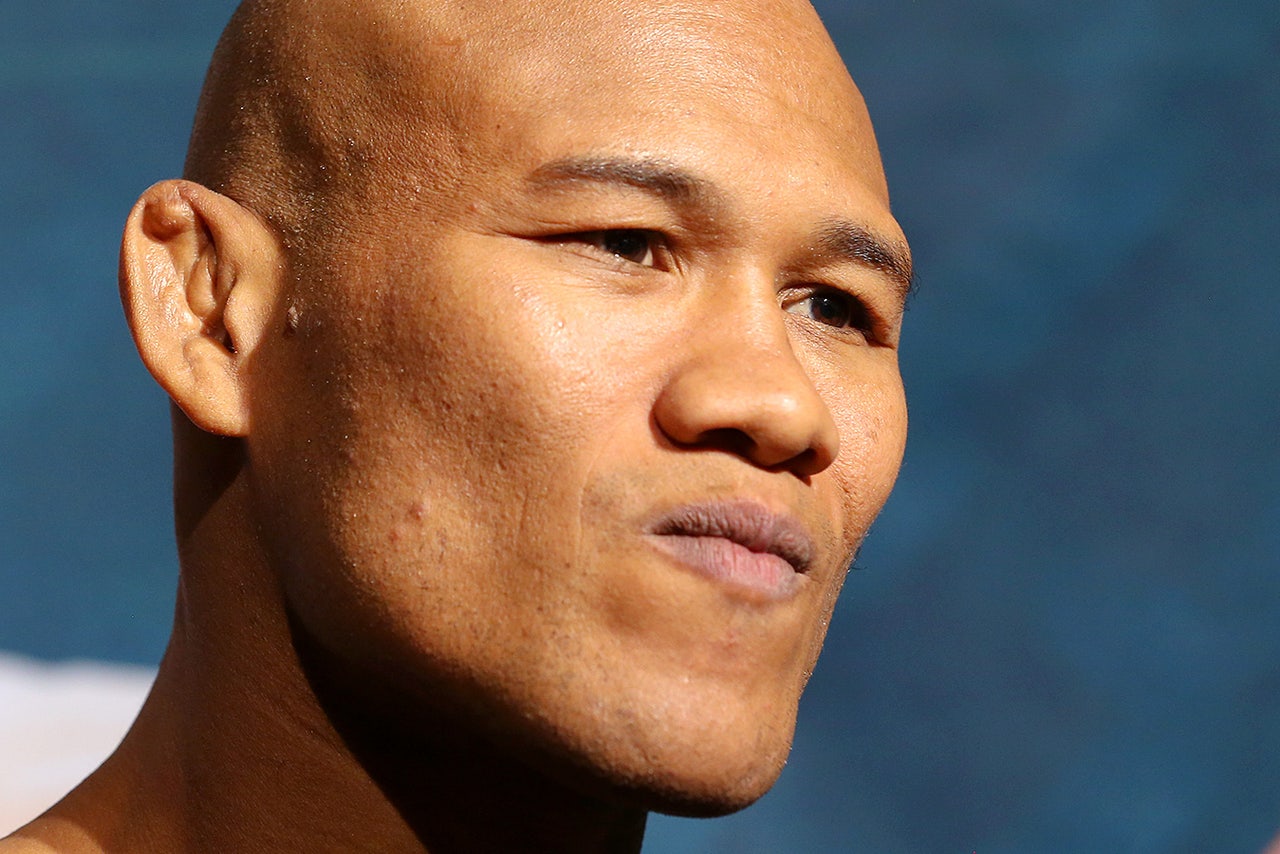 Just over a week ago, Ronaldo 'Jacare' Souza was ranked as the No. 1 middleweight contender in the world in the co-main event of FOX UFC Fight Night in New Jersey against a top 10 opponent with a title shot possibly on the line.
Now as Souza is less than 48-hours away from stepping inside the Octagon he has a new opponent and the title shot that once seemed like a reality almost appears out of reach.
Souza was supposed to face Olympic silver medalist Yoel Romero on Saturday night and a win would give him another top 10 name to add to his resume while moving to 5-0 since debuting in the UFC. Unfortunately, Romero suffered a knee injury that knocked him out of the fight and now Souza faces Chris Camozzi, who he already defeated in his first fight with the promotion in 2013.
Camozzi was the only fighter willing to step up to the challenge, which is absolutely commendable, but for Souza it's hard to deny that this is a much different fight than the one he originally signed up for.
"The main difference is now I'm fighting a guy that's taller and a striker instead of a shorter guy and a wrestler. A little bit frustrated about that, but I've been training for three or four months so I'm ready to fight," Souza told FOX Sports. "I'm just going to go there and do my thing."
When the FOX UFC Fight Night card first came together, Souza's matchup against Romero served as the co-main event while No. 2 ranked middleweight Lyoto Machida faced No. 4 ranked Luke Rockhold in the headline bout. The two fights appeared like a one night showcase to see which middleweight was most deserving of the next title shot against the winner of the UFC 187 co-main event between Chris Weidman and Vitor Belfort.
Now that Souza is facing an unranked opponent who took the fight on six days notice, it almost seems like he's out of the running, but the Brazilian submission specialist doesn't see this as any less of an opportunity to shine.
Whether Camozzi is ranked or not, Souza knows he has the No. 1 sitting next to his name, which means he's the top rated challenger for the middleweight title and all he has to do is win and he should be in line for the title shot.
"I believe it's not going to change. I think I'm still the guy to have a right to fight for the title belt right away," Souza said. "It's not going to change that. If a guy who trains three or four months to fight me got beat up, imagine a guy who only has six days. 
"That's the only thing that changed. I'm focused on the fight and focused on the shot at the belt."
Souza will walk into the Octagon as a massive favorite over Camozzi with the biggest odds in his favor to come away with a victory on Saturday night. Still, there's always the chance that Camozzi comes out guns blazing and lands a shot that puts Souza away.
It's part of the reason that despite his disappointment that he's no longer facing Romero that Souza refuses to think this fight is just a free pass and an easy paycheck.
"The bottom line is I trained for three or four months for a fight, whoever that is they are going to put in front of me," Souza said. "That's my job just to be ready."
---
---