'It's an unreal experience': VanZant wins Fight of the Night in UFC debut
BY foxsports • November 23, 2014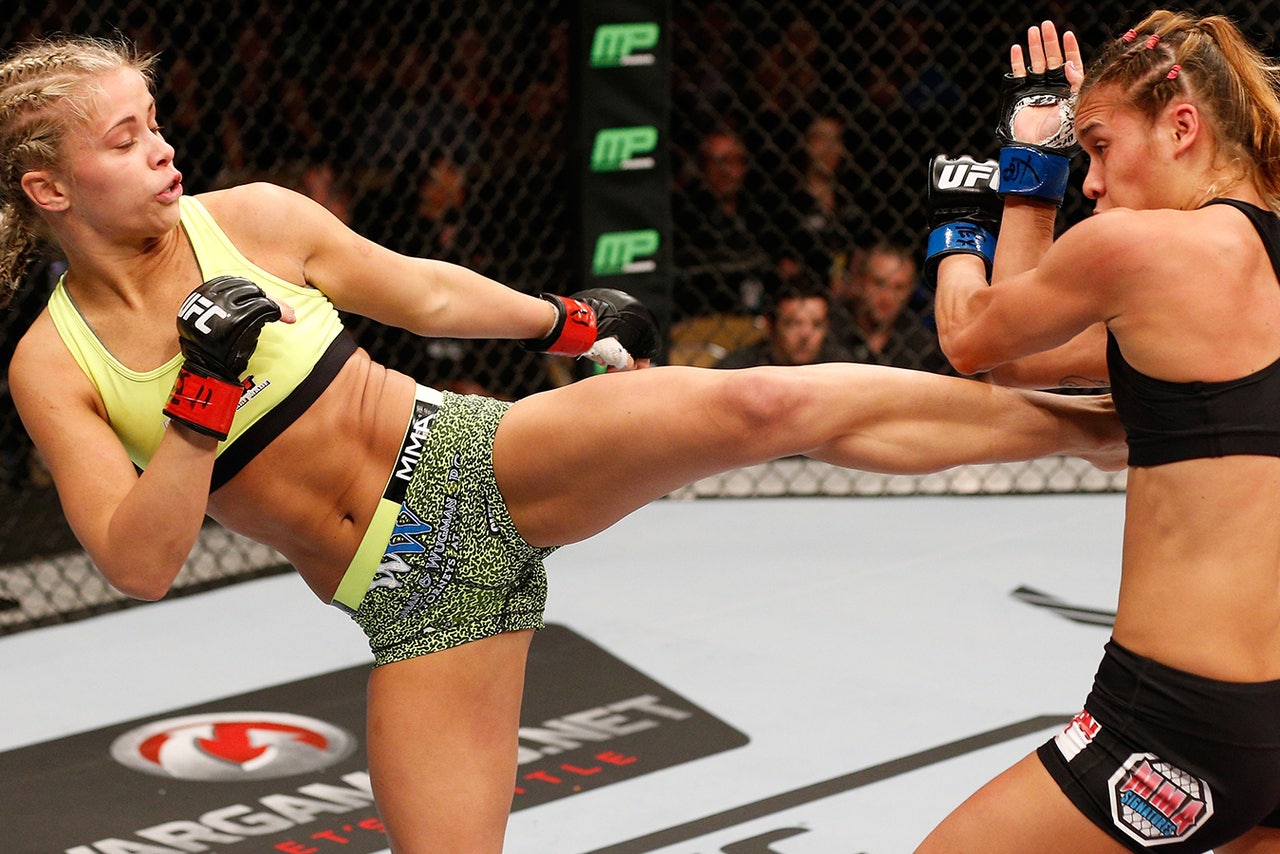 For Paige VanZant, the wait was worth it.
The 20-year-old former model won her UFC debut Saturday night at UFC Fight Night 57 in Austin, Texas, beating Kailin Curran with a third-round TKO.
VanZant and Curran, who also was making her UFC debut, earned Fight of the Night honors and a $50,000 bonus.
"My heart is pounding. It's an unreal experience," VanZant said in her post-fight interview. "I worked so hard."
VanZant pressed Curran against the cage from the first round, and the referee looked a moment away from stepping in to stop the fight with just 10 seconds left in the round. But Curran used her knee reap position from her back on the standing VanZant to nearly sweep "12 Gauge," and finished the round.
Curran managed to stay on her feet and defend VanZant's takedown attempts in Round 2, but could not get away from the fence or break free from VanZant's hold. 
VanZant's total strikes landed advantage on the cards was huge, and the 5-foot-4 dynamo threw a ton of foot stomps to boot. In Round 3, VanZant scored another takedown and didn't hesitate in following up with heavy punches to the downed Curran. Punch after punch, with no defense, and the referee was forced to halt the fight at the 2:54 mark.
For the story of how VanZant got to this big moment, click here.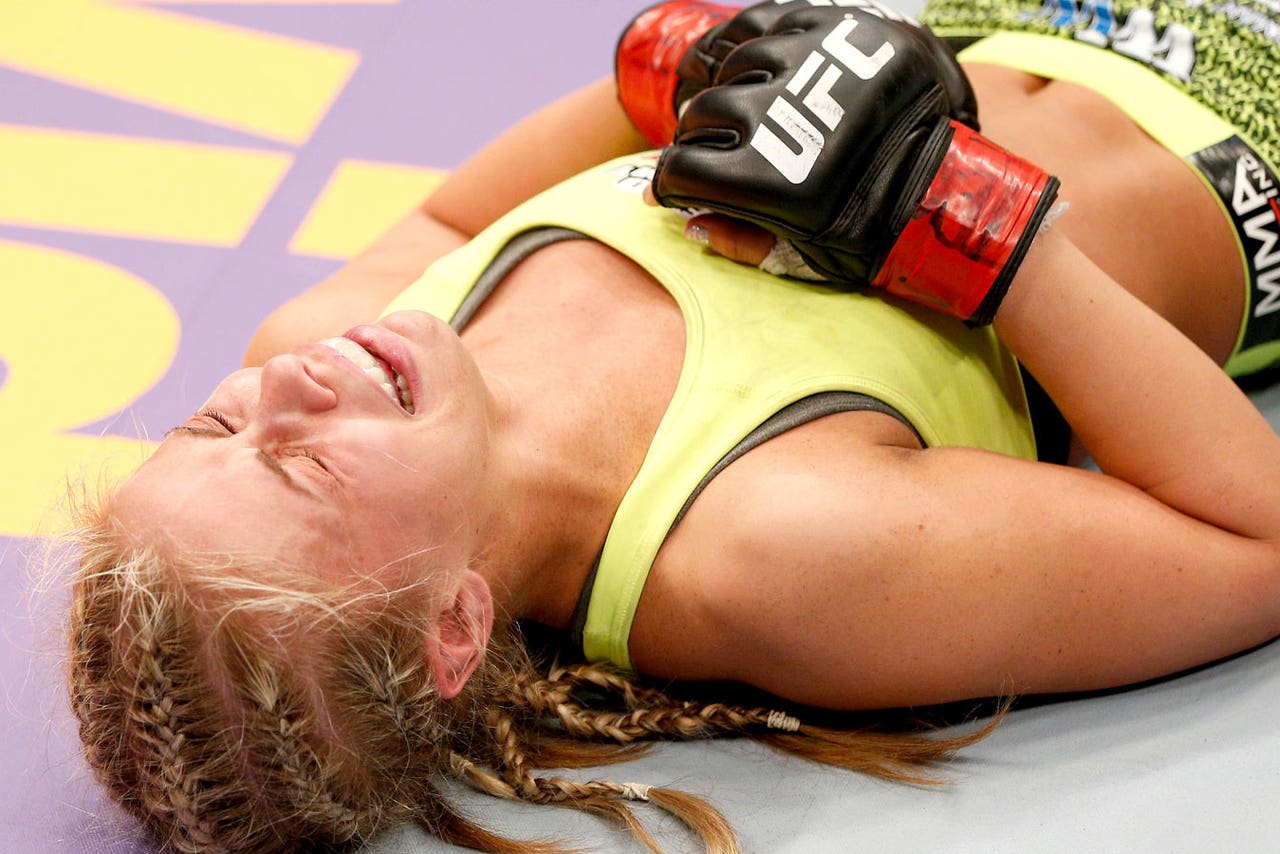 Paige VanZant reacts after her TKO victory over Kailin Curran.
---
---