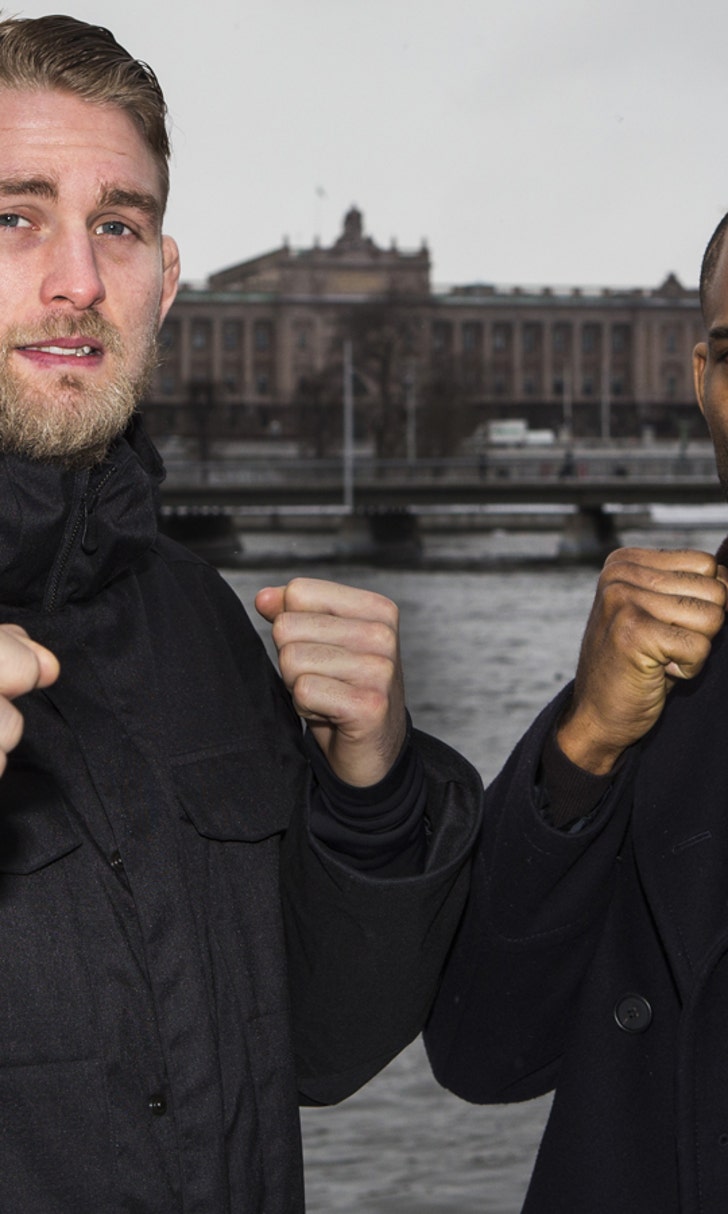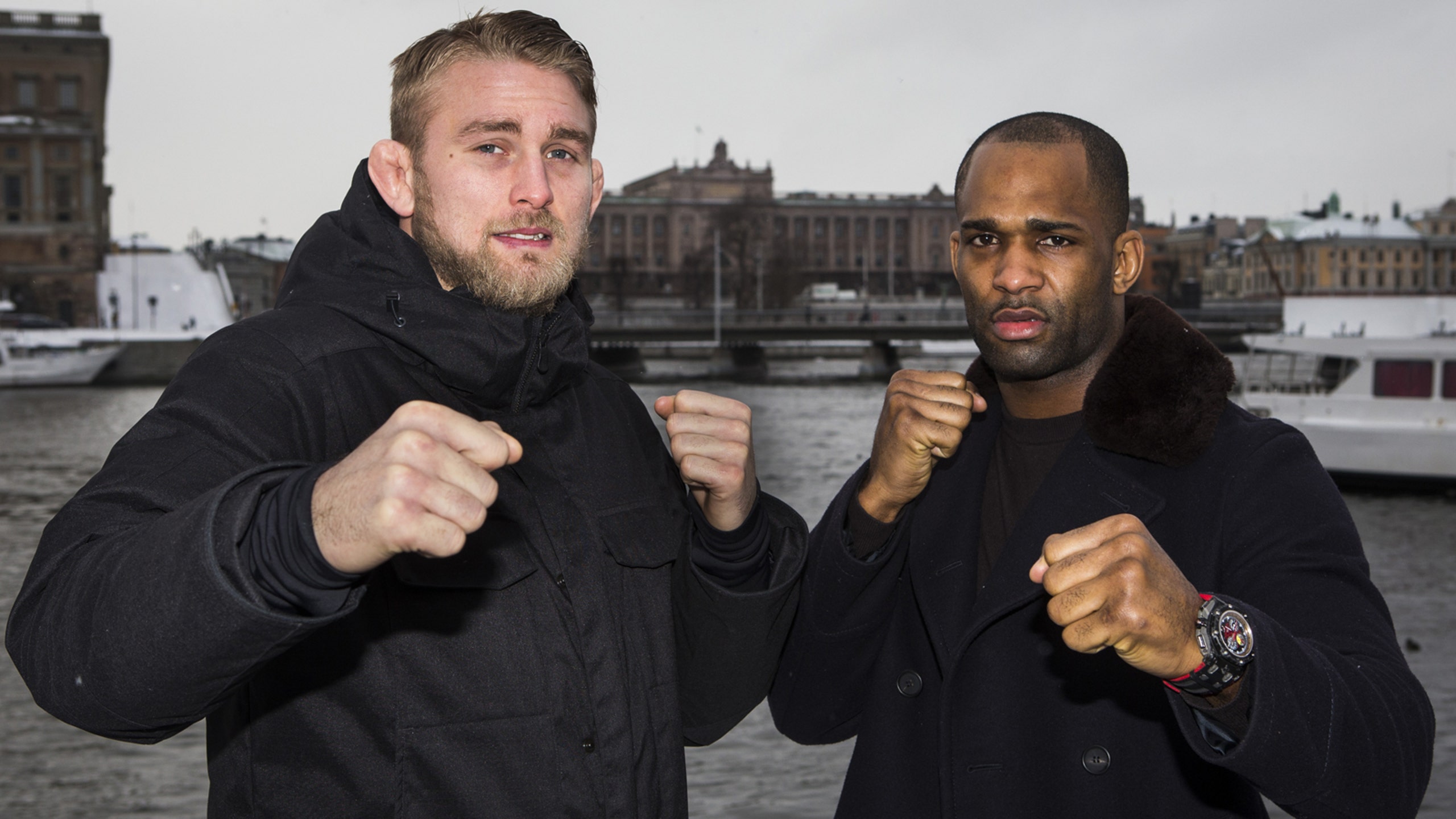 'It won't go the distance," agree Gustafsson and Manuwa
BY foxsports • January 27, 2014
What's it like being forced together like two men in a three-legged race ? This week we find out as Gareth A Davies asks Alex Gustafsson and Jimi Manuwa what they learnt being wedged together for an entire week on a media tour in London and Sweden to publicise their light-heavyweight main event on March 8 at the 02 Arena in London.
Neither man would consider themselves smack-talkers, but after climbing to the roof of London's 02 Arena, both say the fight is not going to last the distance. Five days together, and five rounds are clearly too much.   
Davies looks back at the co-main and main events at UFC on FOX 10 with MMA analyst and commentator Robin Black, from Canada. Was Benson Henderson and Josh Thomson as controversial as many are making out? How impressive was Stipe Miocic in reality, against a lackluster Gabriel Gonzaga?
Davies and Black look ahead at the two title fights this weekend at UFC 169 in Newark, New Jersey, with an intriguing theory as to how it may affect fighters if the SuperBowl time switch postpones the event for 24 hours.
Duane Ludwig talks to Gareth about his relationship with Urijah Faber and the success of Team Alpha Male. Ludwig believes Renan Barao will face a different animal in Faber this time around. "He's just improved so much through the year and he's just going to put it into the fight. There's going to be a lot of changes of movement, a lot of different stuff that works. The angles, the understanding of the striking and the footwork. Urijah is a champion," says Ludwig.
Remember, you can send your questions for the UFC World Podcast to our host here: @garethadaviesdt
They will be answered. In the next two weeks, he'll speak with Travis Browne and Dan Hardy.
---
---