Iranian wrestler Amir Aliakbari could be the next great MMA prospect
October 30, 2015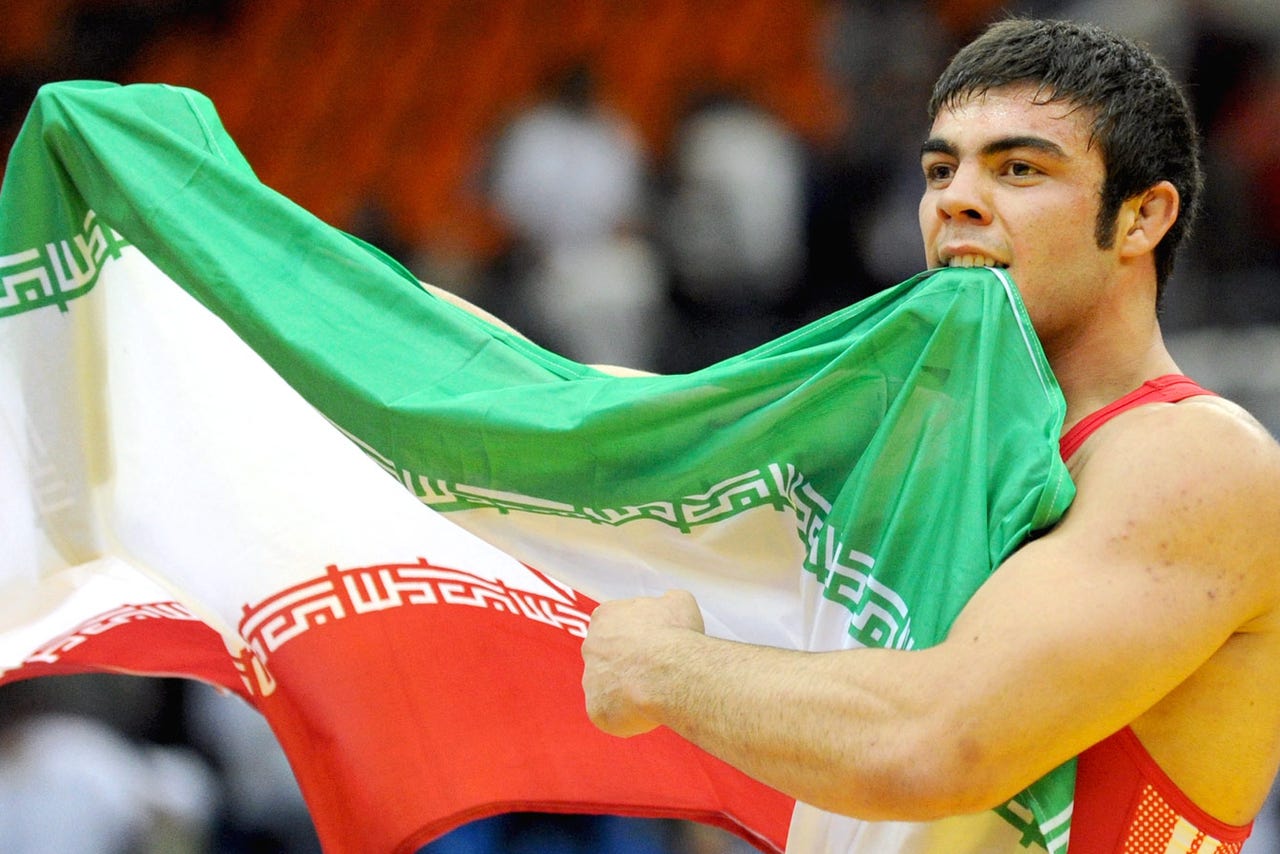 For most of his adult life, Amir Aliakbari has been a proud representative of his home country of Iran on the national wrestling stage as one of the top Greco-Roman grapplers on the planet, but now he's embarking on a new career as a mixed martial artist and from the sound of things, he's poised to be just as successful.
Aliakbari, 27, will make his debut this weekend in Thailand after spending the last few months learning the ropes under former UFC contender Mike Swick as well as heavyweights Mark Hunt and Soa Palelei, but his first fight is even bigger considering his transition will mark the first time a championship wrestler from Iran has attempted a career in MMA.
Aliakbari says that aspect of his move to fighting was actually a big part of his decision because he wants to embark on a career that will inspire future athletes in Iran to hopefully do the same one day.
"One of the reasons I got into MMA was this reason itself -- I was the pioneer, I was the first one that did the transition from wrestling to MMA from Iran," Aliakbari told FOX Sports recently. "If somebody else had done it before, maybe at that time I wouldn't have the motivation, but since I realized that all the weight is on my back and I will be the pioneer, I will be the first one to do it, that gave me a lot of motivation to get into this sport."
While MMA has become a global sport, not every country across the world has embraced it. Iran has deep roots in athletic competitions like wrestling, but despite the growth of MMA over the last 20 years, the sport has never landed there even in a rudimentary form.
Aliakbari hopes to change that with his first fight this weekend and then with a career that he hopes will eventually carry him all the way to the UFC.
"MMA's still not recognized in my country. In doing this transition into MMA from wrestling and we have a lot of wrestlers in Iran, but they still don't have enough knowledge about MMA so by doing this transition, I want to take MMA back to Iran," Aliakbari said.
"I want to be the one to be the pioneer and introduce this sport to Iran. I want to bring people to watch the matches, to watch the fights and get it popular and get it out there."
Considering he didn't grow up watching the sport or even knowing that MMA existed, Aliakbari's transition has been that much more miraculous after starting to train recently.
According to his coach at AKA Thailand, Aliakbari really is a prodigy with the way he's picked up all of the other aspects of MMA to go along with his world class wrestling pedigree.
"He has made huge advances," Swick said about Aliakbari. "He came to us with very limited standup and striking skills and was just a wrestler. He has worked hard on his striking and overall jiu-jitsu and made vast improvements. I think he is going to be a force in the heavyweight division."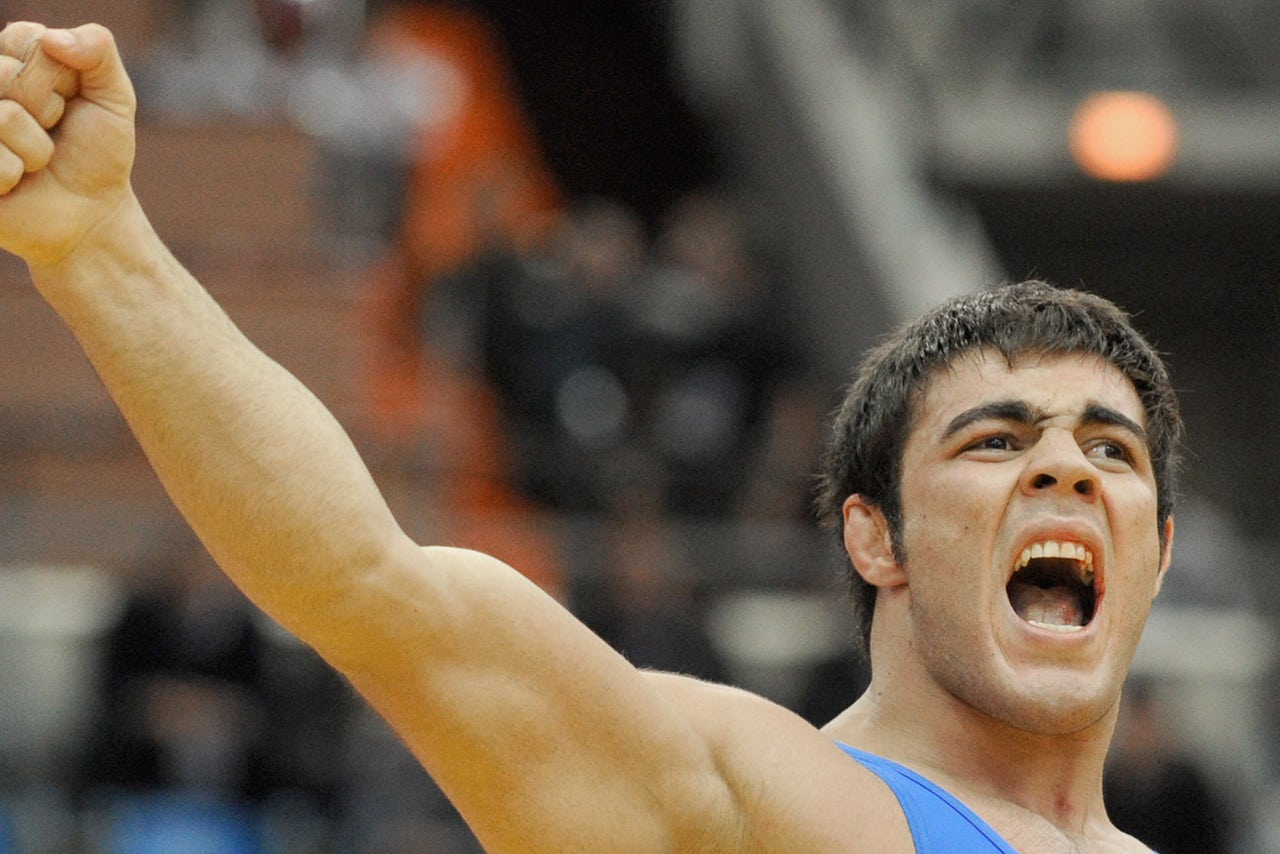 Recently retired UFC veteran Soa Palelei is another person who has worked with Aliakbari non-stop since he made the move to MMA and he was immediately impressed. While Aliakbari has been training for his own debut, he's also become an integral part of Mark Hunt's camp as he prepares to face Antonio 'Bigfoot' Silva at UFC 193.
Palelei has been blown away by how quickly Aliakbari has picked up striking and jiu-jitsu, but when combined with world class wrestling, he believes this is a future champion just waiting to be unleashed.
"I think this guy can potentially hold that belt," Palelei told FOX Sports about the Iranian fighter. "He's been in camp with Mark Hunt and if you can take punches from Mark Hunt, you know you're tough. His standup is getting really good and his wrestling is phenomenal. It's out of this world. Obviously he's a world champion so he's a beast when it comes to wrestling and he's got knockout power.
"He's very, very strong. It's good to have him here. You need to watch out for this kid because this kid is going to make some headlines in the near future if not earlier."
It's not easy to compare Aliakbari to another fighter currently competing in the UFC or abroad to understand what a force he could be with the right development.
Aliakbari himself looks at someone like Cain Velasquez as the kind of fighter he would like to emulate although he doesn't want to become a clone of the former UFC heavyweight champion -- he wants to do even better.
"Once I got into the sport I started to watch other people's videos, other people's fights and I picked the best people for my style. I like Cain Velasquez's style of fighting," Aliakbari said. "I picked other athlete's styles who I can make my own style."
It's hard to pinpoint just how good Aliakbari could be until he fights and even then we may not know until he takes on someone with enough skills to really test the Iranian born wrestler. He has something to prove as well after two previous doping convictions earned him a lifetime ban from FILA, the governing body over international wrestling, but MMA will give Aliakbari the fresh start he needs with a new sport to conquer.
Swick seems to think the sky is the limit for Aliakbari and he'd know a thing or two about judging talent considering he was a mainstay at American Kickboxing Academy when fighters like Velasquez, Daniel Cormier and Luke Rockhold first arrived at the gym.
"I think it is up to him. He has all the potential and it's how he uses it," Swick said. "He trains hard here and if we keep him training hard and focused then he can do huge things. He loves AKA Thailand and has had a great camp for this one, training alongside Mark Hunt and Soa Palelei."
Aliakbari certainly isn't approaching his first fight and foray into MMA with a 'wait and see' attitude either.  He wants to get through his debut this weekend and within a few fights hopefully catch the attention of UFC matchmaker Joe Silva.
Once he signs a UFC contract, Aliakbari only has one goal in mind -- it's championship or bust.
"My goal from day one is not just to get into the UFC -- I want the belt. I want to be a champion," Aliakbari said. "Because I've been on that level before, I've been a world champion, and I know what it feels like. I know what kind of dedication I need to put into it, I know what kind of hard work I need to put into it. I already have the discipline and by all means, my goal is the belt. I want the heavyweight belt."
---
---