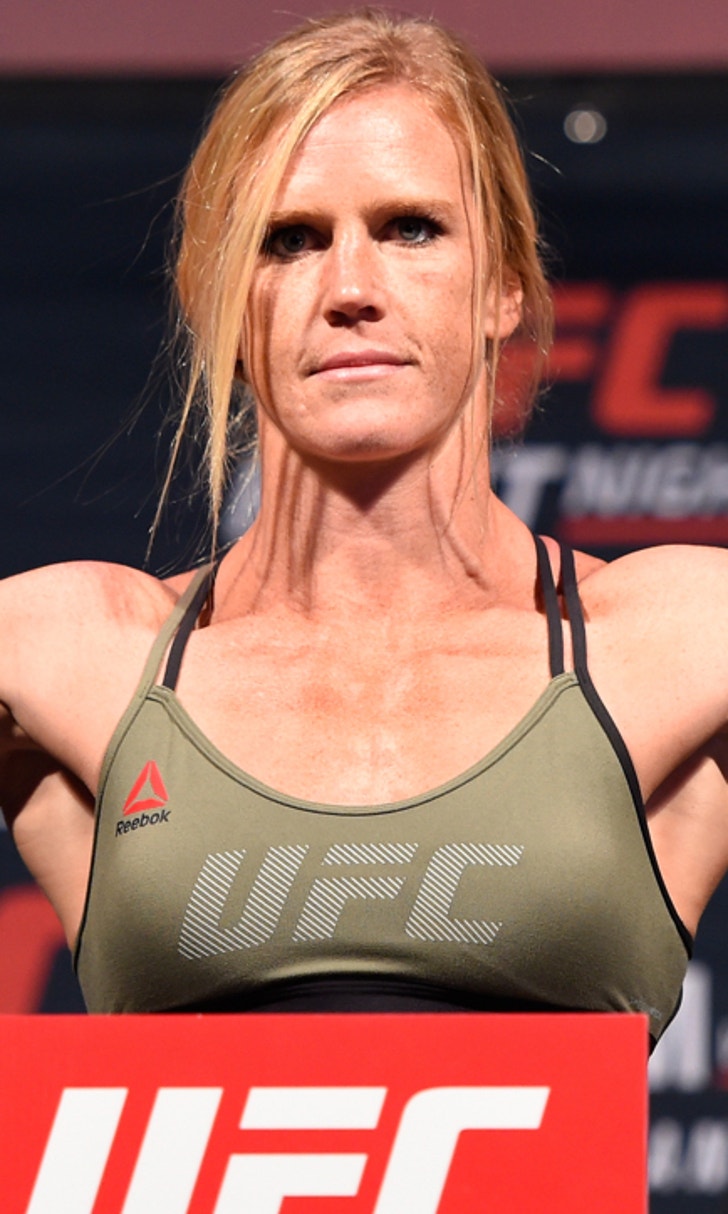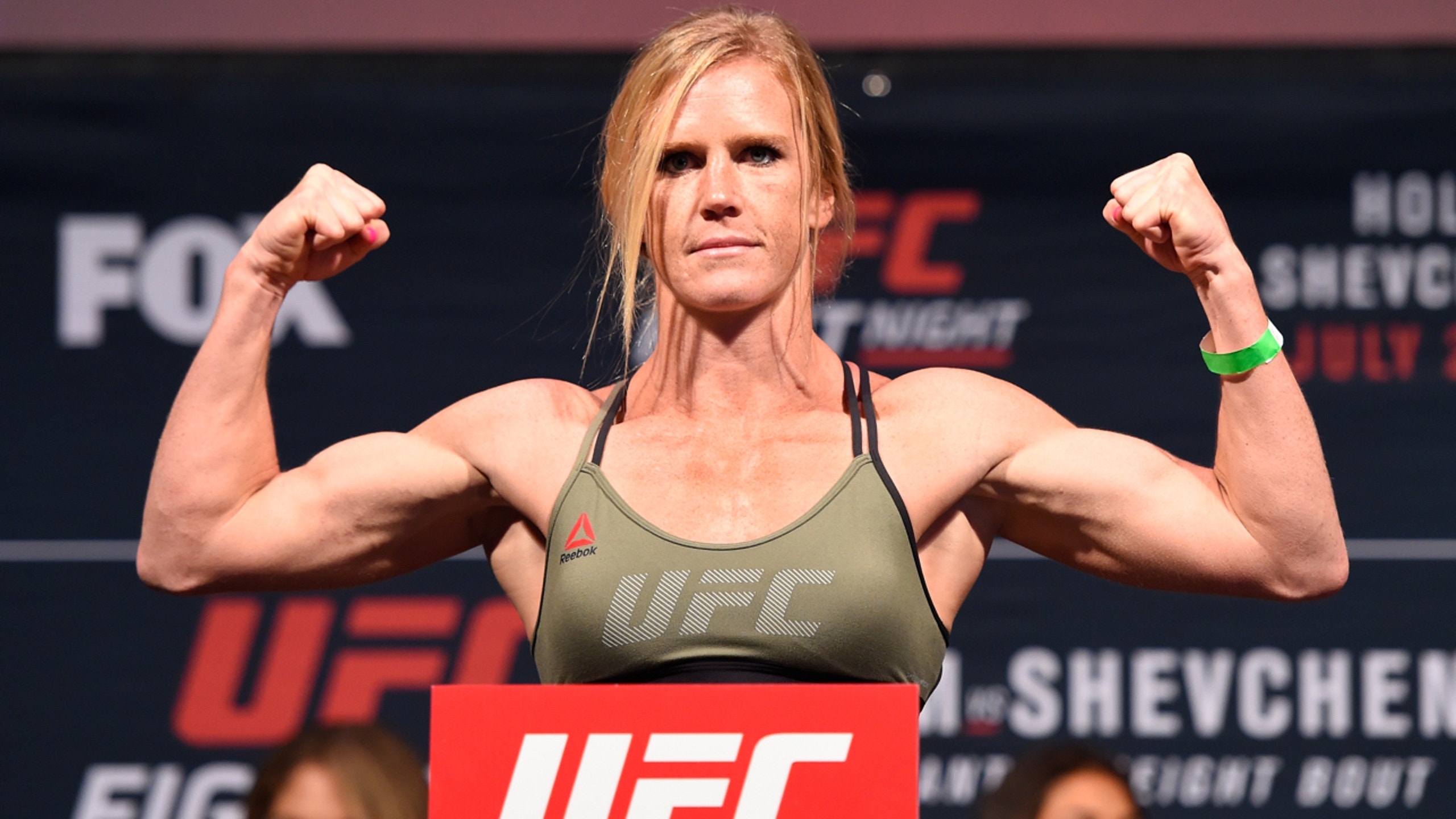 Holly Holm to fight Germaine de Randamie at UFC 208 in February
BY Sports Illustrated and SI Wire/Sports Illustrated • December 13, 2016
Holly Holm is slated to fight Germaine de Randamie at UFC 208 on February 11th for the inaugural female featherweight (145 lbs.) championship. The fight will be held at the Barclays Center in Brooklyn.
Holm (10–2) previously held the UFC bantamweight champion and looks to become the fourth fighter in UFC history to win titles in multiple weight classes. Only Randy Couture, B.J. Penn and Conor McGregor have accomplished the feat.
Holm rose to prominence after taking the bantamweight title from Ronda Rousey in November 2015. Rousey has not fought since. Holm attempted to defend her title but lost the belt to Miesha Tate and then suffered a loss to Valentina Shevchenko.
De Randamie enters with a 6–3 record. Three of the victories were knockouts. She was selected over Cris 'Cyborg' Justino, who is 17–1 in a featherweight division outside of UFC. She was reportedly offered title fights at the new UFC weight class but declined twice due to recovery from a previous weight cut.
She told MMA Fighting.com that she was pleased with the weight class addition but believes she is the real champion.
"Everybody knows I'm the featherweight champion," Justino said. "I'm undefeated for 10 years in my division. They put this belt only to sell the fight for the new MMA fans. For an example, Holly is coming off two consecutive losses and will fight for the belt. The real fight fans know what's real."
---
---