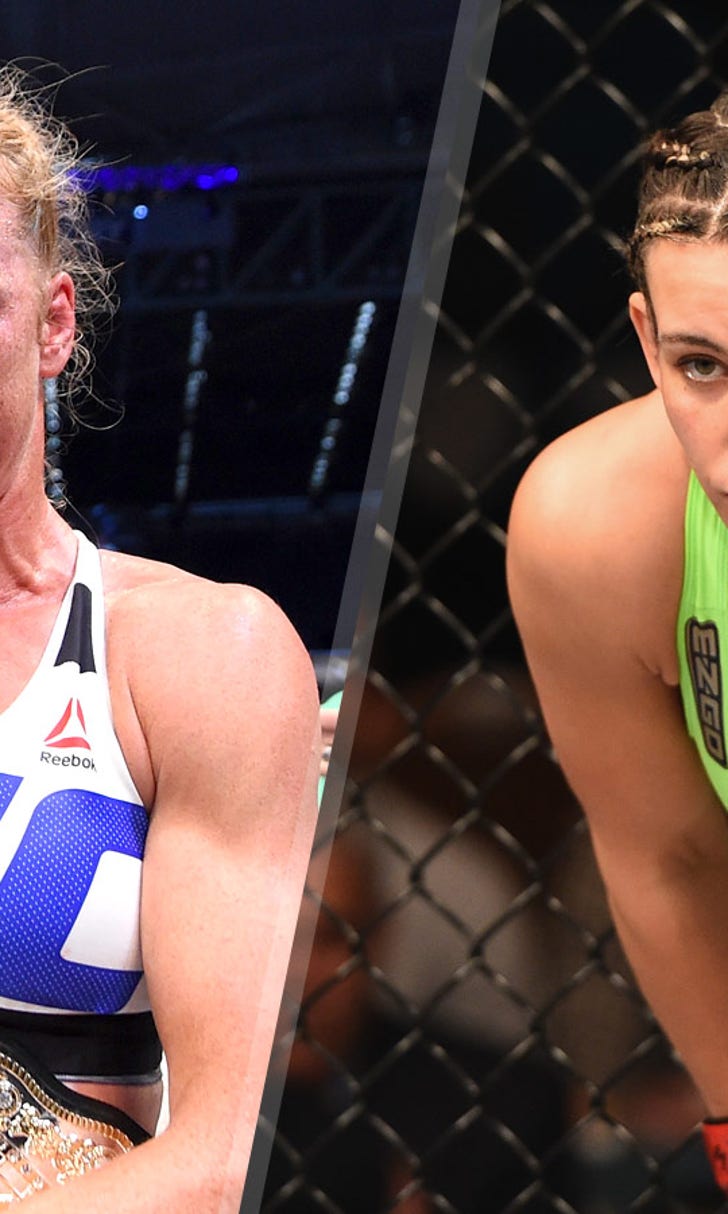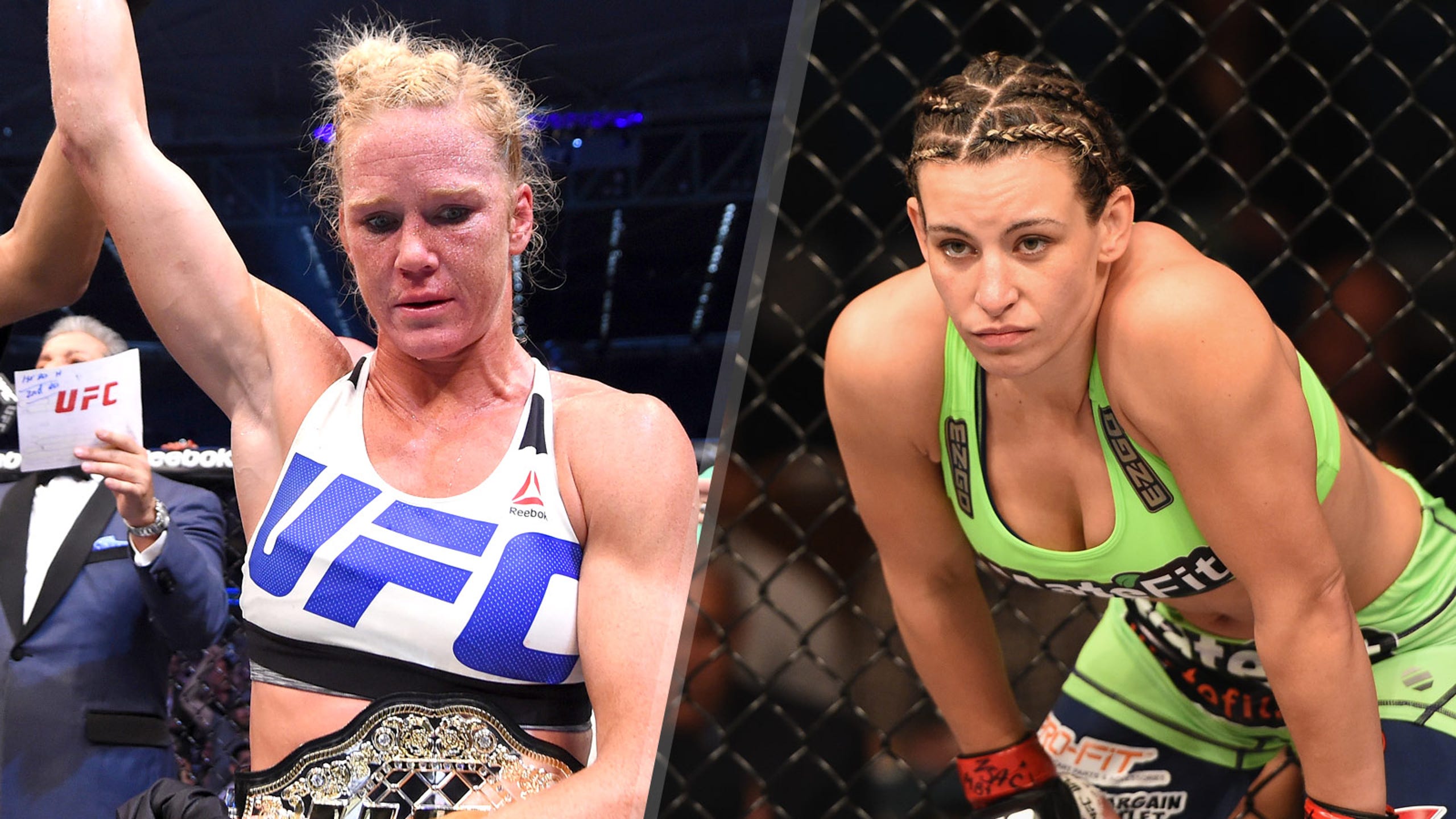 Holly Holm: Miesha Tate is a completely different fight than Ronda Rousey
BY Damon Martin • January 8, 2016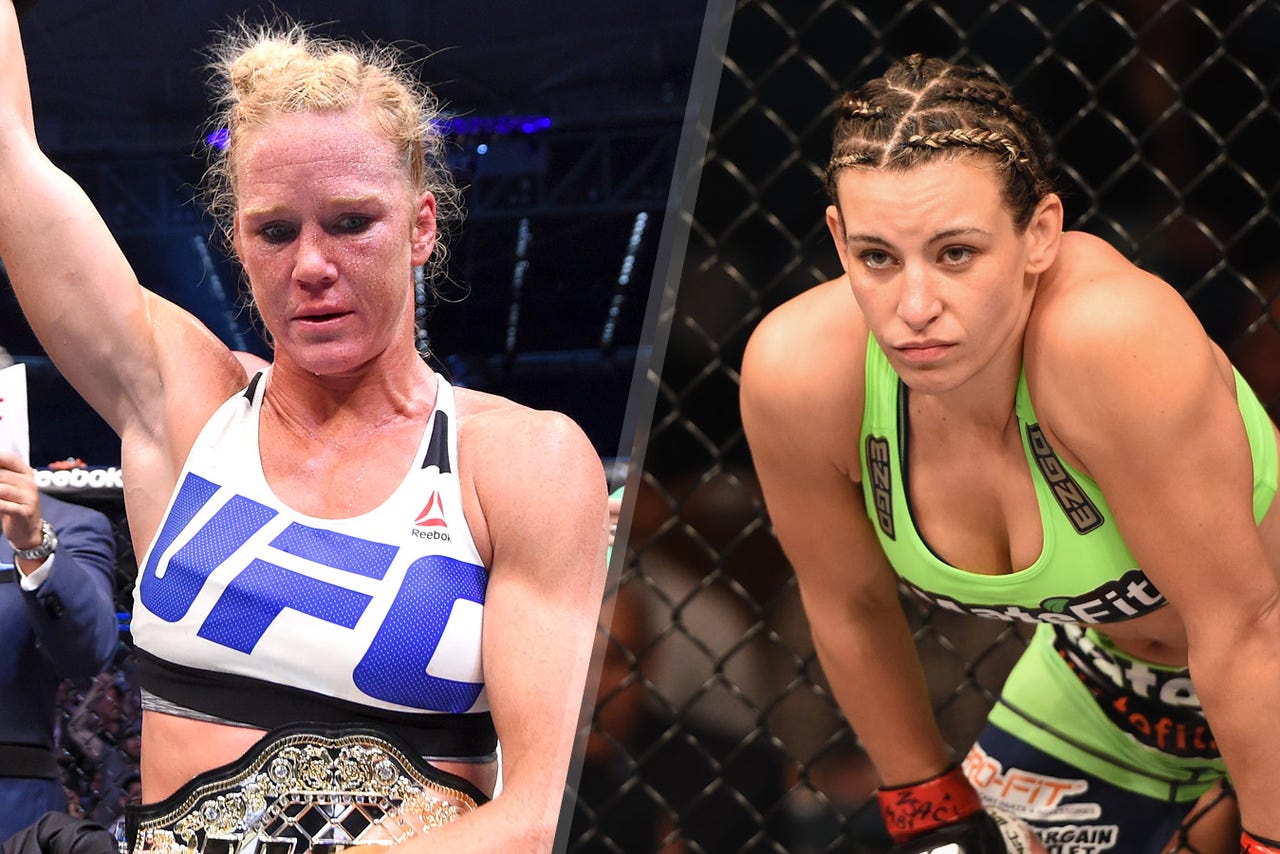 Holly Holm will defend her women's bantamweight title against former Strikeforce champion Miesha Tate before any potential rematch with Ronda Rousey comes to fruition.
Sources told FOX Sports that Holm and Tate have verbally agreed to meet at UFC 197 as part of a potential mega-card that is also expected to feature featherweight champion Conor McGregor going up a weight class to face Rafael dos Anjos with the lightweight title on the line.
Neither fight is official, but back in December ahead of UFC 194 in Las Vegas, Holm responded to a question from FOX Sports about a potential matchup with Tate. At the time, Tate was ranked as the top contender at 135 pounds and was the most likely opponent she could face if the Rousey rematch didn't happen first.
Holm obviously respects Tate just the same as she did Rousey, but she knows the two fights would look completely different from one another.
"Miesha Tate's a whole different fight than Ronda," Holm said. "Every fighter's different. I feel she has a pretty well-rounded game, she's kind of one of those scrappy fighters from any position."
At the time, Holm obviously didn't know for sure that she would end up facing Tate, but it was a matchup that was clearly on the radar. Tate is obviously a much different kind of fighter than Rousey, so it would require a whole new strategy and preparation from her coaches at Jackson-Winkeljohn in New Mexico.
Holm is still supremely confident she would walk out with the title against Tate just like she would be against any other fighter, but a lot of work would be done first before they met in the Octagon.
"I obviously always feel like I can win because otherwise why would I be taking any of these fights, but with that comes a lot of hard work and you have to perform," Holm said. "That's just how it kind of goes down."
Tate told FOX Sports back in November that she would love nothing more than to be the opponent for Holm's first title defense and it's a matchup she wanted immediately after watching her knockout Rousey at UFC 193.
Unlike the former champion that night, Tate doesn't see a way that Holm could break her and that would make for a very exciting matchup between two of the best bantamweights in the world.
"I don't see myself breaking ever in a fight and I think Ronda was broken in that fight. It's just different," Tate said. "I think I'm more comfortable on the feet and not to say that I think I'm a better striker than Holly, I wouldn't venture that far by any means, but I think I'm more patient and I don't think I would be quite as desperate to run in like a bull chasing a matador.
"It's about time, it's about experience and I think that the fight is an entirely different matchup and I like that matchup with Holly. I think it would make a fantastic fight."
UFC officials still haven't confirmed the fight between Holm and Tate, but all signs are pointing toward the showdown taking place on March 5 in Las Vegas as part of a huge card that could end up being one of the biggest of 2016, if not all time. 
---
---