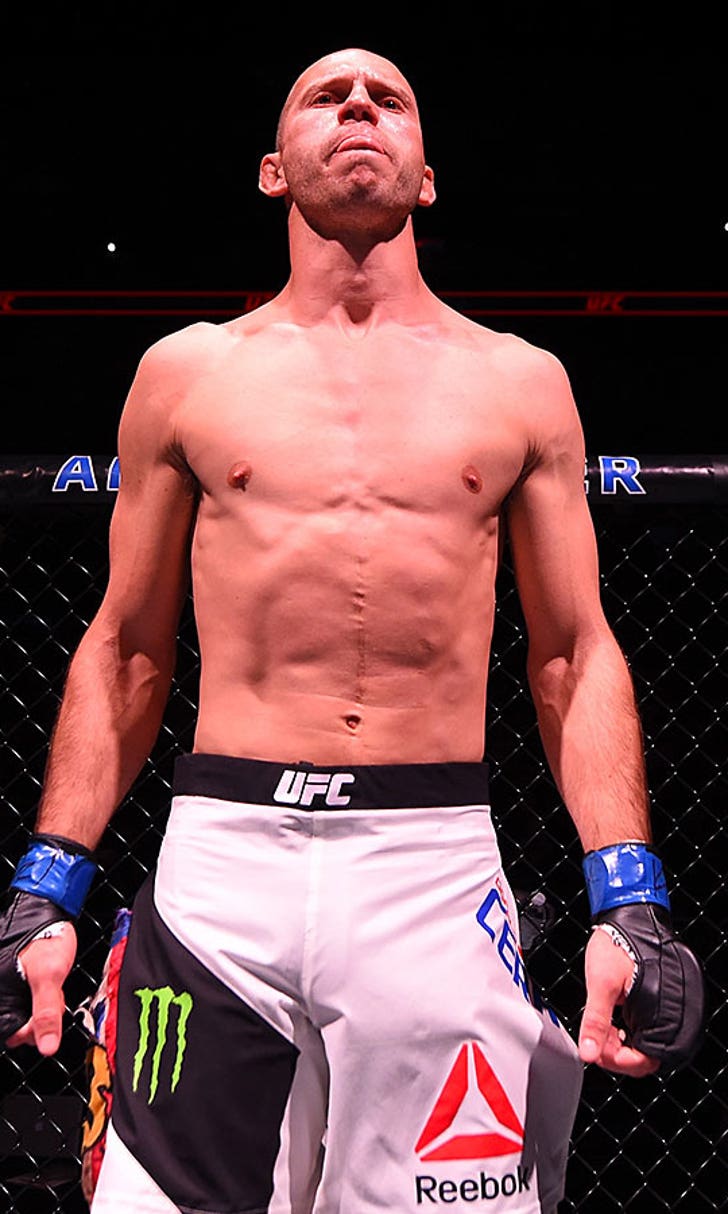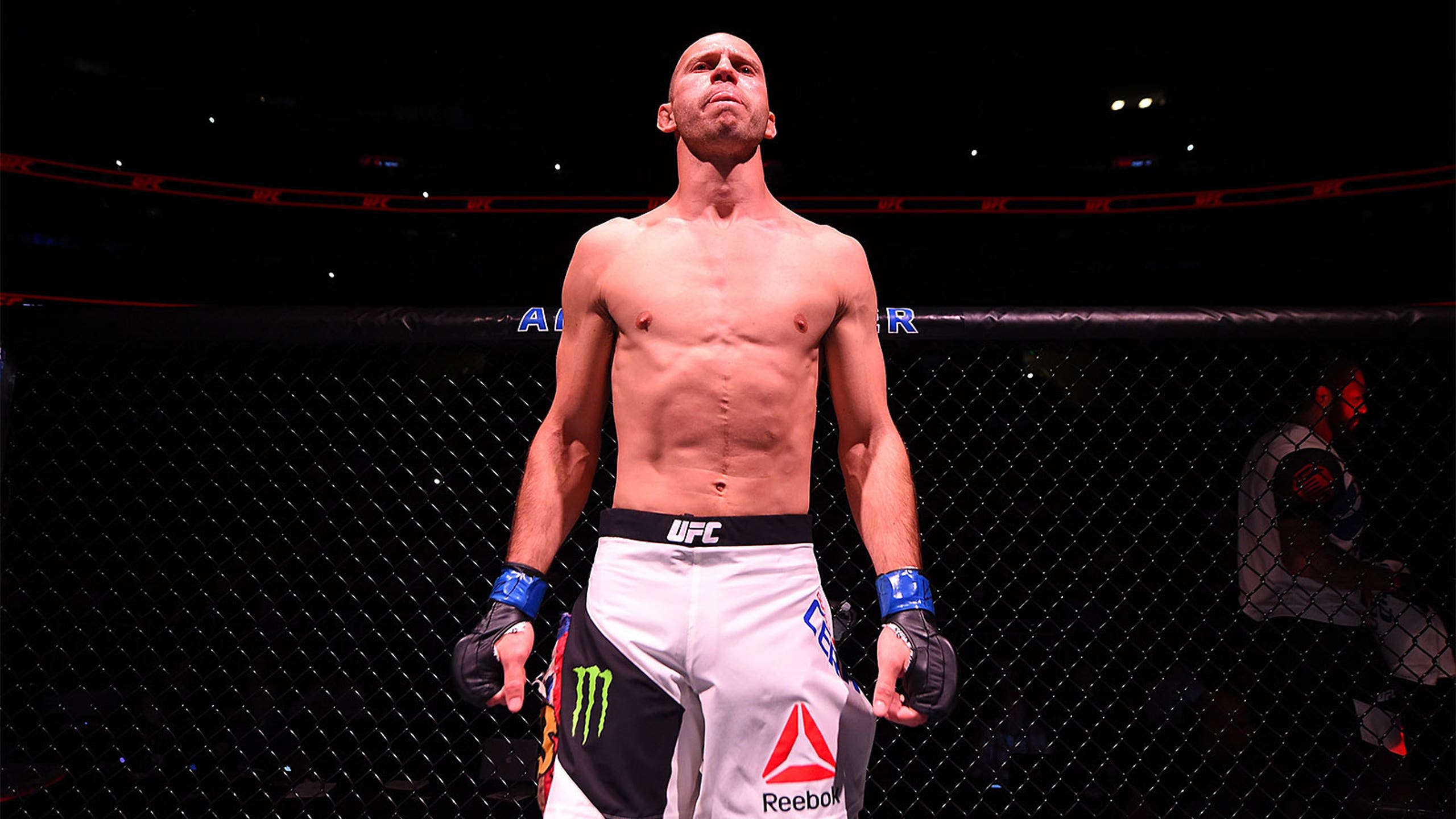 Here's the patch that got 'Cowboy' Cerrone into hot water with the UFC
BY Damon Martin • January 12, 2016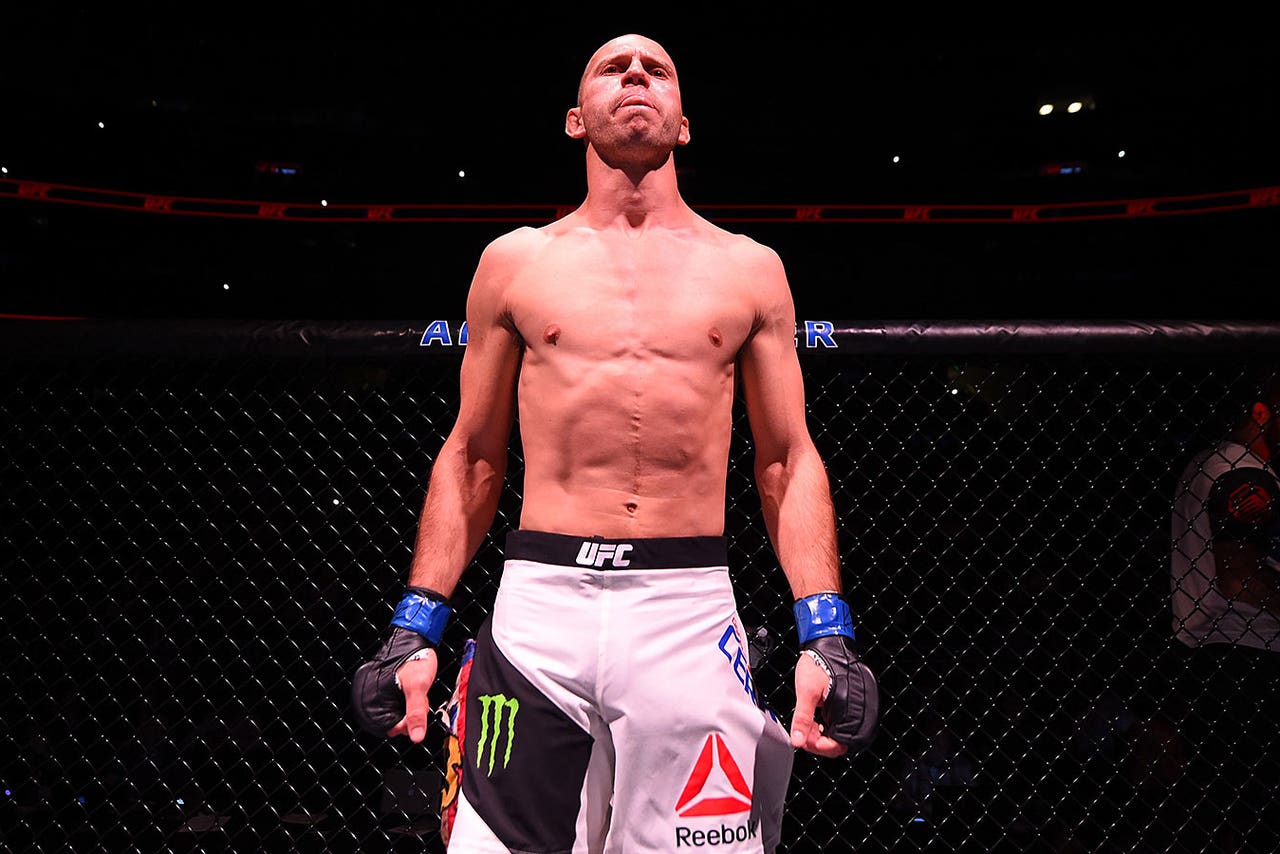 Donald "Cowboy" Cerrone landed in hot water with the UFC during his last fight against Rafael dos Anjos after he wore a patch on his shorts that wasn't part of the approved outfitting policy the promotion signed with Reebok in 2015.
Cerrone was one of three athletes who had payments reduced by the promotion as a result of outfitting infractions due to violations of the company policy.
While the figures of the fines weren't disclosed, Cerrone has stated publicly that the amount he was penalized was rather significant. Cerrone was due to be paid $30,000 for his spot in a title fight at the FOX UFC Fight Night card in Orlando last December.
Below you can see a photo of the Muay Thai and American flag patch that Cerrone had sewed onto his shorts in the locker room just minutes before he walked out to face dos Anjos for the title.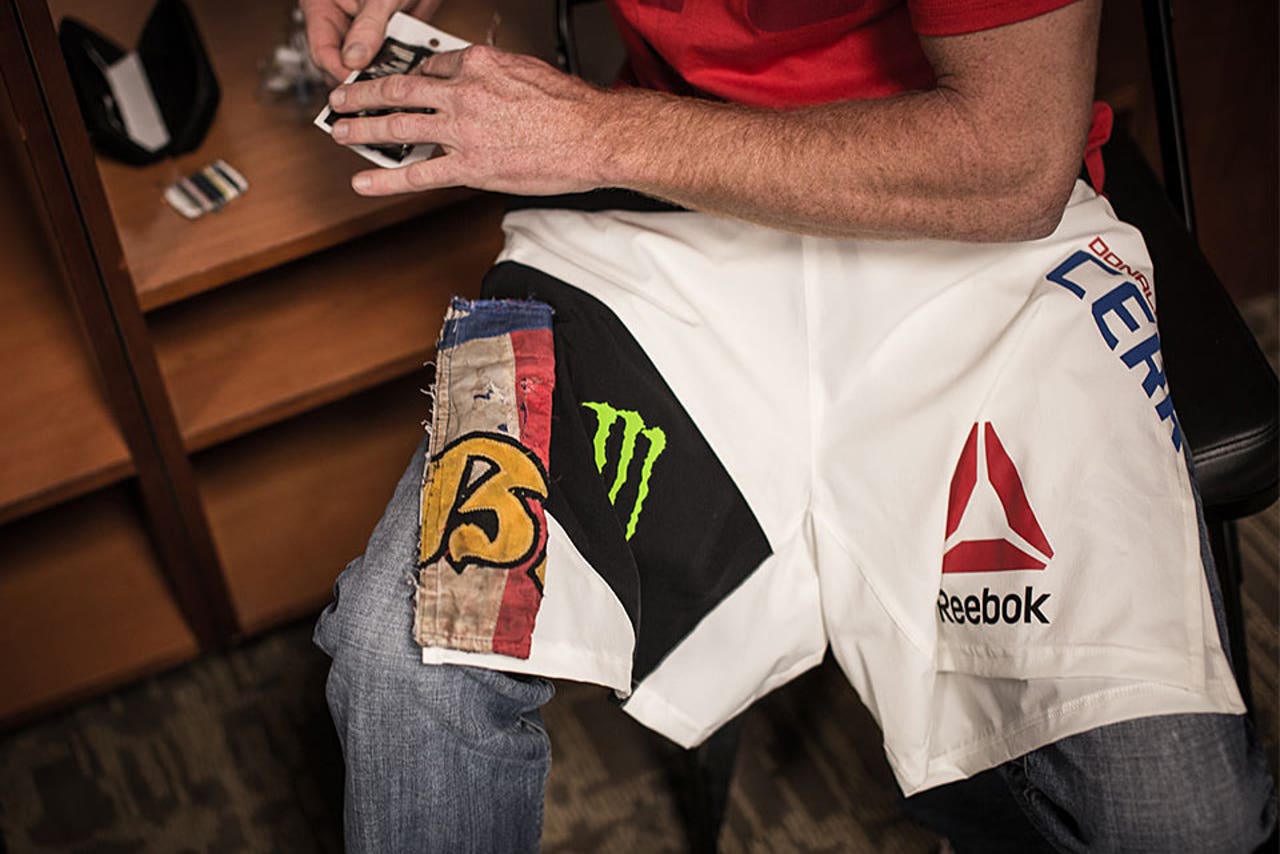 Cerrone was obviously upset at the fine he received as a result of placing the patch on his shorts for the fight, but he has said defiantly that he will continue to accept the penalties so he can wear what he wants on his shorts.
Nate Diaz also outed himself as one of the fighters who was penalized for the same infraction after he wore jeans to the weigh-ins on the same card as Cerrone rather than the approved Reebok gear the UFC requires athletes to wear at all official events.
---
---