Gunnar Nelson reveals who he would like to fight next in the UFC
BY Damon Martin • March 28, 2017
Gunnar Nelson has never been in the business of turning down fights, so he was a little disappointed to find out that as many as five potential opponents opted out of a bout with him at the recent UFC Fight Night card in London.

According to Nelson, UFC matchmakers were feverishly looking for an opponent to face him on the card, but he was told a number of top 10 fighters declined the chance to fight him.

"This is what happened really. Obviously, I was announced late on the London card because it took a long time for me to get an opponent," Nelson told FOX Sports. "Also, the card was supposed to be full, we were trying to get on it and they said it was full. Then they came back and said 'you want to be co-main?' and we were like hell yeah. So they went through all these guys and I guess no one was willing to fight. I don't know what was going on. Some said they were injured. Some were out indefinitely.

"It was about five guys I believe they said that wouldn't take the fight. All top 10 guys. Then they said this guy Alan Jouban, he wants the fight and I'm like let's go. Props for him stepping up."

Jouban accepted the challenge but then quickly found out why Nelson was such a fearsome opponent when he slammed home a vicious knockdown in the second round before finishing the fight with a choke on the ground.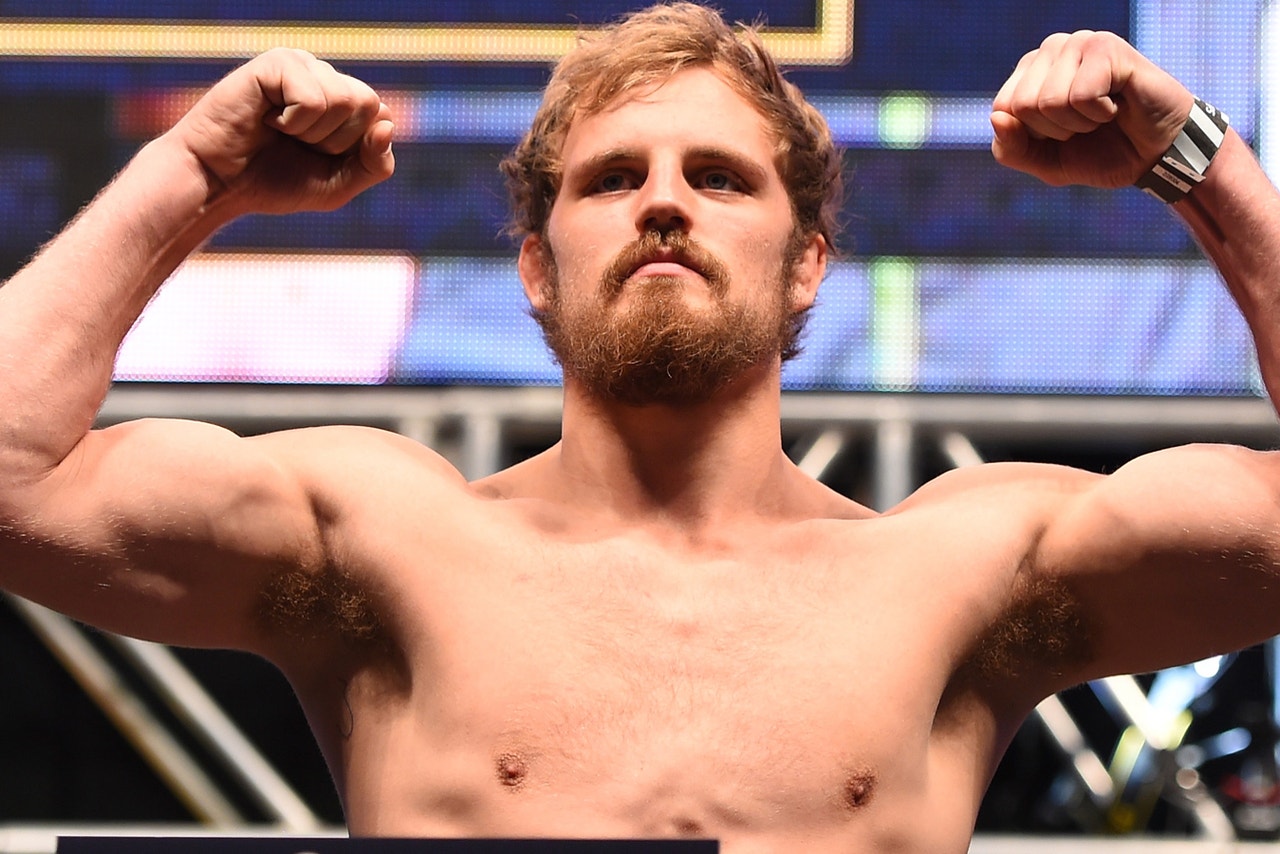 Of course, Nelson appreciated Jouban's willingness to face him when so many others declined and he can't really understand why top 10 fighters are so protective of a number next to their names.

"I guess I don't know if it's the fighters themselves or the managers, but I believe ultimately the fighter will decide. It is frustrating," Nelson said. "I had a good victory in my last one and I was hoping to get a top 10 [opponent] this time, but I guess it's not bad. I got a fight. I basically wanted to step in there and fight and Alan stepped up. In this case, I'm fighting somebody and I have everything to lose and he had everything to win. I was supposed to win this fight on paper.

"I guess I'm showing that I'll do that. I expect those guys to do the same. That's how it is. You can't always fight guys who are higher ranked."

As far as what comes next for Nelson, he hopes to fight at least two more times this year with hopes that he'll step back into the Octagon this summer.

Nelson has never been the kind of fighter to call anybody out, but his coach John Kavanagh suggested a matchup with former two-time title contender Stephen "Wonderboy" Thompson, and that's a matchup that definitely intrigued the Icelandic assassin.

A fight against former welterweight champion Robbie Lawler is another fight that would interest Nelson, but ultimately he's not choosing his opponent because eventually he plans on facing all of them.

"I would love to fight "Wonderboy." That's a fight people seem to want to see," Nelson said. "That's the fight that's most hyped up right now. A fight with him, a good win over "Wonderboy" would be huge for my career. I would love that but as I said, I would fight any of them.

"Robbie Lawler is a big one as well. Any of them guys. To be honest, I understand that I could fight Robbie or "Wonderboy" and it would skip some steps to get that money and the gold and I like that idea. But ultimately, I believe I will fight all those guys. In what order is not the most important thing to me."


---
---