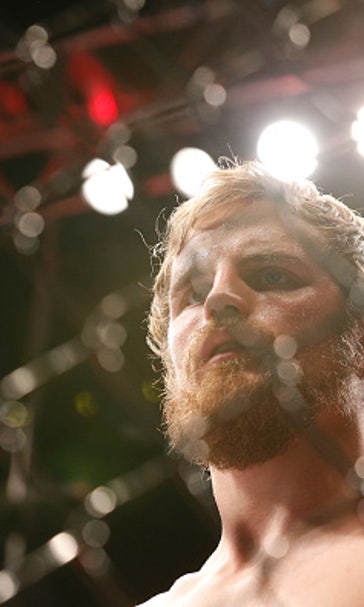 Gunnar Nelson earns biggest win of career with submission over Albert Tumenov
May 8, 2016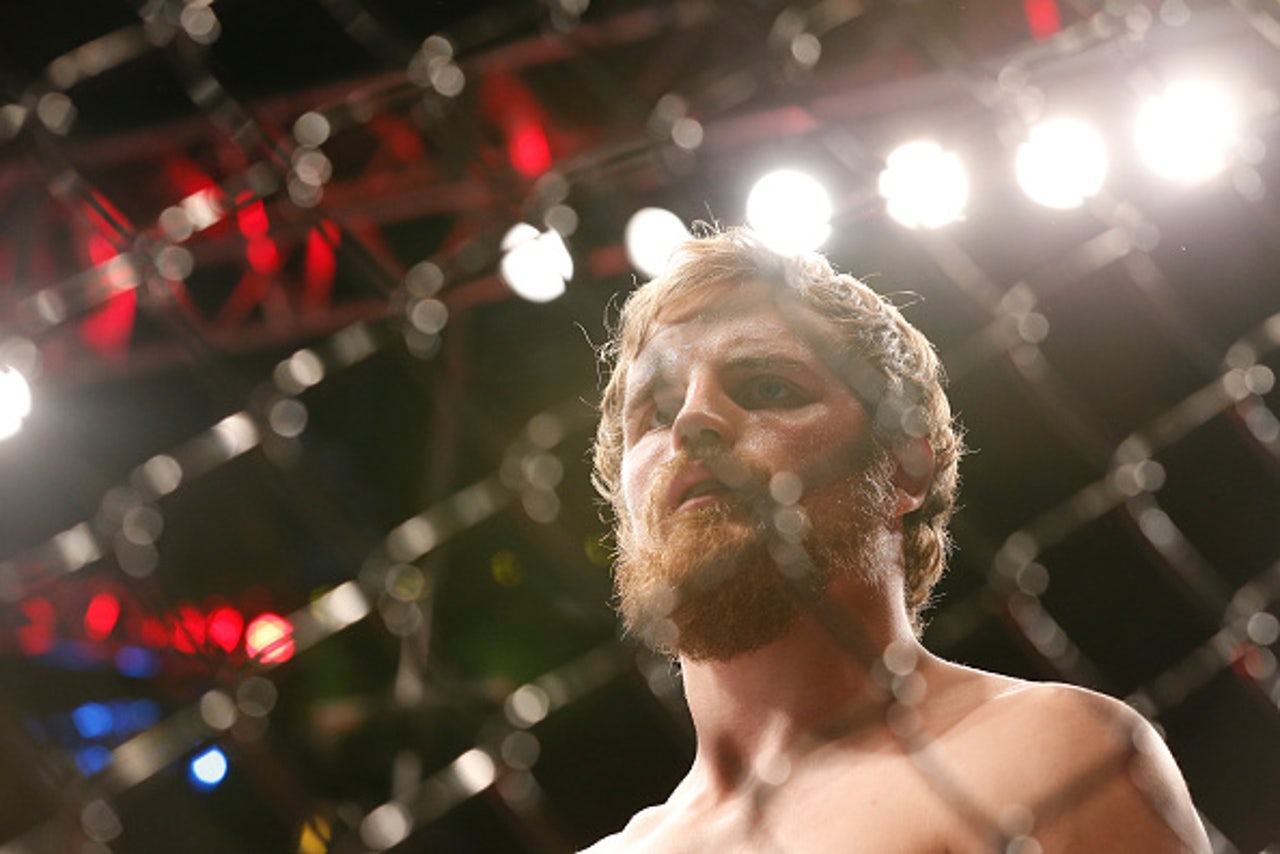 Gunnar Nelson entered his UFC Rotterdam main card bout Sunday having lost two out of his last three but left with a dominant win over one of the welterweight division's hottest contenders. Nelson forced a submission from Albert Tumenov at 3:15 of the second round with a neck crank from behind.
Afterwards, Nelson said that his strategy to beat Tumenov, who had won his previous five-straight, was to "soften him up a bit, keep him guessing...take him down and finish him."
That is exactly what the grappler was able to do and, in the process, earn perhaps the most impressive victory of his career.
Nelson started the first aggressive with strikes, landing a one-two punch combo as well as a left hook to the body. Tumenov reddened Nelson's body with a powerful punch.
Soon, Nelson punched his way into a body-lock position and scored a take down. He quickly moved into the mount, where he landed big elbow strikes to the head.
After one of those strikes, Nelson lost his based and got reversed, though he quickly popped back up to his feet with about 30 seconds left in the period. Tumenov spent the rest of the round swinging for the fences with strikes.
In the second round, Tumenov defended a take down attempt from Nelson but the Icelander connected some more to the head with his left hook. About a minute later, Nelson scored another take down, securing the side-mount.
Soon, Nelson moved to mount. Tumenov didn't like his chances there and attempted to escape, though only ended up giving his back to the Brazilian jiu-jitsu black belt. 
Nelson hit Tumenov a bit with punches and elbows before locking in a crank from the back. With the win, Nelson is back in the win column and will once more be considered a top contender at 170lbs.
Nelson's record improves to 15-2-1. The rare defeat for Tumenov drops him to 17-3.
---
---