Ultimate Fighting Championship
Ultimate Fighting Championship
Frankie Edgar says there's no question he deserves title shot ahead of Cub Swanson
Published
Jun. 8, 2017 9:02 p.m. ET

Frankie Edgar didn't exactly root for Max Holloway to beat Jose Aldo at UFC 212 this past Saturday night, but he wasn't cheering against him either.

Edgar, who is currently ranked No. 2 in the world at featherweight, sat in the crowd in Brazil as Holloway dished out a vicious finish to dethrone Aldo and become the new undisputed champion at 145-pounds.

Because he's fallen to Aldo on two prior occasions, Edgar knew that his best chance for another shot at the title would be with a Holloway victory, and that's exactly what happened at UFC 212.

Now Edgar sits atop the contender's list for the first crack at Holloway's championship, and he just doesn't see how the UFC wouldn't move quickly to put that fight together in the near future.




"There's just no other options that are anywhere near viable," Edgar told FOX Sports via the Fight Society podcast. "I've done everything. I've been fighting the best guys time and time again and getting the results that I need. Besides the fights with Aldo, that's it. I pretty much beat everybody. [Max] pretty much beat everybody.




"Let's figure it out. It's down to us two and that's it."




The only other person with a real argument for receiving the next title shot is No. 4 ranked contender Cub Swanson, who has won his last four bouts in a row including back-to-back 'Fight of the Night' performances in his most recent matchups.

Swanson has argued that Edgar has lost four consecutive title fights and said it's "ridiculous" that he would get a fifth with Holloway as champion.

https://twitter.com/CubSwanson/status/872231693284851713

Edgar countered by pointing out that he's already beaten Swanson in a lopsided performance back in 2014 before Holloway handed him a defeat one fight later with a second round guillotine choke submission.

Add to that, Edgar has faced a laundry list of top 10 fighters throughout his featherweight career while he fails to remember anybody who Swanson has faced that's even remotely the same caliber.




"First off, I beat Cub pretty soundly not too long ago and then right after that Max beat him pretty soundly. I don't want to talk junk but I'll just put facts," Edgar explained. "He lost to me, he lost to Max and then he beat guys that aren't even in the top 20 when you compare that to what I've done. Since I fought Cub, I've beaten [Chad] Mendes, Urijah [Faber], Jeremy Stephens, Yair [Rodriguez] and I had that one loss to Aldo.




"He's got a pretty bad loss to Max and then he's beaten some guys that I don't know their names."




Swanson aside, Edgar also knows that Holloway has virtually cleared out every other contender at 145-pounds during his current 11 fight win streak.

The one major absence on Holloway's resume is the former lightweight champion, who'd be more than happy to face him with the title on the line later this year.

"Listen that last one they said was an interim title, that's not the real title. This is a real title shot. This is what's coming for me," Edgar said. "It's coming to me because of what I've done and I keep saying if I put myself into these positions, good things are going to happen.

"Well, this is going to happen now."


---
---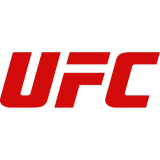 Get more from Ultimate Fighting Championship
Follow your favorites to get information about games, news and more
---