Frankie Edgar knows Yair Rodriguez is dangerous but hype doesn't win fights
BY Damon Martin • May 8, 2017
Frankie Edgar is the picture of consistency.

Throughout his UFC career, Edgar has often times been viewed as the underdog yet he has won far more big fights than he's lost while spending the majority of his time as either champion or top contender at both lightweight and featherweight.

Edgar has beaten a laundry list of legends, top ranked fighters and former champions yet going into his next fight at UFC 211, you'd think it was his opponent who shared all those accolades.

Yair Rodriguez has quickly become one of the most talked about names on the UFC roster after winning his season of "The Ultimate Fighter: Latin America" while putting together an impressive resume with wins over the likes of B.J. Penn and Alex Caceres in his most recent performances.

Rodriguez has been touted as the next big thing, but if he wants to prove it he's going to have to go through Edgar this weekend at UFC 211 and it's a task that's much easier said than done.

"I think this is going to be a big jump, not a little jump but a big jump from what he's used to," Edgar told the Fight Society podcast when speaking about Rodriguez. "But he's got this hype around him. People believe in him. The UFC must believe in him to put him in this position and they're hoping big things for this guy. He's a Mexican fighter, I know they really want to get into that market and he brings a flashy style, an exciting style so the fans are into him.

"But yeah, this is definitely going to be a big jump for him. He's definitely done a great job in his previous fights, but I know he hasn't fought anybody like me or at least my level."




While this fight isn't a main event, there are similarities between the matchup with Rodriguez and a bout Edgar had a few years back with featherweight contender Cub Swanson.

At the time, Swanson was on a six-fight win streak with four of those victories coming by way of knockout or TKO and it appeared he was on a collision course with featherweight champion Jose Aldo. To earn the title shot, Swanson got matched up with Edgar in a five round main event where he enjoyed a lot of buzz about his future title fight against Aldo.

Edgar proceeded to maul Swanson over the next 25-minutes until he finally put a stop to the fight with just four seconds left to go until the bell. It was a not so subtle reminder that Edgar may not be the loudest person in the room or the one with the most hype around him, but that doesn't mean he's still not one of the best.

"I feel like it comes up a lot for me. Maybe I'm not the biggest mouth or the flashiest guy in the world and people want to overlook me," Edgar said. "The people that matter, my teammates, my coaches, my family, they know the deal. They know the work I put in, they know the skills I possess.

"I'm not concerned with the hype he's got. I'm just going to go in there and do what I do. If I do what I do, I know I'm going to get my hand raised."

One of the reasons why Rodriguez has been so highly touted lately is in large part due to his exciting style inside the Octagon where he's unleashed any number of flashy moves including his jumping switch kick to knock out Andre Fili or the series of spinning kicks and punches he unleashed against Alex Caceres.

Edgar appreciates that kind of style, but he's always preferred good fundamentals and precise technique because it not only got him into the UFC but it put him into a position to stay there for the past decade.

"When two good guys go at it, I think the most technical, sound guy is usually going to win. Granted, he does put himself out there and sometimes there's big rewards in that, but there's also some dangers. With his style, you live and die by the sword," Edgar said about Rodriguez. "I think that's something that could come up where, granted he may catch me with something crazy, but he may also put himself in jeopardy doing so."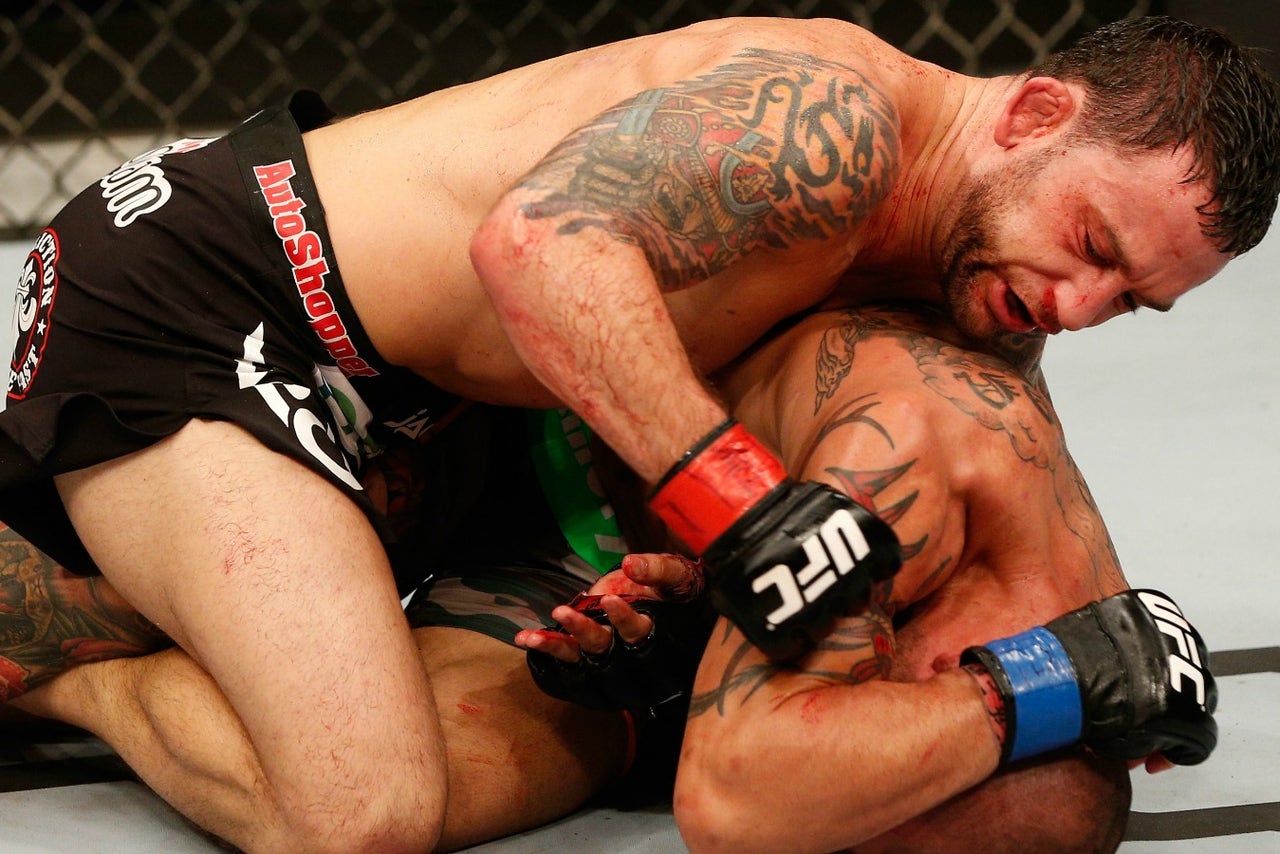 Edgar truly believes he can dismantle anybody in a fight if he performs at his best, but he's not looking down on Rodriguez as another road bump on his path back to the title.

He knows the 24-year old featherweight is looking to make a name off of him to hopefully earn a title shot in the near future. Edgar can't help but respect that Rodriguez was willing to step up to fight him at UFC 211, but sadly he plans on sending him packing with a loss on his record and a harsh lesson learned.

"He's a dangerous guy, he can spoil my future in other words or my future plans. I've got to make sure my Spidey senses are on full go in there with him because of the style he brings. One minute of me being lax, can cost me a win. I'm definitely not overlooking Yair. This is a big jump for him, I haven't fought anybody like him so that's still a challenge in itself, but I've been in there with the best with both weight classes and maybe I haven't fought someone like him, but I've fought the best guys in the world and he hasn't yet," Edgar said. This is the first time he's going to come across one of the best guys in the world.

"I do believe Yair's going to have a bright future regardless of what happens with me and him but he's going to have to wait some time until after our fight."


---
---