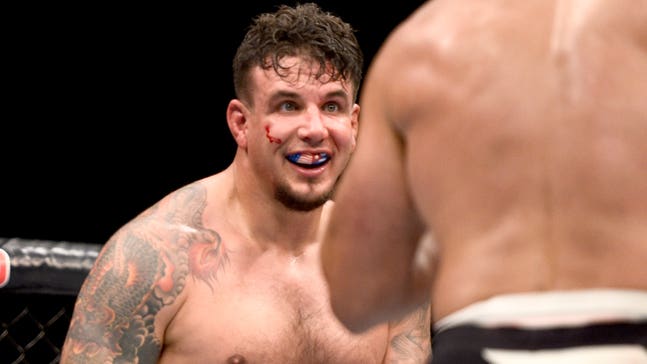 Frank Mir still fighting, and for the right reasons
Published
Mar. 15, 2016 4:16 p.m. EDT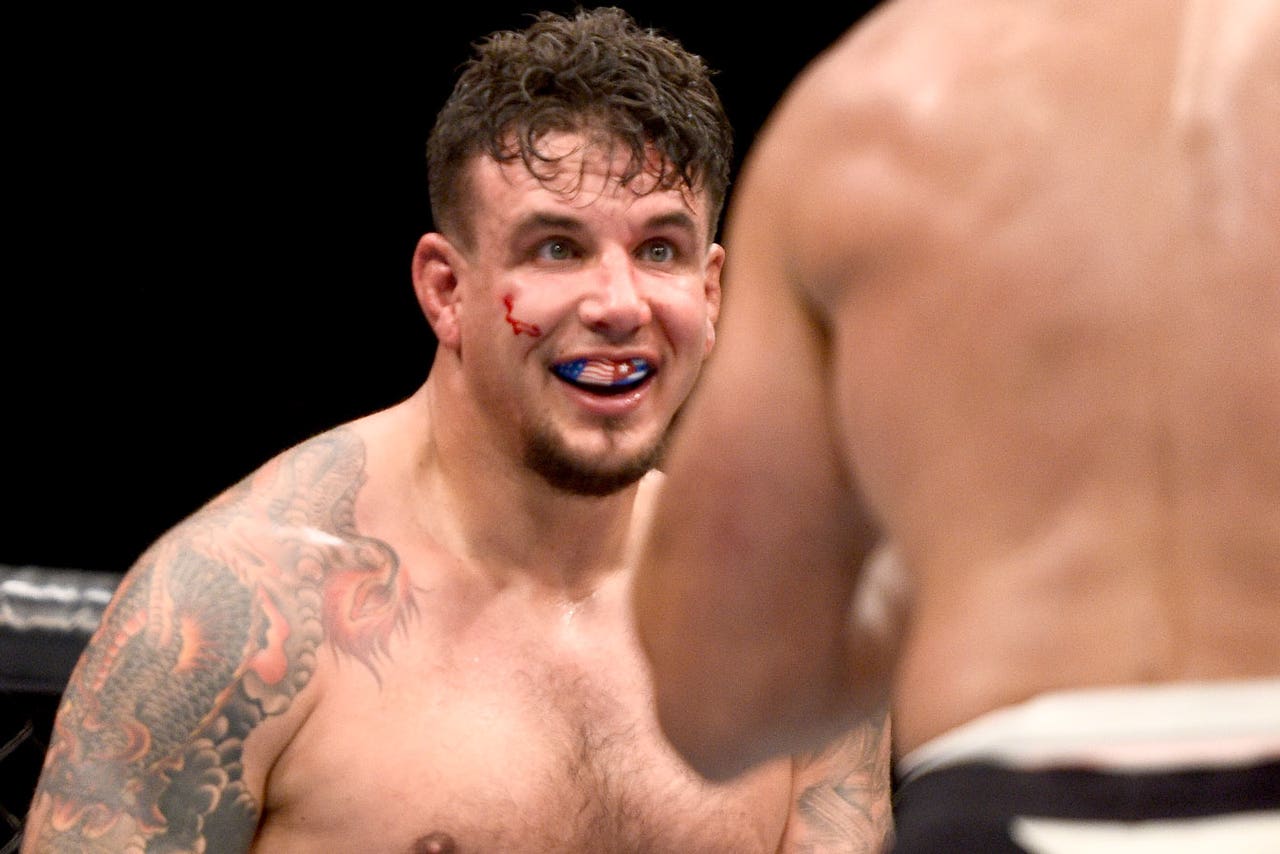 2015 was one of the most active years of former heavyweight champion Frank Mir's storied career, and it followed a year off from competition while the fighter reconsidered his options and healed his body. In Feb. 2014, Mir lost his fourth-straight bout.
He took a year off from fighting. He rested, he did yoga.
Eventually, Mir felt good enough to resume fight training. When he did, his love for combat was sparked once again.
In 2015 Mir fought three times, with his lone loss being a controversial decision to Andrei Arlovski in September. This Saturday the 36 year-old returns to the Octagon, against the dangerous knockout artist Mark Hunt, in Hunt's Australian backyard.
In 2014 Mir was uncertain if he'd ever fight, again. Now, he seems as hungry as he ever was.
The key for the submission master was simply feeling good again, and then wanting to test himself. "Being able to go out there and still compete was my motivation and goal," he tells FOXSports.
"For awhile there in MMA, it was really bad. We were still growing and we didn't have the same attention focused on how to deal with injuries and maintaining athletes that we do now. 
"Our toughness was kind of a detriment. No matter the injury, the attitude was just to wrap it up and ice it. Then, you'd go to the gym and train. You had to show up hurt, no matter what. That caught up with me. Seeing a guy like Peyton Manning, who had neck injuries and was released from Indy. Still, he was able to rehab and do whatever it took to get his body back and now is able to perform at the highest-level possible, it was inspiring. The mind was still there. Once I learned how to take better care of my body, that hunger to test myself out there, came back."
We should know by now that it doesn't take much to get Frank Mir in the mood to fight. After all, he's been doing it since he was a kid, and has endured to create one of the longest elite MMA careers in heavyweight history, dating back to 2001.
Though Mir makes his money from fighting, it isn't the reason he does it. "It is stress relief, man," he explains.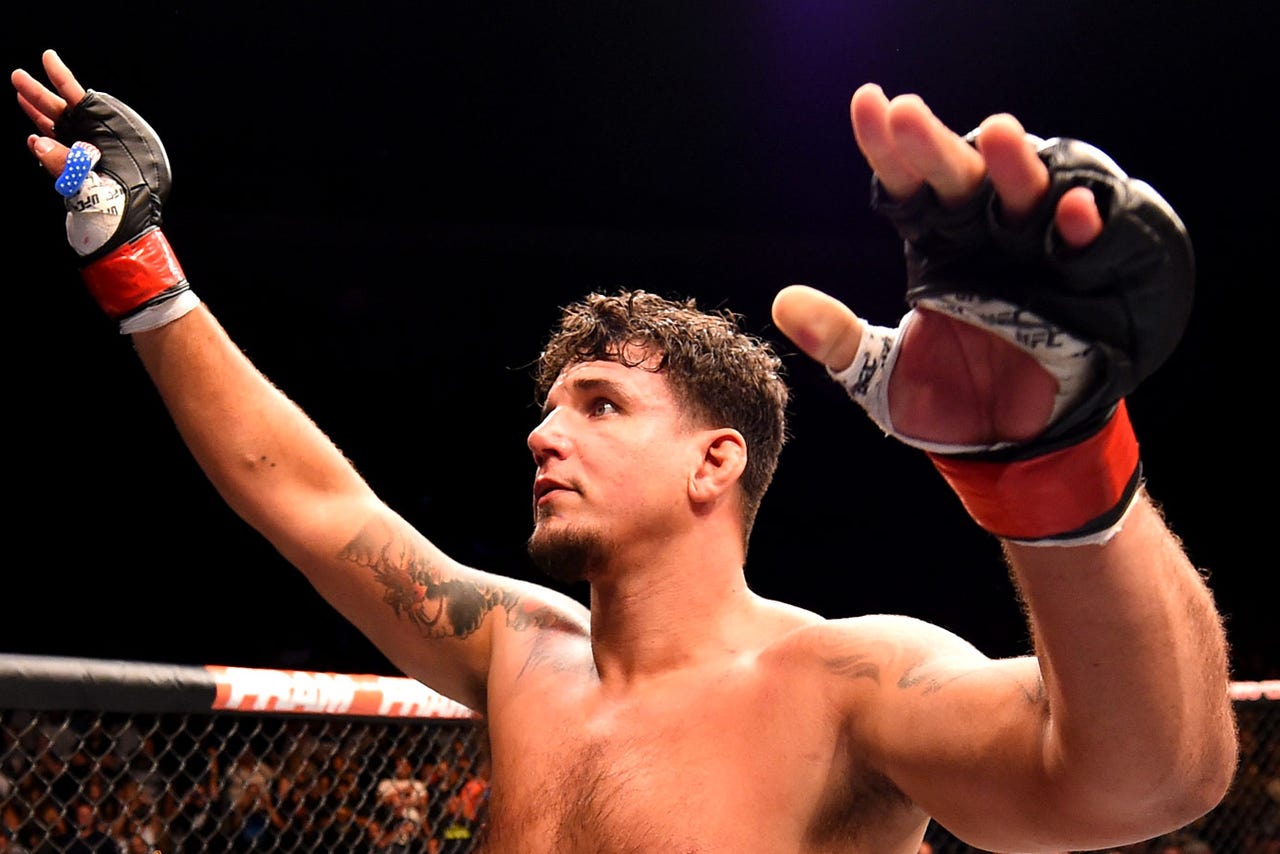 Frank Mir will return to the Octagon Saturday against the dangerous knockout artist Mark Hunt.
"I'm just following something I love to do. People think you do it for financial gain. Don't get me wrong, I'd rather not be poor. Lots of guys say they are fighting to feed their children, and they look at fights like their opponent is trying to take food off the table for their families. I don't really draw my motivation from there.
"It is pleasant. I love to do what I do and since they pay me money to do it, great! But, I do this, now, for the same reason I did it the first day - I love doing it. The fact that I get paid to do it, that it can be my full-time job just means that my wife won't be annoyed at me for spending so much time at the gym."
However much longer Mir's career lasts, he hopes to stay in the gym for much longer, afterwards. "I want to do this as long as I can, and even when I'm done and can't fight in the UFC, I can still train, spar, and do circuits," he plans.
"I'd love to do BJJ tournaments, again, in the future. I'd love to do karate tournaments. It looks like fun to do it. I want to do the jiu-jitsu worlds. Fighting for money just helps me articulate to my wife why I do this, but I want to train and compete for as long as I can, just because I love it." 
---
---