Ultimate Fighting Championship
Ultimate Fighting Championship
Facing Silva in Brazil a challenge
Published
Jun. 20, 2012 1:00 a.m. ET

I didn't really think too much of fighting a Brazilian in Brazil until I started doing interviews ahead of the fight. I thought taking a rematch with Wanderlei Silva — I beat him in a classic fight at UFC 99 three years ago — would be a good fight to get me back up there in the middleweight division.
But now I'm starting to realize it's a bigger deal than I first thought. Still, it's great to be able to check Brazil off my to-do list on Saturday, as I've yet to fight in this country and it's something I've always wanted to do. Right now I'm all about completing remaining goals, and fighting Brazil is definitely one of those goals. I've fought in Northern Ireland, southern Ireland and Germany and here I am in Brazil about to fight here, too.
Any time you go into an opponent's territory you have to stand up and be counted, perhaps even raise your game to that next level. It seems as if the whole arena is against you, and that kind of scrutiny can either make or break a fighter. If you don't know how to deal with it, you could just collapse right there and then.
However, I've been in a few of these situations before and I know that stuff like this brings out the best in me. It forces me to take a deep breath, look around the arena and go that little bit harder in order to get the victory. I'm prepared to do that on Saturday night against Wanderlei at the UFC 147 pay-per-view.
I actually have a decent amount of support from fans in Brazil, at least according to Facebook and Twitter and stuff like that. I'm always receiving messages from Brazilian fans and have done so for years. I think, ultimately, the Brazilian fans are extremely knowledgeable and respect all fighters, regardless of where they come from or whom they happen to be up against. I'm sure many of the Brazilians in the arena on June 23 will have watched me and rooted for me in many other fights over the years. Sure, I understand the majority will want Wanderlei to win, but that doesn't mean they hate me.
Looking at the fight as a whole, I think this rematch will play out much like our first fight in 2009. You'll see two guys coming out looking to trade shots and make an exciting fight. It then all boils down to who gets caught and who is savvy enough to avoid getting caught. I plan to be the one punching and not getting punched, and I'm sure Wanderlei will be intending to be that same guy, as well.
In the end, the UFC and our fans know this fight is going to be a great one, and that is the reason why it was put together at late notice in the first place. You can count on me and Wanderlei to deliver. I can promise you that much.
Also, as well as being excited to fight this coming weekend, I'm also incredibly relieved. It's been 16 long, hard months since my last fight in the UFC and you'd better believe that I'm raring to go.
I was supposed to fight last August against Antonio Rogerio Nogueira and ended up going through nearly an entire camp for that fight before Nogueira had to pull out because of a shoulder injury. So, for me, it doesn't feel like I've had 16 months away from the Octagon because I did prep that whole time. As soon as that fight got pulled, several weeks later I ended up dislocating my shoulder and having surgery.
Yes, I'm a 37-year-old man and have my bumps and bruises and am pretty banged up, but oddly enough, of all the things on my body that don't hurt, my shoulder is one of them. My shoulder is in really great shape right now.
Retirement has never really crossed my mind, despite the fact I'm clearly at an advanced stage in my career. Honestly, I couldn't imagine a life without mixed martial arts. I don't know what I would do. I enjoy competition and, while I might not have anything left to prove to anyone, making another title run would really be a Cinderella story for me, and the hope of doing that gets me out of bed in the morning. If it doesn't happen for me, I won't lose sleep at night, but it's still good to have goals and to be blessed and able to try and reach those goals.
The feeling you get when winning a fight cannot be matched in any other walks of life. In fact, the only job better than being a fighter is that of a rock star. I can fight only three times a year and experience the buzz of performing and winning, whereas a rock star can perform every day or every other day and lap up a similar kind of adulation. They also suffer far less headaches and bruises than we do.
Now, at 37, I'm taking each day and each fight as it comes. Every win you get as a fighter feels great and I'm looking to cherish them all from this point on. There's going to come a day when you stop winning fights and there will also come a day when you stop competing in fights. And it's then that you'll look back on your career and think, "Damn, why didn't I do this, or why didn't I do that? Why didn't I enjoy that moment more?"
Right now, I'm living for the moment and making the most of all the opportunities that come my way. Wanderlei Silva was an opportunity that came my way, and I plan on making the most of it.
UFC 147 will be live on pay-per-view Saturday at 10 p.m. ET/7 p.m. PT.
Follow me on Twitter at @RichFranklin
---
---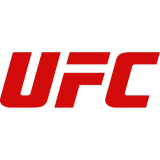 Get more from Ultimate Fighting Championship
Follow your favorites to get information about games, news and more
---