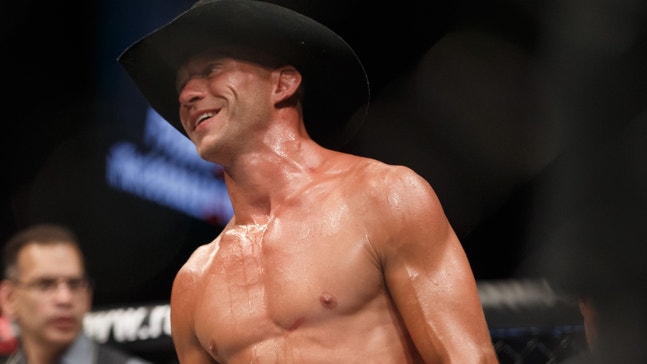 Donald 'Cowboy' Cerrone TKO's Rick Story, immediately asks for Eddie Alvarez next
Published
Nov. 15, 2016 2:14 p.m. EST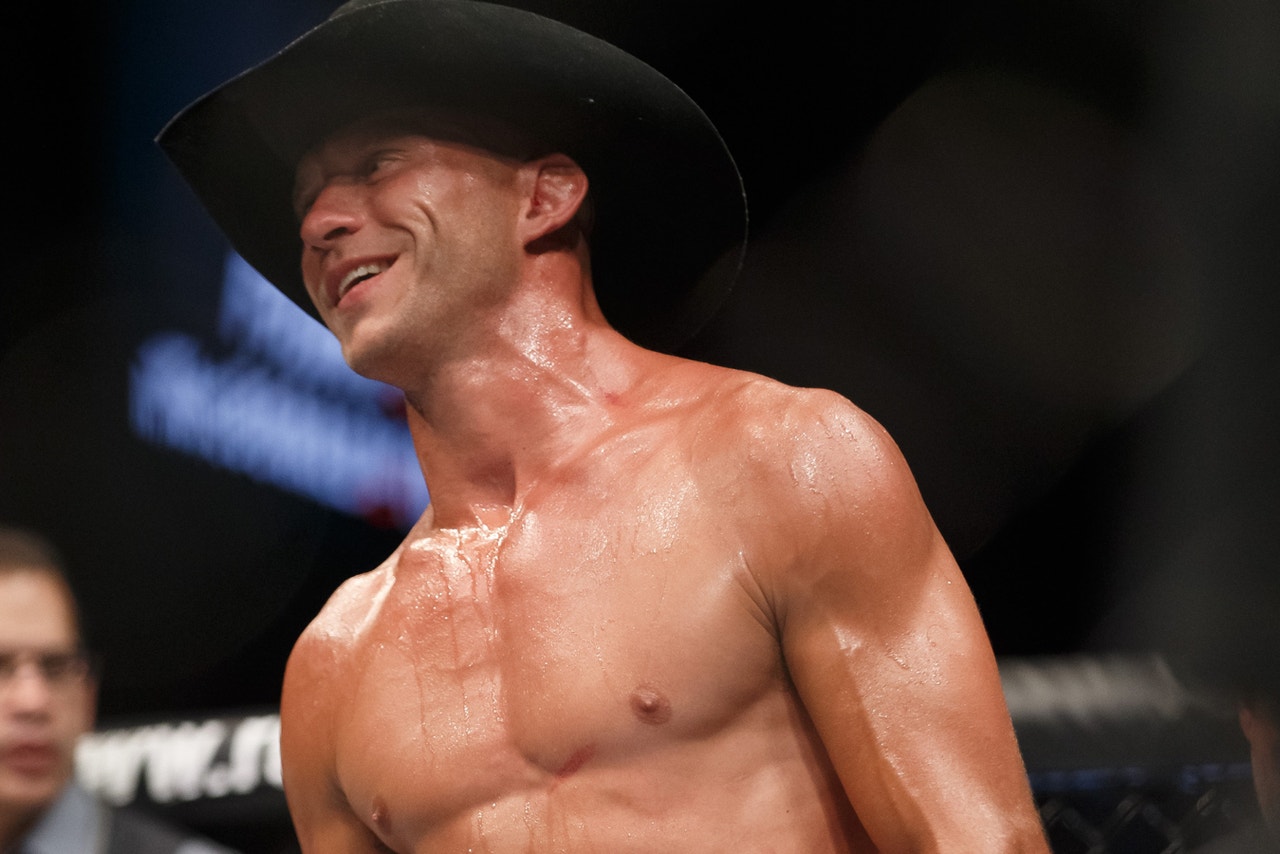 LAS VEGAS — Donald "Cowboy" Cerrone is now 3-0 as a welterweight, but he's got designs on a return to 155 pounds and a fight with new champ Eddie Alvarez.
Cerrone had a very tough test ahead of him on Saturday night as he faced veteran welterweight contender and top 10 fighter Rick Story.
Right out of the gate, Cerrone showed off some diversity in his game as he took Story to the mat in a surprising move. The takedown didn't last long as Story ended up putting Cerrone on his back instead, but almost immediately he was fending off a triangle choke from the bottom.
Cerrone wasn't able to lock up the submission, but it allowed him to work back to the feet and from there he was in complete control with his masterful kickboxing.
Story made it to the second round, but a surging Cerrone found his range and started landing shots at will with his offensive output advancing with each passing second.
Finally, Cerrone saw an opening where he clipped Story with a hard three-punch combination finished with a head kick that smacked his opponent directly in the face.
With his opponent reeling, Cerrone pounced and quickly opened up a barrage finished with a big knee that dropped Story to the mat and that was the beginning of the end. A couple more punches followed and the referee rushed in to stop the fight.
Following another big win, Cerrone announced his intention to move back down to the lightweight division where he hopes to meet Alvarez in a rematch from their first fight in 2014. On that night, Cerrone beat Alvarez by unanimous decision and now he wants to do it again with the title on the line.
"Eddie Alvarez," Cerrone said, "you've got something that belongs to me."
---
---