Dominick Cruz: Cody Garbrandt will 'beg me' to stop the fight
November 15, 2016

Dominick Cruz has heard a lot of fighters criticize his style inside the Octagon, especially when it comes to his footwork and movement.
Some have called it dancing, others say he's just point fighting, but the results can't be denied when looking at Cruz's undefeated streak and multiple title wins over the course of his UFC and WEC career.
The latest detractor is Cody Garbrandt, who will face Cruz in the co-main event at UFC 207 in December and he says that Cruz's footwork is nothing more than a problem other fighters haven't been able to solve. Garbrandt believes his years of boxing will give Cruz a much bigger problem than anything he's dealt with more recently.
Of course the bantamweight champion has a much different opinion on the matter.
"That's his take on it and if you hear him, he's not the most intelligent guy in the world," Cruz told TMZ just recently. "So there's two ways to go about this sport. There's taking the damage, taking the chances, walking into the center and being willing to take punches in order to give punches.
"Then there's me, where I'm going to put myself in the smallest ratio of taking damage, that way I can use my brain and continue to beat you down, round after round, pick you apart, take as minimal amount of damage as I can while I just beat you up."
Cruz expects to keep that record in tact after facing Garbrandt on Dec. 30.
Cruz knows that the heavy-handed Ohio native packs a serious knockout punch, but he believes that's the only real weapon in Garbrandt's arsenal.
The current champion plans on showing him a full range of weapons when they meet at UFC 207 and by the end of the fight he predicts Garbrandt will be begging for the fight to be stopped.
"I'm going to mix it up, keep you guessing so much that at the end of it, you're going to just wish that I would put you out of your misery," Cruz said. "I'm just going to keep tagging you up and making you look silly.
"Step by step, minute by minute, round by round, until you beg me to stop you."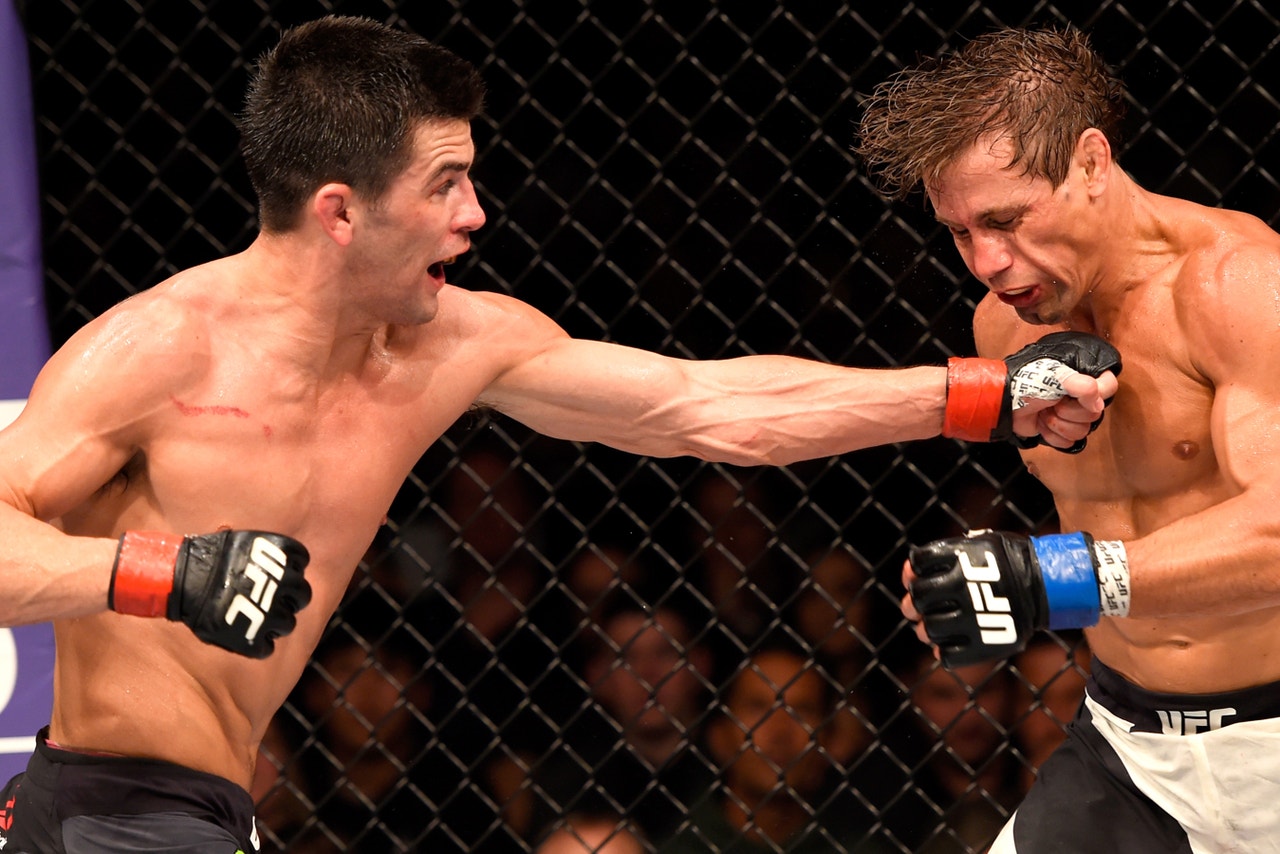 ---
---