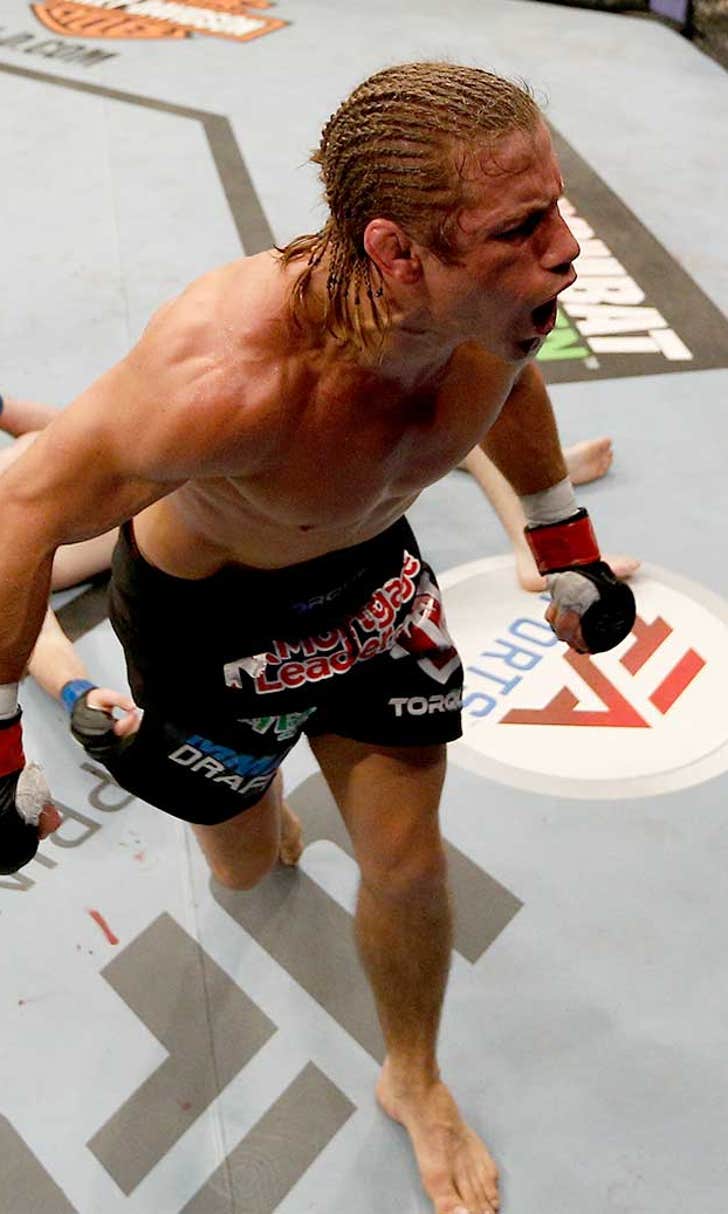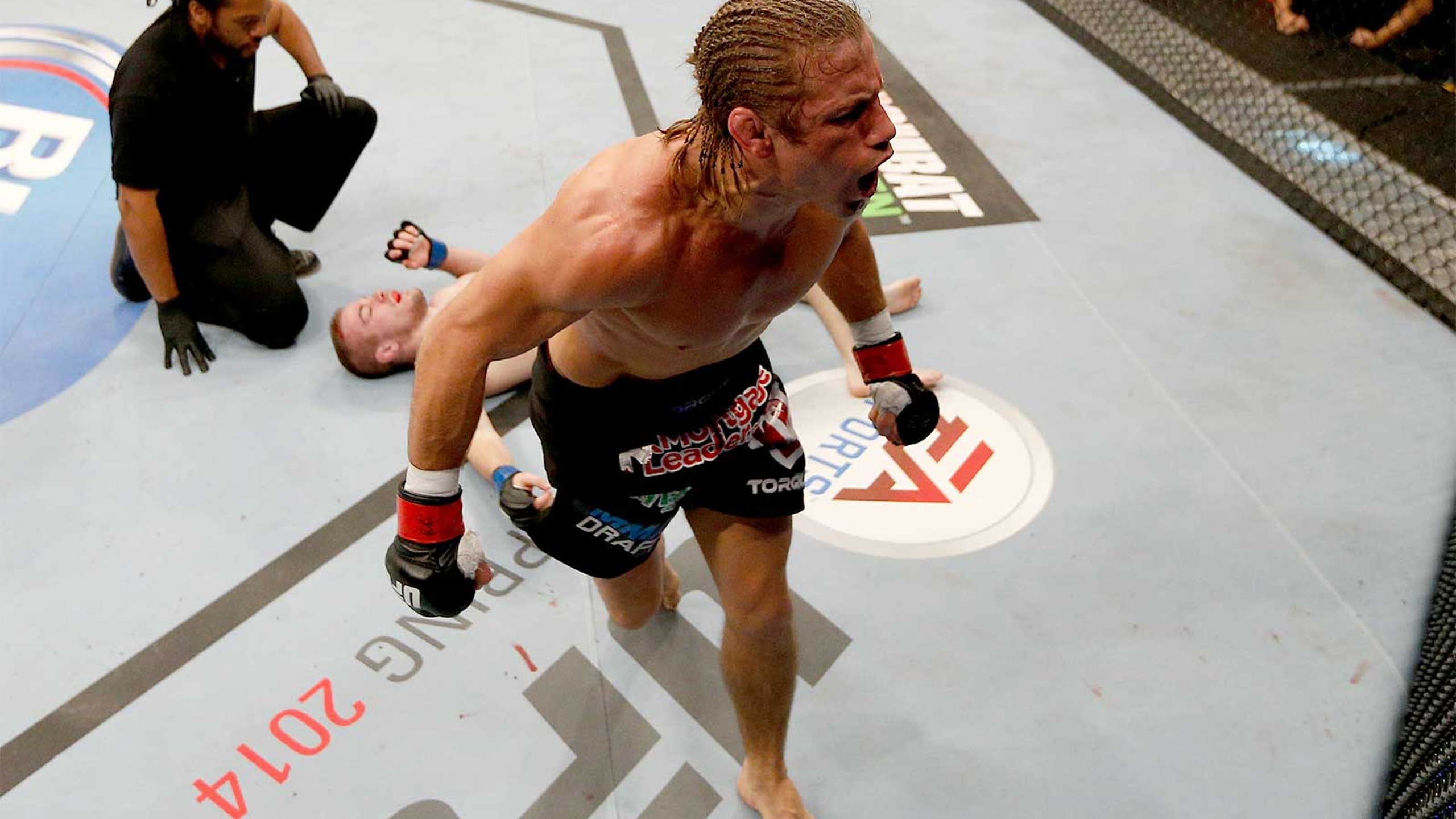 Does Urijah Faber and Team Alpha Male's legacy hinge on a UFC title?
BY Damon Martin • January 31, 2014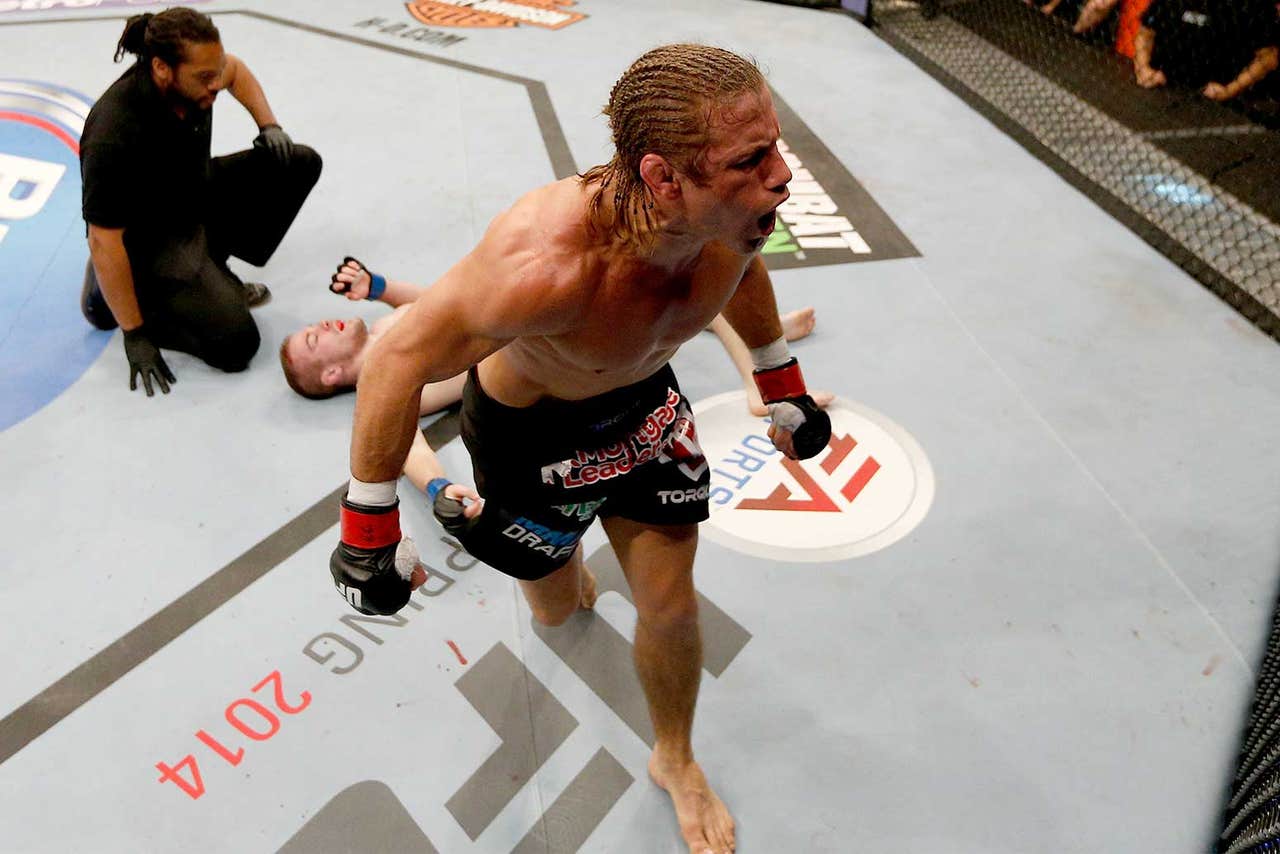 Just two bouts into his MMA career, Urijah Faber was already fighting for a title and since that time he's been involved in more than 15 championship bouts out of his 36 total fights.   Outside of the fact that Faber has been a champion for most of his time spent in MMA, he's also earned a continuous place atop whatever division he's been fighting in because he's actually never lost in a non-title fight.
In the hierarchy of the lighter weight classes from 145 pounds down to 125 pounds, Faber was king during the years of the WEC but since coming to the UFC names like Jose Aldo and Renan Barao are the ones mentioned most whenever gold belts are being tossed around.
Faber has stuck around the top of the bantamweight division since dropping down to 135 pounds, fighting for the belt on two occasions but coming up short in both of his recent bids to take the title. So as he approaches shot No. 3 this weekend at UFC 169 in a rematch against Barao, the questions start to mount about what a win or a loss could do to Faber's overall legacy in the sport.
Faber isn't oblivious to the criticism that's been drawn to him lately about the number of title shots he's received with the lack of championships sitting atop his mantle over the last few years.   He knows that he can silence all of the naysayers with a win over Barao, but ultimately he refuses to let this one fight define a lifetime of hard work.
"I think to have that title would be huge," Faber told FOX Sports.  "I don't define myself on legacies and all that kind of stuff like the belt.  I would love to have it.  Right now, the UFC for my weight class is the top organization in the world, for the sport it's the top organization in the world and to have that belt would be huge.  Unfortunately the UFC took the WEC for years and made it the lighter weight promotion, so at that time it was the best in the world, but as the public goes that UFC belt is what matters.
"For me, I'm always in this sport to be the best.  Getting that belt and adding it to my collection would be awesome.  It's the crowned jewel of the sport."
Maybe even a bigger accomplishment for Faber's legacy would be bringing a title back to his home camp at Team Alpha Male in Sacramento.  Since he first opened the gym, Faber has built a stable of elite fighters all flowing through his facility in California's capitol and while they have a who's who list of top ten talent, there's not a single UFC title among them.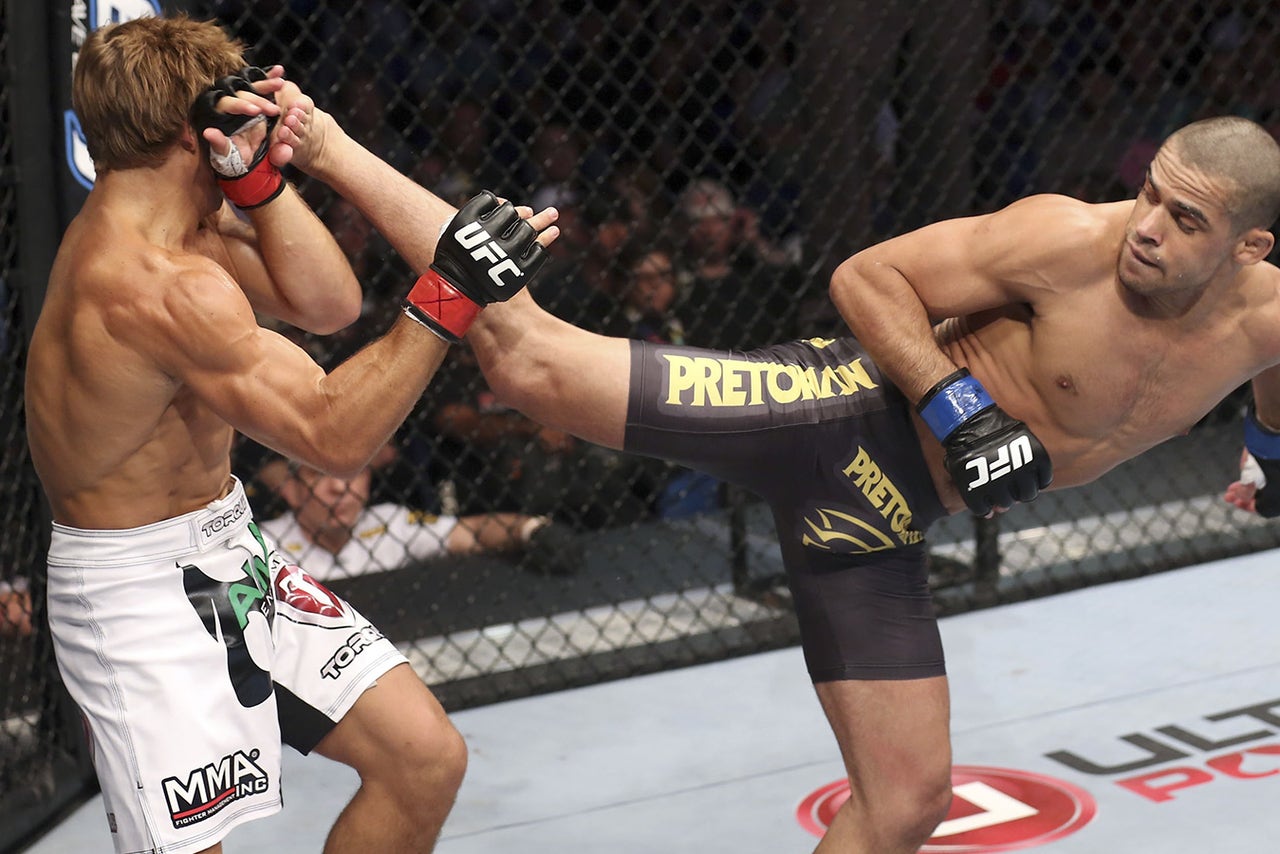 Faber gets his chance to avenge his loss to Barao and bring home UFC gold to Team Alpha Male.

Chad Mendes has battled for the UFC featherweight title while Joseph Benavidez has twice tried for the flyweight belt but came up short.  Add on Faber's two title shots and the numbers are starting to mount towards the idea that Team Alpha Male may somehow become the 1990's Buffalo Bills of the UFC – always great, always in the big game, but never able to bring home the gold.
"I've been getting a lot of questions about that – the one thing that's eluded Team Alpha Male is a UFC belt," Faber said.  "For our weight classes, the UFC has only had our weight classes for like two years. It's only a matter of time before we have multiple belts on our team and I'd love to be the first guy to do it.
"We've got a long list of guys behind me ready to go after that belt as well so it's not going to end there.  It's not going to stop here."
As the team's chosen leader, Faber is more than happy to let the onus of bringing the first belt back to Team Alpha Male fall upon his shoulders, but he will gladly predict that there will be two UFC titles residing in Sacramento by the end of 2014.  Faber believes his teammate and currently No. 1 ranked featherweight Chad Mendes will also bring home the 145-pound title before the year is over.
That's where the collection begins and the possibilities beyond that are limitless.
"I believe that's going to happen," Faber said about two UFC belts coming to Team Alpha Male this year. "I'm making that prediction for sure.  Now it's my opportunity, it's my job to get it done."
---
---