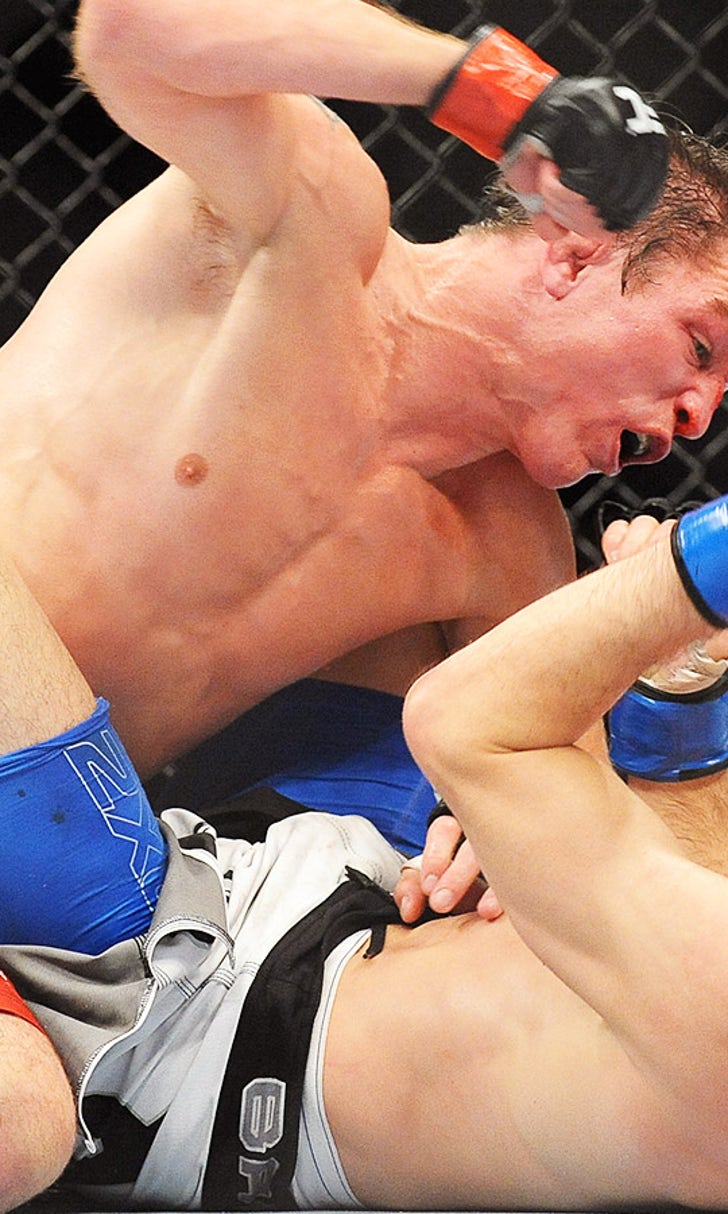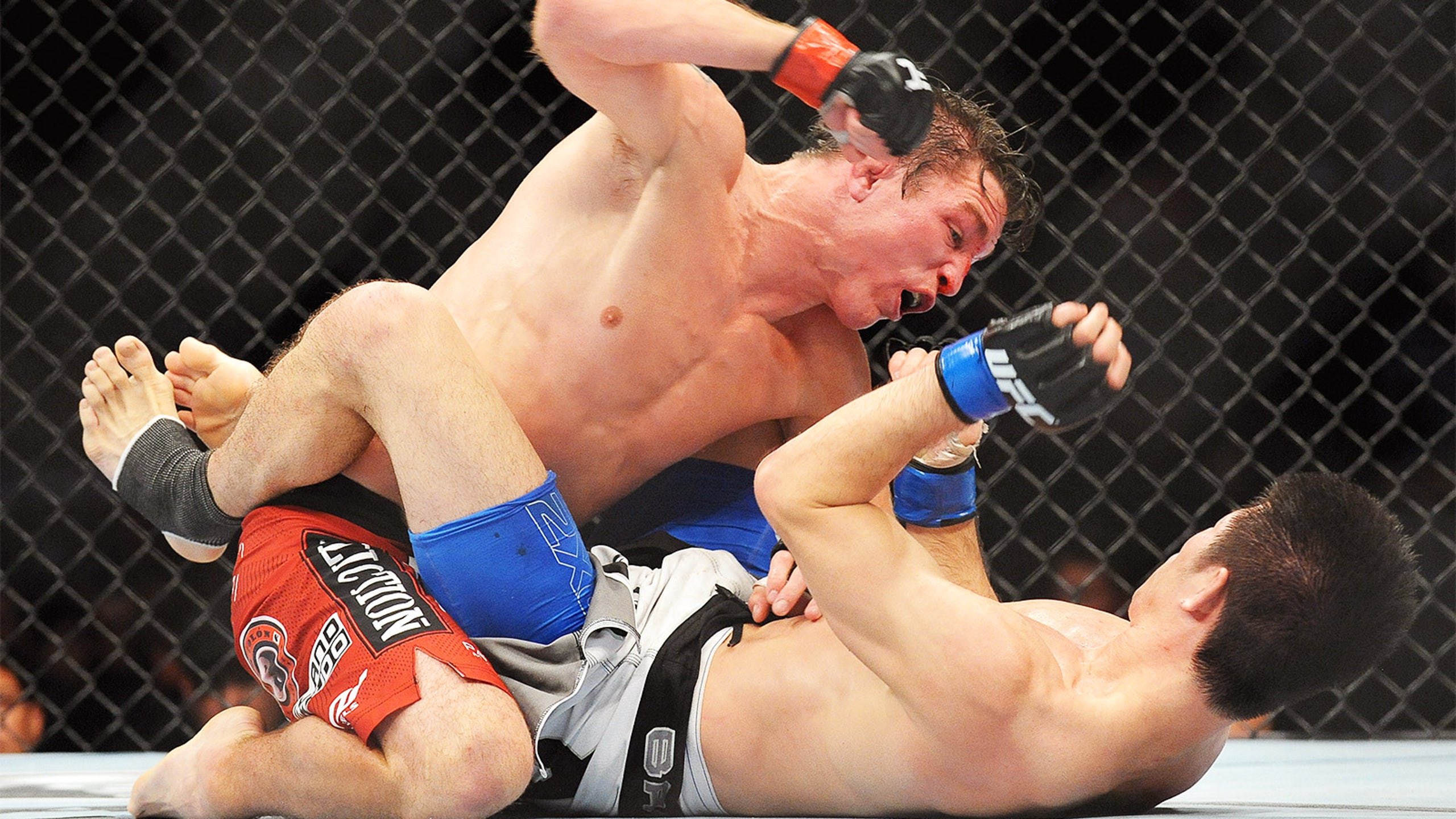 Darren Elkins' top-10 status 'doesn't mean anything' to him
BY Damon Martin • January 23, 2014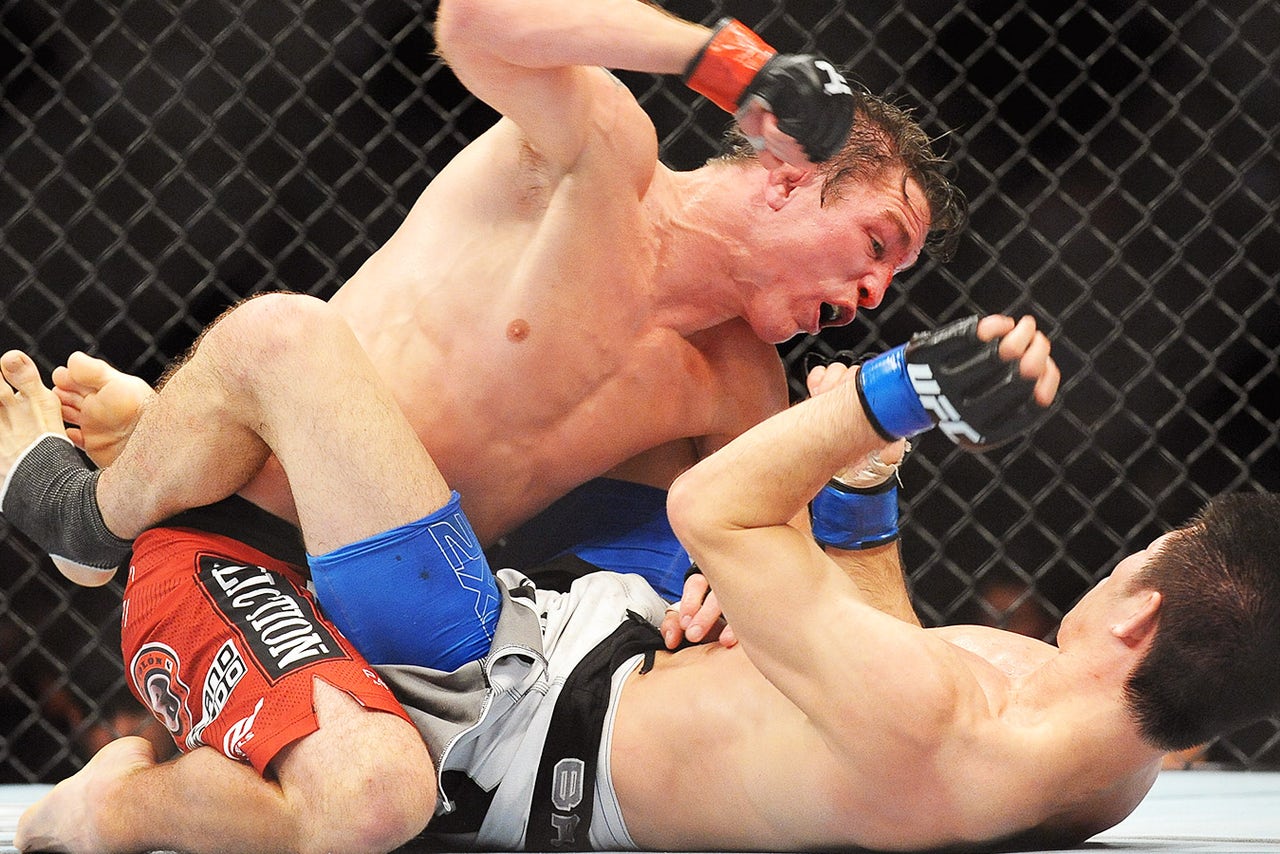 For the second fight in a row, Darren Elkins will fight close to home when he competes in Chicago's FOX UFC Saturday, just an hour away from where he currently resides and trains to get ready for competition.
Much like his last fight against Hatsu Hioki, Elkins is battling for respect in an ever-growing featherweight division where he's trying to find footing amidst a murderer's row of contenders.
Currently, Elkins sits at No. 10 in the UFC's featherweight division, but for his next fight he's taking on a veteran in Jeremy Stephens who is 2-0 in the weight class but still hasn't put together the resume to crack the rankings.  None of that matters to Elkins, because he didn't get in this sport to crunch numbers and decide who is worthy to face him like there's a hierarchy in the UFC.
Elkins loves the fight with Stephens because he knows the long-time UFC fighter will give him everything he can handle and he couldn't care less whether or not he's ranked.
"They've got me in the top ten but that doesn't mean anything.  That's just paper or on the Internet, it doesn't really matter to me the rankings, never did.  If a guy was ranked above me before, it doesn't matter to me," Elkins told FOX Sports.
"If I beat this guy I think I'm close to being one of the top guys and that puts me closer to my ultimate goal."
One of the reasons Elkins has so much respect for what Stephens brings into this fight is because he knows the Iowa native only needs one punch that doesn't need to land clean to end the fight.  While knockouts aren't necessarily rare in MMA, the way Stephens can put an opponent out while making it look like a car crash with fatalities just happened isn't something you'll see everyday.
Despite Stephens' prolific power, Elkins refuses to back down from the challenge of striking with him although he believes he does have the great equalizer in this fight.
"I'm a gritty guy, I don't mind getting in there and getting gritty.  I've got to be cautious obviously, I don't want to get hit with one of his power punches because he has put a lot of people to sleep in vicious fashion.  But I'm not afraid to go out there and implement my game plan and mix it up with him," Elkins said.
"(My wrestling) definitely works out in my advantage because then he's always going to have to be wary of the takedowns.  Obviously he's worked a lot on his wrestling, too, so he's not an easy guy to take down or an easy guy to keep down.  If you're looking at me on tape, you're looking all about my wrestling but then I sneak in a lot of my striking because you're thinking about my takedowns. It keeps people on their toes."
Instead of keeping Stephens on his toes, Elkins may best be served to keep him on his back, but whatever happens as long as he walks away with his hand raised, the Indiana native will take it.
---
---