Daniel Cormier: We give Jon Jones too much credit, he's not the smartest guy
April 6, 2016

Daniel Cormier knew after he was forced out of his fight with Jon Jones at UFC 197 that the former light heavyweight champion was going to have something to say about it.
At first, Jones appeared sympathetic to Cormier's plight as he sent out a message on Twitter saying that he didn't wish injuries on anybody and gave his rival encouragement for a quick and speedy recovery.
A few hours later Jones tweeted (and then later deleted) and taunted Cormier saying that he thought the light heavyweight champion was willing to die to beat him. Cormier made reference to that in a pre-fight interview conducted for FS1 and it didn't take long for Jones to turn it around on him after he fell out due to injury.
None of it surprised Cormier although he says Jones gets a lot of credit for his random jabs at opponents or rivals on Twitter, but in reality he doesn't think the former champion is all that clever at all.
"I think when Jon is alone with his thoughts late at night, I guess most of his tweets like that are late at night when he's alone, he's by himself and he's just in his own element to be who he is. I think he's on the internet reading comments and he wrote that but I had probably seen that 100 times with people tagging me with stuff on Twitter. So to me it says that he might be reading these comments and he might be taking it and using it as his own," Cormier told FOX Sports on Monday.
"I think sometimes we kind of give him a little more credit than he deserves. Jon isn't as sharp as people want to make him out to be. They say he was so clever in that instance, I don't think he's that clever. He's not the smartest guy. So I think we're giving him a little more credit than he deserves for some of these things that he's saying. I think we might be overestimating his smarts a little bit."
Regardless of his feelings towards Jones, Cormier wanted nothing more than to compete with him on April 23 with the light heavyweight title on the line.
Through his first 18 professional fights, Cormier has never pulled out of a contest and has often accepted challenges when his body was performing at well less than 100-percent.
This time around, Cormier suffered a shin injury that not only stung but actually hampered his ability to walk or train for several days.
"I'm sparring and I kick one of my training partners, inside leg kick, and he checked it, which is what he's supposed to do. We're training to be the best in the world so he checked the kick and I fell down and was like 'that was a rough one'.  Because we kick and check kicks all the time. That's normal. When it happened, I fell and was like that really hurt," Cormier explained.
"So I stomped my foot down a couple of times to try and wake it up, because normally it feels like a Charlie horse, like a knot. So I stomped my foot down a couple of times to try and wake the thing back up and then I was like I'll go back to sparring. So I was sparring with this one kid and he's so small and we first started and he put his foot on my shin, not even a kick really, just a little bit of a front kick to my shin and I fell down again and I was like 'I think I'm done'. It's too painful."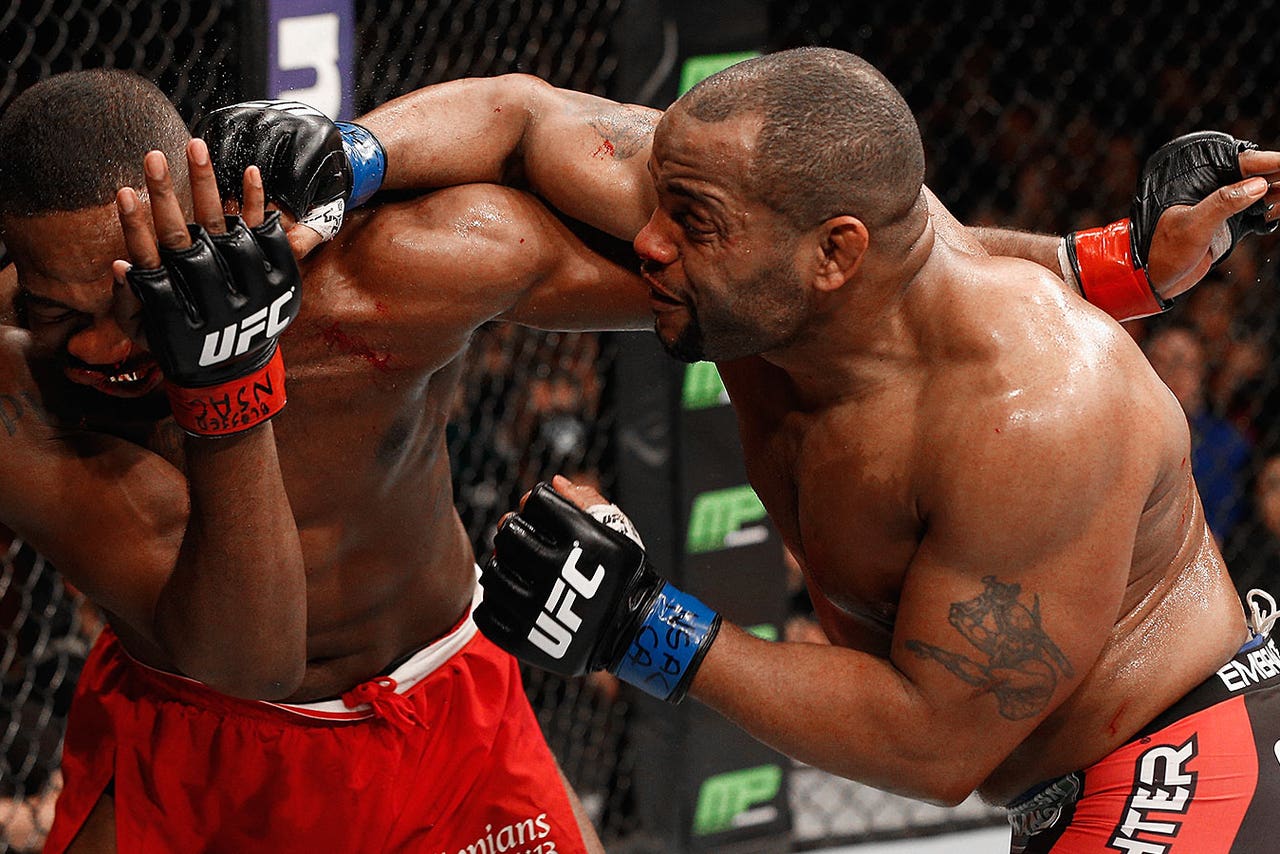 The injury happened on Friday, March 25 and by that Monday, Cormier hoped the swelling in his leg would subside and he would be able to return to a normal training schedule.
Unfortunately when Cormier woke up on Monday morning his leg wasn't better -- it was actually worse. So it forced the light heavyweight champion to go get an MRI on his leg and as much as Cormier wanted to battle through the injury, it hampered him to the point where he couldn't do much of anything required to prepare for a showdown with someone like Jones.
"We got the MRI back on Thursday and they said I had torn the ligament that kind of makes the two bones in my leg work, on the outside of my shin. So I told the UFC and I just wanted to wait to give it a few days because my leg was still stable," Cormier said. "I went and tried to practice and I had no movement laterally. I couldn't grapple, can't run, can't wrestle, can't kick, so it started looking day by day that this was probably not going to be a good decision to go in there with this limited amount of movement and the ability to train was very limited in what I could do."
Still, Cormier refused to give up hope that he could fight in three weeks time so he asked his management team and the UFC for a few more days just to see if his leg would feel better. He already knew the answer but Cormier wanted to fight so bad that he refused to look at the reality staring straight back in the face.
It actually took Cormier's manager and trainer Bob Cook to call the UFC to tell them that he was injured and unlikely to recover in time to take the fight.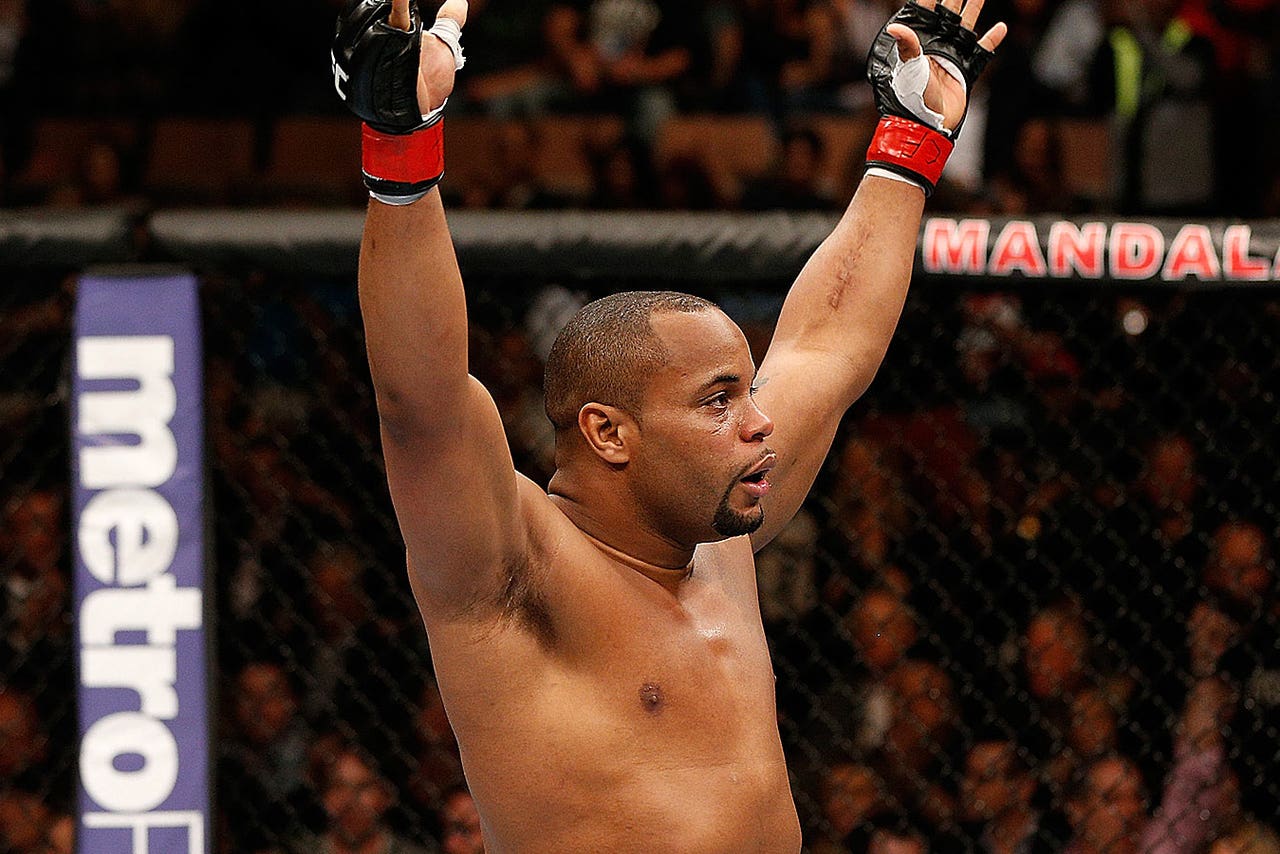 "I've been scheduled to make that walk 18 times and I had made it every, single time. So even the thought of not fighting was rough on me where as my coaches were like 'we pretty much know what's going to happen'," Cormier said. "On Friday, I get a text from Lorenzo (Fertitta) saying give me a call when you get the chance. So I call him and he says 'hey DC it's me and Dana (White)' and they said Bob (Cook) had texted them without me knowing just to tell them 'hey it's not looking good, it's going to take a miracle for him to be OK by Monday'. Because I was asking them for today to make a decision. 
"They asked 'how do you feel?' and I said I'm very limited in what I can do but I'm holding out hope because I've always made the walk, I've always been there. Right in that conversation, something very surprising happened. Dana said 'DC you can take until Monday, but you're hurt. The doctor said that you need five or six weeks to heal so even if you sat on your ass for the next three weeks, you will still need two weeks. You're the champion, you don't have to do this, we know this is hard for you but you worked a long hard time to get to where you are and we don't want to put you in a situation where you're fighting and you're not 100-percent healthy'."
Cormier admits he was blown away when the higher ups at the UFC were not only understanding but also insisted that he stay off the card despite the hit the show would take in his absence.
"That's amazing that those guys were telling me that because if there's one guy who wants you to fight it's them but they said they didn't want to put me in that situation," Cormier said. "I begged and I said 'can I please have until Monday?' and they were like 'there's not going to be any difference on Monday, DC, we can't let you fight at not 100-percent, especially with everything that's at stake for you guys so we need to start looking at different options because if you're injured, you're injured' and they made the decision for me."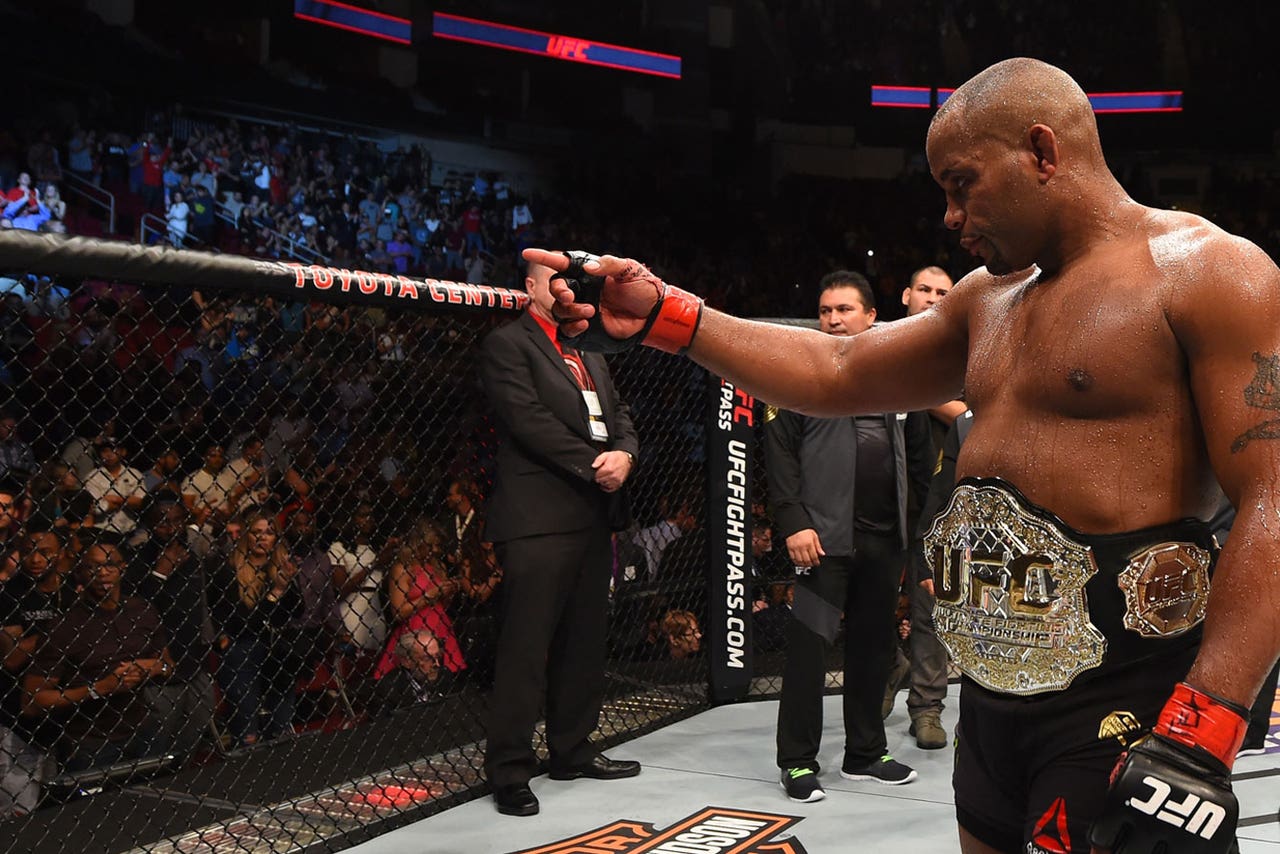 Cormier was obviously broken hearted about dropping off the card but it didn't take him long to put his focus back on Jones because he knew one way or another they were going to meet again.
Cormier underwent a procedure earlier this week to help with his injured left shin and he hopes to return to action sooner rather than later because this situation left a bad taste in his mouth and he can't wait to wash it out.
"I'd like to fight as soon as possible. Nobody wants to fight against Jon Jones more than I do," Cormier said. "I don't think there's a guy in the world that wants to fight him as much as I want to fight him. So I'd like to do it as soon as possible. I'm not only going to try to heal fast but I seek out anyway to make it better.
"They could go in and try to re-attach the ligament, but at my age, the risk is very scary of re-injuring myself and being out so long. So I'm just going to do what I do, I'm going to go in and try to get some stem cells done and hopefully the stem cells will help with the healing process and speed it up."
This injury is just a minor setback according to Cormier, who says he was having the best training camp of his life to prepare for the rematch with Jones. Cormier knows if he loses to Jones again there probably won't be a third shot so he was putting everything into training and the results were paying off.
Cormier expects the same thing to happen when he's healthy and training for Jones again.
"It's all shaping up to pretty special," Cormier said. "My training partners are so good, it's allowing me to go in there with a mind frame that I've never had before. I've always been a competitor, but now I have more ability, more skills, more smarts in the way I can approach the fight.
"I feel very confident fighting Jon Jones, I really do feel a ton of confidence fighting Jon Jones."
---
---