Daniel Cormier: Conor McGregor versus the UFC is a fight he can't win
May 5, 2016

Conor McGregor's loss will ultimately be Daniel Cormier's gain when he headlines UFC 200 against Jon Jones after the outspoken Irishman was pulled from the card for refusing to do promotion leading up to the historic show on July 9.
McGregor's complaint stemmed from the amount of media he's engaged in over the years and the UFC's refusal to budge on his desire to avoid a press conference and press tour to promote his fight against Nate Diaz.
The UFC yanked McGregor from the main event spot and since that time the featherweight champion has continued to express his ire over social media with a few scathing posts aimed at his employers.
Cormier can understand where McGregor is coming from with his complaints, but at the same time, for a show as big as UFC 200, he probably should have conceded and done the work that was required.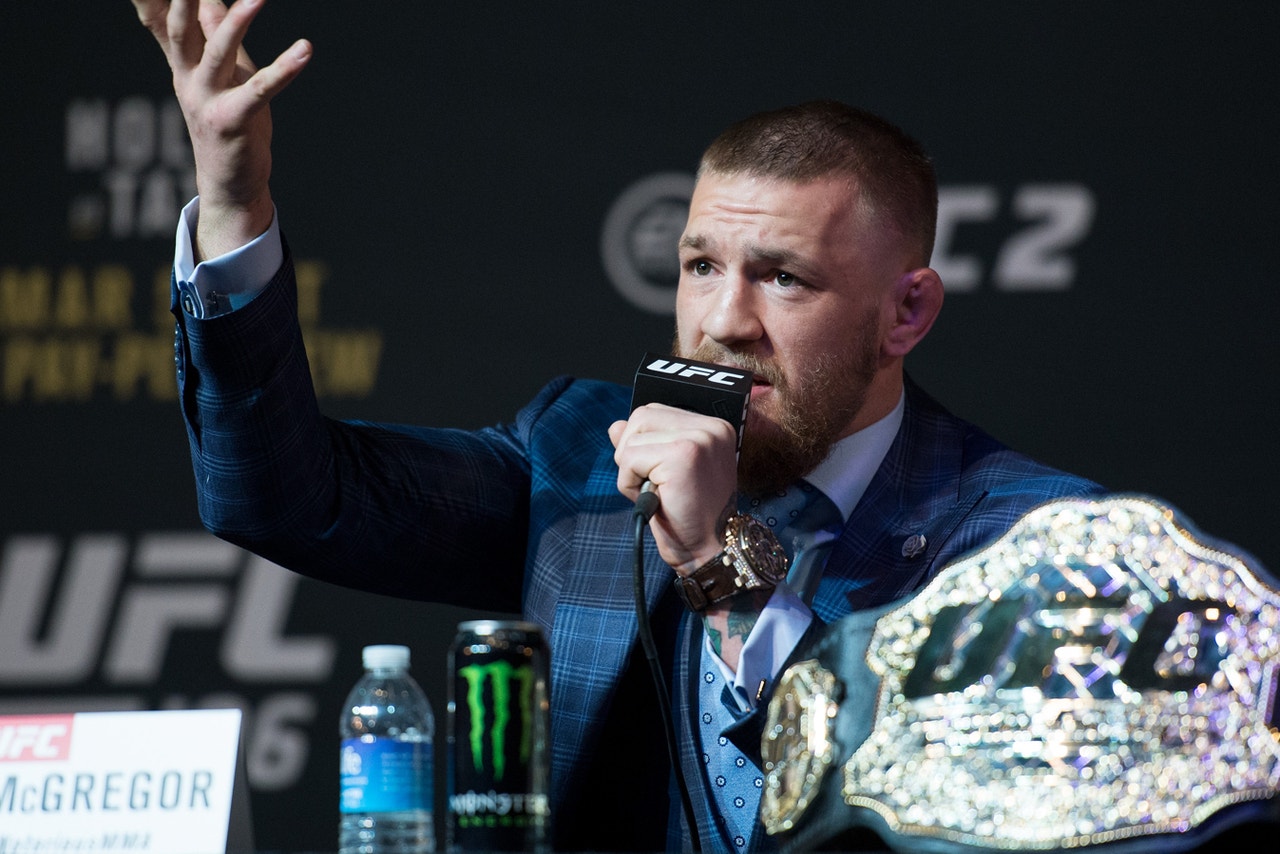 "For me as a guy that's headlining, that does get the pay-per-view points, I've got my hand in my back pocket hoping Conor is there but he won't be there. He's not going to be there. I can see both sides of the coin," Cormier explained on "FOX Sports Live" on Wednesday.
"I do believe Conor has a gripe. He does do more than all of us, probably combined outside of Ronda Rousey, so if anyone has earned leeway in that regard, it's him. The thing is this is the big one. This is (UFC) 200. This is the one that you are obligated to promote so the UFC should stand firm in their stance. So I see both sides."
The problem McGregor is facing now is that he's going up against a UFC machine that will continue to churn out cards and crank out pay-per-views with or without him.
Cormier sees the point McGregor is trying to make, but at some point he's going to have to admit that he's trying to ice skate uphill.
"When Colin (Cowherd) said the other day when you're a 27-year old millionaire and you're taking on a 50-year old billionaire and his billionaire brother, you don't win. So this is a fight Conor really can't win," Cormier said.
There have been more than a few complaints about the UFC 200 card with McGregor no longer on the roster, but Cormier doesn't agree with those who don't like the remaining bouts that are scheduled.
From top to bottom, Cormier sees UFC 200 as a star-studded affair and if you're not enjoying what's going to happen on July 9, chances are you're just complaining as a McGregor purist and nothing else.
"We're all fighters and we do want to stand on our own accord. We don't want to ride Conor's coattails. Obviously, he's done great things in the sport. We're fighting for the UFC light heavyweight championship, if that's not big enough for you then you've got a problem," Cormier said. "You're getting to watch two of the best guys between Jon and I, Jon's undefeated, he's 22 or 23 and 0, I'm 18 or 17 and 1 -- we've fought over 40 times and we have one loss combined and it's to him. You've got two of the best pound-for-pound fighters in the world fighting and that's not enough?
"With Jose Aldo, Frankie Edgar, Miesha Tate, Amanda Nunes, Cain Velasquez, Travis Browne -- if that's not enough for you, you're really just a fan of Conor McGregor and not a fan of fighting."
---
---