Dana White explains why Ronda Rousey isn't fighting Cris Cyborg
November 15, 2016

Ronda Rousey will end her nearly year-long hiatus from fighting when she returns at UFC 207 against women's bantamweight champion Amanda Nunes in December.
There's no doubt Rousey's return against any opponent would be big business for the UFC, but a title fight against Nunes certainly qualified as a huge matchup for the promotion.
Still, Rousey's biggest fight would undoubtedly come against human wrecking machine Cris "Cyborg" Justino, who has gone 2-0 in the UFC this year while racking up two consecutive knockouts inside the Octagon.
UFC president Dana White says that a Rousey vs. Cyborg fight is still in the works, but the former champion wanted the chance to win back her title before anything else happens.
"Cyborg" has been rather loud over the past couple of weeks while rallying for the fight with Rousey on social media and during several interviews since her last win in the UFC over Lina Lansberg.
Just recently, "Cyborg" said that if she ever fought Rousey that the former women's bantamweight champion would need "surgery" after she's done with her.
Despite those taunts, Rousey was ultimately offered and accepted a fight with Nunes instead as she looks to reclaim the title she lost last November in a stunning second-round knockout to Holly Holm.
Rousey's return has been met with a lot of questions about her psyche going into the fight with Nunes considering she's largely dropped out of the public spotlight since her loss and even admitted to having suicidal thoughts just after falling to Holm.
White promises that Rousey is in the best state of mind as she prepares to return on Dec. 30 in Las Vegas, especially after she got some much needed down time following a very busy scheduled for the last few years.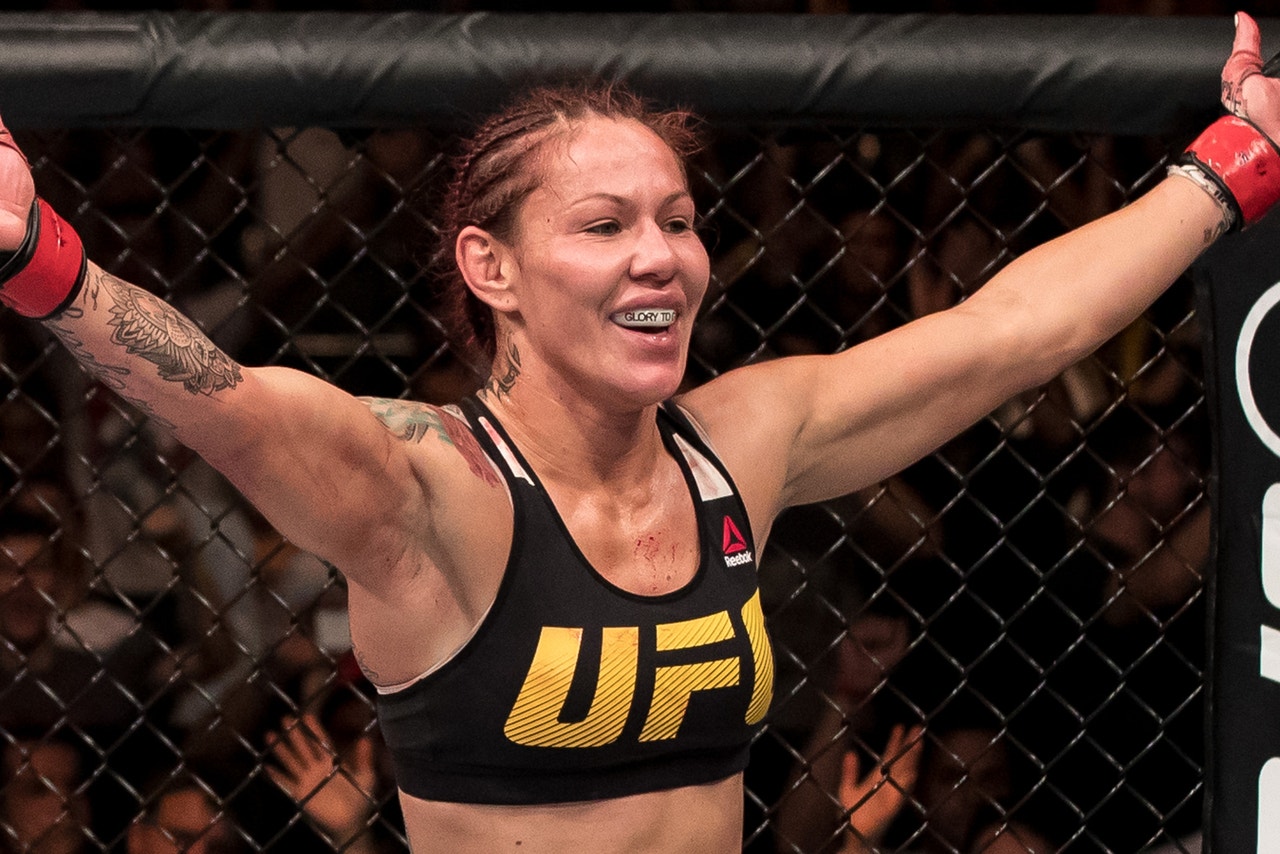 "Everybody wins or loses, it happens. I don't think anybody saw that coming, Ronda losing any time soon, which is what made it so shocking when it happened. It was never really about a psychological problem with Ronda," White explained when speaking to "The Herd".
"The thing with Ronda was she wanted time off. She said 'I want to go away, I want to relax' but this girl worked hard for us for three years, non-stop, fight after fight, promotion after promotion and she wanted time off. In this sport, I say it all the time — if you even hint that I want to retire, or I want time off, you need to do it in this sport. You've got to be all in, in this sport. You've got to be all in, you've got to be a killer, you've got to want it, you've got to want to be a world champion."
Make no mistake, White promises that Rousey hasn't lost a step in the time she's been away.  In fact, Rousey sent out a message on Twitter on Wednesday after her fight was announced with the tag "fear the return."
White says Rousey was down after her loss to Holm but she's far from out and the former champion hopes to prove that on Dec. 30 when she faces Nunes at UFC 207 in Las Vegas.
"Ronda Rousey has been the biggest, baddest female fighter on the planet now since we got into women's fighting," White said. "Ronda had a bad loss obviously and lost her title, but she's still Ronda Rousey at the end of the day."
---
---