Dana White denies UFC sale rumors, but open to talk 'if somebody has $4 billion'
May 11, 2016

The UFC is not for sale, Dana White said on Wednesday. 
Rumors surfaced on Tuesday following an initial report by ESPN that the mixed martial arts organization was being shopped to several potential buyers — including a Chinese company called Dalian Wanda Group headed up by billionaire Wang Jianlin, who is currently a 20 percent owner of the soccer club Atletico Madrid.
The reports estimated the UFC was being sold for somewhere between $3.5 and $4 billion in total.
On Wednesday, UFC president White denied that story, joking that if someone really had that kind of money to buy the promotion, that they could give him a call.
"Listen if somebody has $4 billion to buy the UFC, come on over here right now we can talk," White told Colin Cowherd on "The Herd" on Wednesday.
White immediately shut down rumors of a UFC sale as soon as the story was published on Tuesday. Speculation about the future of the promotion continued a day later.
Sources speaking to FOX Sports have indicated that if any part of the UFC would be for sale, it might be another stake in the company similar to a sale done in 2010, when the Abu Dhabi-based Flash Entertainment invested in 10 percent of the company for an undisclosed amount of money.
At this time, even that part of a potential sale is just rumor for now.
Currently, Lorenzo and Frank Fertitta hold the majority share of the UFC with 81 percent ownership, White owns 9 percent and Flash Entertainment owns the remaining 10 percent.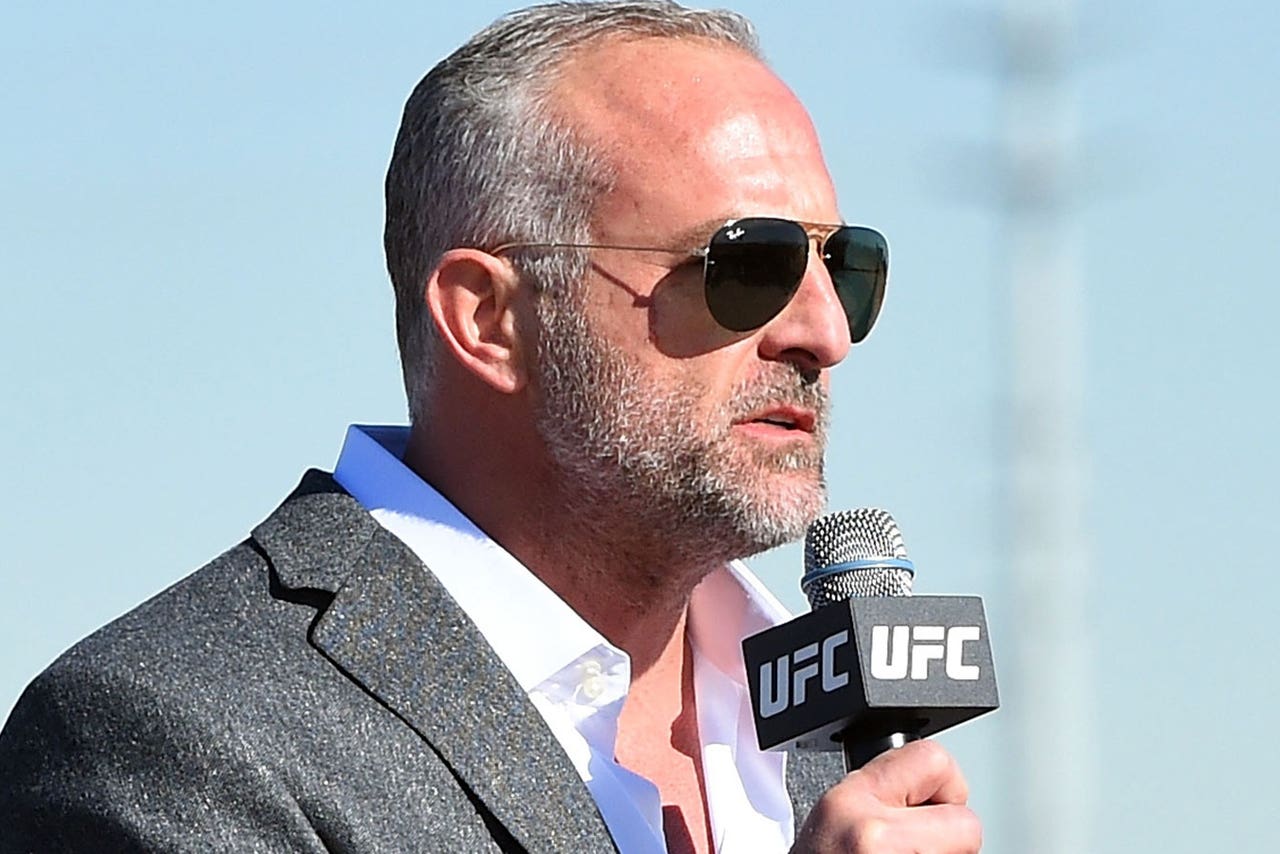 UFC co-owner Lorenzo Fertitta 
White did say that the UFC is always looking to expand and build on their business, which has flourished since the Fertitta brothers made the $2 million investment to buy the promotion back in 2001.
"I'm 46 years old and I tell you this, me and the Fertittas believe that this sport can literally be the biggest thing in the world. It works everywhere. Fighting doesn't need to be explained to anybody in any country in any language like other sports do. We always believed that and now we've proven it as we've taken it to all these other countries," White explained.
"Some places are tougher to get into than others, like New York City. It works everywhere. This thing about us being sold — we're always making moves to grow the sport, to grow the brand, to make this whole thing bigger and that's the truth."
An investment or purchase of another small percentage of the UFC by a conglomerate in a place like Asia could once again help the organization with another dramatic worldwide expansion.
The UFC has started doing more business overseas, with shows routinely taking place in Europe and Japan and also in China and the Philippines as well.
Because the UFC is a private company, details about any potential sale will likely remain confidential until a deal is done — if a deal is ever done. 
---
---