Dana White: Conor McGregor can be tough to deal with but 'he's worth it'
November 15, 2016

Earlier this year, UFC president Dana White had a very public spat with featherweight champion Conor McGregor after he refused to travel to the United States to promote his bout with Nate Diaz at UFC 200.
The battle over his appearance ultimately ended with McGregor being pulled from the card and the UFC moving forward with a new main event that no longer included the Irishman.
McGregor wasn't at odds with the UFC for very long because he was quickly rescheduled for his rematch with Diaz in August — a fight he ultimately won while the pay-per-view was reportedly the biggest in the company's history.
When dealing with the highest paid fighter in the company there are always going to be a few bumps in the road, but White says it's always worth it in the end because McGregor delivers each and every time.
"He's a little tough to deal with, but he's worth it," White told FOX Sports at the World Series. "The thing is all the other antics and everything aside, Conor McGregor will step up and fight anybody, anywhere, any time.
"I've never been in a situation where somebody pulls out the week before a fight and he literally does not care who he fights. Never been in that situation."
Most notably, McGregor faced Chad Mendes last July when Jose Aldo fell out of their featherweight title fight and then he took on Diaz in March after former lightweight champion Rafael dos Anjos was forced out of the fight due to injury.
Now McGregor is poised to go for a second title when he faces current lightweight champ Eddie Alvarez at UFC 205 in New York.
White already teased that the live gate for the show at Madison Square Garden will be the biggest of all time and the interest on pay-per-view will likely follow suit.
McGregor's first two fights with Diaz have reportedly grossed over 3 million pay-per-view buys and if he can add another massive number with the bout against Alvarez, this will likely be the UFC's biggest year in history.
With those kinds of gaudy numbers adding up, it's easy to understand why McGregor is worth every penny.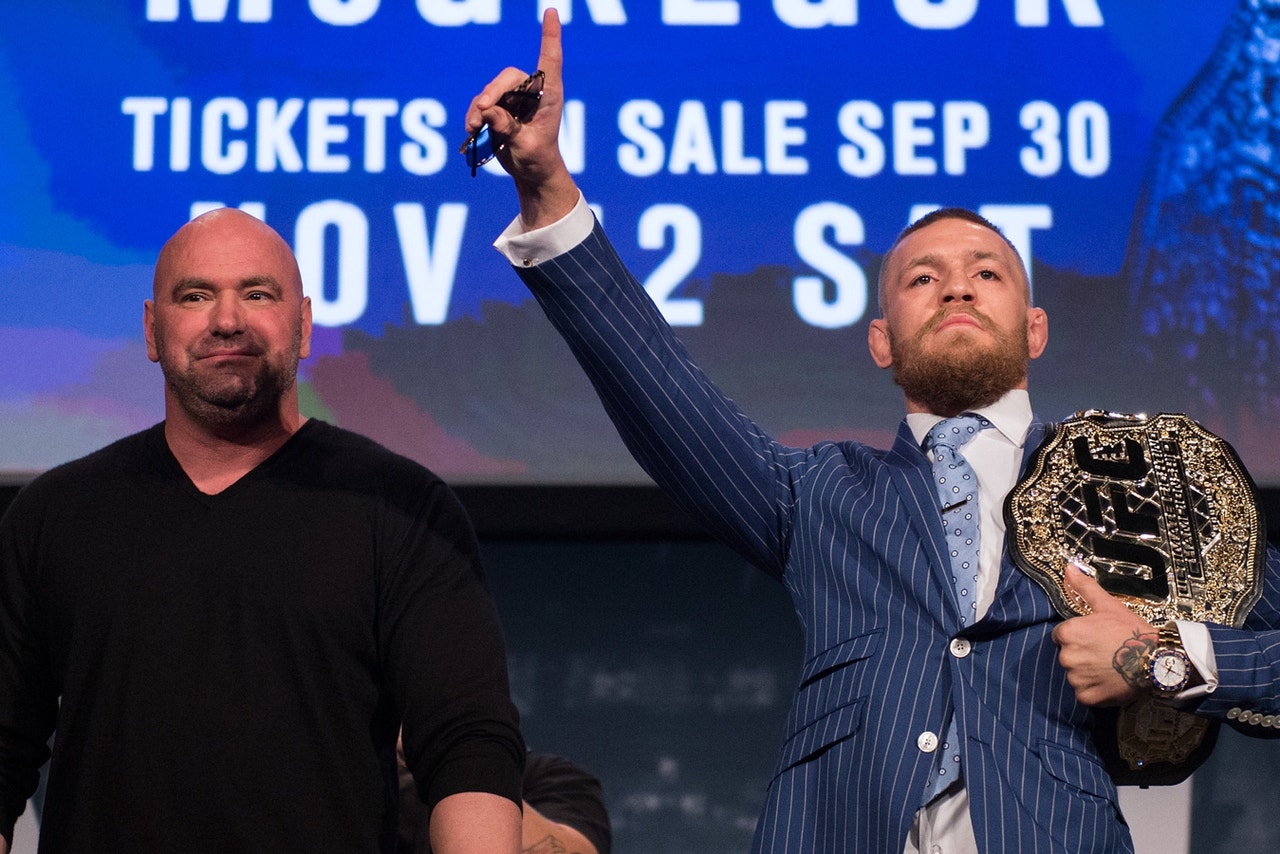 ---
---