Dan Henderson explains what winning a UFC title means for his legacy
November 15, 2016

In all the years since Dan Henderson knocked out Michael Bisping at UFC 100, he never had much interest in a rematch.
The image of Henderson's right hand twisting Bisping's head around like he was auditioning for "The Exorcist' and the subsequent punch on the ground — the same silhouette that remains his company logo to this day — is a memory no one will soon forget.
That's part of the reason why Henderson never really cared about giving Bisping a second shot no matter how many times he asked.
But once Bisping earned his own memorable knockout over Luke Rockhold at UFC 199 to win the middleweight title on the same night Henderson finished Hector Lombard in spectacular fashion, the 46-year old veteran was open to the idea again.
"I was pretty happy to hear that's the fight he wanted and especially knowing that the fans wanted it, I think that's why Dana White said 'all right, we'll make it happen'," Henderson told the Fight Society podcast recently.
Henderson's iconic knockout over Bisping at UFC 100 undoubtedly got him the rematch on Saturday night at UFC 204 and he has no problem looking back to admire his handiwork.
That fight came after a season spent alongside Bisping on "The Ultimate Fighter" and by the time filming was done, Henderson wanted nothing more than to punch his fellow coach directly in the face. So the knockout really was the perfect ending to the rivalry at the time although Henderson says it's still probably not his favorite finish of all time.
"It's hard to say. It's right up there. It's satisfying in a way that I made him eat his words type of satisfying, but at the time, he hadn't accomplished much compared to other fighters that I fought and knocked out in the sport," Henderson explained.
"So those would be much more satisfying in terms of feeling like I accomplished something bigger."
Throughout his storied career, Henderson has faced and defeated a laundry list of legends that could go head-to-head with anybody's resume throughout the history of the sport.
Henderson won a UFC tournament in his third and fourth pro fights respectively. He was a simultaneous two-weight world champion in PRIDE Fighting Championships. He later became a Strikeforce light heavyweight champion. He knocked out arguably the greatest heavyweight of all time in Fedor Emelianenko. He engaged in a war with Mauricio "Shogun" Rua that is considered by many to be the greatest fight of all time and then provided one of the best comebacks in the history of the sport in the rematch.
The list of accolades is nearly endless, but Henderson admits capping it all off with a UFC title would definitely be the perfect way to finish his career.
"It's definitely something that's been a goal of mine and I feel like I've been close to having that opportunity again and should have had that opportunity against Jon Jones and just got hurt and had a rough road back after the injury. I'm pretty thankful to be in this position where the fans asked for this fight and Dana White obliged," Henderson explained.
"I was OK with that. I was completely content with what I did in my career and satisfied with that, but obviously knew I fell short of my goals. That happens. It's not something I'd beat myself up over but I'm fortunate enough to have this last chance opportunity. It's a huge opportunity for me to be able to finish my career on top."
He's no longer on TRT — the synthetic testosterone treatment that was legal at the time but has since been outlawed — and his once granite chin has been cracked on more than a few occasions in recent years. Henderson is also 46-years old and he would be the oldest UFC champion to ever hold the title, surpassing his former teammate Randy Couture, who held the previous record when he was heavyweight king at 45.
All of those factors are working against Henderson, but he still has the ultimate equalizer in his right hand that's been nicknamed "The H Bomb" — the same punch that haunts Michael Bisping to this day.
"It's all about where you can land that best punch and if I land that punch on anybody in the right spot, it doesn't matter who you are, I'm going to knock you out," Henderson said. "That's the game.
"I think there's a high possibility of that for sure. I feel like there's a good possibility I'll knock him out again. I just need to make sure if I don't that I'm still winning the rounds."
Many have speculated that if Henderson does beat Bisping on Saturday night that it would be nearly impossible for him to walk away without ever defending the title. Leaving MMA behind hasn't been easy for Henderson, but he promises that after UFC 204 is over — whether he has a UFC title or not — that will be it for him.
"I enjoy fighting so I'm going to miss that but I'm excited to move forward and start making plans farther in advance than when I schedule a fight," Henderson said with a laugh.
"I'm pretty set on that being my last fight."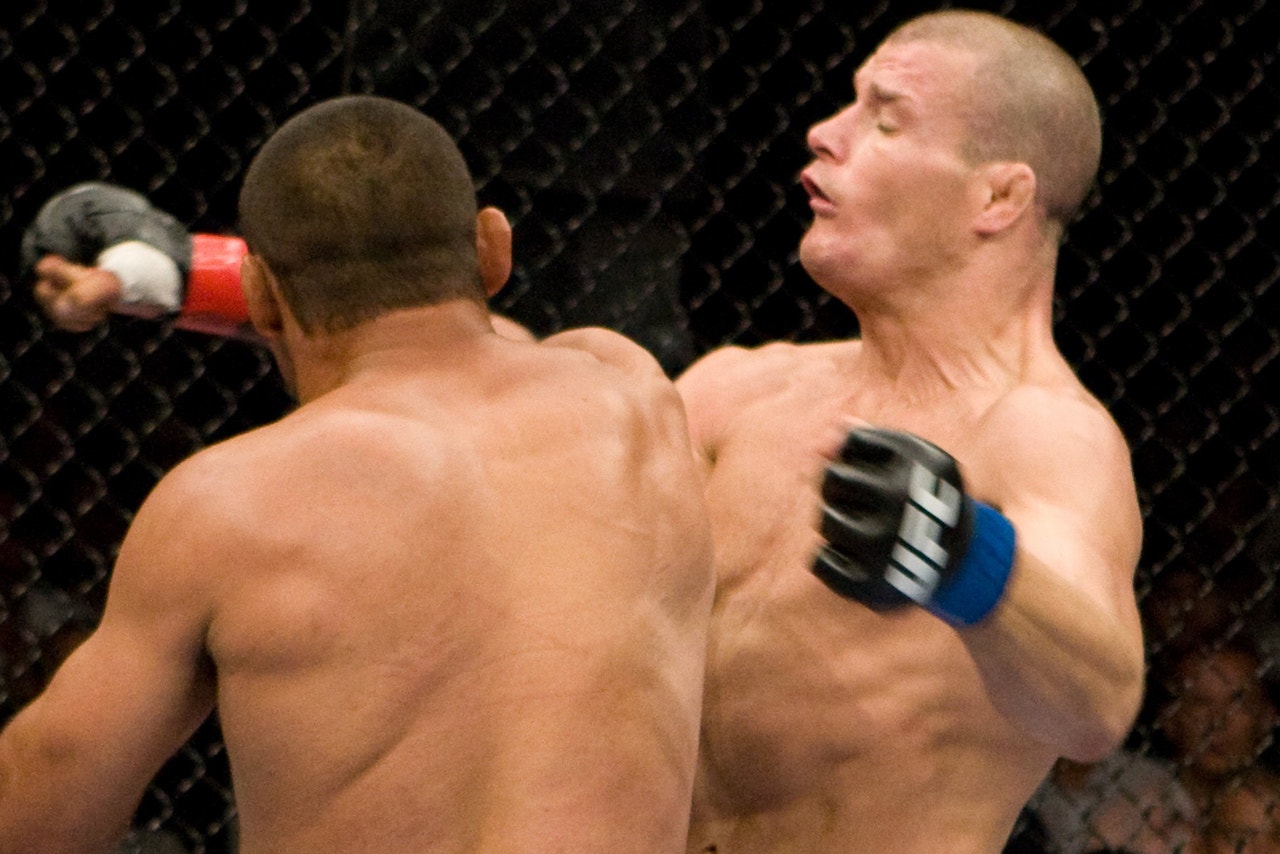 ---
---