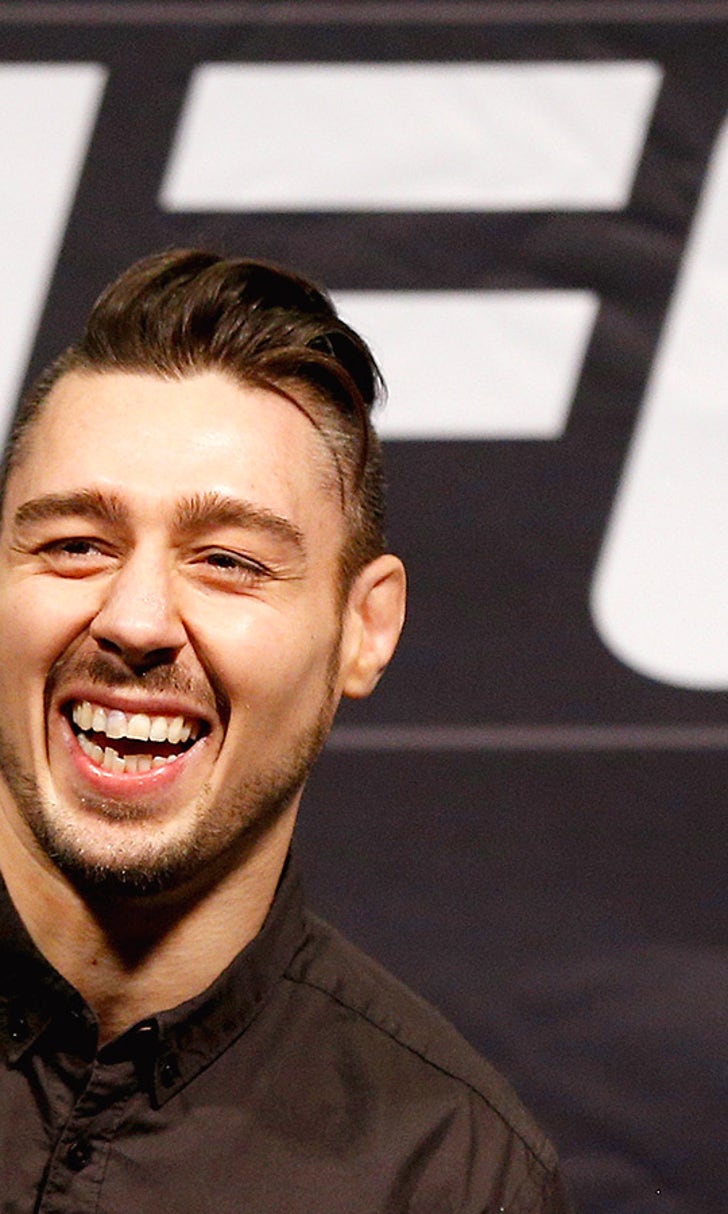 Dan Hardy gets UFC Fight Pass analyst gig, but won't close door on cage return
BY foxsports • February 21, 2014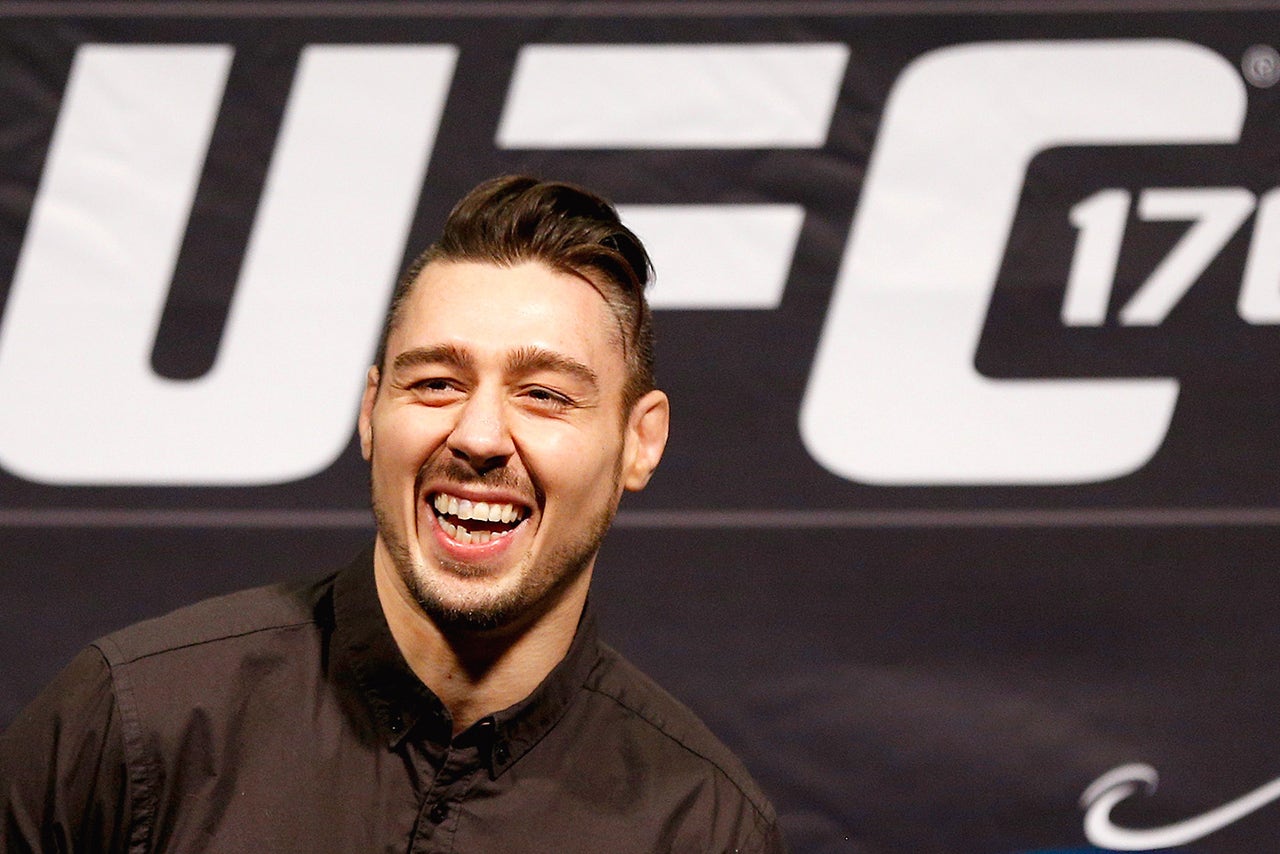 LAS VEGAS - It's coming up on 18 months away from the octagon for Dan Hardy, the onetime UFC welterweight No. 1 contender. He still trains, two times a day in fact. He still eats healthy. He wants to fight, he simply can't get cleared. 
A year ago, during a pre-fight medical exam, his EKG came back abnormal. After he was ruled out of the fight, subsequent tests led to a diagnosis of Wolff-Parkinson-White syndrome, a fairly rare heart disorder that put him on the sidelines despite his belief that he is fit to compete. 
While he continues to wait things out, Hardy has a new gig. He will be the analyst for six events that will be broadcast on UFC Fight Pass in 2014. His first assignment comes on March 8 when he calls the action for the key light-heavyweight bout between Alexander Gustafsson and Jimi Manuwa. He'll be teamed with John Gooden as the play-by-play man.
The two auditioned together during the UFC's January event in Singapore and found immediate chemistry.
"It just kind of presented itself organically," he said backstage at the Mandalay Bay Events Center. "I've always been open to the idea of doing it, and they're are so many people out there who do a terrible job of it and don't know what they're doing, it's almost like a responsibility that I want to go in there and give my perspective on it. Not that I think my opinion ... well, sorry, my opinion is more valid than a lot of people's. I think it's something I can do well. I've always been able to relate to fans very well and to be able to communicate how I'm experiencing the sport from my perspective. We don't really have many people who can do that in the sport right now, that can sit on the outside of the octagon and say, 'Look at this fighter's face. This is what he's feeling right now. This is how the fight is going for him inside his head.'"
Hardy's experience will be invaluable, both from his deep martial arts background and his many cage experiences. He's experienced lengthy winning streaks, lengthy losing streaks, adversity and injury, so there is plenty to draw on. There also may be more to come.
He hasn't yet abandoned his hope of returning to fight. Still just 31 years old, he says he can no longer envision himself being a fulltime fighter, but would love to fight once every 12-18 months 
"Just kind of fight guys who will give me a good scrap," he said. 
Hardy hasn't run that particular hope by UFC brass, but his plan of returning will come as no surprise to anyone in the front office. 
For a while, the interminable wait to get cleared got to him, but he says the frustration is mostly behind him now, and instead of sulking, he began to use his time more wisely.
"I'm doing a lot more writing now," he said. "I have time to spend with my friends and family, which I didn't have before. It kind of made me realize how much I've sacrificed to be a professional fighter. Over this year I've realized I'm capable of doing a lot of other things as well, and one of the things I'm looking forward to is this job."
Hardy said he plans to bring a candid voice to his role, praising where it's due and criticizing where it's necessary. He credits Gooden's preparation as a partner in reigning him in where necessary, and says he's taking the opportunity seriously, studying up on the fighters he will be calling. He and Gooden will be doing a practice call during Saturday night's event as well.
---
---