Cris 'Cyborg' smashes Leslie Smith in just 81 seconds
May 14, 2016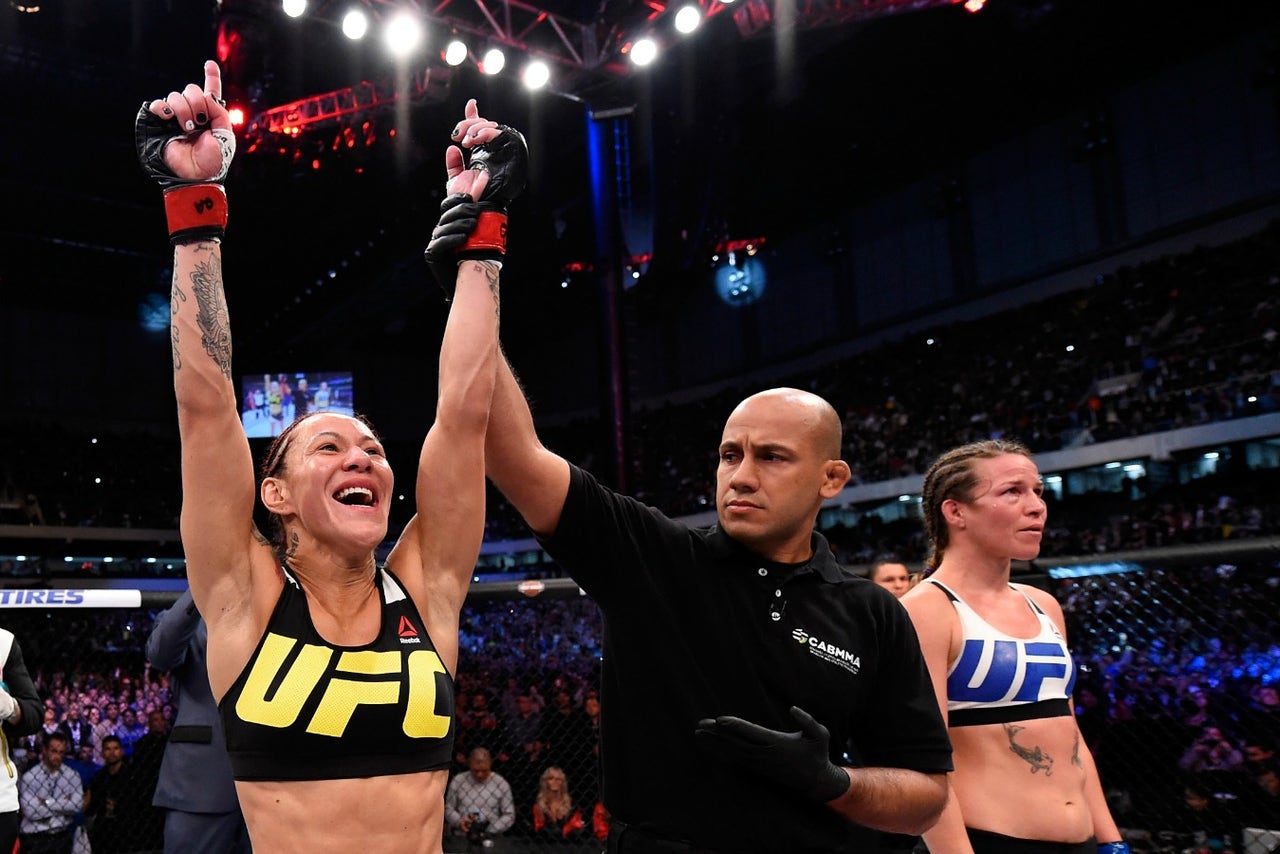 It's been a long time coming, but Cris "Cyborg" Justino finally made her UFC debut and quickly proved why she's often called "the baddest woman on the planet," making short work of Leslie Smith in just 81 seconds.
Cyborg has widely been considered one of the top women's fighters in the world for nearly a decade, but she typically fights at 145 pounds and the UFC doesn't promote her weight division.
So the UFC moved on with a women's division without Cyborg, but her name continued to loom large. No matter what happened, she always seemed to land in the same sentence with fighters like Ronda Rousey or Miesha Tate.
Now Cyborg has proven why, obliterating Smith in front of her hometown fans in Curitiba, Brazil, in a special catch weight bout at 140 pounds.
It took Cyborg just a few seconds after the referee started the fight for her to find her range and start unloading huge, ungodly shots that rattled against Smith's head and midsection.
Smith stuck in the pocket and tried to deliver some counter shots, but Cyborg just had too much power, clipping the American with a left hand that rattled her, followed by a right hand that dropped her to the mat.
Cyborg then pounced on her opponent and landed two more hard shots on the ground before Smith rolled to try and avoid further damage.
It was all for naught, however, because Cyborg continued her assault. A few seconds later, the referee stopped the fight.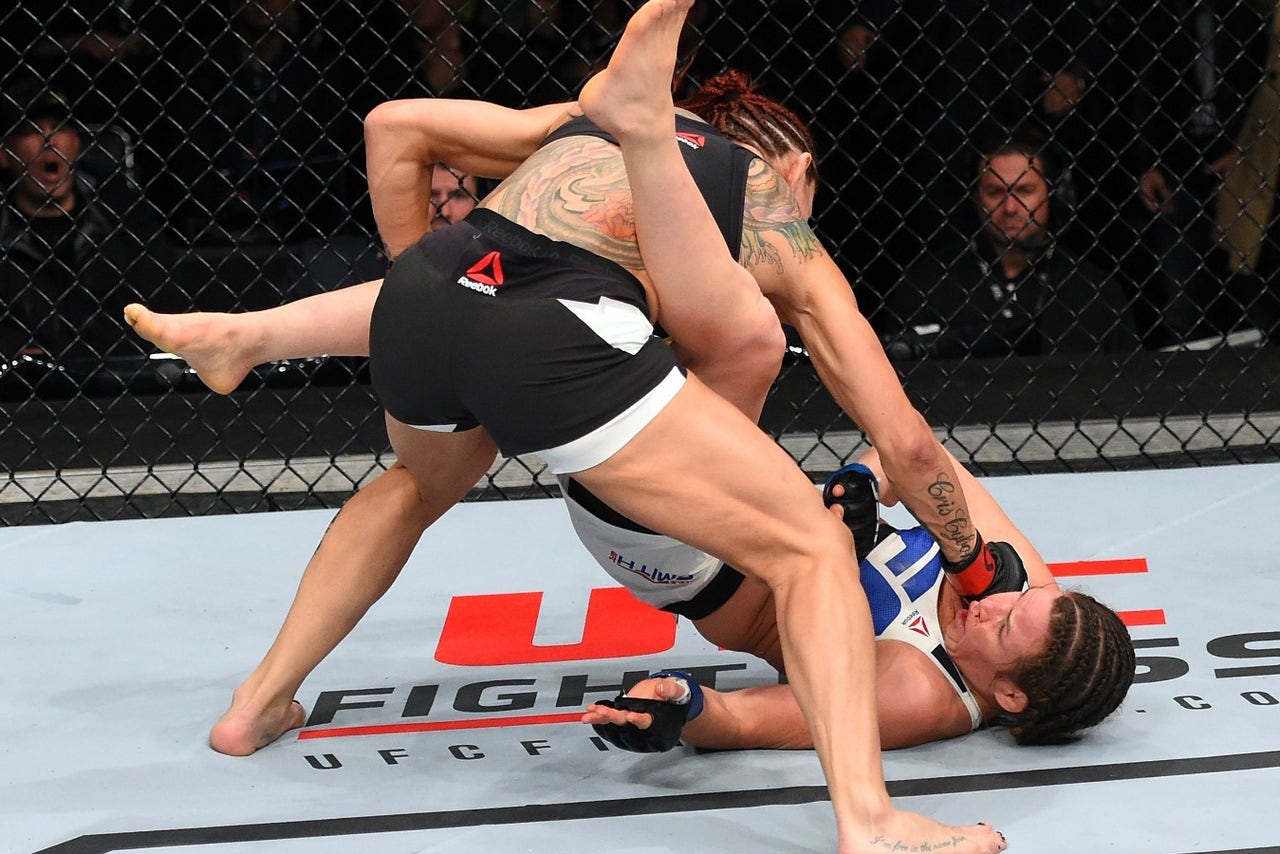 The end came at just 1:21 into the first round.
Following the fight, Cyborg said that she hopes to fight in the UFC again with more catch weight fights like the one she had against Smith, but that she also plans to return to Invicta FC, where she is the reigning and defending featherweight champion.
"I'm the Invicta champion," Cyborg said. "I want to defend my belt but I can also fight catch weight in the UFC. But I'm the champion."
---
---