Ultimate Fighting Championship
Ultimate Fighting Championship
Could Stephen Thompson be the favorite in a UFC title fight?
Published
Jun. 19, 2016 2:00 a.m. ET

I couldn't believe he'd accepted the fight, and told him so, bluntly. Stephen "Wonderboy" Thompson had just won his sixth-straight fight -- the best win-streak of any contender in the welterweight division -- and it had come in the form of a first-round KO over none other than former world champion Johny Hendricks. 
Clearly, Thompson had earned a shot at champion Robbie Lawler, who Hendricks has a win over. Yet, when the UFC gave Tyron Woodley the next shot instead of Thompson, he didn't decide to sit-out and wait to fight the winner, or demand an opponent he was likely to out-class.
Instead, he agreed to fight Rory MacDonald, for some reason. MacDonald, of course, was coming off of a hellacious fight against Lawler, last July, which he lost.
"The Red King" is clearly capable of being champion, but had a win-streak of zero. Why in the world had Thompson agreed to fight someone so good, with so little to gain?
I asked Thompson this, over the phone, shortly after the fight was announced. After all, he'd already done enough to warrant a title shot. This is how he broke it down for me.
First off, yes, he was pretty upset not to have been granted the next title shot. Barring that opportunity, however, he was fine with fighting whoever.
And, he disagreed with me that he didn't really have anything more to gain by fighting someone as good as MacDonald without a belt on the line. "Everyone is a tough fight," he told me.
"I might as well fight the best. When I beat him, when I beat another great guy, it will just continue to show everyone what I can do."
On Saturday, on Rory MacDonald's own home Canadian turf, "Wonderboy" did indeed show what he can do, by beating Rory MacDonald. And, he was right -- he was able to improve his stock with that risky bout.
Sure, the gun-slinging only came in furious spurts, in the last three rounds of the fight. A contest between two former training partners so familiar with one another, and each so technical and patient, was never going to be a 25-minute, reckless slobber-knocker.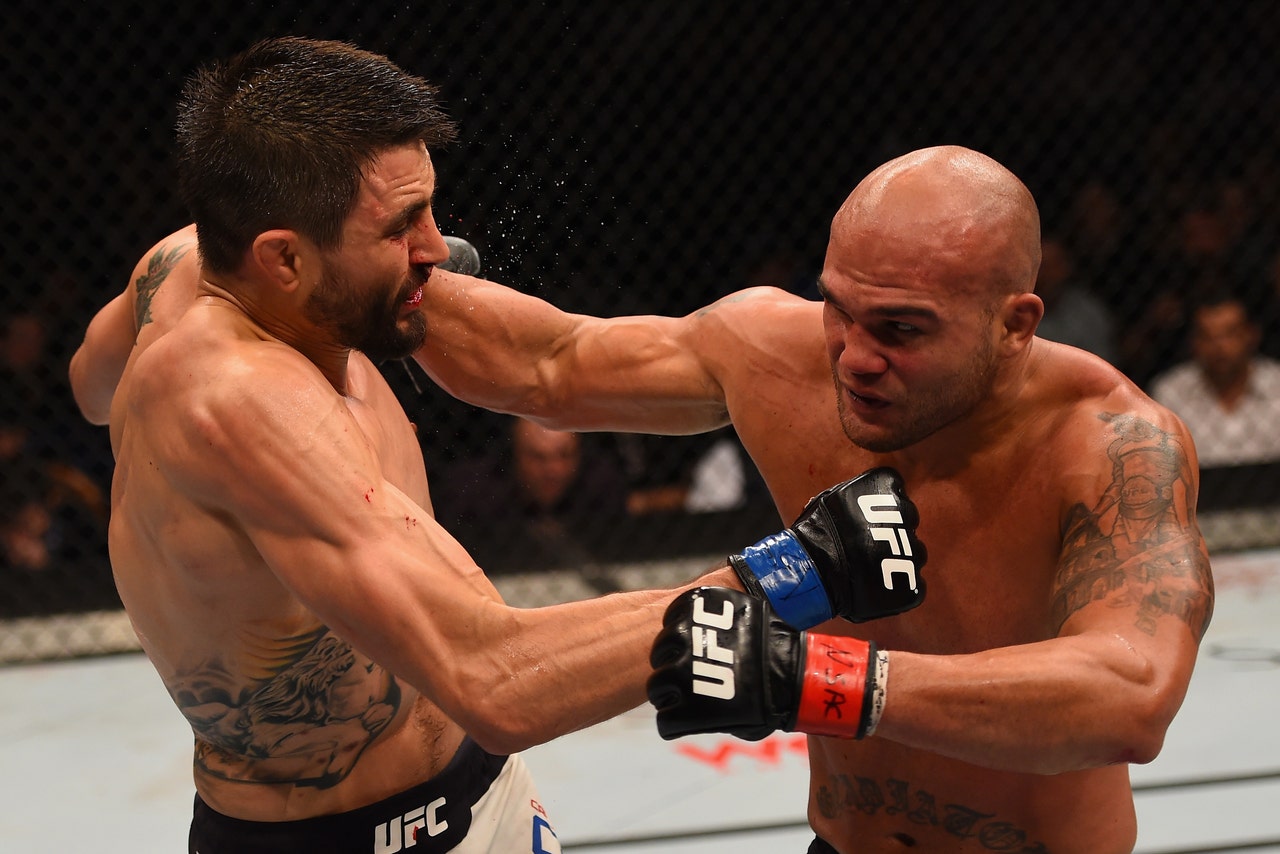 Imagine the striking battle that could ensue between welterweight champ Robbie Lawler (R) and Thompson.
The best-of-the-best usually don't fight that way and MacDonald and Thompson are both clearly in that elite class. Thompson may be a breath above even that level, now, however.
With the exception of a few hard shots absorbed, Thompson controlled MacDonald in a way no one before has been able to do. MacDonald wasn't able to drag him into a ground war, and couldn't out-score him on the feet.
Thompson battered MacDonald's nose and wobbled him with check-hooks and straight lefts. Thompson's lunging Karate punch barrages will always give opponents tiny chances to catch him, lasting fractions of seconds, but his timing, power and management of distance would seem to make him the favorite against anyone in the division in a stand-up striking fight.
With the likes of great grapplers Johny Hendricks and Rory MacDonald unable to get him to the ground or even press him against the cage, where, exactly, does that put anyone in the division's chances of beating Thompson? Thompson frustrates and mystifies opponents with his movement and feints before stunning them with his power and disarming their best attempts to get him out of his comfort zone, on the feet.
Stephen Thompson has earned a title shot, yes. That's obvious. 
What is also becoming increasingly clear is that he may be good enough to seriously be considered a favorite against the defending champion when he challenges him for UFC gold, next. 
---
---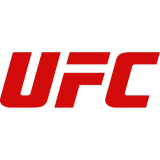 Get more from Ultimate Fighting Championship
Follow your favorites to get information about games, news and more
---