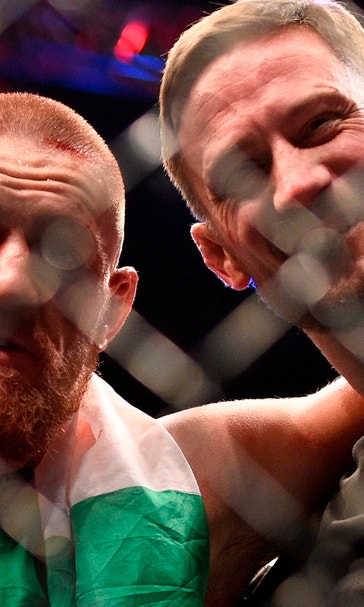 Conor McGregor's coach reveals the fight he wants to see next
BY Damon Martin • November 15, 2016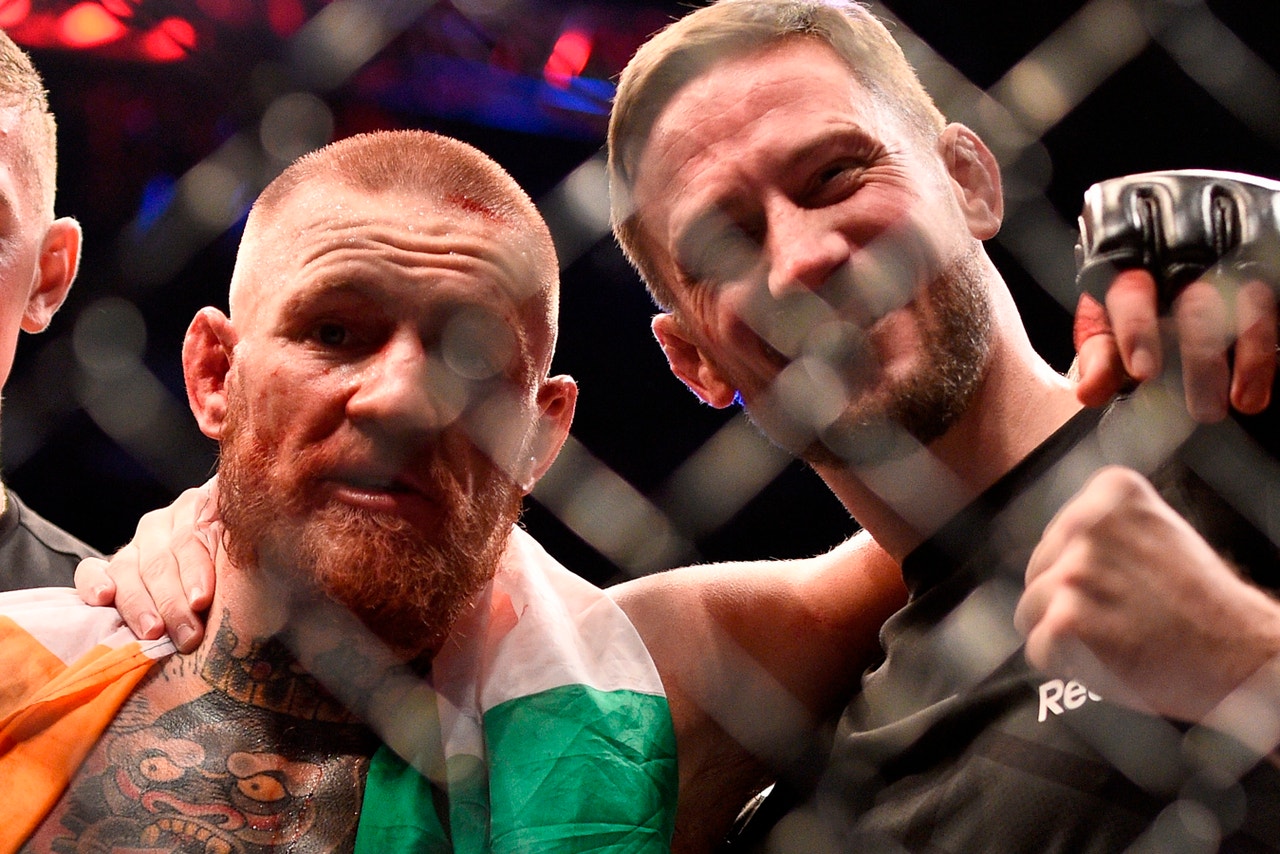 Conor McGregor has plenty of options for his next fight, but his coach would like to see another gold belt decorating the Irishman's shoulder.
Just days after McGregor earned a majority decision victory over Nate Diaz at UFC 202, his head coach John Kavanagh stated his preference for what comes next.
Kavanagh would like to see McGregor challenge Eddie Alvarez for the lightweight title, which is an option that UFC president Dana White has mentioned as a possibility. Kavanagh also added that health wise McGregor could be ready as early as UFC 205 in New York on Nov. 12 but there's been no actual discussions as far as a date for the Irishman's return.
McGregor was supposed to challenge for the 155-pound belt back in March but former champion Rafael dos Anjos suffered an injury that forced him out of the contest with less than two weeks to go until fight time.
Diaz was ultimately the person who replaced dos Anjos, who then defeated McGregor by rear-naked choke in the second round back at UFC 196. That fight set in motion the five month saga between the two competitors that finally culminated at UFC 202 last Saturday night when McGregor got his revenge for the previous loss.
While a third fight with Diaz is still possible for the future, the UFC wants McGregor to either defend his belt at 145 pounds or go for the title at 155 pounds.
It sounds like McGregor's coach has voiced his opinion, but now it's up to "The Notorious" to decide what he wants to do next.
---
---