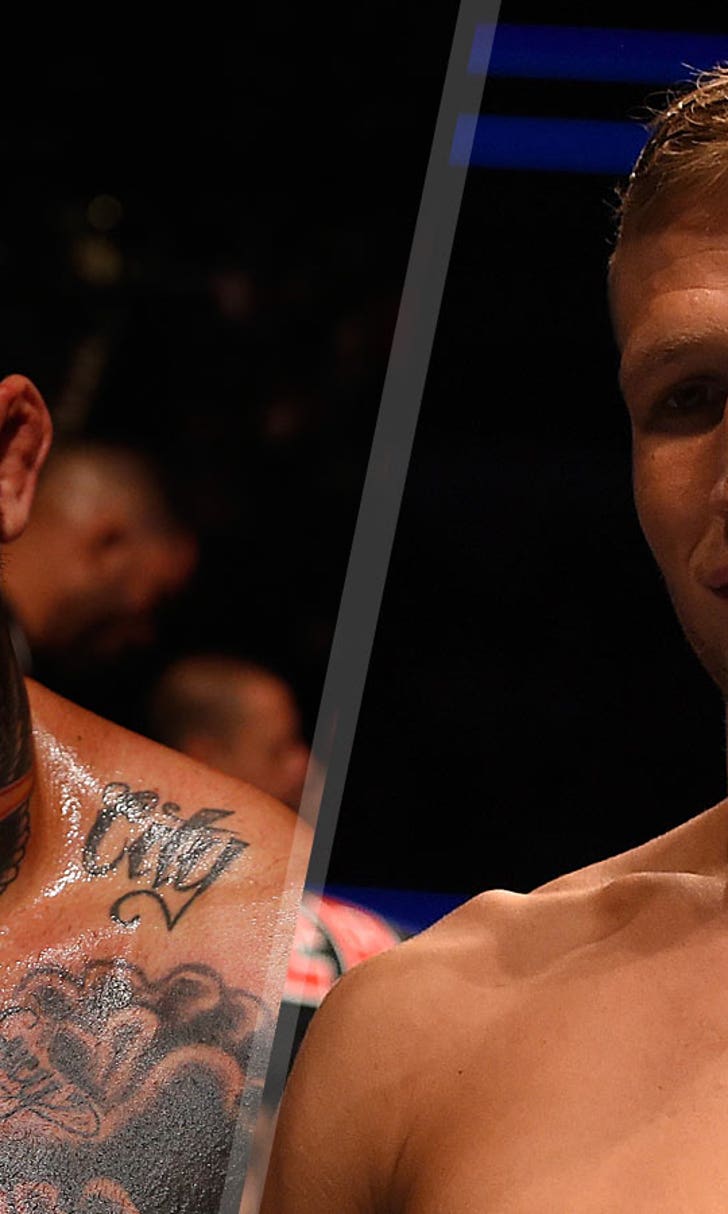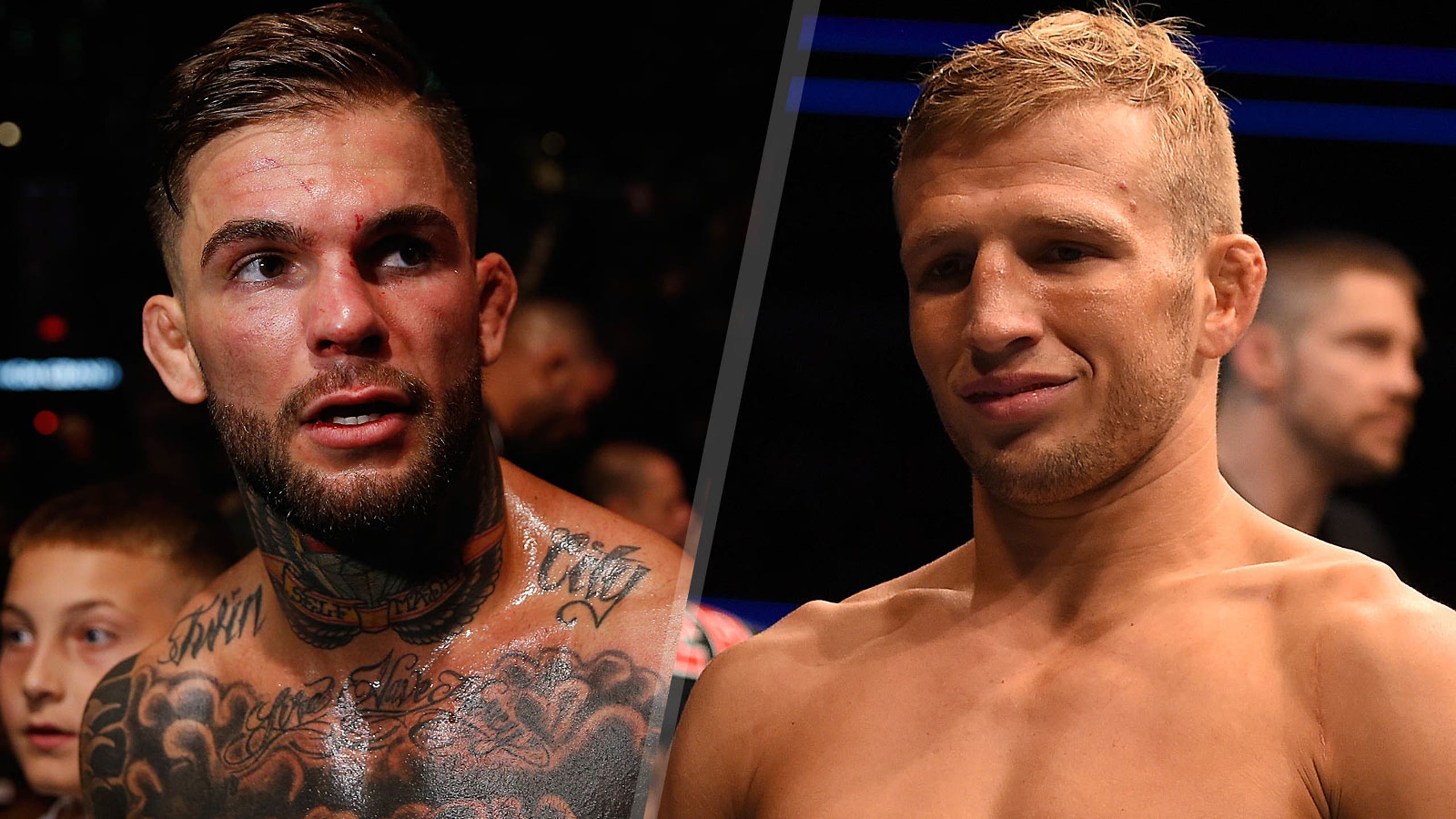 Cody Garbrandt to TJ Dillashaw: 'If you're not with us, you're against us'
BY Damon Martin • October 15, 2015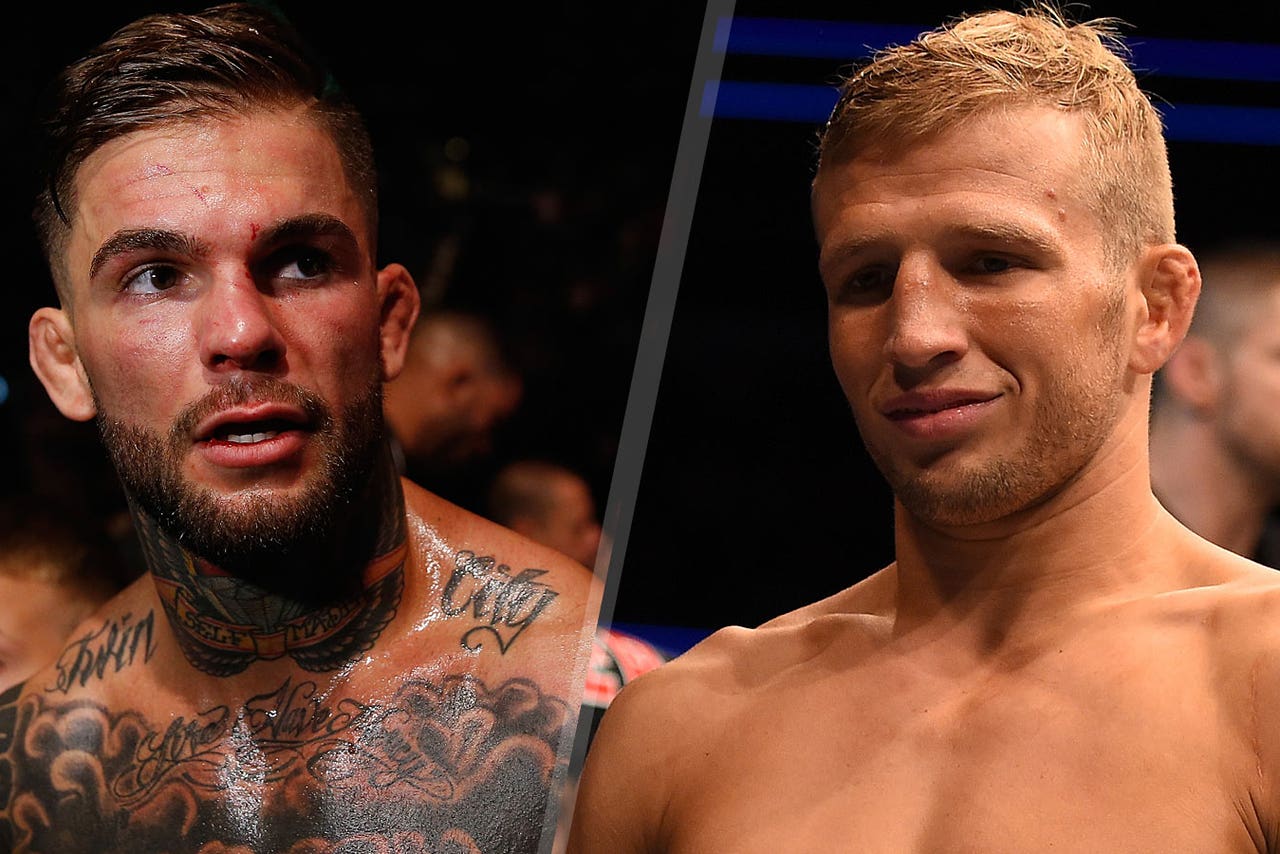 Cody Garbrandt isn't sure why TJ Dillashaw is making such a fuss about no longer being allowed to train at Team Alpha Male when he decided to leave them in favor of joining the Elevation Fight Team in Denver.
Dillashaw recently announced that he was leaving the Sacramento-based gym to move to Colorado for his upcoming fight camp to prepare for his matchup with former bantamweight champ Dominick Cruz in January.
Dillashaw then revealed that he was "banned" from training at Team Alpha Male during the offseason, but his former teammate doesn't understand why he's so shocked considering he's the one who decided to leave them in favor of a different gym.
"If you say you're going to this team because you need this for your career and believe that you're out there training but you still want to come back here and train with us?" a vexed Garbrandt said when speaking to FOX Sports. "You left our gym because you didn't think our gym was good enough for you to retain your title and to excel and go to the next level in your fighting career.
"So why would you come back to us if you didn't think that was the best thing? You can't have the best of both worlds. You're either staying or you're going. At this point, you made a decision. You're a grown ass man. You said you're going to Colorado so just go there. Best of luck to you."
Garbrandt doesn't begrudge Dillashaw for making the decision to leave them to join a new team because that's just how MMA works and fighters are always responsible to make the best possible decisions for their careers.
At the same time, Garbrandt says now that Dillashaw has made his choice he needs to stick with it and no longer have one foot in the door and the other one out.
"[Urijah Faber] blatantly asked TJ to his face, I think it was right when we got back from ["The Ultimate Fighter"] show, we were all in the gym and he asked 'TJ are you with us?' and TJ straight said to all of us when we were there, all of his friends, his boys, that he was with Team Alpha Male. Now fast forward to this and he's out in Colorado and he has a house," Garbrandt stated. 
"He wants to be in the media saying that he's the victim and he's not allowed at the gym to show his face, it's like Faber said you walked away from your family. If you're not with us, you're against us.  That's kind of how it has to be. I'm looking forward to a fight with him. Faber's looking forward to a possible matchup with him. That's just being real with the guy and the whole situation."
Dillashaw's presence at Team Alpha Male stopped Faber from accepting a fight with him on at least two different occasions according to the former WEC champion, but Garbrandt admits he was never in that same situation.
Garbrandt has long dreamed of becoming a UFC champion and if Dillashaw was his teammate and also held the belt, he would have fought him if that's what winning the title required.
Then again, Dillashaw's exit from the team certainly makes things easier on Garbrandt making a charge towards the gold without any conflicts existing within his team.
"I have no problem fighting TJ at any point in time," Garbrandt said. "I'm 24, I'm chasing this dream and I wanted to be a world champion since I was 12 or 13 years old, long before I knew who TJ Dillashaw was. Him leaving just makes it easier for me."
---
---