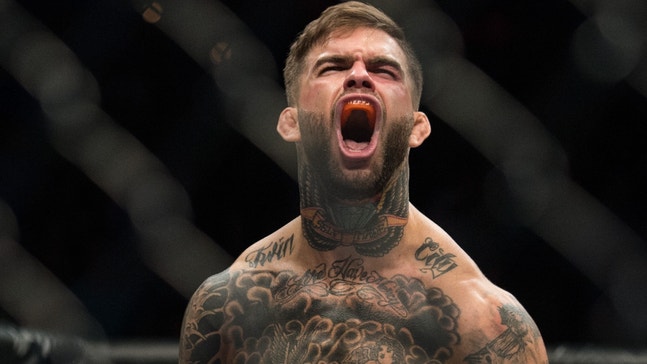 Cody Garbrandt reveals his bantamweight hit list
Published
Nov. 15, 2016 2:14 p.m. ET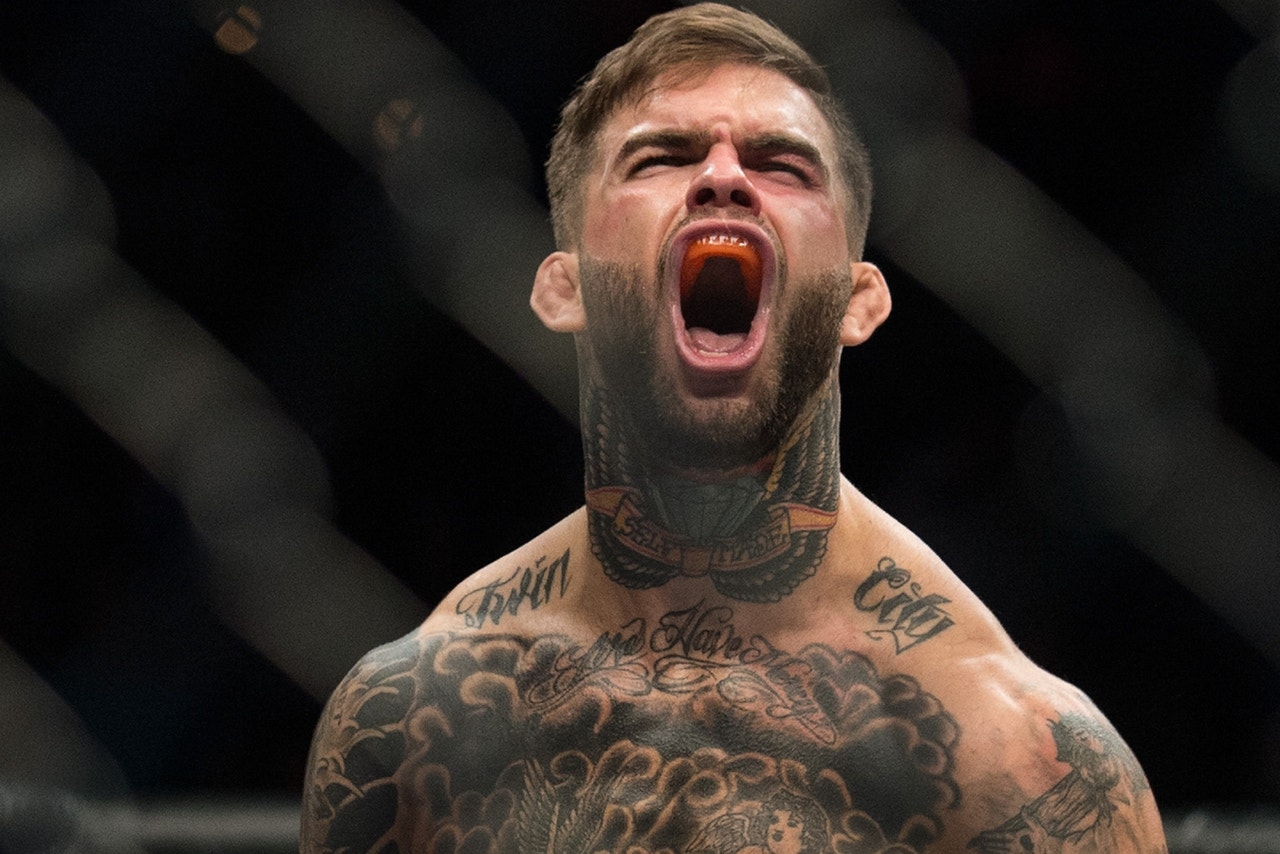 Cody Garbrandt has a list and he's checking it twice.
Unfortunately for the top fighters in the bantamweight division, Garbrandt's list shares a lot of similarities to the one "The Bride" wrote out at the end of the first film in Quentin Tarantino's revenge double feature titled "Kill Bill".
That list comprised all the people who had wronged Uma Thurman's character in the movie and she was seeking vengeance by any means necessary.
For Garbrandt, he's making a list of fighters at 135 pounds who all have a fight coming to them and they won't get crossed off until he's handed each and every one a thorough thrashing inside the Octagon.
"I've got a UFC hit list. My UFC hit list goes like this — by default it's Takeya Mizugaki, he's my next fight. Then it goes Dominick Cruz, TJ Dillashaw, John Lineker. That's my UFC hit list," Garbrandt revealed when speaking to FOX Sports.
Now Garbrandt's list doesn't come without merit.
The first person on the list is Mizugaki, who he faces in the UFC 202 featured prelim on FS1 this Saturday night starting at 8 p.m. ET from Las Vegas.
Garbrandt has no ill will towards Mizugaki and wishes him nothing but good fortune after their fight is finished, but for now he's an obstacle standing in the Ohio native's path from getting what he really wants.
The second name listed is bantamweight champion Dominick Cruz and as much as Garbrandt would like to detach personal feelings from that particular matchup, he's had some bad blood simmering with the current king at 135 pounds for quite some time.
Cruz has said more than a few words about Garbrandt in the past and he really wants to repay the favor but not in a verbal confrontation or with insults shared in interviews. Garbrandt wants to answer Cruz with his fists and then rip the bantamweight title from around his waist and that's how he gets his name crossed off the hit list.
"I've been thinking about whooping his ass since I was a kid, since I was a teenager," Garbrandt said. "That's no lie. Since the WEC days and all that.
Garbrandt knows deep down that Cruz will do just about anything to avoid a matchup with him and that's why he believes the bantamweight champion has been talking super fights with flyweights like Demetrious Johnson or even exploring the possibility of moving up to 145 pounds.
He can run and he can hide, but Garbrandt says no matter where Cruz goes, a reckoning is coming his way.
"When has that guy fought a young, hungry lion that's been coming up, that's proved himself, climbed the rankings that's hungry and had such drive and laser focus to get the top? Coming from nothing. That's why I think he's got the title — he beat TJ (Dillashaw), he beat (Urijah) Faber — and nothing against him, coming back from injury and being out for so long, good for him. Give him a round of applause for that but when's the last time he fought a young, hungry, heavy hitting, mean mother (expletive) that loves to fight?" Garbrandt said.
"He hasn't. That's why he's fearful of me. That's why he doesn't want to fight me. He knows I'm hungry to get in there. It's almost there. I'm more focused, more driven, more motivated and hungrier to do this because it's right there. It's within arm's reach. I want to reach out and grab his throat."
After he's finished with Mizugaki and Cruz, the next person up is former teammate and champion TJ Dillashaw. Garbrandt once looked at Dillashaw as a brother, but those family ties were broken the day he left Team Alpha Male and made a permanent split from their gym.
The final name on the list is Brazilian heavy-hitter John Lineker, who was supposed to fight Garbrandt earlier this year until he came down with an illness that knocked him off the card just days before they were scheduled to meet.
The way Garbrandt sees it, he still has unfinished business with Lineker and it won't be completed until they step into the Octagon and throw down.
"I'll beat Takeya, I'll fight Dominick for the title, TJ is the first title defense, knock him out, bring on John Lineker, I'll knock him out. He doesn't get off the hook that easy. He was supposed to get that ass whooped in February. That's my game plan. That's what I want," Garbrandt said.
"I don't see any fighter that's ever had a hit list out. That's my hit list and I'm sticking to it."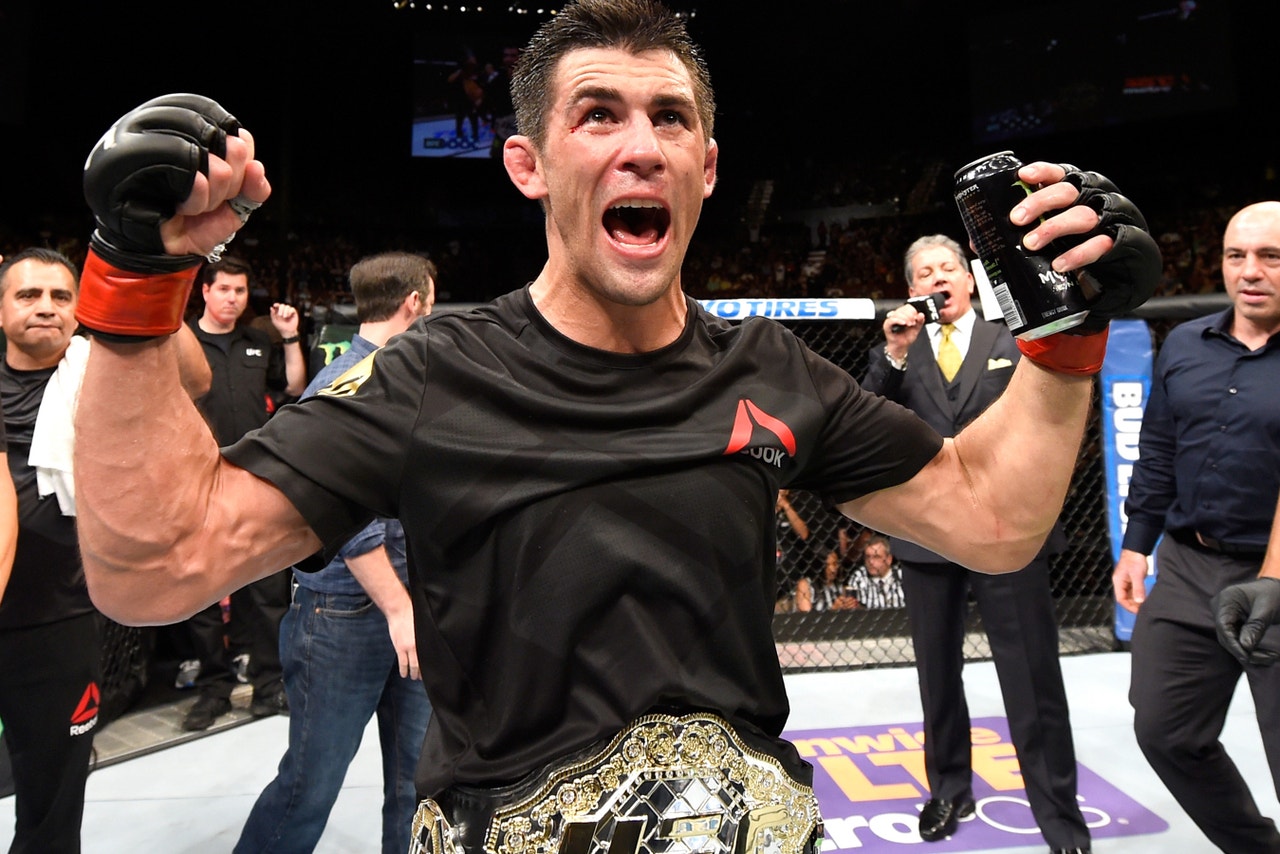 ---
---