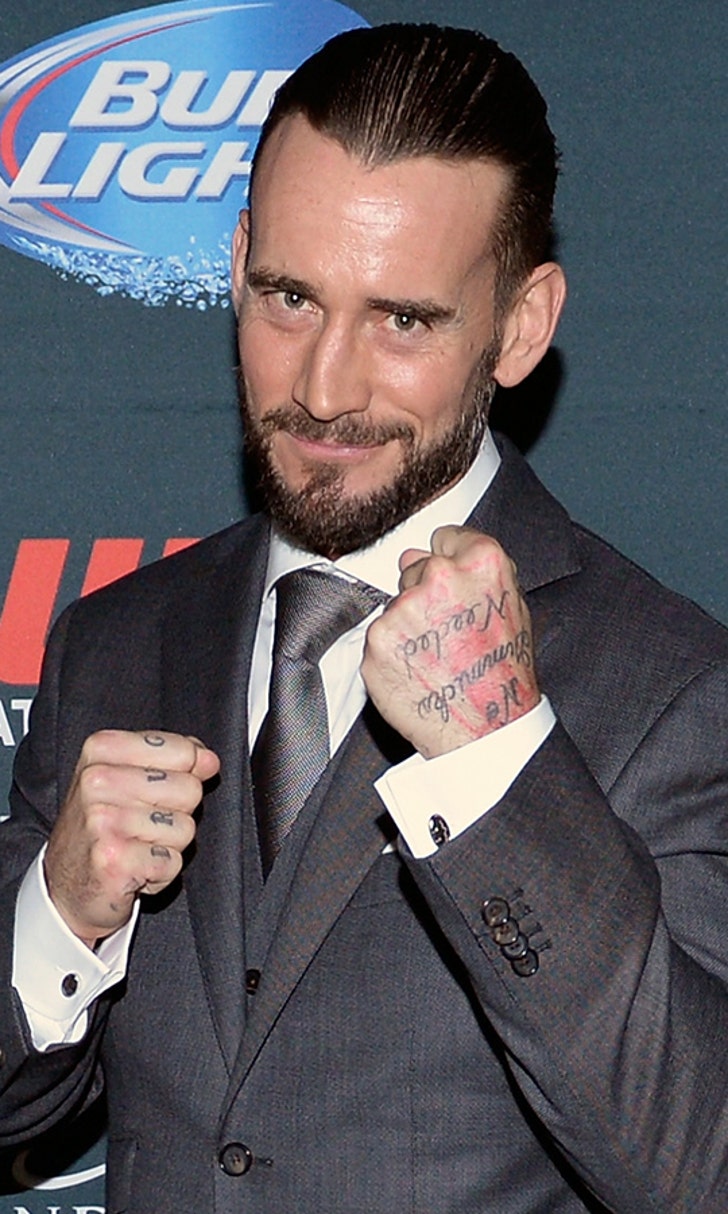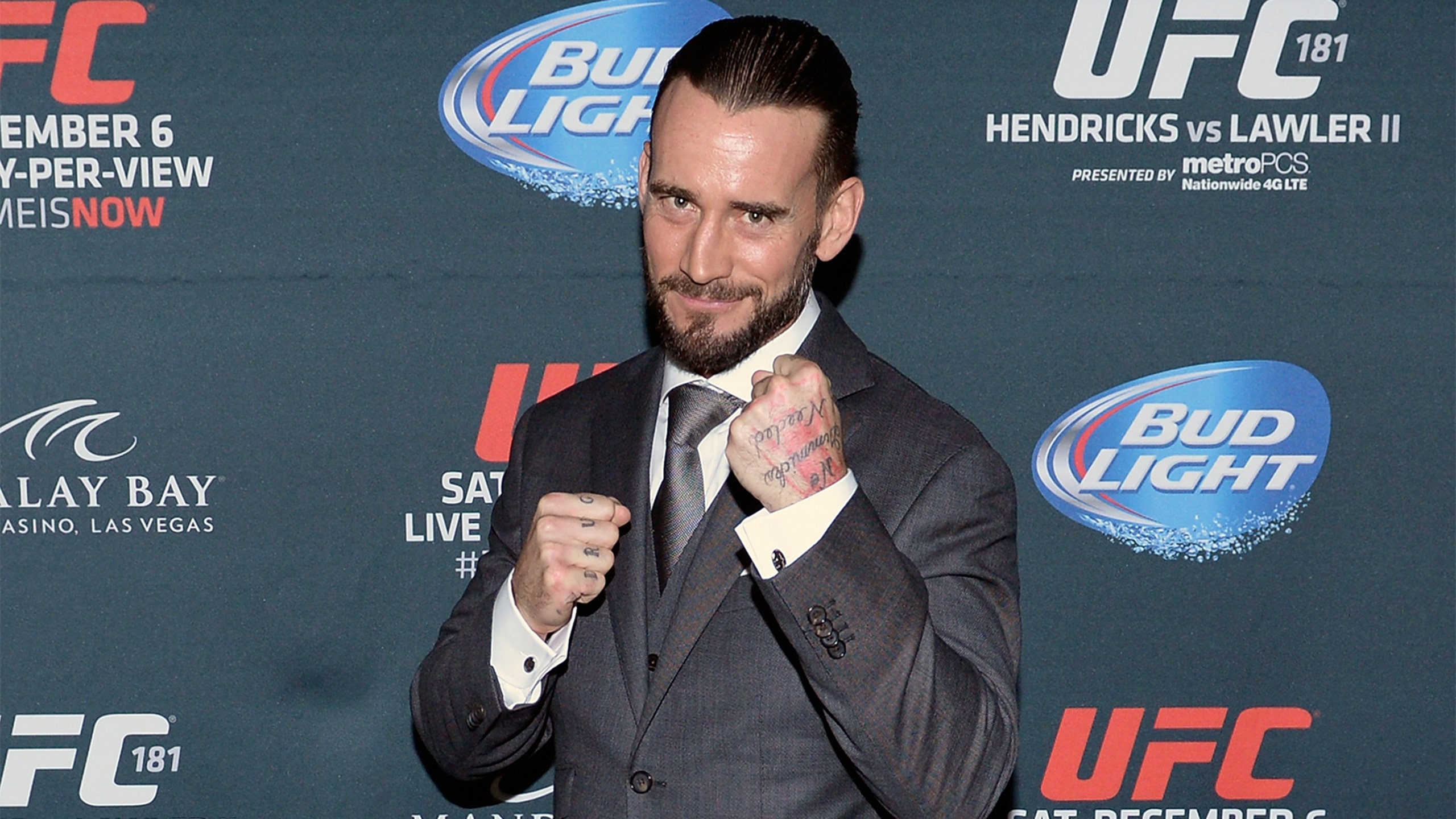 CM Punk was willing to do 'The Ultimate Fighter' to join the UFC
BY Damon Martin • December 18, 2014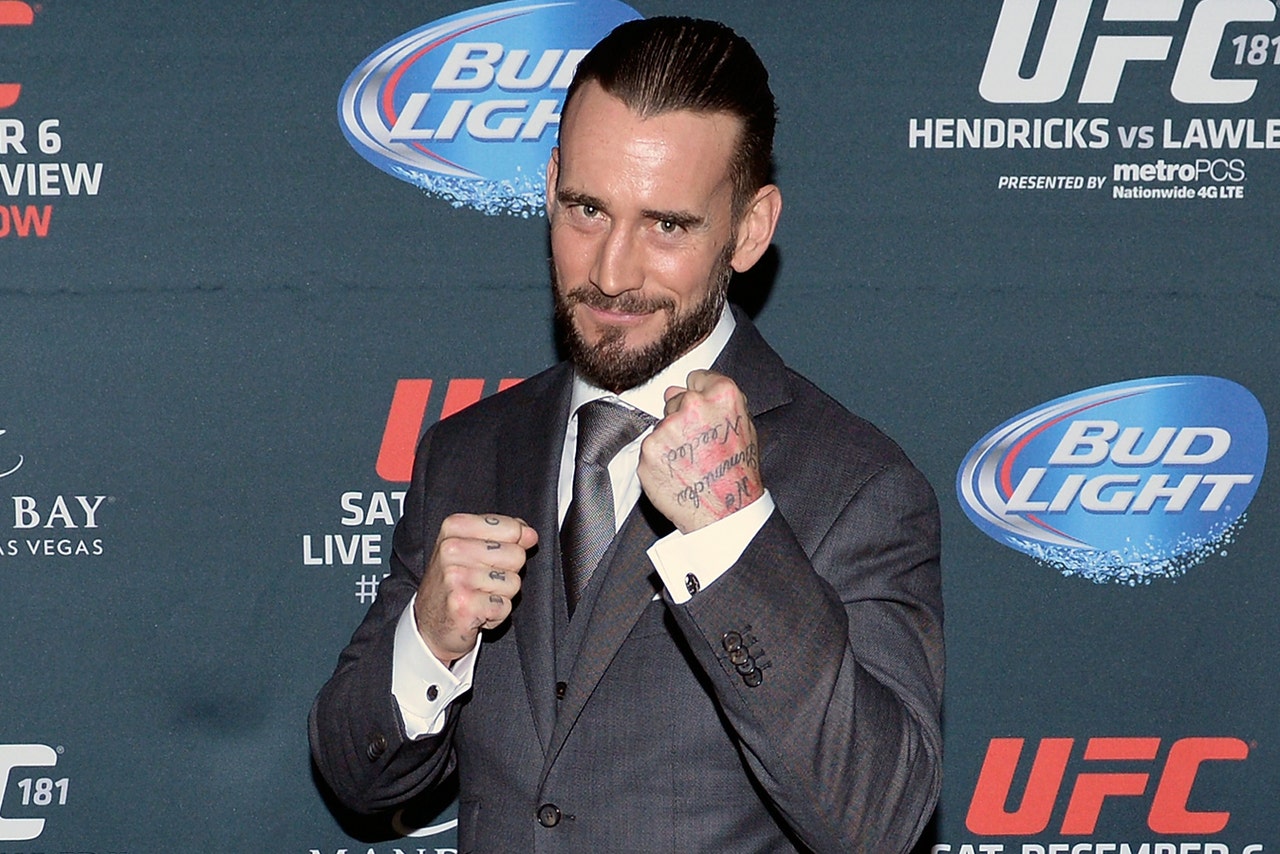 Love him or hate him, Phil "CM Punk" Brooks is the talk of the town when it comes to the UFC these days and as the former professional wrestling champion continues to make his way through different media circuits, more details about his move into mixed martial arts continue to be released.
The announcement that Brooks was joining the UFC roster during the UFC 182 broadcast two weeks ago came with some shock to both fighters and fans alike, considering at 36 years old he has no previous fight experience nor any real background in martial arts.
Still, Brooks has maintained that this was a dream for him to accomplish so he's taking this very seriously as he looks to make his debut in 2015.
The biggest argument against Brooks, beyond the fact that he has no actual fight experience, is that he's getting a pass to compete among the best fighters in the world in the UFC without ever proving himself on any level in MMA. Brooks knew this was going to come up the moment he signed with the promotion, so before he even pulled the trigger, the conversation was held with UFC brass, including president Dana White and co-owner Lorenzo Fertitta.
Brooks even offered to do "The Ultimate Fighter" as a chance to prove himself before making a debut in the Octagon, but in the long run the decision was made to just bring him into the UFC immediately.
"It was a very free flowing conversation like 'if you're interested in doing this, we're interested in having you on board'. So the kind of things I talked about in that conversation were 'well would you guys want me in The Ultimate Fighter house? Is that the best way? Or is there another way that's best to introduce the world to this idea?" Brooks said when speaking to Jim Rome on Thursday.
"I said, 'Listen guys, there's going to be a lot of people who are going to be mad at you.' Obviously they took that into consideration. But ... we don't really care what other people think of ourselves, so it's their company. They presented me with a tremendous opportunity. I feel I would have been foolish if I would have left it on the table."
Brooks first talked to the UFC earlier this year, but there were no offers made until recently. Once Brooks was free and clear from all of his contractual obligations with World Wrestling Entertainment, the prospect of joining the UFC became something real.
"We met halfway. I think the first time we ever had a conversation about it might have been back in Vegas at the Sara McMann-Ronda Rousey (fight), and it was always like, 'Hey Phil, do you ever think about doing this?  Is this something you're interested in? We know you do jiu-jitsu, we know you kick-box,' and my answer always was, 'God, I'd love to give this a shot,' " Brooks said.
"I think I'm crazy enough to think this looks like fun."
Brooks might think fighting looks like fun. However, many of the competitors in the UFC don't find a novice taking a stab at their sport like some kind of midlife-crisis antidote as anything more than a slap in the face to the hard work they've dedicated their lives to.
On FOX Sports' Great MMA Debate podcast, UFC welterweight Matt Brown took umbrage with the idea that Brooks could join the roster and fight after six or eight months of training, while most fighters have to toil for years before getting a shot in the biggest fight promotion in the world.
"I don't have a problem with the UFC doing it, what I have a problem with is CM Punk being dumb enough to think he can do it," Brown said this week.
When Brooks was asked directly about Brown's comments, to his credit he said he completely understands where the top-five-ranked welterweight and other UFC fighters are coming from in having issues with his lack of experience.
What he wants to make clear, however, is that he's going to put in the work to prove he belongs once he finally makes his debut next year.
"I appreciate Matt Brown's candor. I don't want anybody to sugarcoat anything or lie. I think everybody should be upfront and truthful," Brooks said. "I understand his point of view and perspective. But as much as I don't know Matt Brown personally, he doesn't know me personally. I believe I can do this. He believes I can't. So sometime in 2015, we're going to find out."
The plan for Brooks is to finish his UFC media tour this week before returning home to Chicago where he'll start to put together the training camp to get him ready for his debut. Brooks says he won't be rushed into a fight if he's not ready, and that the UFC has been extremely supportive in understanding that he is new to this and will take time to acclimate to the fight culture.
"The game plan after this backwards announcement and media blitz is for me hole up, train my ass off two or three times a day for probably about six months and then see where I'm at," Brooks said.
One cosmetic detail he still has to deal with is deciding what name he'll use when he makes his UFC debut. Over the past couple of weeks since making the announcement, he's gone by his given name, but the majority of the world knows him as CM Punk.
So he'll probably keep both when it's time for Bruce Buffer to announce his name when he makes his UFC debut in 2015.
"I've been CM Punk to the outside world for over half my adult life. It's this brand that I've built and I own, so people are going to recognize that name," Brooks added. "So I think what we're going to wind up doing is kind of just making it my nickname — Phil 'CM Punk' Brooks — and going from there."
---
---