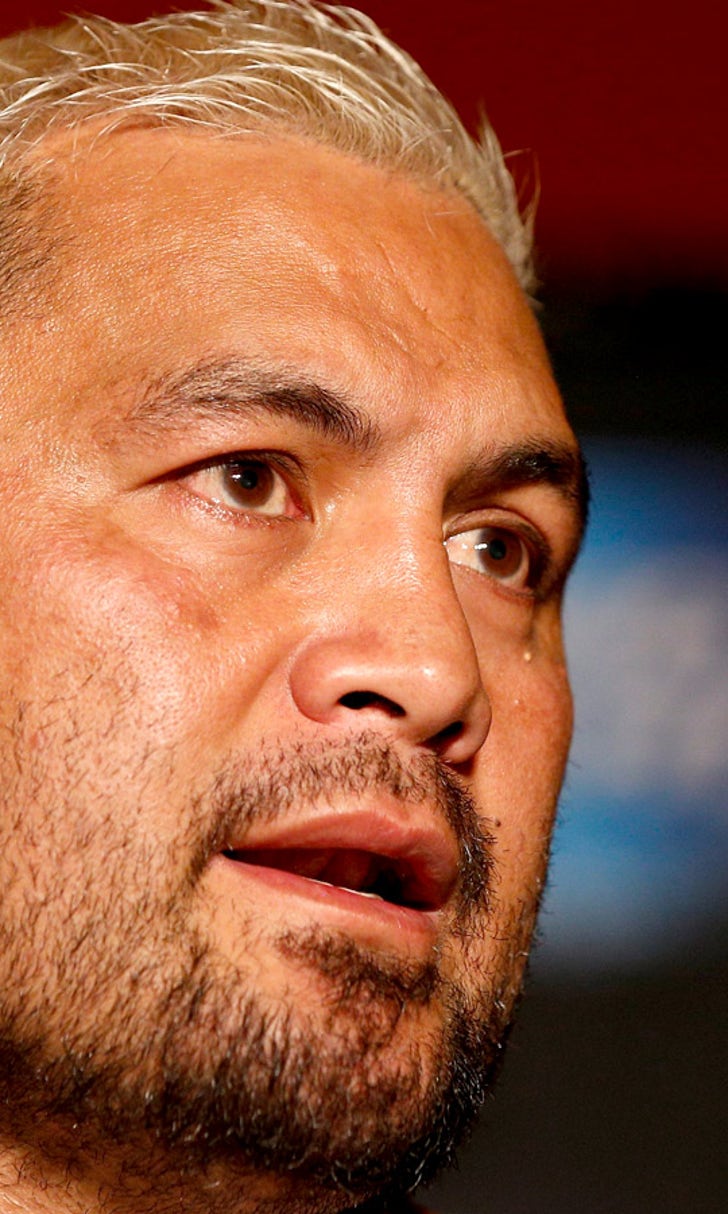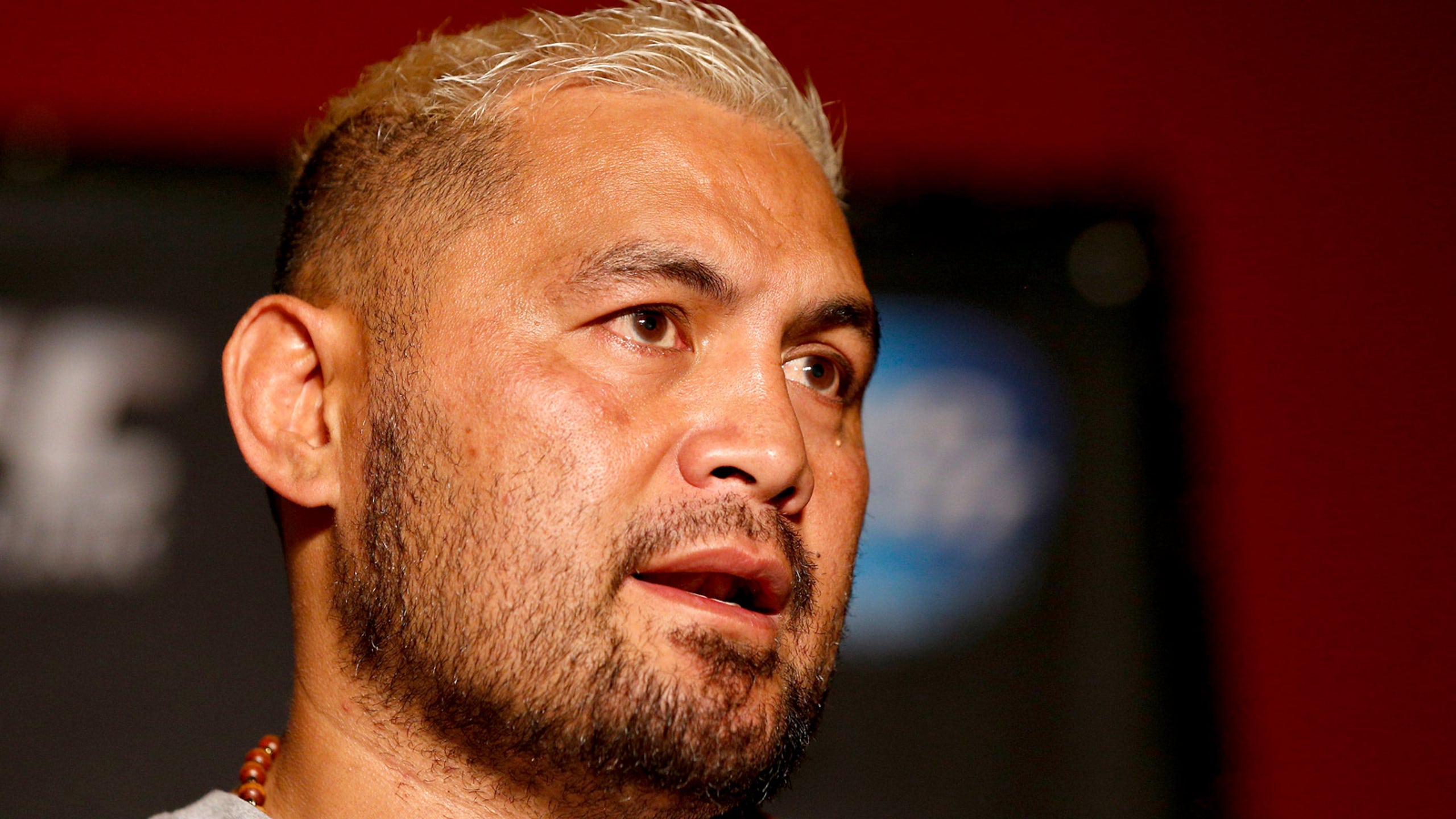 Circumstances have been tough for Mark Hunt, but when has his career ever been ideal?
BY foxsports • November 15, 2014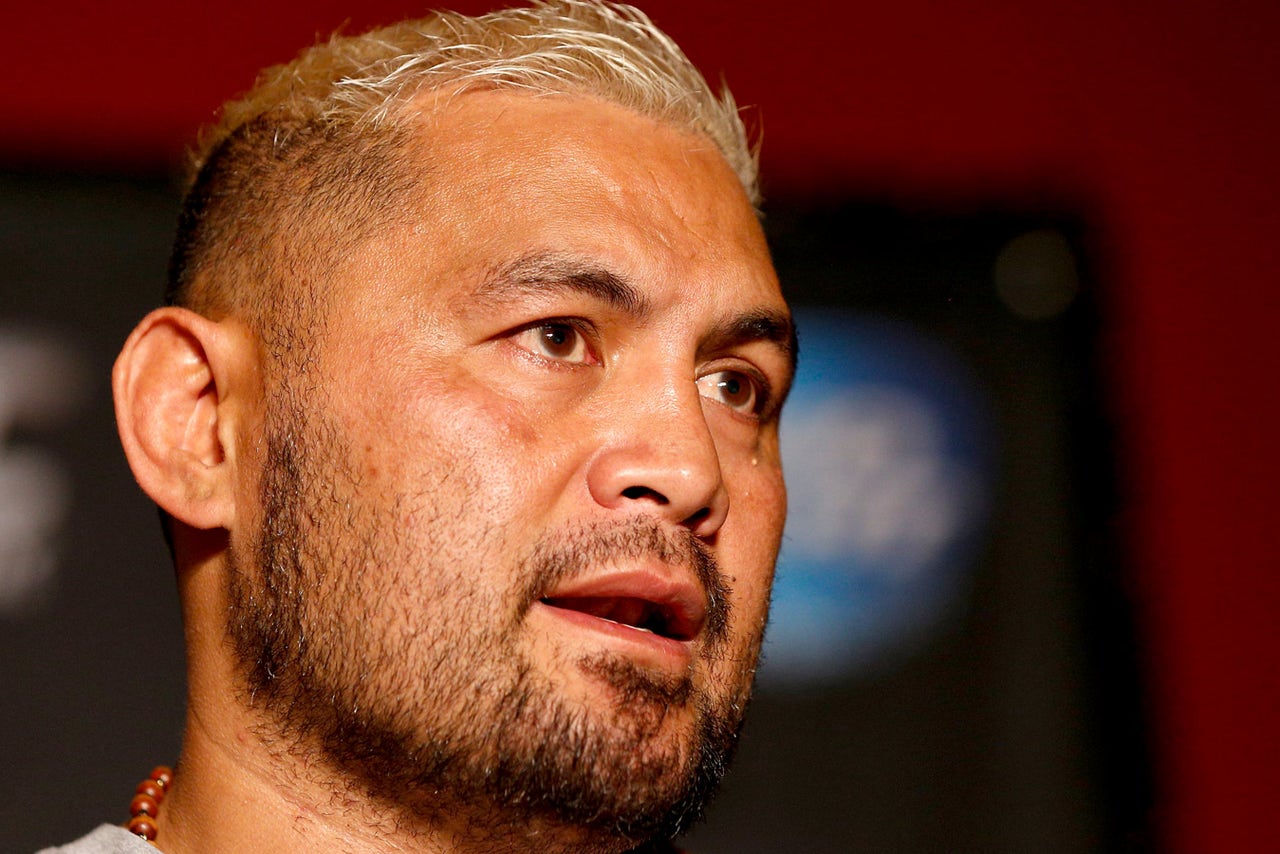 MEXICO CITY -- Fabricio Werdum, a Brazilian, made Mexico his home this week. He led fans in song, engaged the Spanish-speaking media and even did a little dancing.
Werdum showed a side of himself that we in the United States have seldom seen. He was loose. Charismatic. Carefree. Confident.
Meanwhile, the only "C" word Mark Hunt could focus on was carbs. To say that Werdum and Hunt are coming into their interim heavyweight title fight at UFC 180 on Saturday night from two different places would be an understatement.
The two have lived in the Camino Real Polanco hotel together for more than a week, but they might as well have been on different planets. Every hour was a struggle for Hunt, who took the fight on short notice when Cain Velasquez injured his knee three weeks ago.
Hunt weighed around 313 pounds when UFC president Dana White called him to offer him the spot. "The Super Samoan" accepted the fight without even knowing Mexico City was more than 7,000 feet above sea level. Cutting nearly 50 pounds in a little more than two weeks at altitude? Hunt was not a happy man the last few days.
On Friday, Hunt did make weight and while you're reading this, he's likely replenishing his body with a bit of every Mexican food item that comes to your mind. But the steep cut combined with the elevation raises serious questions about what kind of Hunt we'll see Saturday night.
Hunt (10-8-1) kept saying this chance to fight for the interim title was a blessing and an opportunity. It's true. There's just very little chance we'll see the best possible Mark Hunt at UFC 180. This might be Hunt's lone shot at MMA gold at age 40 and it's going to come on short notice, without a full camp, at altitude and after shedding the weight equivalent of a 6-year-old child. Then there was that apparent personal issue he alluded to on Wednesday that he said he moved past a day later.
Obviously, the New Zealander would have preferred some better circumstances.
"In a perfect world, yeah," Hunt said. "Of course. But as a fighter, I've had to take my opportunities wherever I could. It might not come again for me. When Dana [called, he] said he offered me this opportunity, because he said father time is not on my side."
What is on his side at this point? And really, why should we be surprised? Has there been anything conventional about Hunt's MMA career?
This is a guy who got into kickboxing because a trainer saw him beat up a bunch of dudes while he was bouncing at a bar. Hunt's payment for winning his first Muay Thai fight was a six-pack of beer.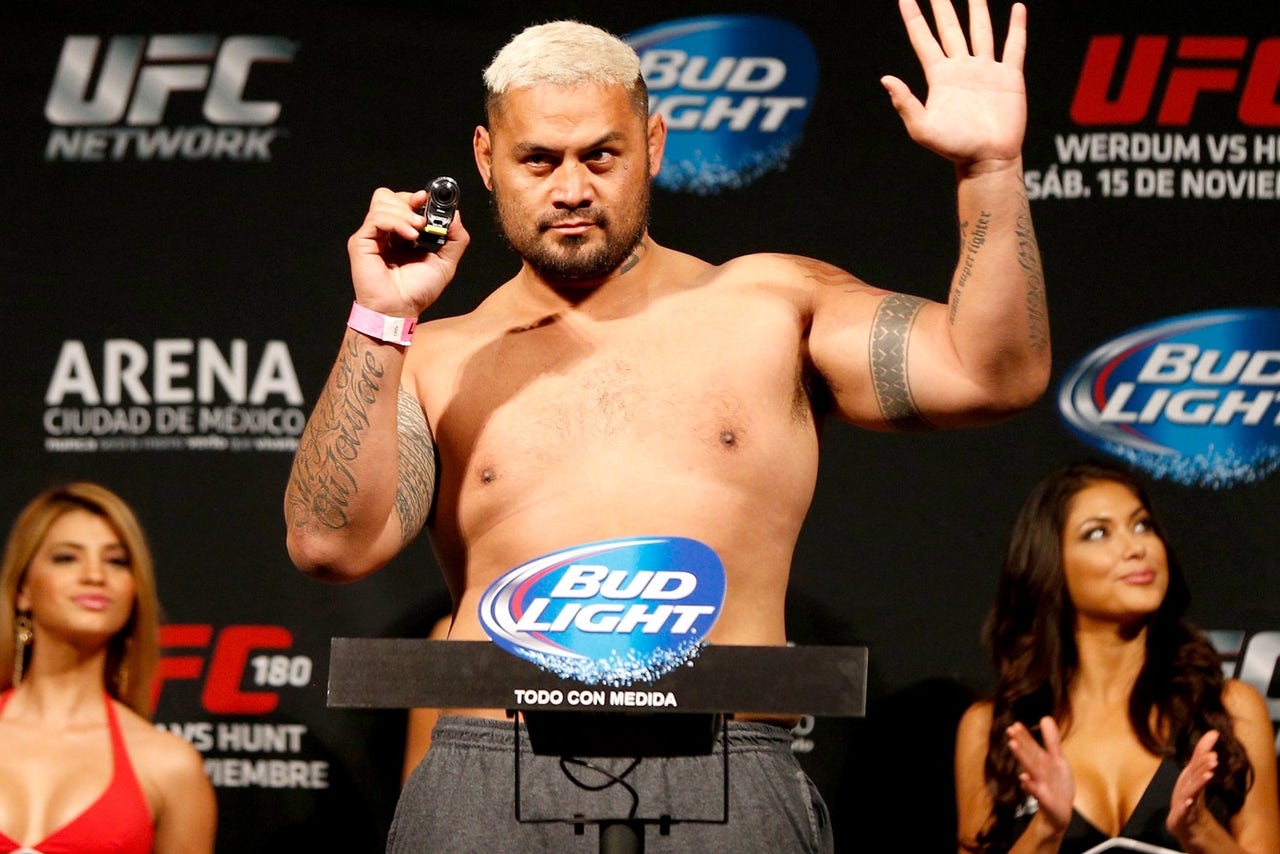 Mark Hunt made the heavyweight title maximum of 265 pounds Friday.
For years, Hunt admitted to having trouble with drinking and smoking. He was still a K-1 kickboxing champion. He still beat Wanderlei Silva in his third career MMA fight and Mirko Cro Cop in his fourth.
Then there was that six-fight losing streak that really should have ended his career. When the UFC bought PRIDE, it had no intention of ever using Hunt, preferring to buy out his contract. Hunt refused; he wanted to fight. And he did, losing to journeyman Sean McCorkle in his debut by submission in just over a minute.
At that point, Hunt's MMA record stood at 5-7. He really had no business being in the UFC. But he got another chance and knocked out Chris Tuchscherer, a one-punch, walk-off job that Hunt has kind of made his thing. He won three more after that, two by knockout over Stefan Struve and Cheick Kongo, and had White saying he was one of the best stories in sports. There were fans on Twitter calling for Hunt to get a title shot with the RallyForHunt hashtag.
It didn't happen, because c'mon. Hunt fighting for a UFC belt? Silly. But he did get something of a title eliminator, falling to Junior dos Santos by TKO only after taking dos Santos deep into the third and final round. Hunt followed that with a draw against Antonio "Bigfoot" Silva in what might have been the greatest UFC heavyweight fight of all time last December.
He returned from a broken hand in September to knock out Roy Nelson, he of the big gut and iron chin, who had only been stopped once before. Hunt figured he was done for the year after that and he began enjoying life, ballooning to well over 300 pounds.
Then White called him late last month. Velasquez was out and the interim belt was going to be on the line. What was Hunt going to do? Say maybe next time?
There were probably times over the last week where Hunt regretted it. Times he wished he was home with his family. Times he wished he could just eat some damn tacos. It'll be all worth it Saturday night.
"I accepted it," Hunt said. "After the fight, you won't hear me making excuses about the altitude and all the rest of it. If I lose, it'll be because I lost."
No, the circumstances were far from ideal. But when have things gone perfectly for Hunt? When has he ever followed the typical fighter narrative?
"I haven't got a good record at all," Hunt said. "But I'm here. I'm one of the best fighters in the world at 40 years old. … I've already won by being here."
Imagine if he keeps winning? That would be the most unconventional scenario of them all. 
---
---